FRIDAY 18TH DECEMBER
Morning Angelfish,
It is the last day of term today! It is a bit different to how we expected it to be but hopefully you all have a lovely Christmas break and we can see each other again in January.
Literacy
Today, I would like you to watch the Christian story of the First Christmas and retell it. Don't forget to include paragraphs, amazing adjectives, fronted adverbials followed by a comma and join your handwriting.
The Christian Story of the First Christmas | Religions of the World - YouTube
EXTENSION: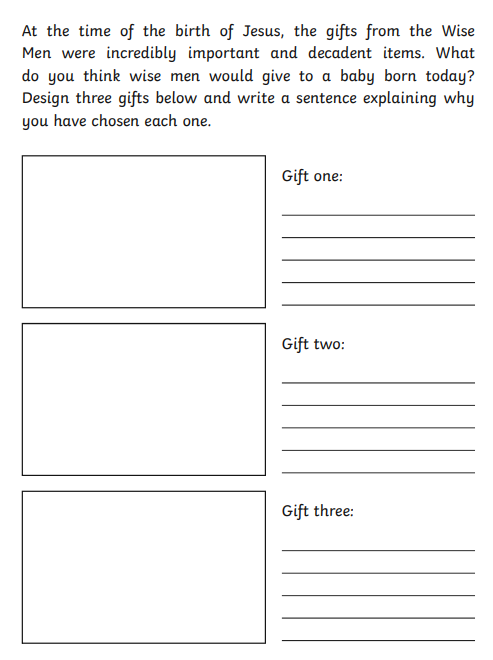 Handwriting
Handwriting CGP Book pages 12 and 13 (Dazzling Doubles)
Maths
CGP Maths book 2-5 (Year 3 Objectives Test). This should help you to recap some of the things that you learnt last year and that we have revised this year.
Reading
We have now caught up to where we needed to be ready for our learning next year with Charlie and the Chocolate Factory so you have a different reading task to do today.
Reading CGP book pages 52-57 (Text 9 – The search for Odysseus) Question Set 1 and 2
Topic
After the Christmas holidays we will be starting a new topic - Natural Disasters. I would like you to research Natural Disasters ready for when we come back tp school. In school, we will be focusing our learning on Volcanoes, Earthquakes and Tornadoes but you can research any natural disasters you want.