Favourite Childhood Books
Find out what each teachers' favourite childhood book is.
Mrs Aitchison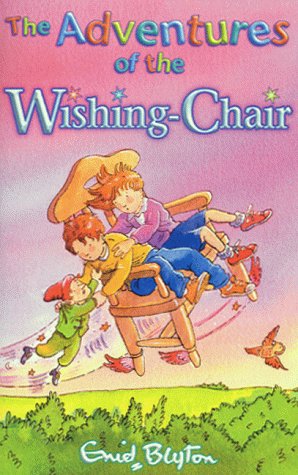 My favourite book from my childhood is called The Adventures of The Wishing-Chair by Enid Blyton. I loved it because the wishing chair is a magical chair and when children sit on it, they get taken on all kinds of adventures. I always wanted to go on adventures so when I read this book, I imagined that I went on all the adventures with the children in the book. I would love a 'Wishing Chair', would you? What adventure would you have if you could go anywhere on The Wishing Chair? Happy reading!
Mrs Eldred
My favourite childhood book was 'The Enchanted Wood' by Enid Blyton. As a child I would enjoy reading this book over and over again.
It was about three children who move to the country and find an enchanted wood right on their doorstep. In the woods they find a magic tree, which is the home to some magical characters that soon become their friends: Moon Face, Silky the Fairy, Saucepan Man, Angry Pixie, Mister Watsizname and Dame Washalot. Together they visit strange lands at the top of the tree and have exciting adventures.
My sister, my two cousins and I often pretended that a tree in our local park was the magic tree and took on the roles of the different characters. I was always Silky the Fairy and together we made up our own adventures. We had great fun!
Miss Frew
My favourite book as a child was There's an Awful Lot of Weirdos in Our Neighbourhood by Colin McNaughton.
There's an Awful Lot of Weirdos in Our Neighbourhood is a poetry book. It is a collection of over 60 funny and silly poems with equally funny illustrations about lots of different things including monsters, school, friends, family and food. The book also takes traditional nursey rhymes and poems such as 'Monday's child' and rewrites them to be modern and hilarious.
I remember being in year 3 when my best friend owned this book and she recommended it to me. I instantly loved it and found the book to be incredibly entertaining and humurous! I was very happy when I got it from my parents for my birthday that year. I can still remember the words to my favourites off by heart!
Miss Slade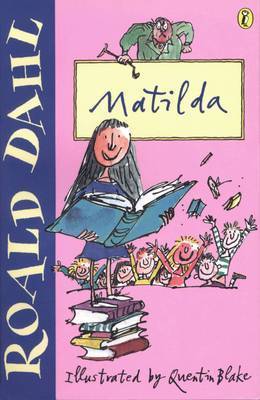 My favourite childhood book is Matilda by Roald Dahl. I remember reading it during primary school and not being able to put it down! The story follows a girl called Matilda Wormwood, who doesn't fit in with the rest of her family. She is a genius however her parents are too occupied to notice. My favourite character in the book is Miss Honey, who is terrified of Miss Trunchbull (the Headteacher) . However Matilda uses her incredible powers to help Miss Honey. I won't say anymore, you will have to read the book for yourself and let me know what you think! The Royal Shakespeare Company have also recently turned this magnificent novel into a musical. I went to see this over the summer holidays and absolutely loved it.
Mrs Daniell
My favourite book in childhood was a version of the traditional tale, Cinderella which was given to me by my grandparents. I remember vividly the wonderfully detailed illustrations. Cinderella's dress was golden and decorated with what looked like a million diamonds. Her glass slippers shone from the page.I imagined myself going to the palace ball dressed in these beautiful clothes!
The author descibed the characters so well that I hated the cruel step-sisters and loved the happy ending for the kind, hard working Cinderella.
Mrs Merritt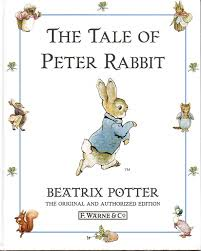 The tale of Peter Rabbit by Beatrix Potter
My Favourite childhood author was Beatrix Potter she wrote many books including The Tale Of Jemima Puddle Duck, The Tale Of Squirrel Nutkin and my favourite The Tale Of Peter Rabbit. Her stories were all about animals and the adventures they had. Peter Rabbit is one of Beatrix Potter's best known characters and children all over the world are familiar with the classic tale of naughty Peter's escape from Mr Mc.Gregor's garden.
The book was first published in 1902 , it was Beatrix Potter's first book and was expanded from an illustrated letter she had sent to her friend who was ill. I hope you enjoy reading her books as much as I did, my children have the Beatrix Potter treasury which we enjoy reading together.
You can now watch the adventures of Peter Rabbit on Cbeebies!
Mrs Petersford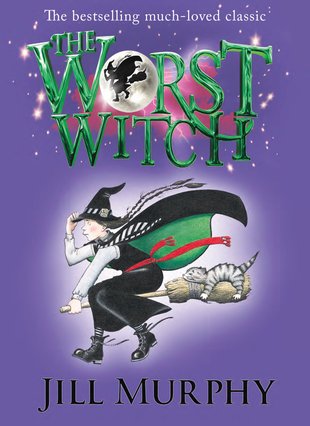 When I was young my favourite book was 'The Worst Witch' by Jill Murphy. It was long before Harry Potter but it was just as exciting. I loved this book because my older sister used to read it to me everynight before I went to sleep when I was in Year 2. I liked the main character Mildred Hubble because she was clumsy like me and she was always getting herself into lots of trouble. I loved this book so much I then read it myself when I was in Year 3. As I got older more Worst With books were released and my Mum used to buy them for me when I got good school reports.
Even though there were lots of books the first one was still my favourite and I have read it more than 10 times! Even now I am an adult when a new book comes out I have to buy it and read it.
Mrs Sullivan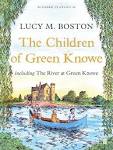 One of my favourite books as a child was the Children of Green Knowe. This was the first in a series of books by Lucy M Boston about a young boy, Tolly, who is sent to spend the Christmas holidays with his elderly great grandmother in her mysterious and magical old house. While he is there Tolly discovers that there are other children in the house who lived there centuries before and he begins to make friends with them and learn about their lives, their toys and games and their stories. At first they are not aware of him but soon they start to include him. Are they ghosts or just his imagination?
I first found this book in my school library when I was about 8 or 9 and I have never forgotten how I felt when reading it. Then I discovered that there were 5 more in the series! I read them all one after another. My mother says I hardly spoke to anyone for weeks as I was always reading. These books are no longer in print but you can still buy them online. In fact I recently bought them so that I could read them all again in the holidays!