Friday 22nd May
Morning Angelfish. Thank you to everybody who has been sending in photos of what you have been getting up to. It is so lovely to see your happy, smiley faces! Lots of you have also e-mailed to tell me how much you have been enjoying seeing your friends in the gallery. Make sure you keep sending photos in that you are happy to go online.
I will not be setting learning next week as it will be half term but I will start again on Monday June 1st.
Have a lovely half term!!!
Literacy
Today will be the final day of our persuasive text unit. It will be an editing and improving day. Look back at the writing that you did yesterday and choose one or two paragraphs to edit and improve.
How can we edit and improve our learning?
Check spellings
Use a thesaurus to expand vocabulary
Add rhetorical questions
Check punctuation has been used correctly
Add exclamation marks
Use semi colons
Reading
Today will be an independent reading day. You should spend some time with a book, magazine, comic or online book of your choice. This would be great opportunity to check Bug Club and see the books that they have on there.
Maths
Today you will be solving length problems.
Read through the PowerPoint. Once you have done this choose the learning from the document 1 STAR (starts on page 1) 2 STAR (starts on page 4) and 3 STAR starts on page 7). The answers and included in the document.
Spelling / Handwriting
Today you will need to ask someone to test you on your spelling words for this week. If there are any spellings that you get wrong, you should write them out 3 times and then see if you can be tested in those spellings again later in the day.
Computing
Today for your Computing session you will continue to have a go at some coding games using PurpleMash.
Instructions for accessing PurpleMash:
1) Go to https://www.purplemash.com/sch/maybury-gu21
2) Type in the username and password (both are year4 with NO spaces)
3) Use the search bar to search '2 code'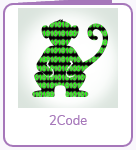 4) Choose some different levels from before from the Gibbon section

PE
Make sure that you do something to be very active today. You should be active enough that you can feel your heart beating faster, you should be breathing heavier and you may start to sweat.
You could:
Do Mr Fraser's Week 4 Workout https://www.youtube.com/watch?v=PXqdCSXMdso
Try the PhysiFUN Home Activities (linked below)
Go for a bike ride
Go for a long walk / run with your family
Do some Just dance videos
Create an obstacle course in your house / garden
HALF TERM
If you would like some activities to keep you busy over the half term break don't forget you can use TTRS, Bug Club and Ed shed.
I have also included some Maths and Literacy Mystery Activity Packs (linked below) if you would like to. Can you use your skills and knowledge to solve the cases?