Monday 1st March 2021
Good morning Seahorses.
Please remember to email pictures of your home learning into school. Two pieces each day.
Please login to Active Learn (Bugclub) and read one of the online books. Make sure that you answer the comprehension questions. Your login details are in the front of your school reading diary.
Remember if you want to get in contact with us you can email us at: seahorses@maybury.surrey.sch.uk
This is your last week of home learning. Please make sure you keep up the work and the phonics. Your learning in school will continue on from all the work that you have been doing at home.
Phonics
The phonics play website is once again free for you to use at home.
You can log in using the following link: https://www.phonicsplay.co.uk/
The username is: jan21
The password is: home
You can play lots of fun phonics games for free on this website. The children are used to using it in school.
Please complete today's year 1 phonic lesson on the Letters and Sounds Website. (Lesson 33 air/are like in dare)
https://www.youtube.com/watch?v=znRip4Rbfi0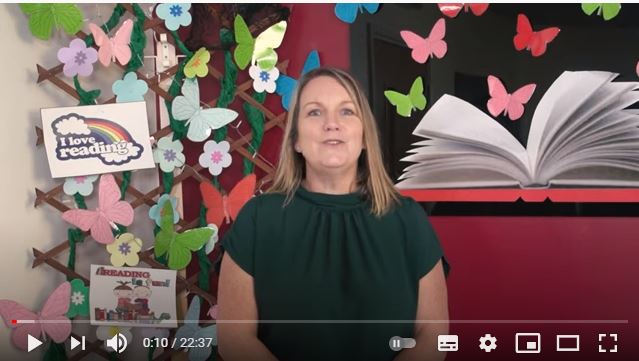 Mrs Daniell has recorded stories for you to listen to. You can find them on the main class pages section of our school website under story time. Contact school if you need the password.
English
This week should be book week in school. We are still going to be looking at the author Julia Donaldson but most of our normal book week activities have been moved to the summer term when we will all be back in school.
Listen to the story Monkey Puzzle by Julia Donaldson being read aloud below.
https://www.youtube.com/watch?v=DgeKHjLSQ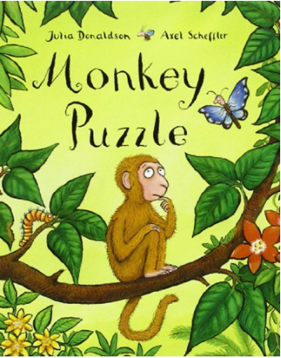 What happens in this story? Who is the little monkey looking for? Look through the story for the different descriptions that little monkey gives of his mother.
Today I would like you to create a MISSING poster that could be nailed to a tree in the jungle, giving all the detail of what she looks like (look at the descriptions of her size, her tail, her legs, her fur etc. Remember to include information about where she was last seen and choose a reward that you would give if somebody/ an animal found her.
For example:
Missing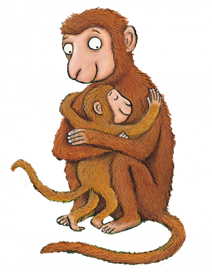 She has brown fur.
She has a long tail.
She is soft and cuddly.
She was last seen swinging through the tall jungle trees.Reward £1000
Maths
Mental maths: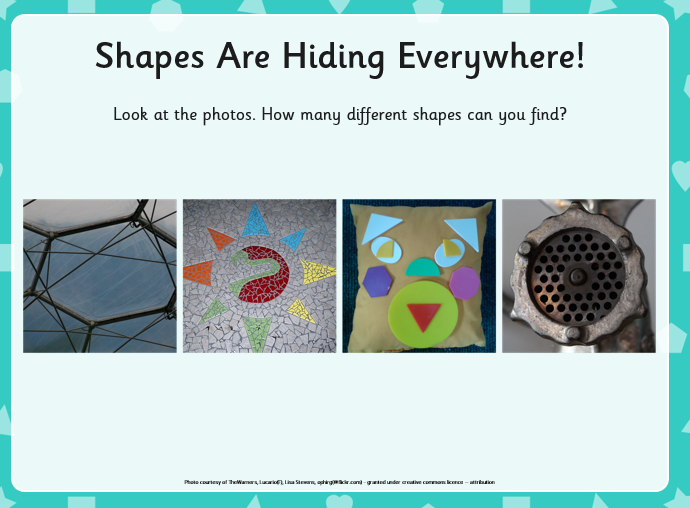 In school we follow white rose maths and there are videos each day that you will be able to access at home.
Watch the video on the website and then complete the activities. Make sure you watch the correct video each day. Today you need to click on the count in 2s activity video. The questions and answers are saved at the bottom of this page. If you can't print out the sheet draw the things you need into your home learning book.
If the activities are too difficult just do the questions that you can and I will provide an easier activity below.
https://whiterosemaths.com/homelearning/year-1/spring-week-7-number-place-value-within-50/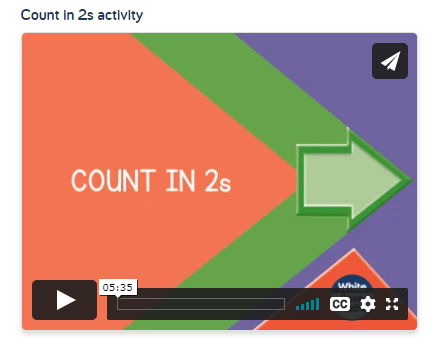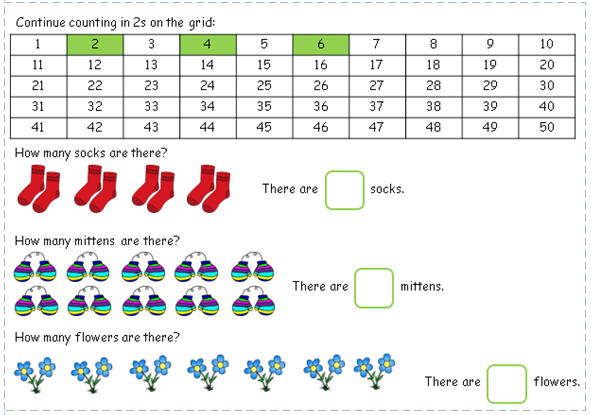 Easier Activity: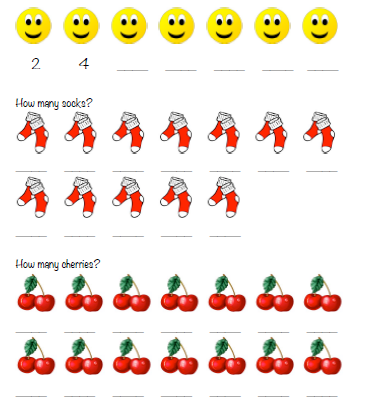 Assembly: This afternoon at 14:30 assembly with Mrs Merritt.
Join Zoom Meeting
https://us02web.zoom.us/j/82090584946?pwd=MVNNM3ptMW1wSHJVL0ovS1VCMjV1UT09
Meeting ID: 820 9058 4946
Password is the usual school password.
Science
Look through the all about Spring slides saved at the bottom of this page.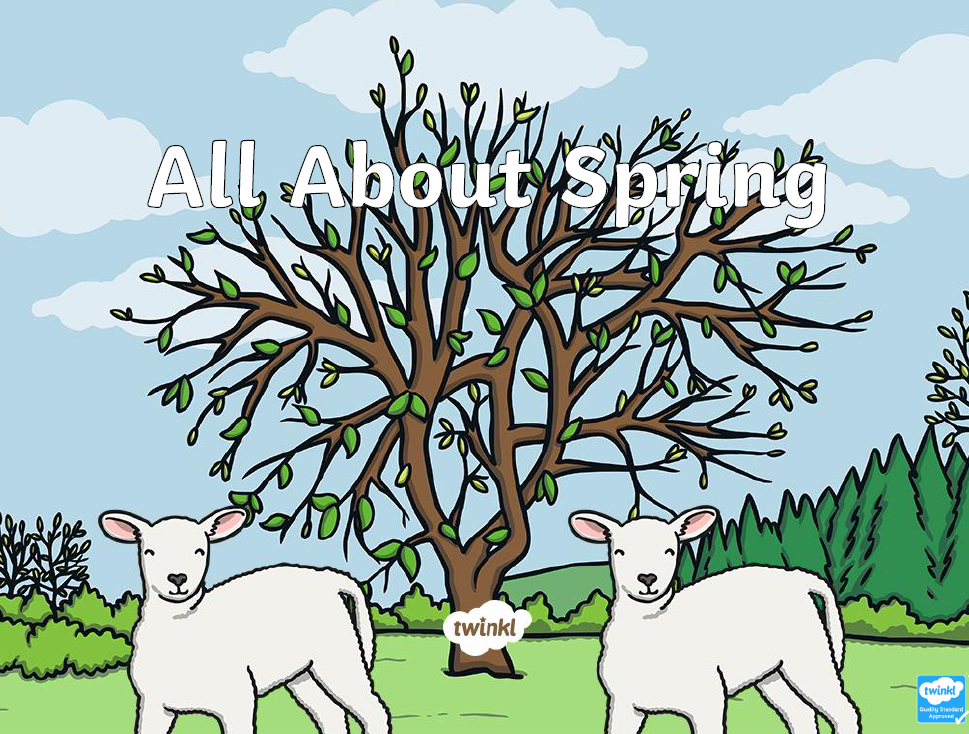 Can you remember the names of the four seasons (Spring, Summer, Autumn and Winter). When are the Spring months? They are March, April and May? What does Spring look like? What is the weather like in the spring? Spring weather can be mixed. You may notice that the daylight gets longer and longer during the spring months. It may still be light when you go to bed! You might notice new life springing up all around you. You might spot bluebells and crocuses growing in woodland areas when you go for a walk. What other signs of Spring can you think of?
Watch the BBC clips video about signs of Spring. Click on the link or the picture below to watch the video.
https://www.bbc.co.uk/teach/class-clips-video/science-ks1-ks2-seasonal-changes-behaviour-animals-growth-cycle-plants/zfynvk7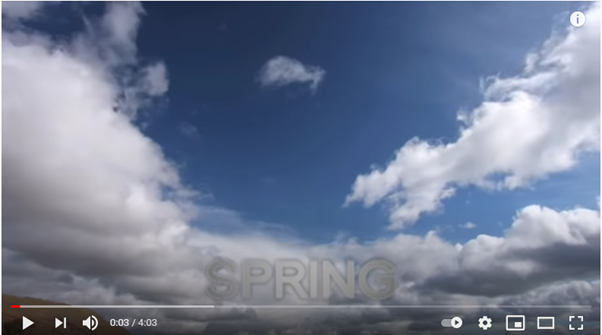 New life starts in Spring. Think back to last week. How is Spring different to the Autumn? How is spring different to Winter? How is Spring different to Summer? Spring falls in different months of the year depending on where you are in the world. The UK is in the northern hemisphere of the Earth. The bottom half is called the southern hemisphere. The two hemispheres are split by an imaginary line called the equator. The closer you are to the equator, the hotter the temperature.
This afternoon I would like you to go on a Spring walk in the local area. What signs of Spring can you see? Use the checklist below to mark off anything that you spot. It is also saved at the bottom of this page if you would like to print it out.
Can you write some sentences or draw some pictures of any signs of Spring that you saw on your walk. It is probably unlikely that you will see a lamb in Woking but you never know!