Monday 31st January
Good morning Seahorses.
Please remember to email pictures of your home learning into school. Two pieces each day.
Please login to Active Learn (Bugclub) and read one of the online books. Make sure that you answer the comprehension questions. Your login details are in the front of your school reading diary.
Remember if you want to get in contact with us you can email us at: seahorses@maybury.surrey.sch.uk
Phonics
Please complete todays year 1 phonic lesson on the Letters and Sounds Website. (Lesson 18 se like horse)
https://www.youtube.com/watch?v=abpqUclpQHY
English
Today in English we will be looking at the story Don't let the pigeon stay up late. Listen to the story using the link below.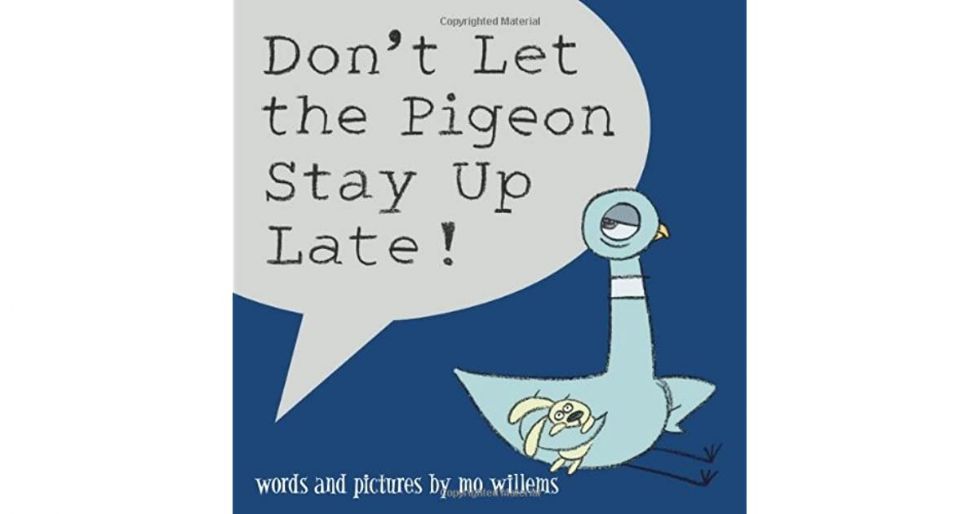 https://www.youtube.com/watch?v=KaE3eg20Ng8
What reasons does the pigeon use to stop himself going to bed? This book uses lots of exclamation marks. Exclamation marks are often used when people have strong feelings about something. There are also lots of capital letters used. The pigeon says I'M NOT TIRED! This probable means that he is shouting the words. Have a go at writing out some speech bubbles used in the story like the example below. Try to use an exclamation mark at the end of your sentence instead of a full stop. There is a speech bubble template saved at the bottom of this page or you can draw your own.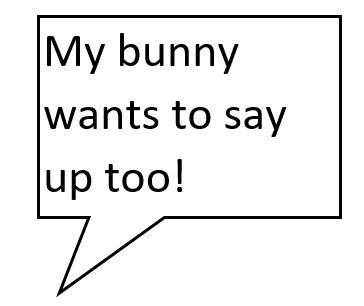 Maths:
Mental maths: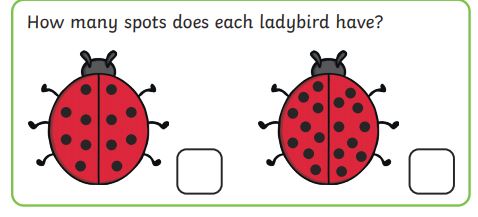 In school we follow white rose maths and there are videos each day that you will be able to access at home.
Watch the video on the website and then complete the activities. Make sure you watch the correct video each day. Today you need to click on the counting to 50 by making 10 video.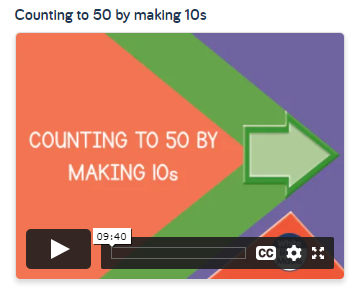 https://whiterosemaths.com/homelearning/year-1/spring-week-5-number-place-value-within-50/
There is no White Rose Maths sheet to go with the video today. Instead, I would like you to complete the counting in 10s number sequences below. The sheet and answers are saved at the bottom of this page. The first sheet is the easier sheet. If you find that one easy try the next one as well.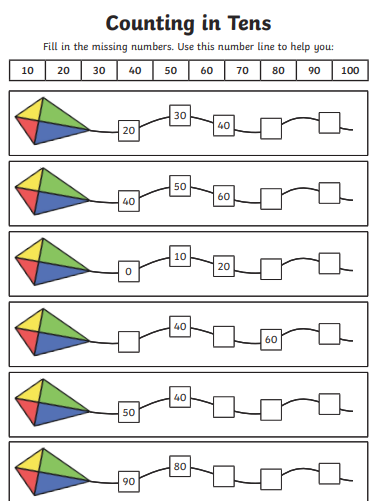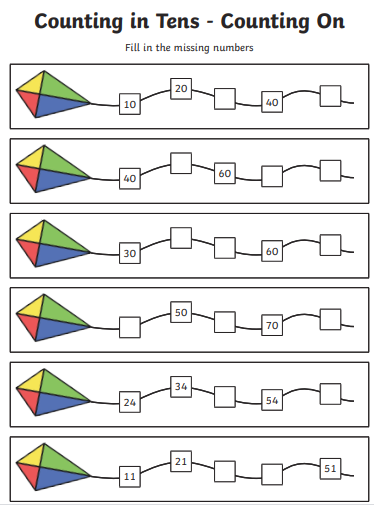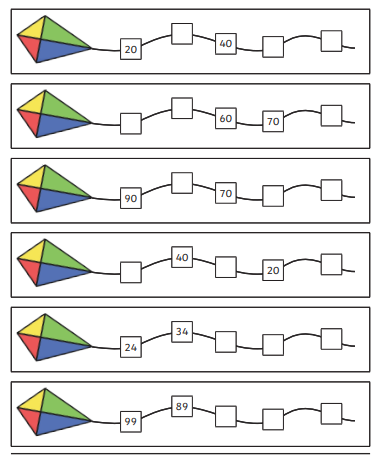 Science
This afternoon you will be continuing to learn about materials. Look at the testing properties slides saved at the bottom of this page.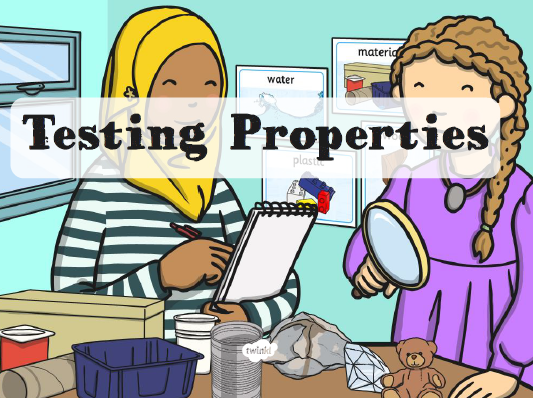 Think back to last week. How many different properties of materials can you name? Some properties are easier to identify than others. For example it is easy to see if something is shiny or dull just by looking at it. How could we test if something is waterproof? Or transparent?
Look at the table below. You should have all of these objects in your house. Test each object and record your findings in the table below. The table is also saved at the bottom of this page if you want to print it out. Which material is each object made out of? Is each object bendy or not bendy? Waterproof or not waterproof? Transparent or opaque?
To test if your object is waterproof you can put it over a glass bowl or jug and put water on it to see if the water goes through or not. You might need to put quite a bit of water on and to leave it a while before you see if any water appears in the pot underneath. For the window think about when it rains. Does water come into your house?
What did you discover? Which materials were bendy, waterproof and transparent? Remember transparent means see through and opaque means you cannot see through it.