TUESDAY 15TH DECEMBER
Morning Angelfish,
Well done to those of you who managed to send me learning on Google Classroom or by sending an e-mail to the class e-mail yesterday. Please make sure you have at least e-mailed so I know that you are completing home learning.
Today's home learning will go live on Google Classroom at 8am.
Please try to use Google Classroom as much as possible so I can see your learning and monitor learning completed. Don't forget to use the 'Mark as Done' button to show you have completed the task.
Please click the link here ---> Wonde <--- to type in your Emoji password to log in to Google Classroom.
If you are unable to send learning via Google Classroom, please send it to the class e-mail address angelfish@maybury.surrey.sch.uk.
Literacy
Use your Purple book to copy out the sentences and fill in the conjunctions.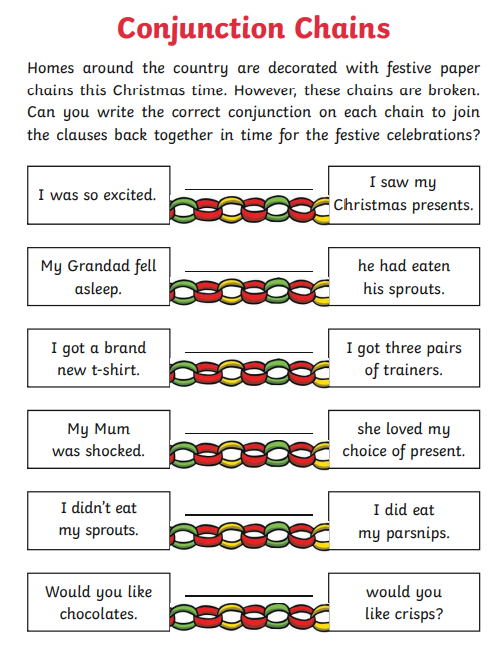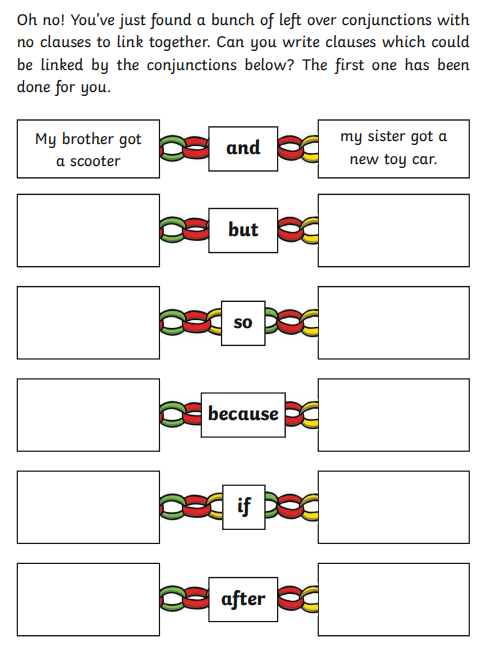 Reading
Listen and follow along to 'Charlie and the Chocolate Factory' Chapters 18 and 19. You should then write a short summary of what the chapters are about and send it to the class e-mail address.
Charlie and the Chocolate Factory by Roald Dahl Chapter 18 & Chapter 19 - YouTube
It is very important that you listen carefully as we will be using this story for our learning in January!
Maths
Complete pages 8-13 of the CGP Year 4 10-minute weekly Workouts book (Autumn Term: Workout 4, Autumn Term: Workout 5 and Autumn Term: Workout 6.).
The answers are in the back of the book for you to mark your own learning.
Please note: This is the SMALL Maths book you were given NOT the one we have been doing our weekly home learning in.
EXTRA TASK: Lots of you mentioned that the Maths was too quick and easy yesterday. When you finish the days Maths learning, you can also complete the booklet throughout the week (please find it linked below). You can just write out the answers in your purple book. There may be some questions that you can't answer without a printer - just miss these out if you don't have a printer. This is not to be completed today but in little bits each day when you have finished the given learning.
Handwriting
Complete pages 6 and 7 of the CGP Handwriting Book (Travel the World)
Times Tables
Use Hit the Button - Quick fire maths practice for 5-11 year olds (topmarks.co.uk) to learn times tables.
Writing Workshop
Please complete GPS CGP Book pages 70 and 71 (Prefixes – 'in' 'il' 'im' and 'ir')
Learning for Life
Read the PowerPoint about Password Security and then create a poster to explain to a Year 3 child about keeping their passwords safe and having secure passwords.
You could either create your poster in your purple book or use a blank sheet of white paper. Try to make your poster eye catching and engaging for a Year 3 child.