Thursday 4th March
Masked Reader
Listen to today's masked reader clips:
Mental Maths
Complete pages 46-47 from the Arithmetic CGP book.
Maths
Watch the video clip below:
Complete the repeated patterns sheet in the resources and then mark your work using the answers.
You might also want to make your own repeated patterns using objects in your house, eg a pieces of pasta and chickpeas.
Literacy
Today you are going to use the planning template to plan for a tweak in your story. Remember to keep most of the story the same as last week with a few changes. You could use the word mat to give you ideas of words to use.
Handwriting
Complete one of your handwriting sheets from your pack.
Phonics
Complete the phonics activity on the phonics powerpoint.
Reading
Listen to story of 'Hotel Flamingo' and have a go at drawing one of the characters using the illustrators instructions:
https://www.youtube.com/watch?v=4eywd13oOEs
Computing
Today you are going to create some pop art using Word.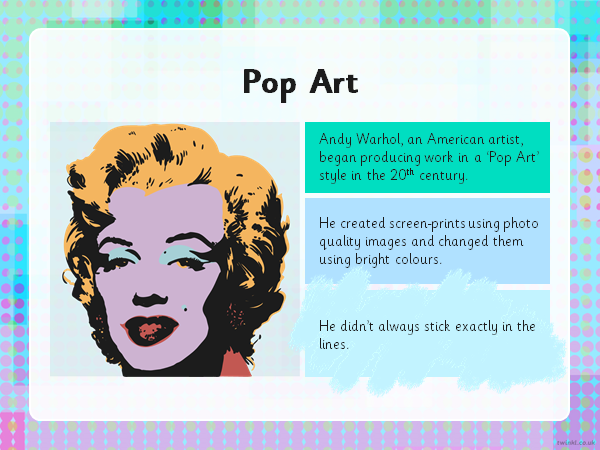 Today you could create a piece of pop art like mine: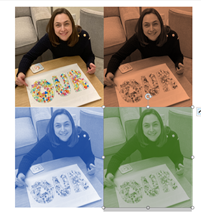 Steps to creating your own pop art:
Using Word, paste a photo into a new document.
Copy and paste the photo 3 more times.
Double click on one of the pictures which should open 'Picture Format'.
Click on colour in the tool bar and choose a colour.
Repeat steps 3 and 4 to change the colour of each picture.