WEDNESDAY 16TH DECEMBER
Morning Angelfish,
Here is your learning for today. Remember to send in your learning for me to see either using Google Classroom or using the class e-mail.
Literacy
Use your purple book to continue the story. Don't forget to include paragraphs, adjectives, correctly punctuated speech and use joined handwriting.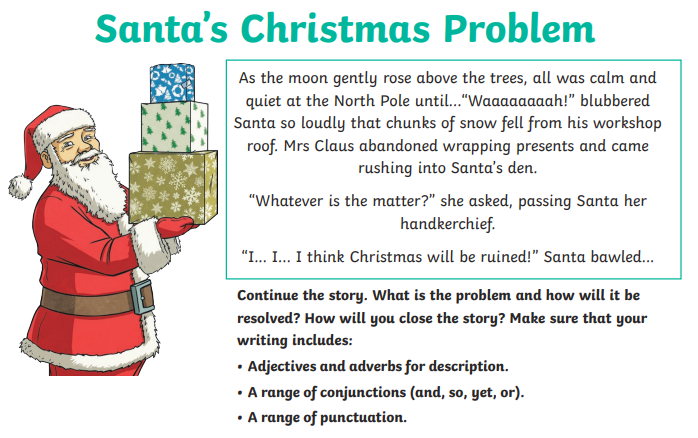 Reading
Listen and follow along to 'Charlie and the Chocolate Factory' Chapters 20 and 21. You should then write a short summary of what the chapters are about and send it to the class e-mail address or on Google Classroom.
Charlie and the Chocolate Factory by Roald Dahl Chapter 20 & 21 - YouTube
Maths
Watch this video Coordinates - Primary - YouTube (up to 3:30) to remind yourself about how to read and plot coordinates. You should then spend time playing these coordinate games.
Play these coordinates games:
Rainforest: use a grid map (scootle.edu.au)
Show The Coordinate – TeacherLED
Coordinates Alien Attack - Mathsframe
Rainforest: make a walking track (scootle.edu.au)
Once you have played these games you can continue with the Maths pack given yesterday.
Handwriting
Complete pages 8 and 9 of the CGP Handwriting Book (Wacky Word Endings)
Times Tables
Play Times Table Rockstars for at least 20 minutes. I will be checking to see when you last logged on and how long you played for.
Writing Workshop
Please complete GPS CGP Book pages 72 and 73 (Prefixes – 're' 'anti' and 'auto').
Pantomime!
Please click the link to watch an Online Pantomime that we would have been watching in school this afternoon.
https://vimeo.com/showcase/7807119
You will find the password for the videos on Google Classroom. If you can't access Google Classroom please e-mail the class e-mail address and I will send you the password.