Wednesday 24th February
Assembly
Click on the link below for today's assembly:
https://www.loom.com/share/4e551b46811b4347b228ae140c87a922
Mental Maths
Complete pages 34-35 from your CGP Maths Arithmetic 10 minute weekly workout book. You can mark your work using the answers in the back.
Maths
Today we are thinking about sorting 2D shapes. Click on the link below to watch the learning video:
https://vimeo.com/508433384
Now complete the sheet in the resources below and mark it using the answers.
PE
Complete a Jump Start Jonny dance: Exercise, Dance & Workouts for Kids | Jump Start Jonny
Or you might like to do PE with Joe Wicks:PE With Joe - YouTube
Phonics
Look at today's section of the phonics powerpoint and then complete pages 48-49 from your English CGP book (the purple one).
Music
Click on the Sing up link and along with some of the feel good songs:
https://www.singup.org/singupathome/feelgood-fifteen
Reading
Watch the video from the author of 'What the Ladybird Heard':
You might want to have a go at creating your own picture book theatre. Then use it to retell your favourite story.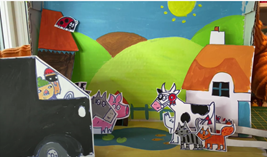 Literacy
Today we are learning about asking questions.
Questions start with question words such:
where?
what?
when?
why?
how?
They finish with a question mark.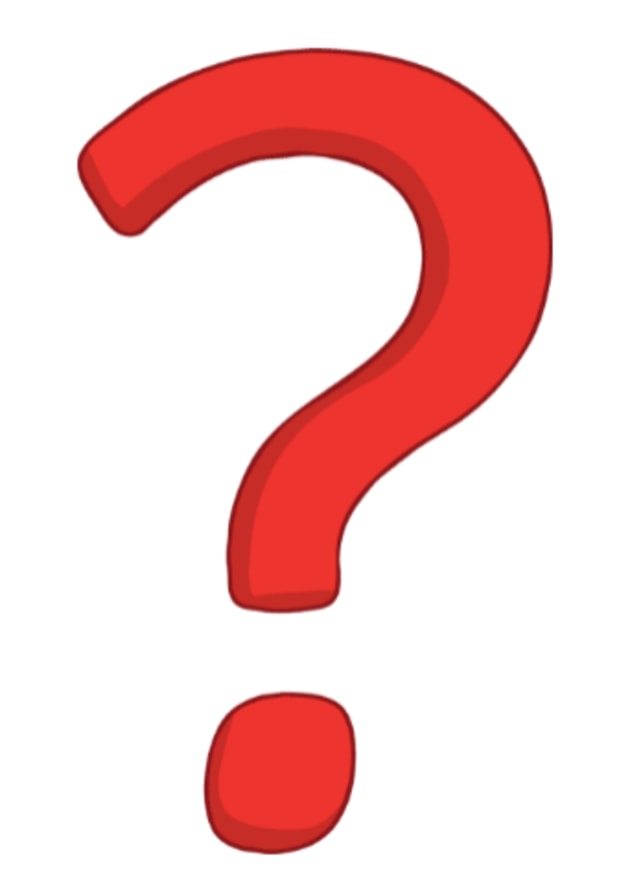 First work through the powerpoint below.
Then write some questions about one of the pictures below, such as 'what is the boy asking the birds?'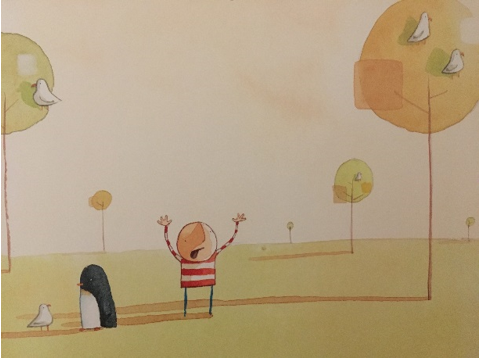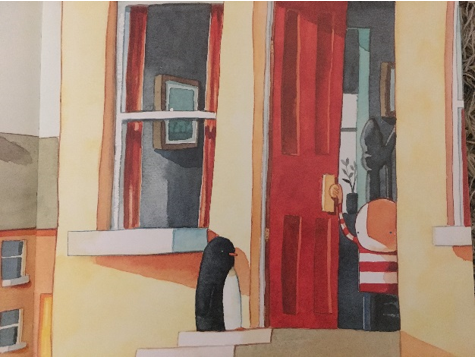 Wellbeing Wednesday
It is Wellbeing Wednesday again! These afternoons are are all designed to help you to relax, calm down and take some time out, away from a computer or TV screen.
So TURN OFF your tv, TURN OFF your computer, TURN OFF your ipad and enjoy some fun and creative activities this afternoon.
This afternoon at school, the children have asked to do some painting, so we are going to do some printing with vegetables!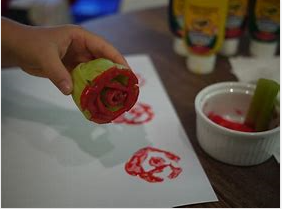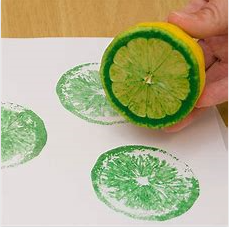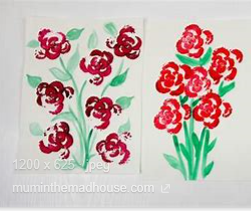 You could try making some plants or trees for our science topic or make some repeating patterns. Have fun!
The children have been making Lego models each Wednesday afternoon and they have asked to carry on with those this afternoon too. Have fun whatever you choose to do!