Wednesday 24th February 2021
Good morning Seahorses.
Please remember to email pictures of your home learning into school. Two pieces each day.
Please login to Active Learn (Bugclub) and read one of the online books. Make sure that you answer the comprehension questions. Your login details are in the front of your school reading diary.
Remember if you want to get in contact with us you can email us at: seahorses@maybury.surrey.sch.uk
Phonics
The phonics play website is once again free for you to use at home.
You can log in using the following link: https://www.phonicsplay.co.uk/
The username is: jan21
The password is: home
You can play lots of fun phonics games for free on this website. The children are used to using it in school.
Please complete today's year 1 phonic lesson on the Letters and Sounds Website. (Lesson 30 Review the week)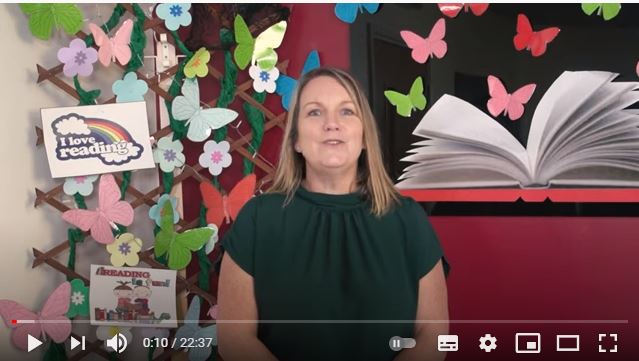 https://www.youtube.com/watch?v=gRgUvifharc
Mrs Daniell has recorded stories for you to listen to. You can find them on the main class pages section of our school website under storytime. Contact the school if you need the password.
English
Today we will be carrying on looking at the story Mr Wolf's Pancakes by Jan Fearnley. Click on the link below to listen to the story again.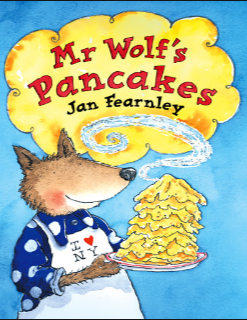 https://www.youtube.com/watch?v=6_VosU2oLgY
Who are the characters in the story? Who is the main character?
Today we are going to be writing a character description of Mr Wolf using adjectives. An adjective is a describing word. It describes the noun. For example. He has a white apron. White is the adjective that describes the apron.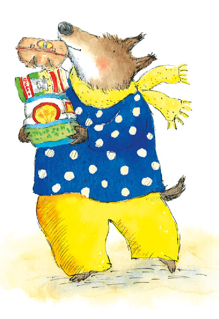 Write a character description for the wolf using adjectives. You can use the template below or make up your own sentences. You could also write about Mr Wolf's personality. Make sure you remember your capital letters, full stops and finger spaces.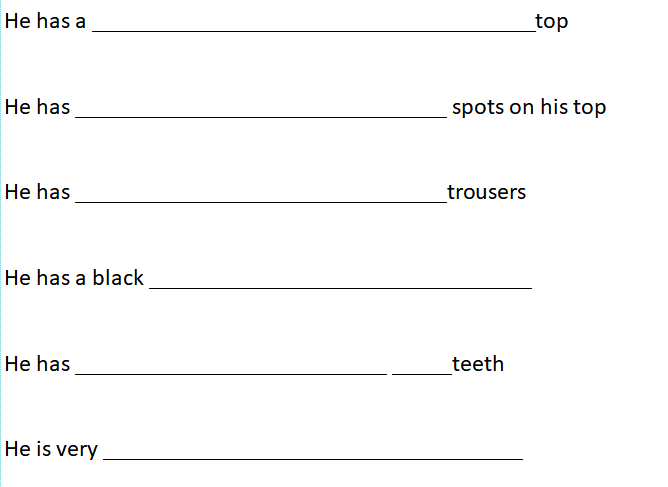 Maths
Mental maths: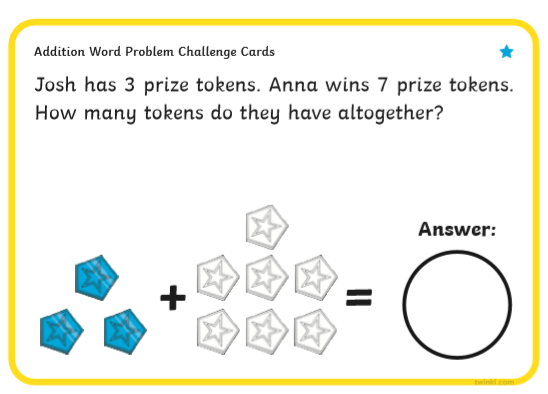 Look through the making scaled bar charts slides saved at the bottom of this page.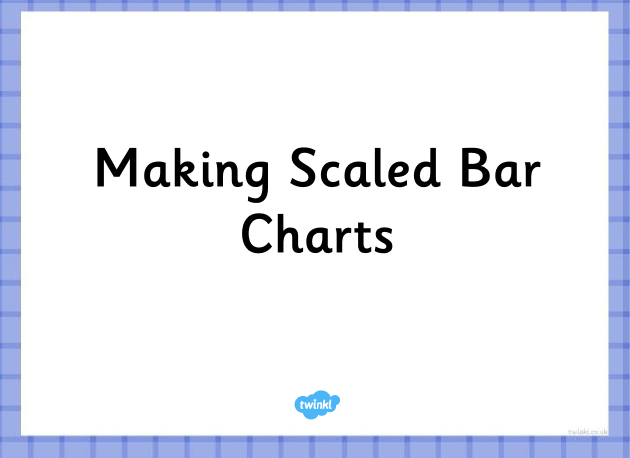 Stop on the slide that shows favourite fruit. What does the bar chart show?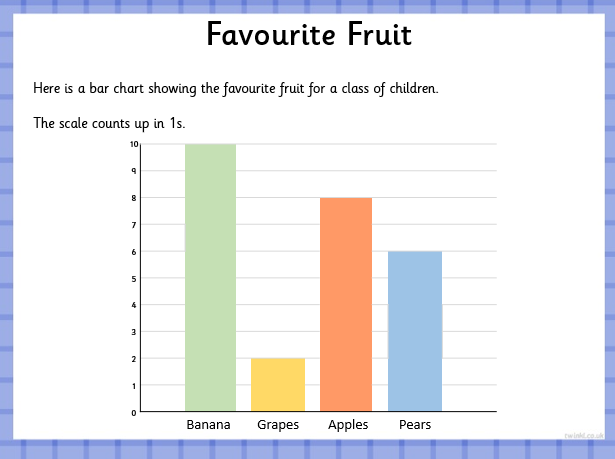 How many children like bananas?
How many children like grapes?
What is the most popular fruit?
What is the least popular fruit?
Ask yourself the same questions for each of the different graphs. Some of them go up in 2s so be careful!
Complete the tally chart and bar chart below about favourite colours. The sheet is saved at the bottom of this page. To complete a tally you draw 4 lines together and put the 5th one across them like a gate. You count in 5s for a tally chart.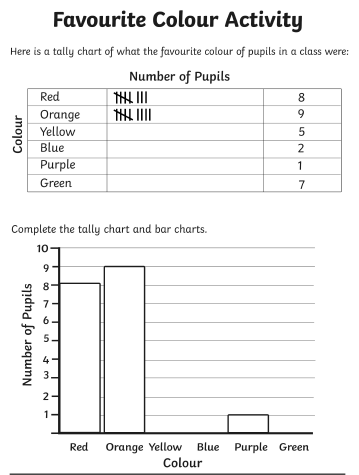 Well Being Wednesday
Throughout the current pandemic, we have been reminded more than ever of the importance of mindfulness and wellbeing.
At Maybury Primary School, we are aware that the current need for schooling at home has potentially increased the amount of screen time your child is receiving. Add to that the strains, worries and concerns of changes in routines, missing friends and working differently, and sometimes it can all be too much.
With that in mind, we have created Wellbeing Wednesday, an afternoon given over to unplugged (non-screen) activities.
Tasks are being planned around art, craft, design, fitness and activities such as construction and nature.
If it suits your family's routine, please swap afternoons. You could have Mindful Monday or Thoughtful Thursday - catchy name optional!
Should you have children in more than one year group, please select just one activity for you all to complete. We do not want this to be a stressful time!
Have a go at making your own paper airplane. Look at the instructions below. Decorate it how you like and then see how far it can fly! We would love to see photos of your creations.