Winter Wonderland Party Tickets on Sale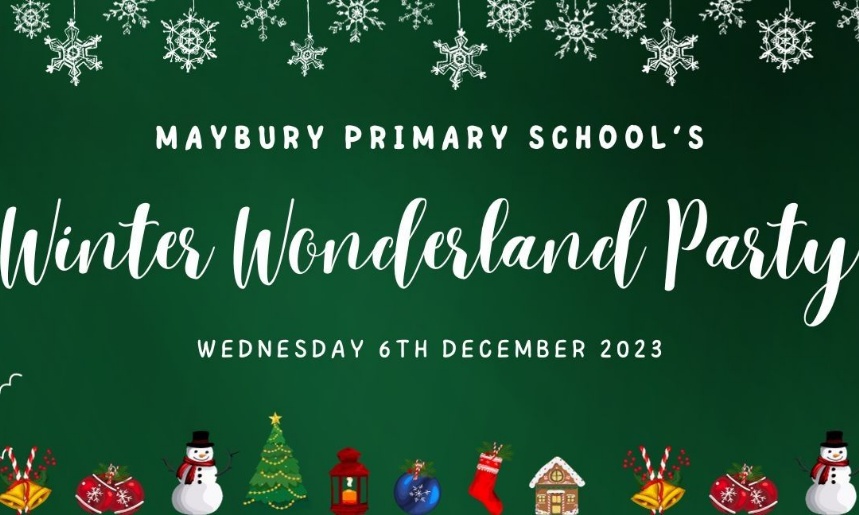 We are very excited that this year we will again host our Winter Wonderland Party on Wednesday 6th December.
Please see timings below:
| | |
| --- | --- |
| 4.45pm – 5.45pm | Starfish, Seahorses, Jellyfish |
| 6pm – 7pm | Manta Rays, Angelfish, Sea Turtles, Dolphins |
The party will include lots of fun and games for the children with plenty of dancing and singing along to their favourite music. There will also be the opportunity for the children to win some prizes! We are confident this will be a popular event and we are looking forward to creating a Winter Wonderland in the school hall for the children to enjoy.
The party will cost £5 per child. This cost is to include entry, a small chocolate bar, a small bag of popcorn, a glow stick and a LED finger light, drinks will also be available throughout the evening. There will be no other items for sale on the night so there is no need to bring any additional money. Children should come dressed in their party clothes.
There will be two party sessions; please give permission by ticking the consent box online. Please pay £5 per child by Friday 1st December online using the Tucasi payment system. Go to www.scopay.com/maybury or use the link from the School Website under online payments.
Please note that tickets are non-refundable and if your child is not in school on Wednesday 6th December they must not attend the party in the evening.
Tickets will be sent home on Tuesday 5th December.