Swimming - 1st October to 5th October 2018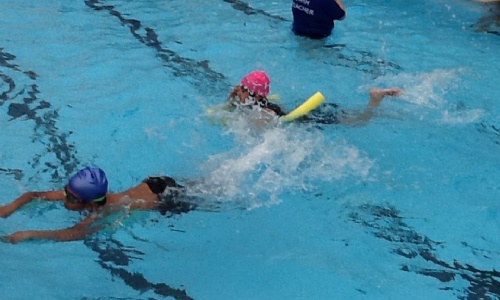 Swimming - Years 2, 3 and 4
Last week the children in Year 2, Year 3 and Year 4 all participated in a week's intensive swimming course. Research shows that children make accelerated progress swimming on consecutive days rather than once a week.
The "Learn to Swim" program took place at Goldsworth Primary School. The sessions focussed on building confidence in the water as well as learning to swim.
It was certainly a busy week but all the children enjoyed their swimming lessons. Throughout the week the child were assessed and for many there had been a vast improvement! Well done!