Angelfish
Welcome to Ants (Year 4)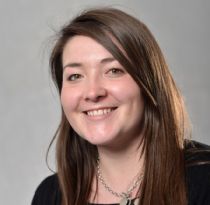 Miss Frew
Class Teacher
Miss Barnes
TA (Mon-Thurs)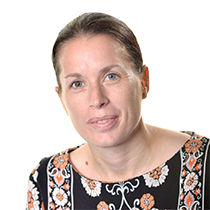 Mrs Gregg
SNA
Mr Martin
HLTA
(Thursday afternoons)
Summer 1 Timetable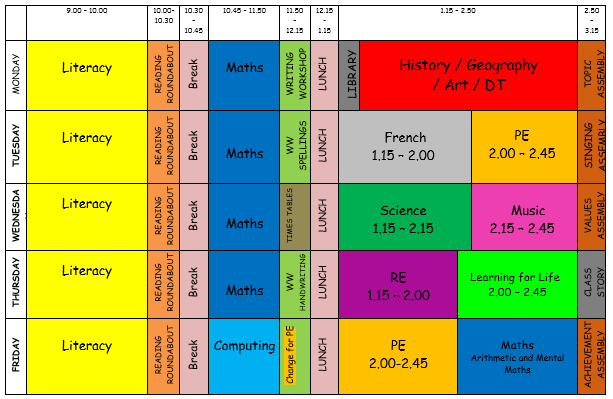 Ants class have PE on Tuesday and Friday in Summer 1. Our PE sessions on both Tuesday and Friday will be outside.
Please ensure that your child has correct school PE kit for these days.
April 2019
The start of April was a very exciting time for the children in Ants class. The time for the sleepover had finally arrived! The children had a fantastic time doing lots of activities such as playing outside, playing parachute games, having a late night snack of popcorn and hot chocolate whilst watching a film and having a bed time story. The children all said they had the best time and wished they could do it all again!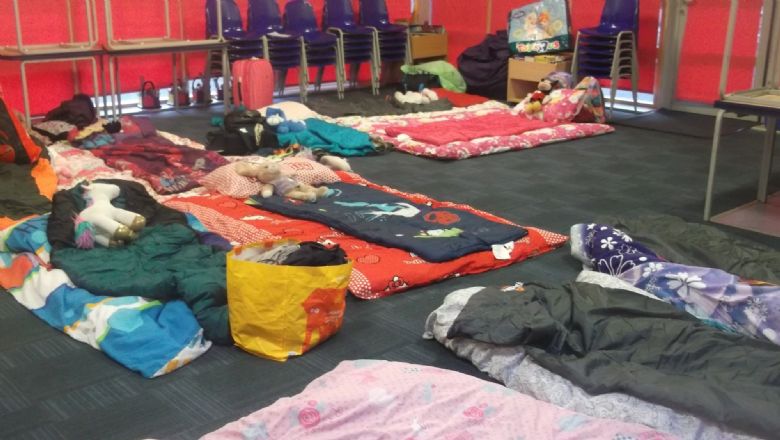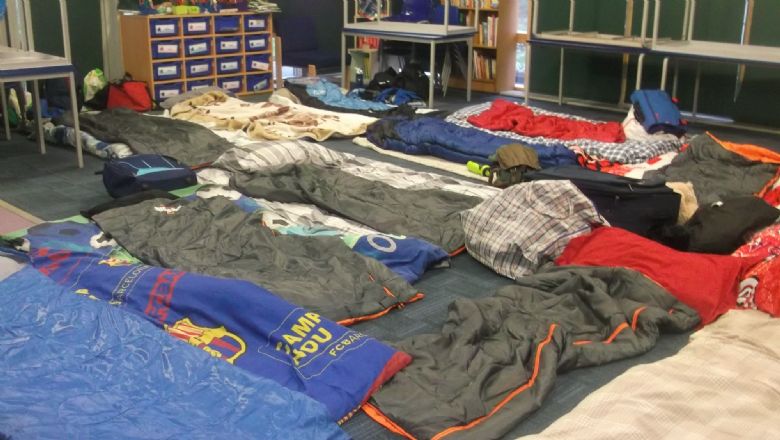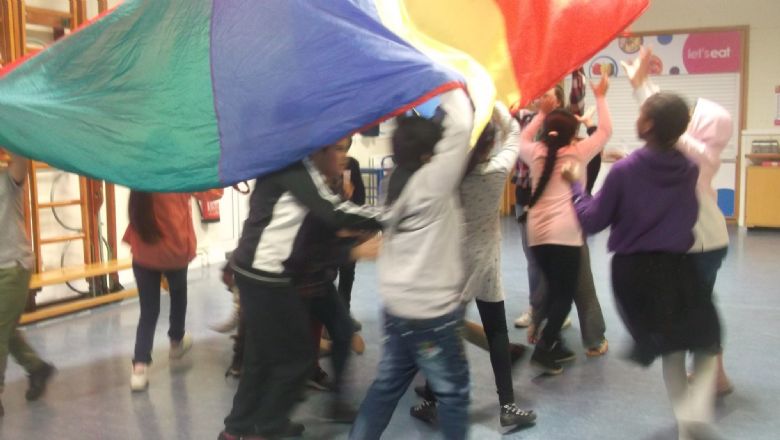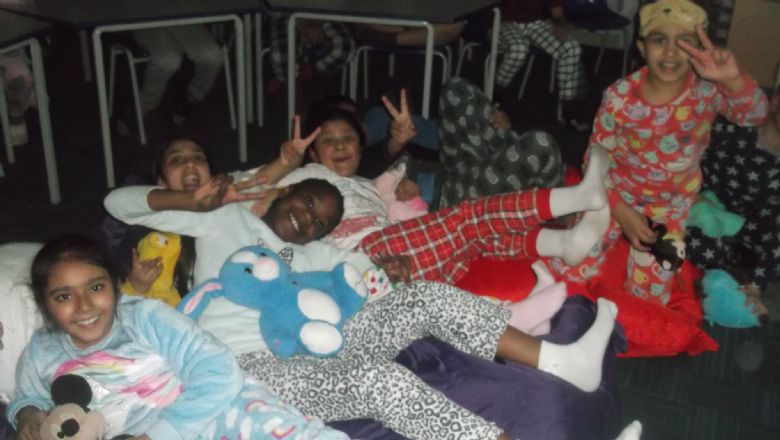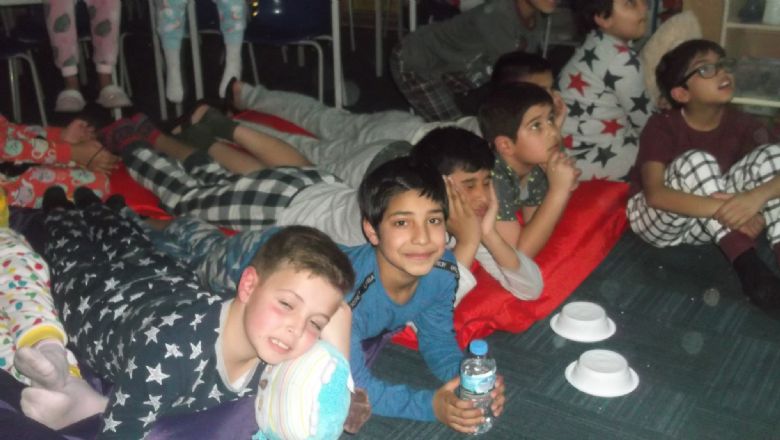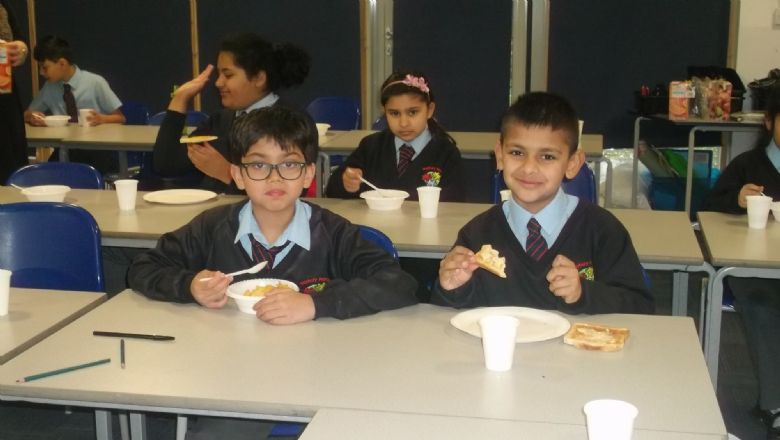 March 2019
As part of our 'World Book Week' we met an author called Paul Geraghty, he spoke to us about what it's really like to be an author and shared some of his books. He was a very talented man and even drew an illustration for us whilst we were listening to him!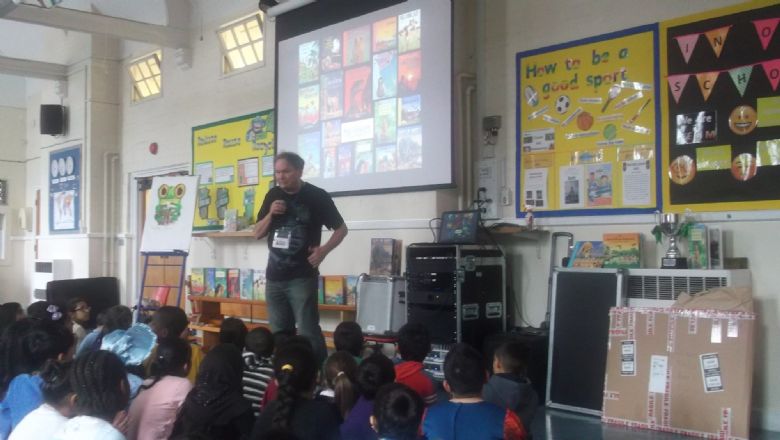 On 26th March, the children in Ants class visited the WWF for a workshop called 'Polar Bears and Penguins'. They learnt about how these animals have adapted to their surroundings and used the information that they had learnt to write news reports about polar bears using book creator on the iPad. Everyone had a great time!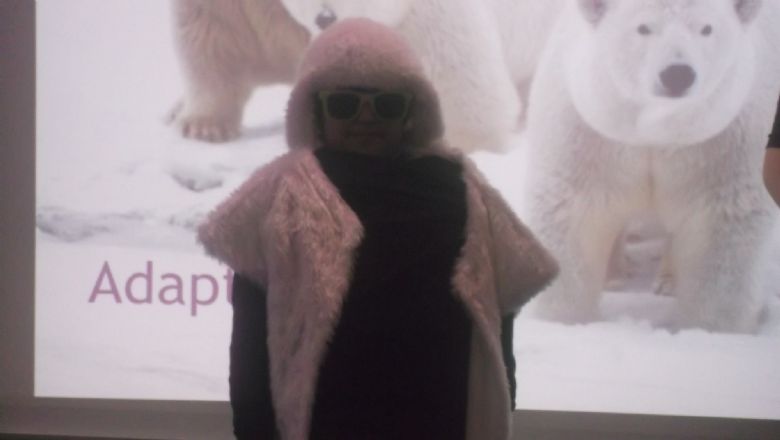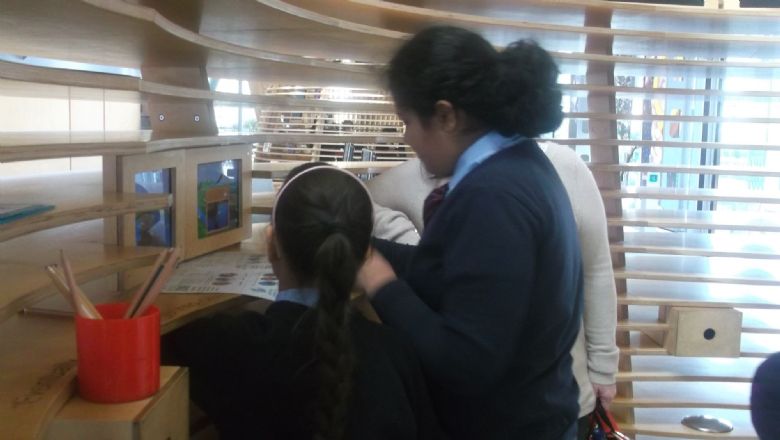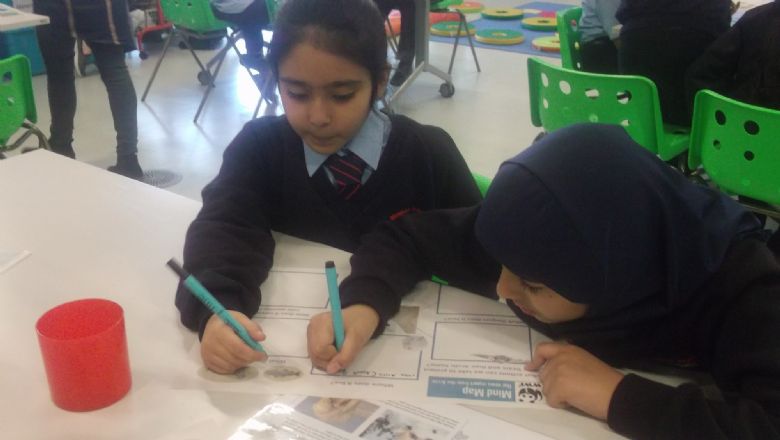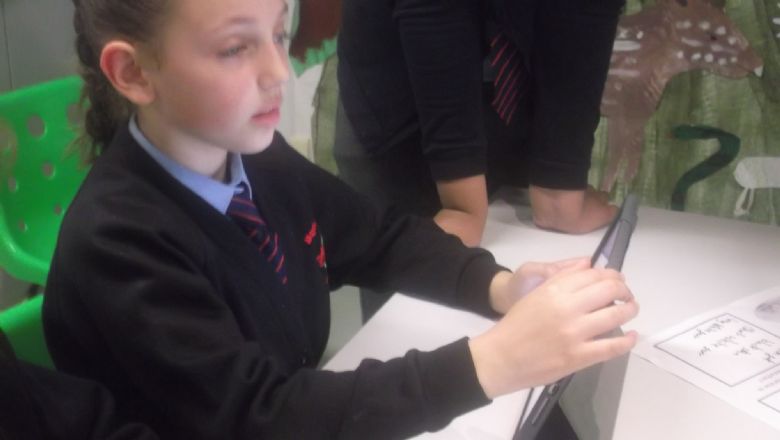 Ants class were very excited when they heard Dragonflies class had an incubator of duckling eggs arrive. The children waited patiently for them to hatch and were very excited when they came to Ants classroom for a visit!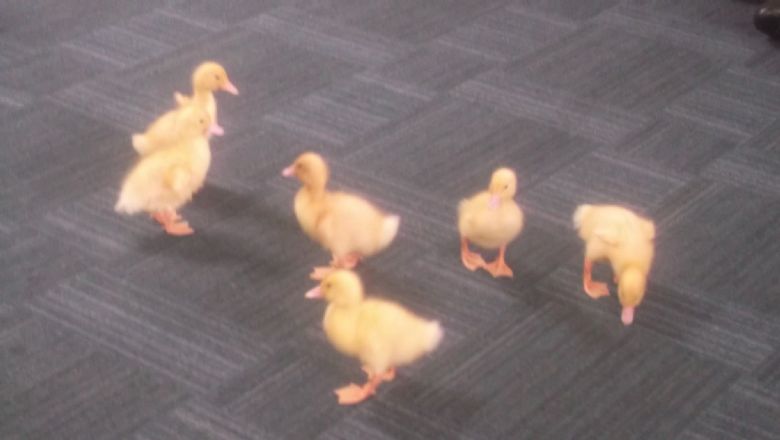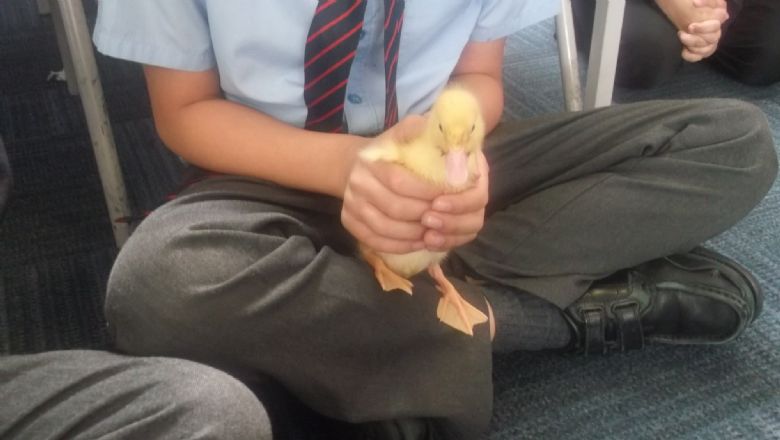 February 2019
During the half term holiday, Ants class completed a volcano project. Everyone tried really hard and we had some fantastic designs brought in which are now on display in the school corridor. We even got to see some of them explode!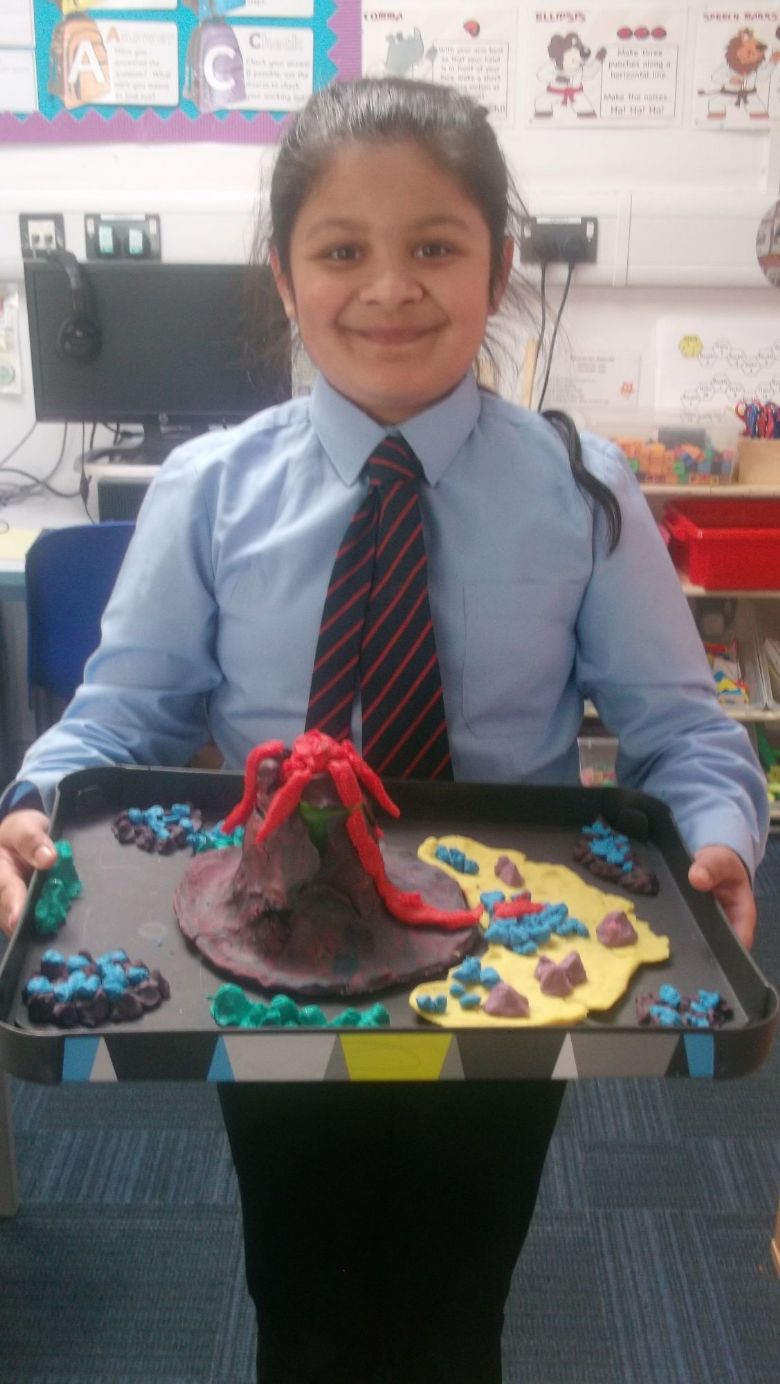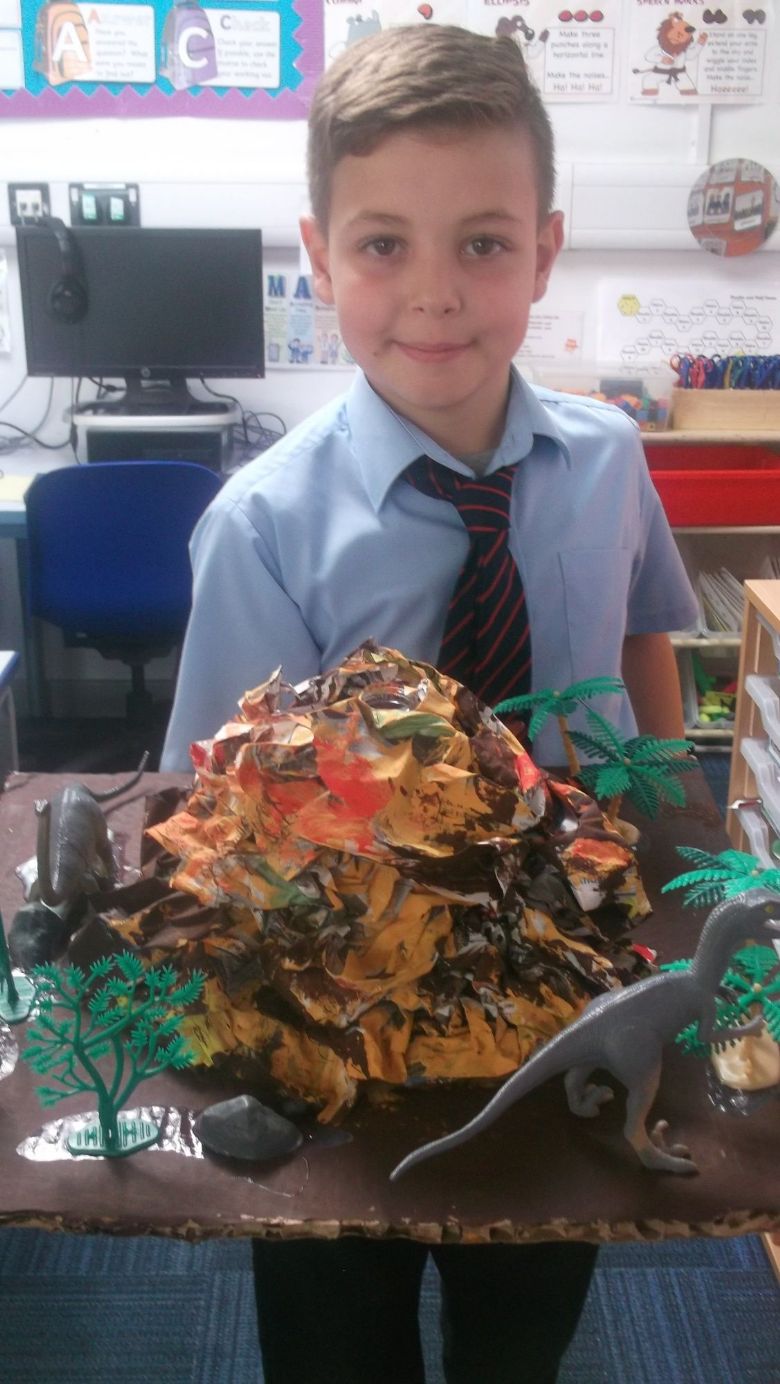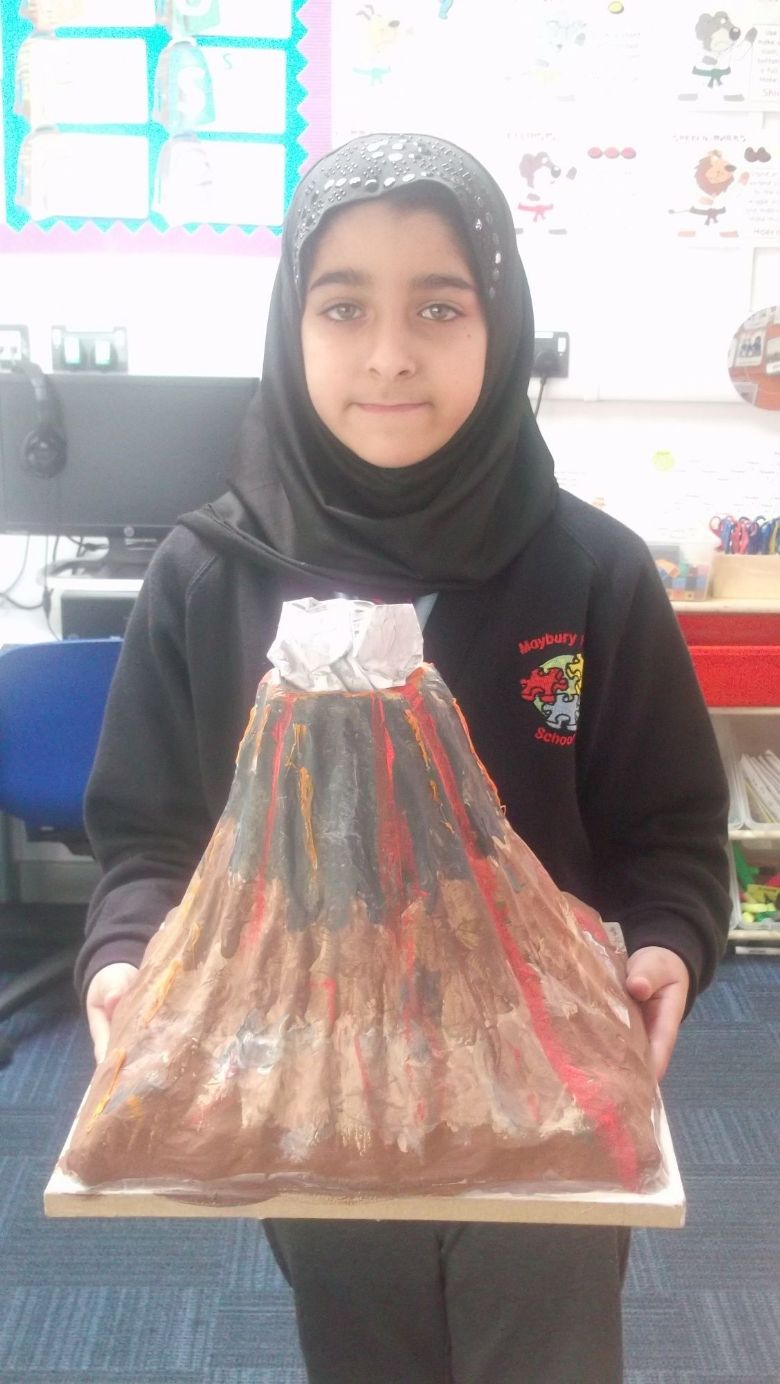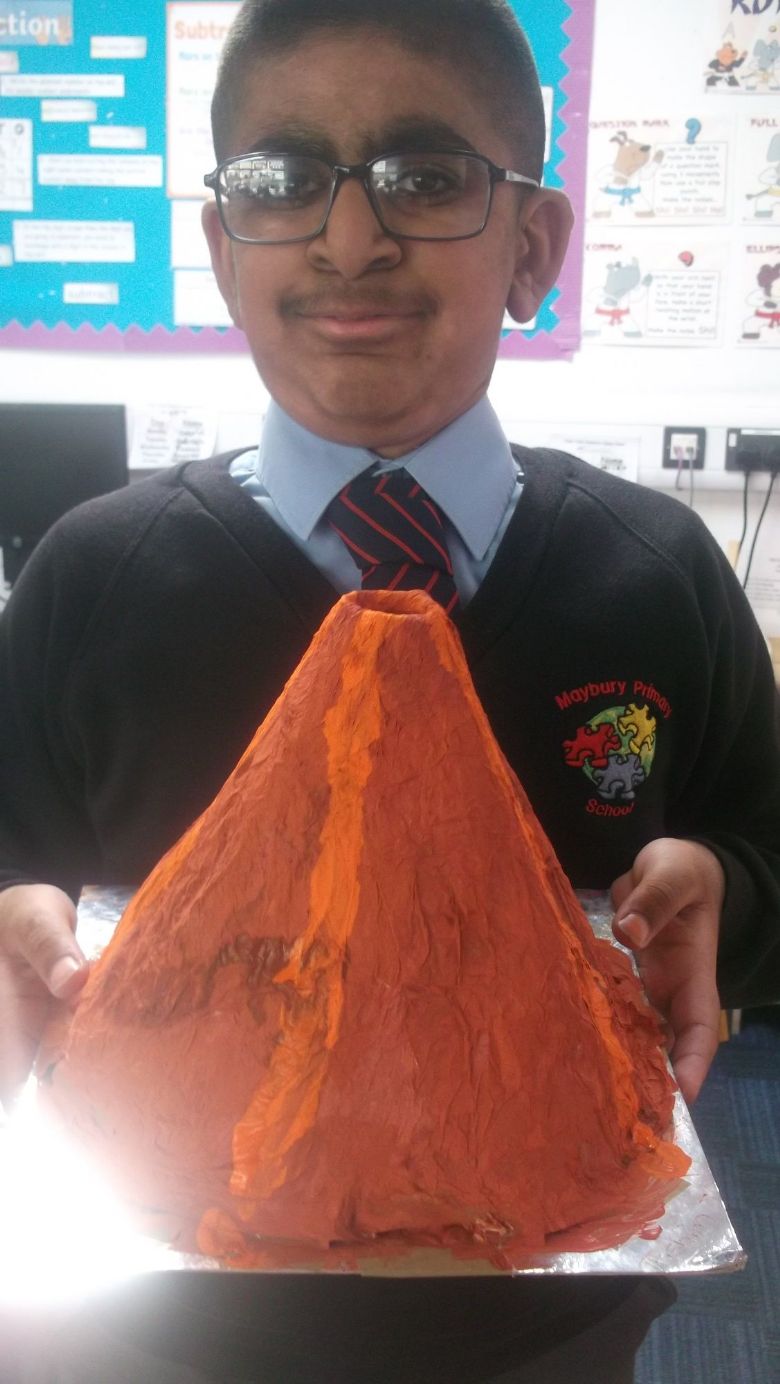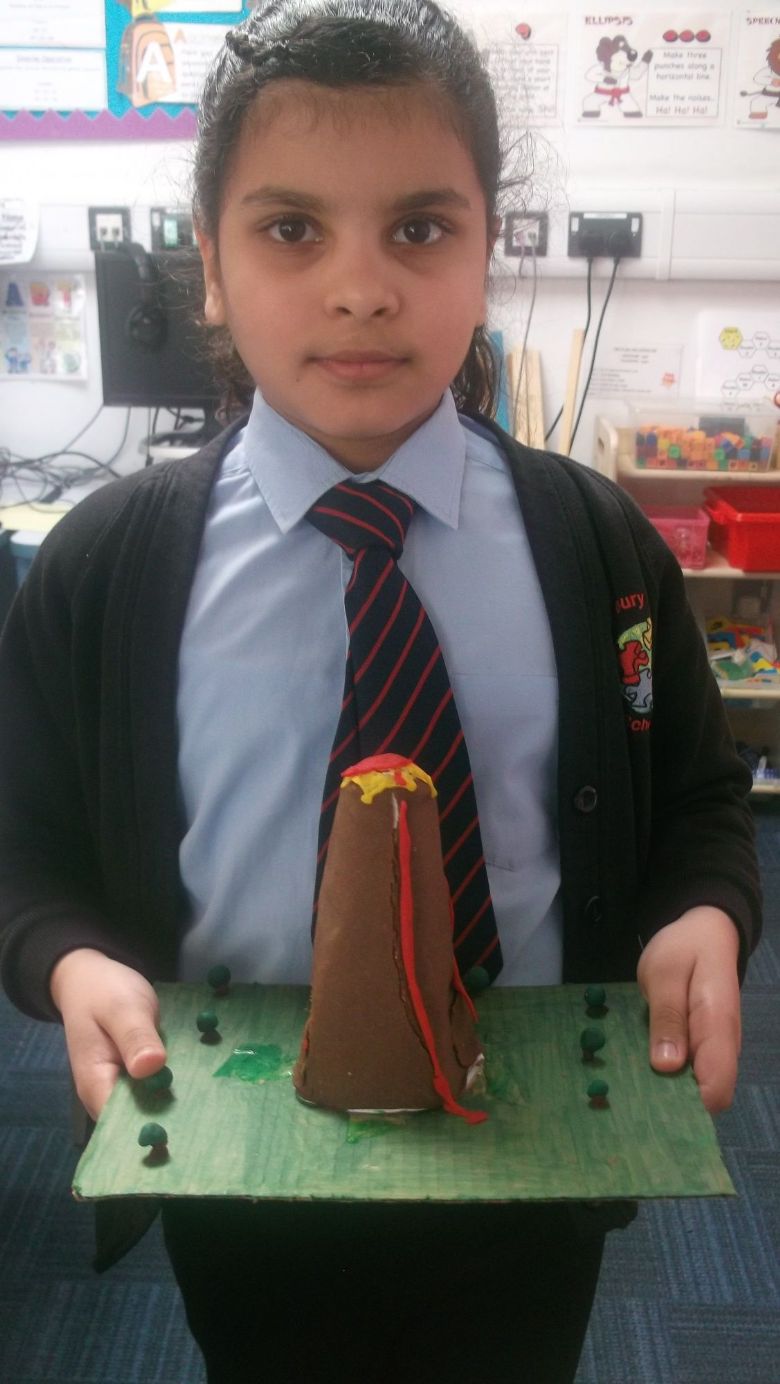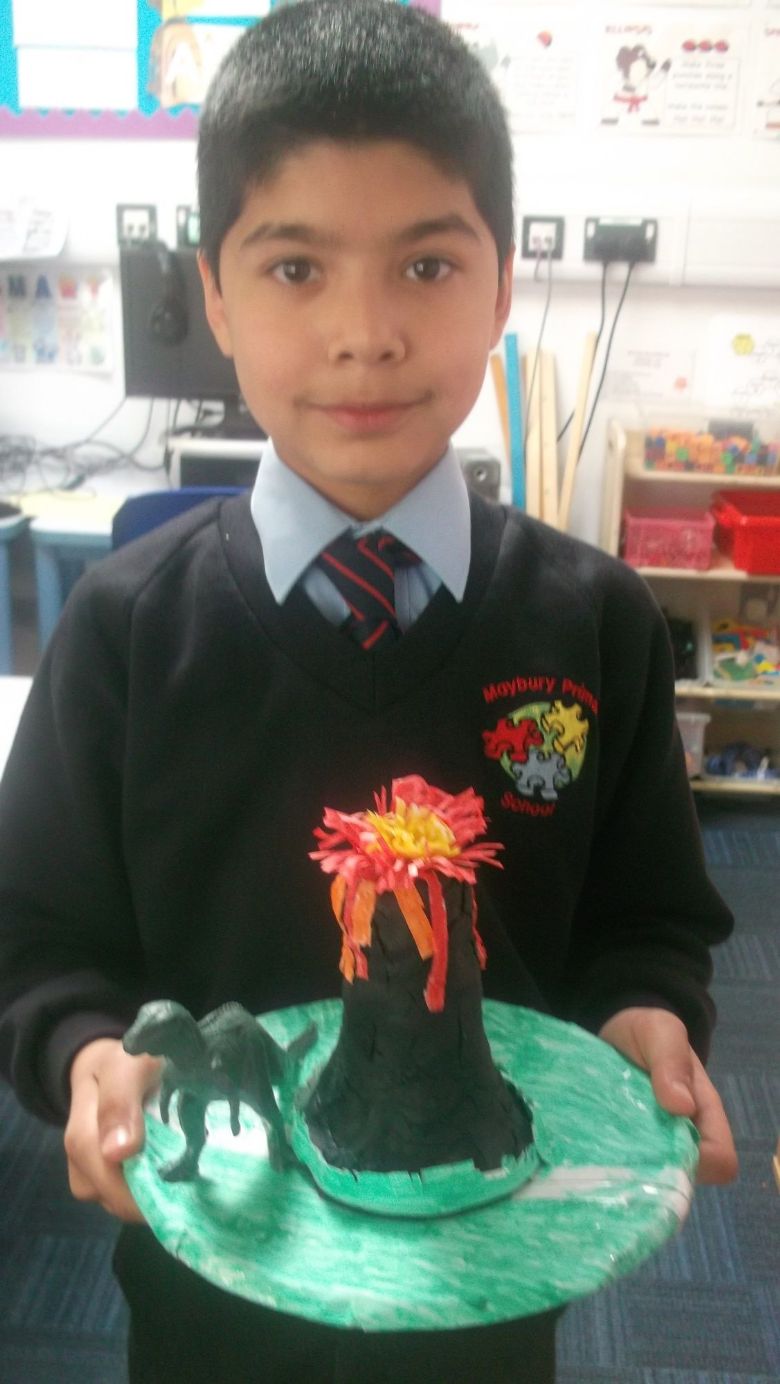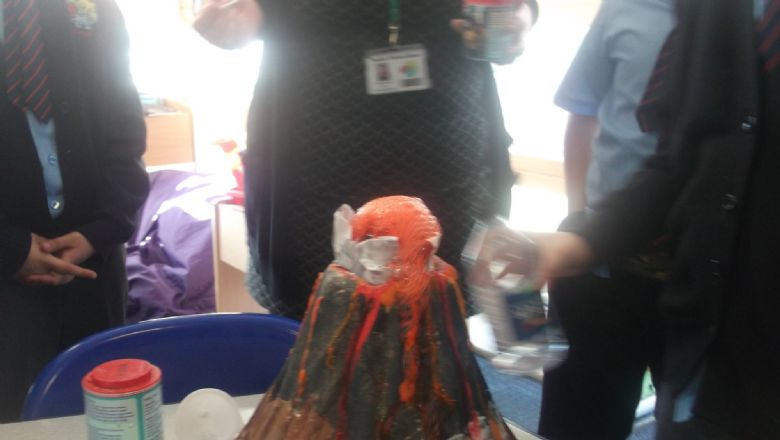 In February, the children took part in 'Safer Internet Day' where they learnt about how to keep themselves safe online. The children created posters for a younger child to share their knowledge.
In Science, we concluded our Sound unit. The children ended the unit by making their own musical instruments out of junk materials. They had to carefully plan how their instrument would change pitch and explain how it worked to a learning buddy.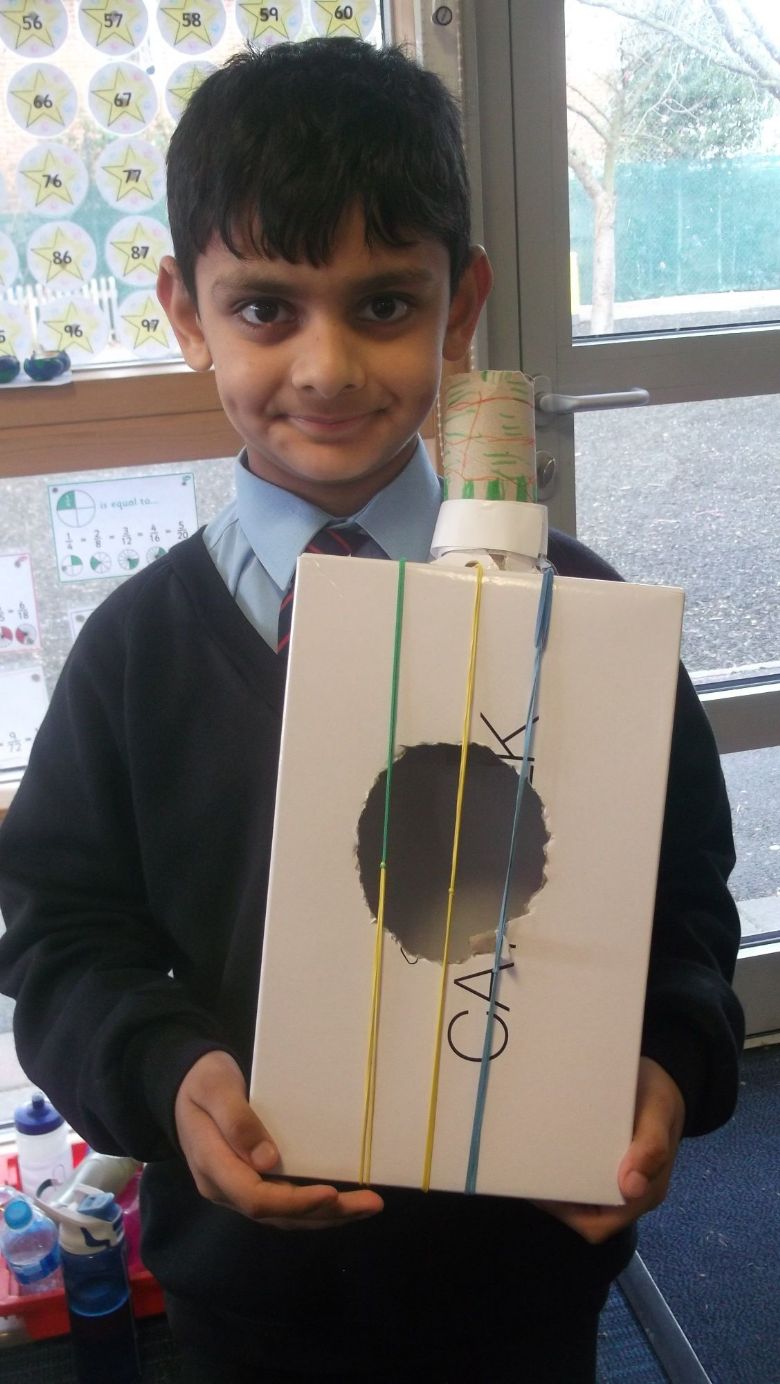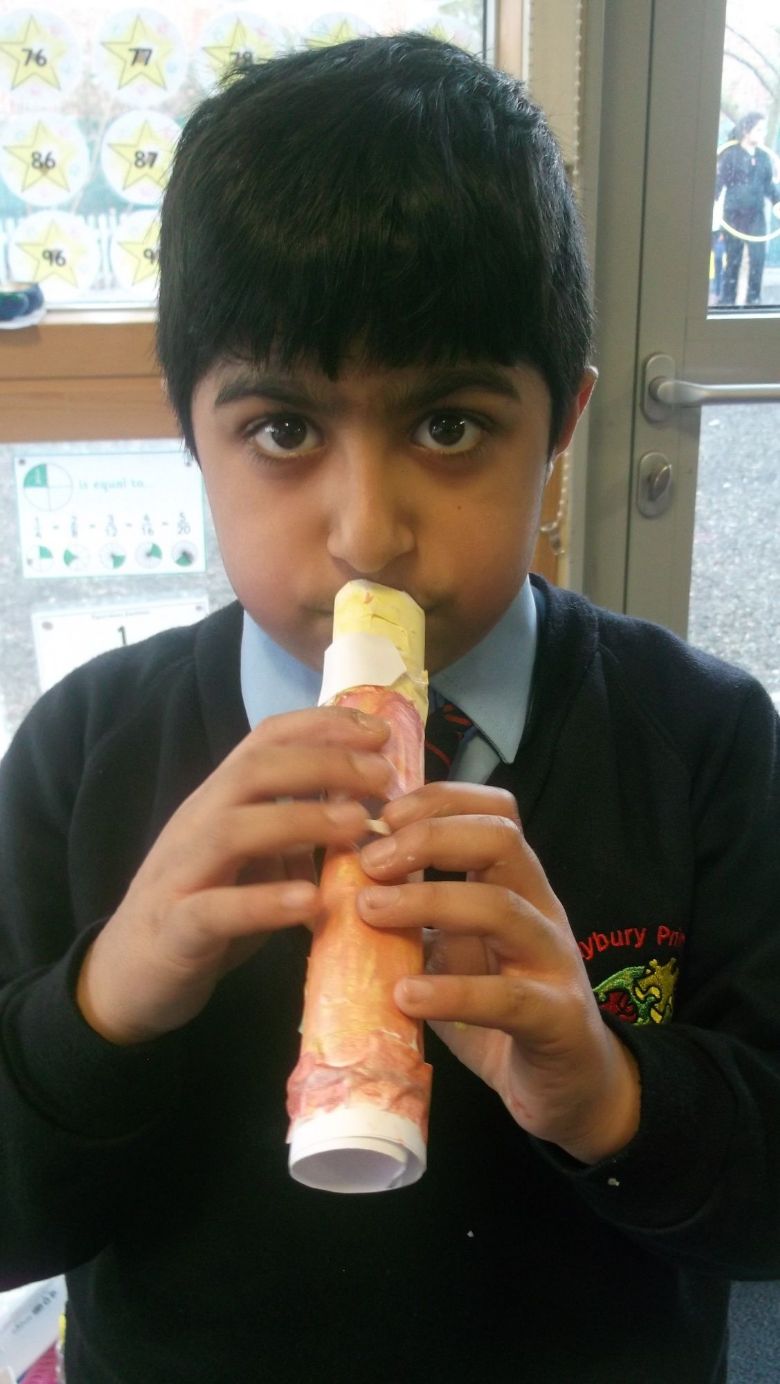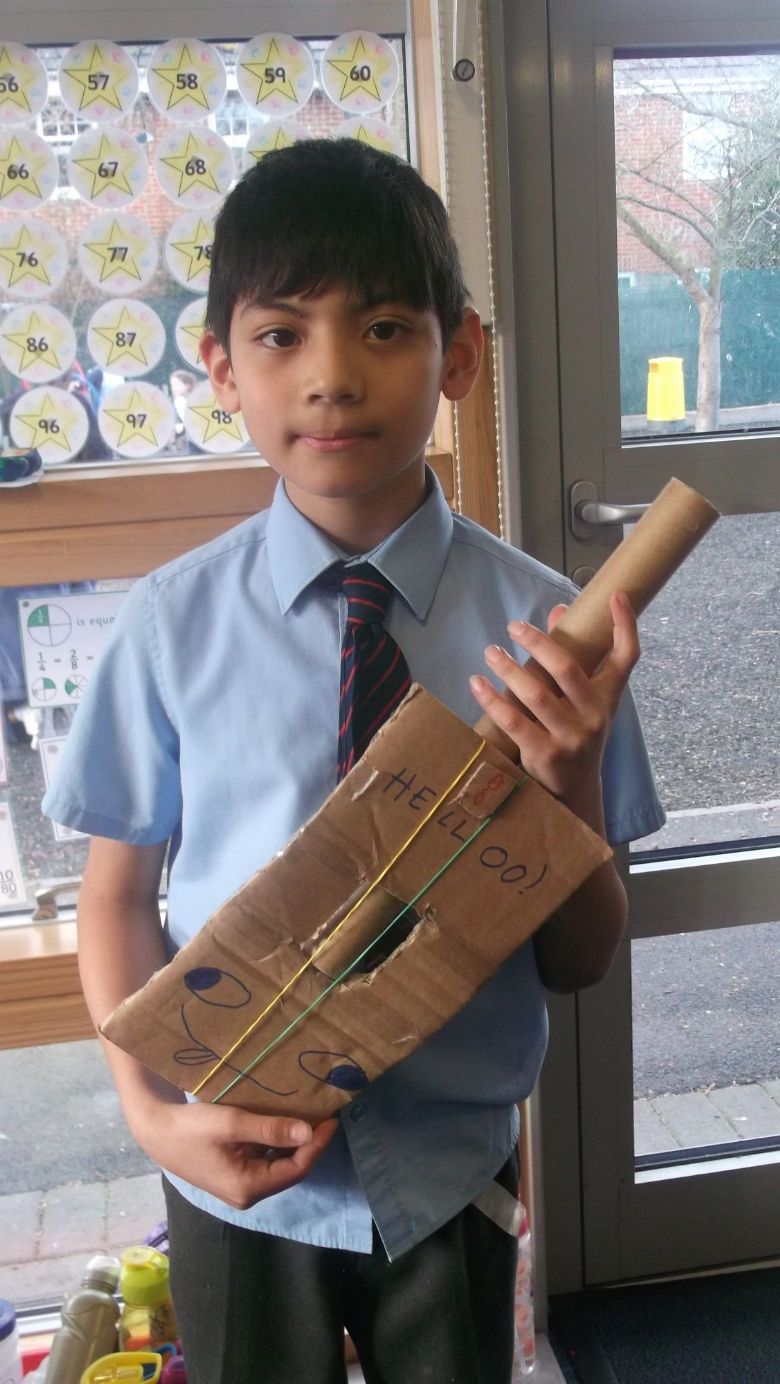 The children also became engineers when they were asked to make an 'earthquake safe' building using marshmallows and cocktail sticks. They were then tested in a tray of wobbly jelly!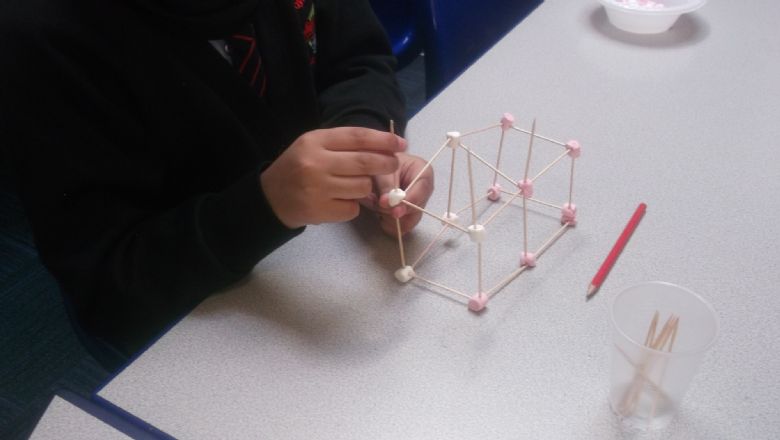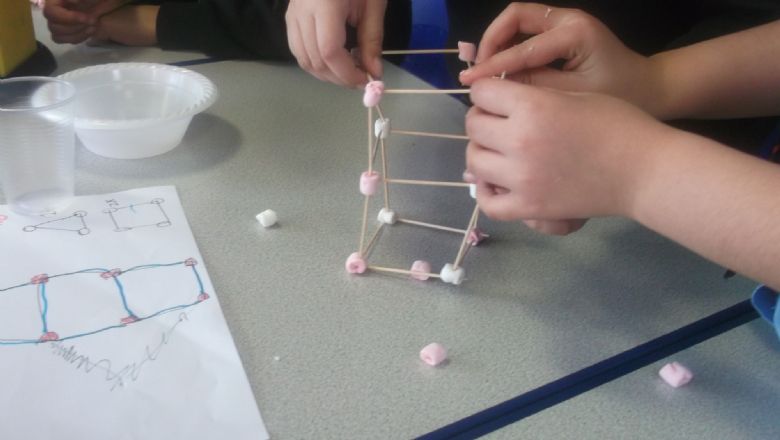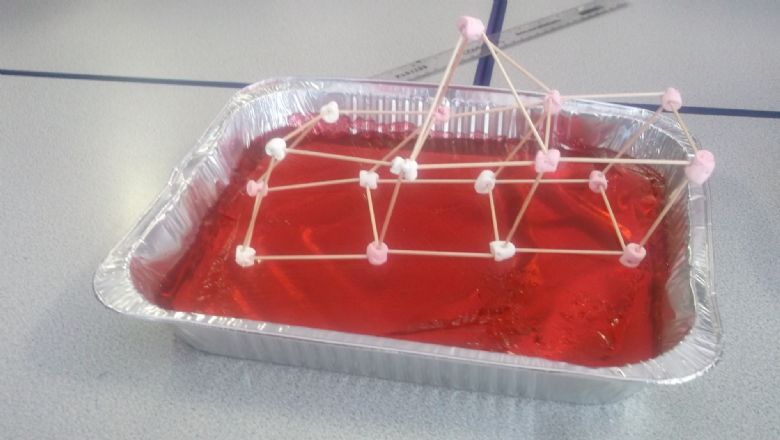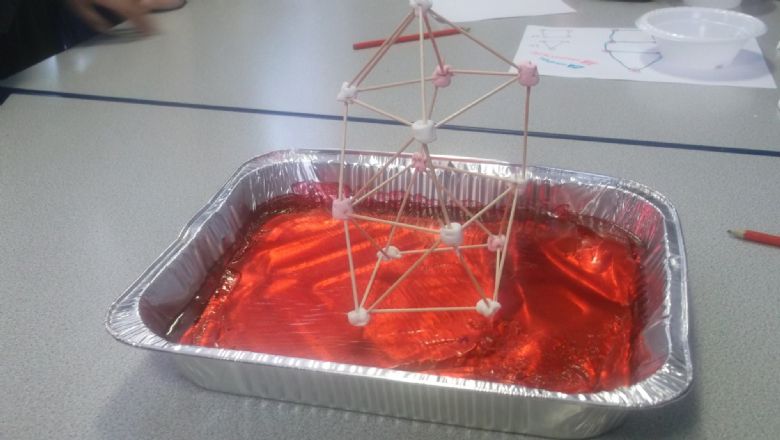 January 2019
This term, Ants class will be starting a new topic called 'Natural Disasters'. The children started their learning by finding out about what was 'under their feet' and the different layers of the Earth.
Some of the children in the class made plasticine Earth models which they then cut in half to see a cross section of the Earth. They found out it was made of 4 main layers (inner core, outer core, mantle and crust).p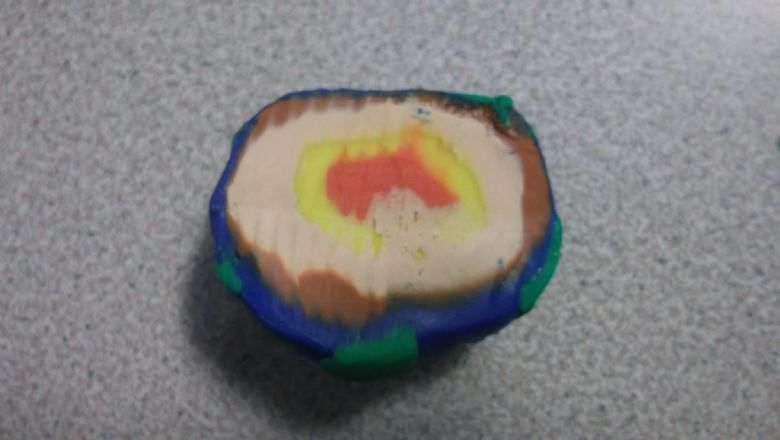 In Science, the children have been learning all about 'Sound'. They have learnt that sounds are vibrations that can travel through different materials.
The children saw this in action when a drum with rice placed on the top was hit with a beater. When a drum is hit, the air particles next to the drum skin vibrate and collide with other particles, and this vibration is then transmitted through the air. We also saw this happening in water with a tuning fork.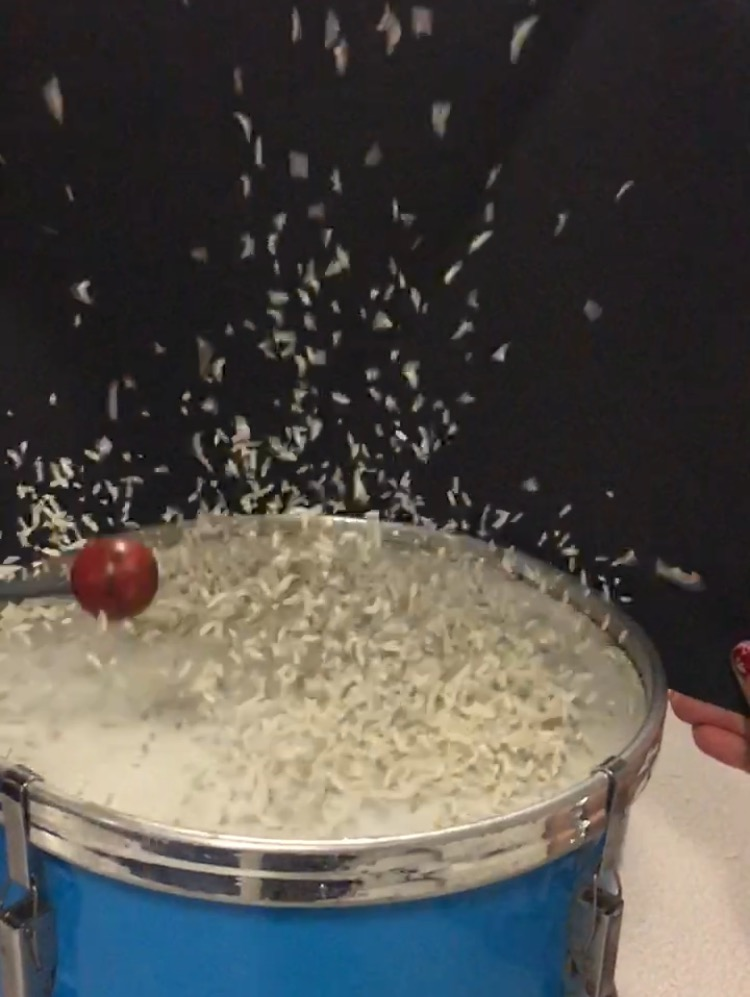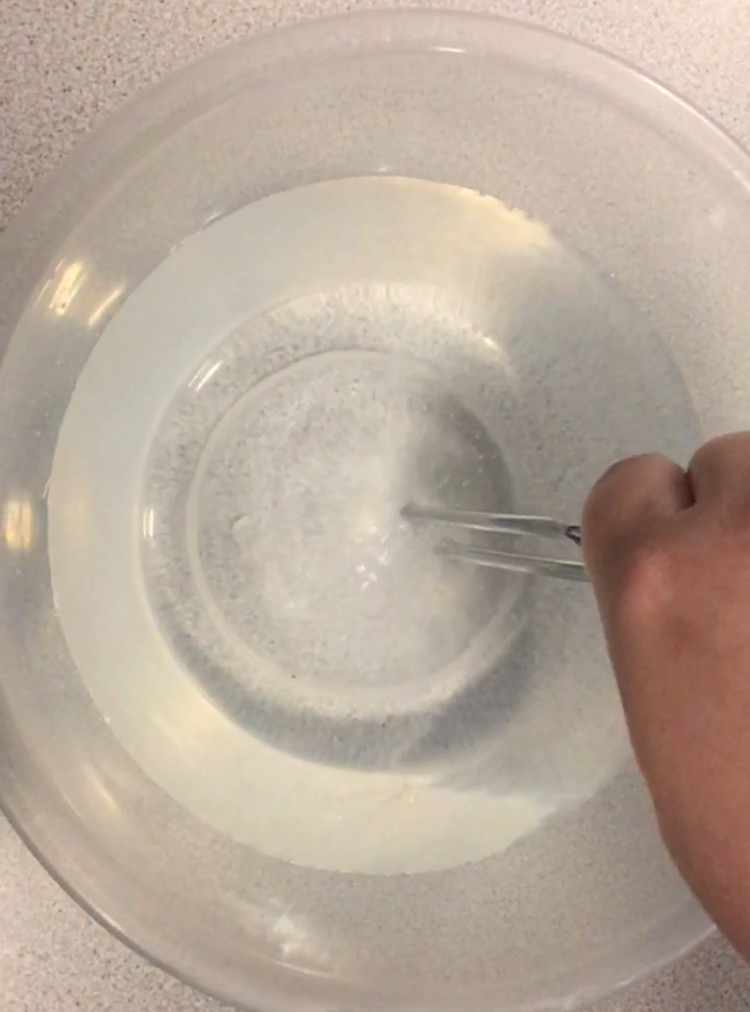 The children also got the opportunity to make their own string telephones. They were very excited to test these out and were amazed that the vibrations travelled through the string and could be heard over the other side of the playground!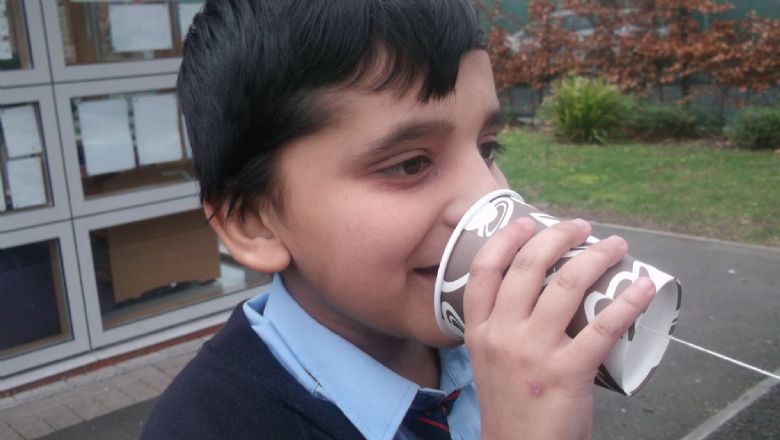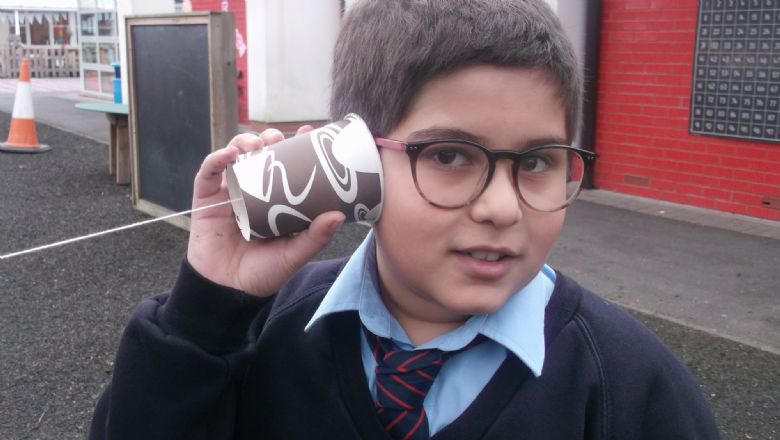 At the end of this month, the children took part in a very exciting Virtual Reality workshop! The children put on VR headsets and were able to see different volcanoes all around them. We even got to see them explode in front of our eyes!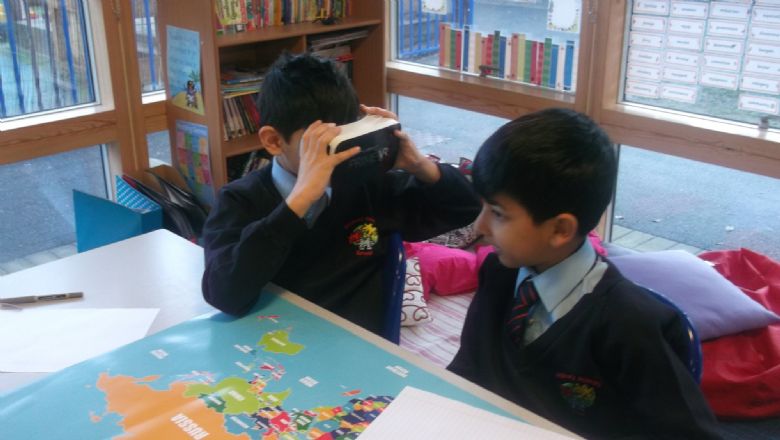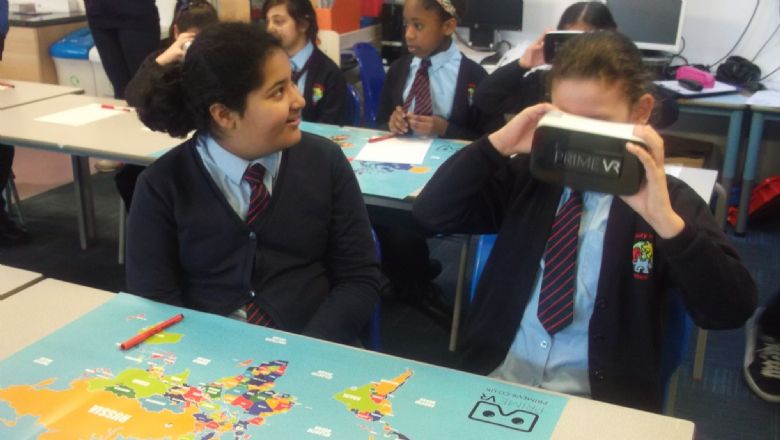 December 2018
December was a very busy month for Ants class! The children worked very hard to learn all the songs and actions for 'Panto Pandemonium'. The children did a fantastic job and I am sure that all of you who came to watch would agree it was the a great performance. Well done children!
Ants class also took part in Ancient Greek day this month where they designed and made their own Greek mythological creature inspired puppets.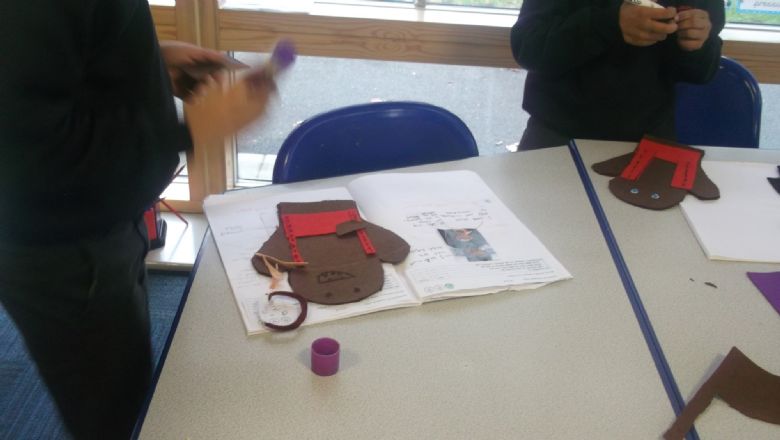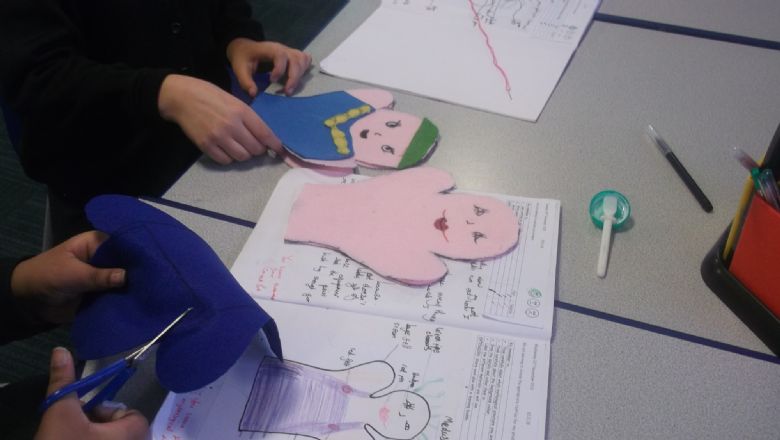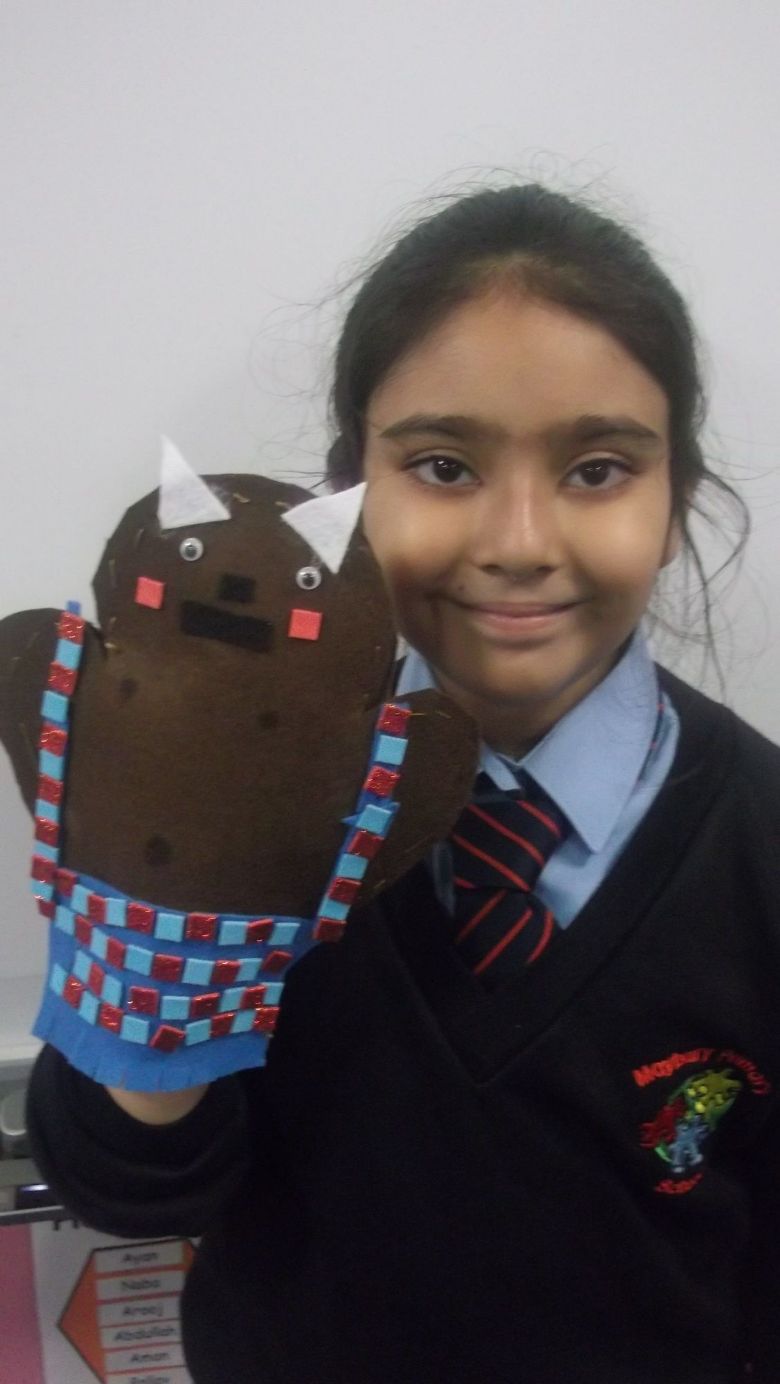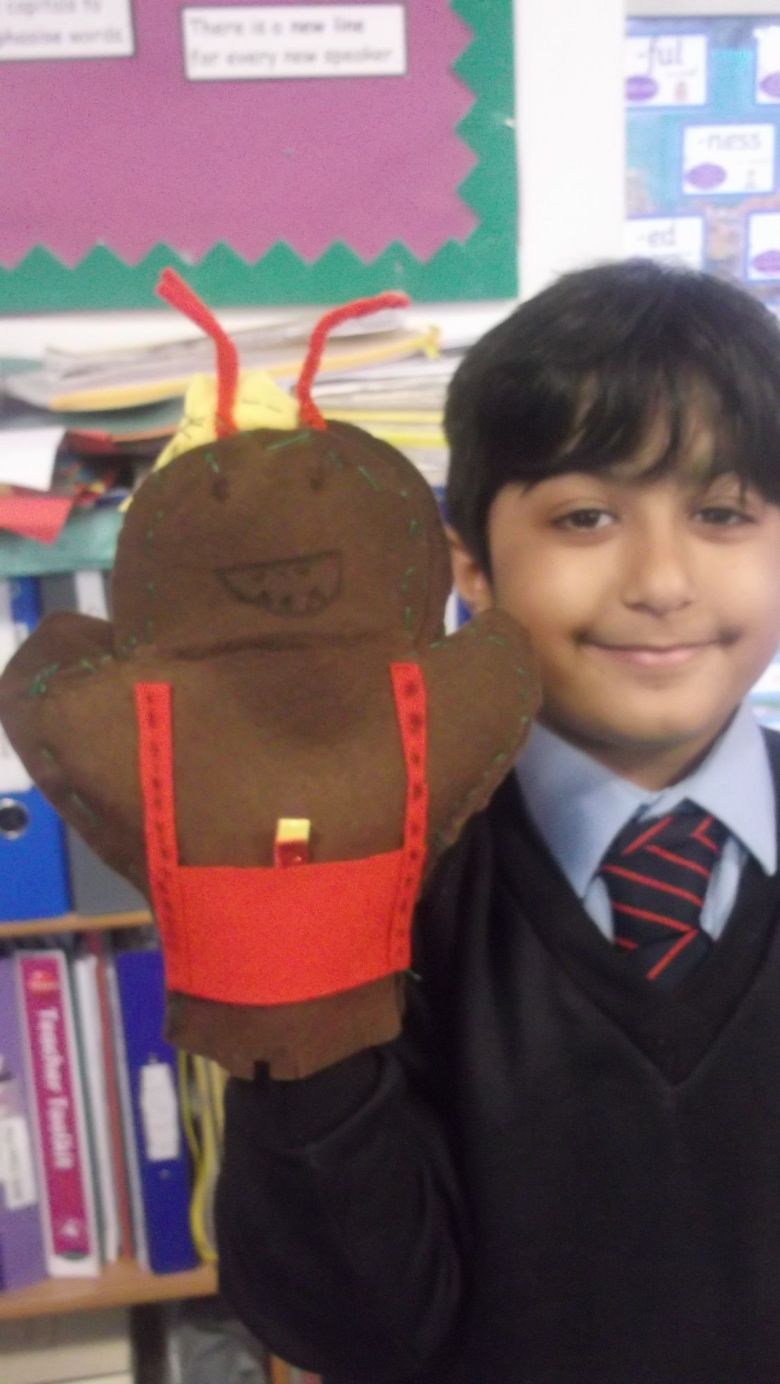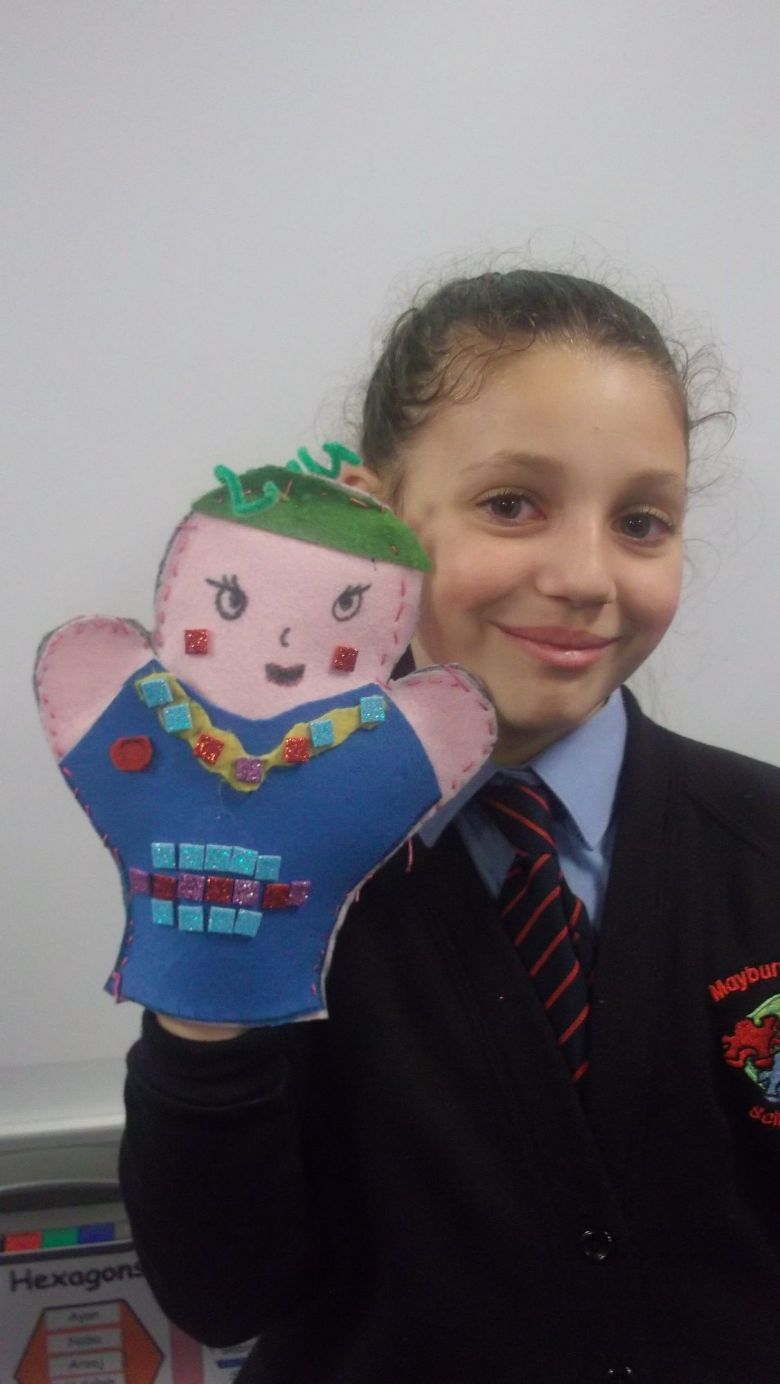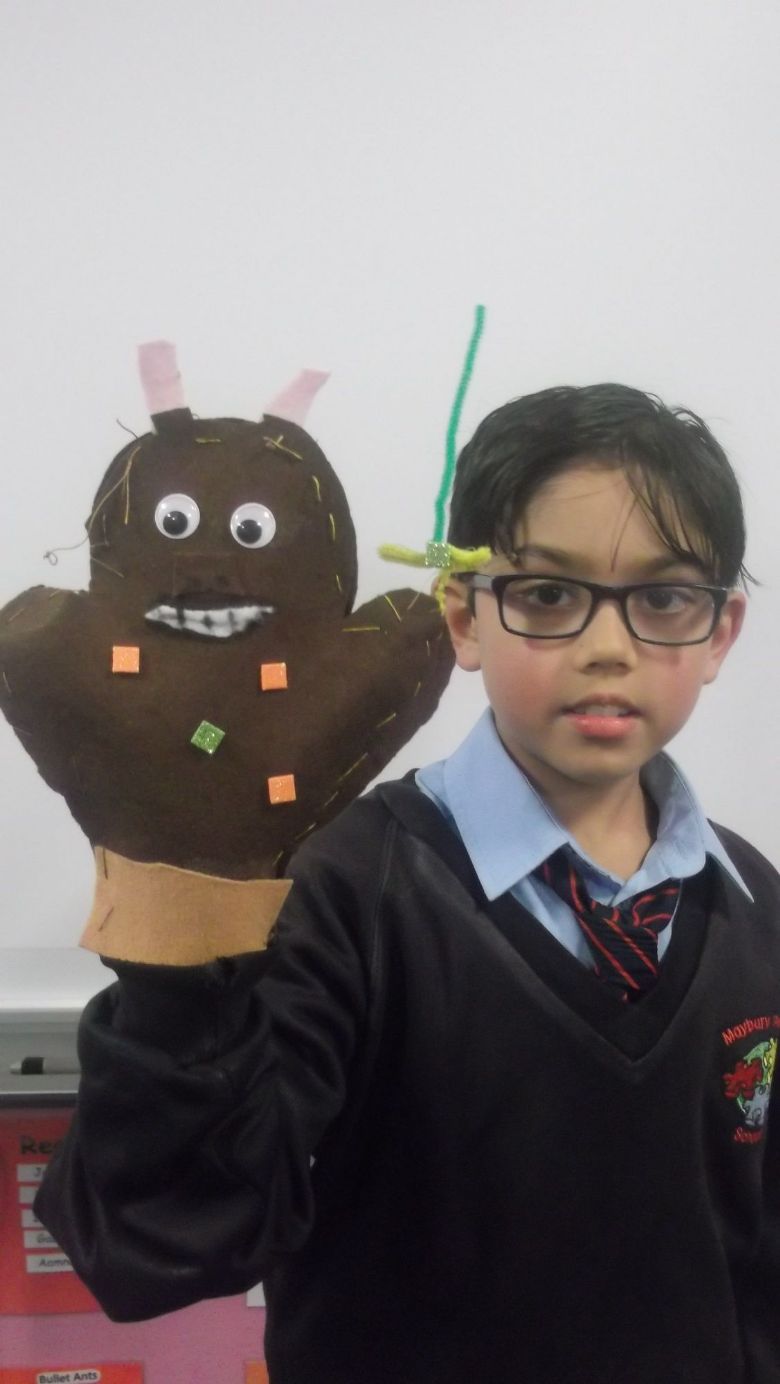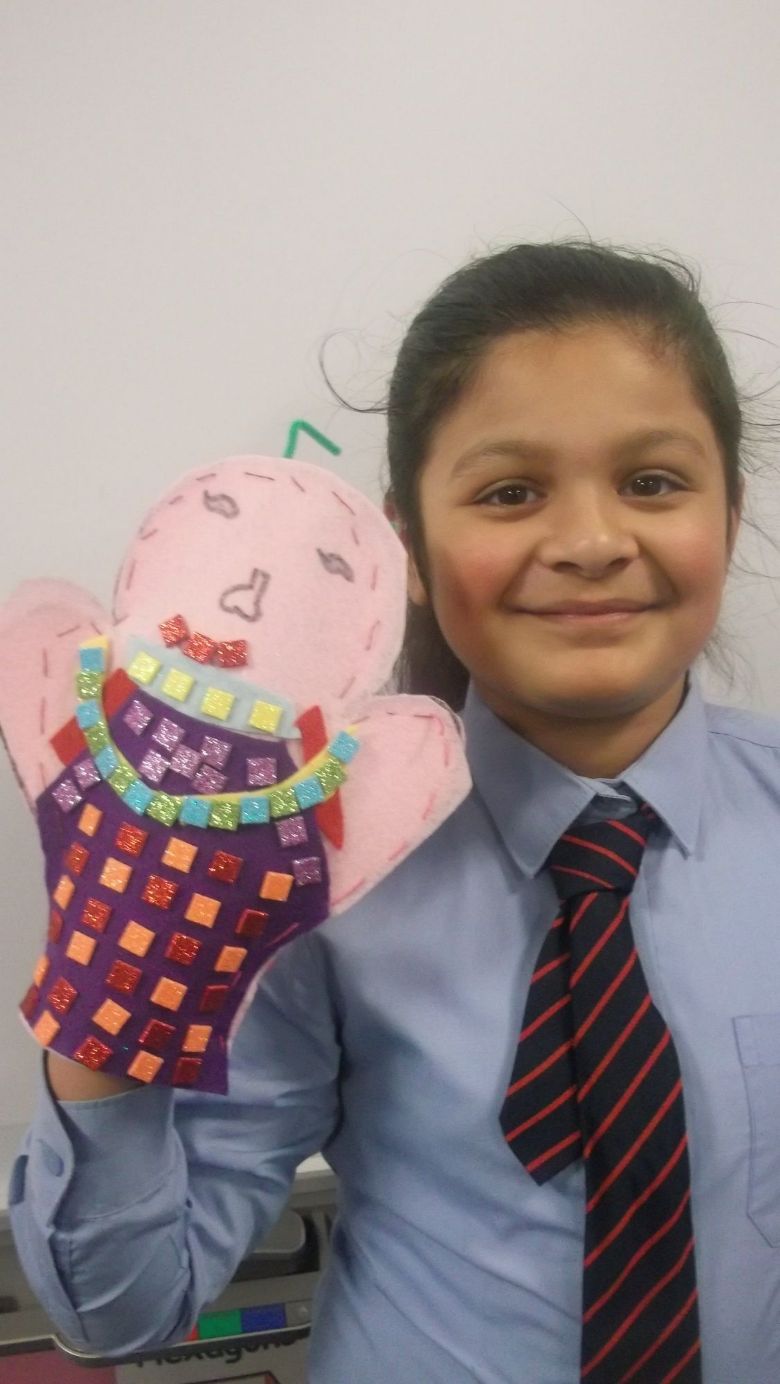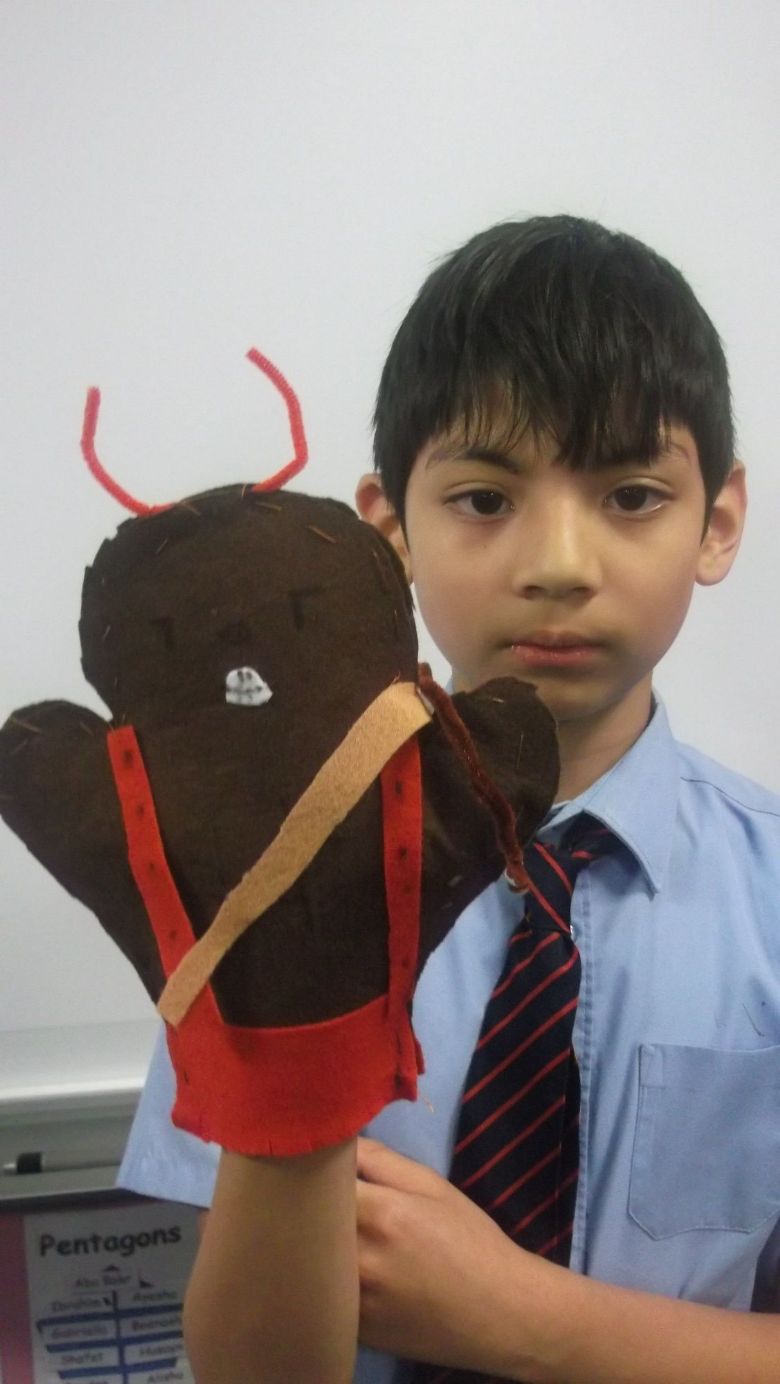 November 2018
In November, Ants class have continued to learn about Ancient Greece. We have completed different Art and DT projects using different materials including making clay Greek pots.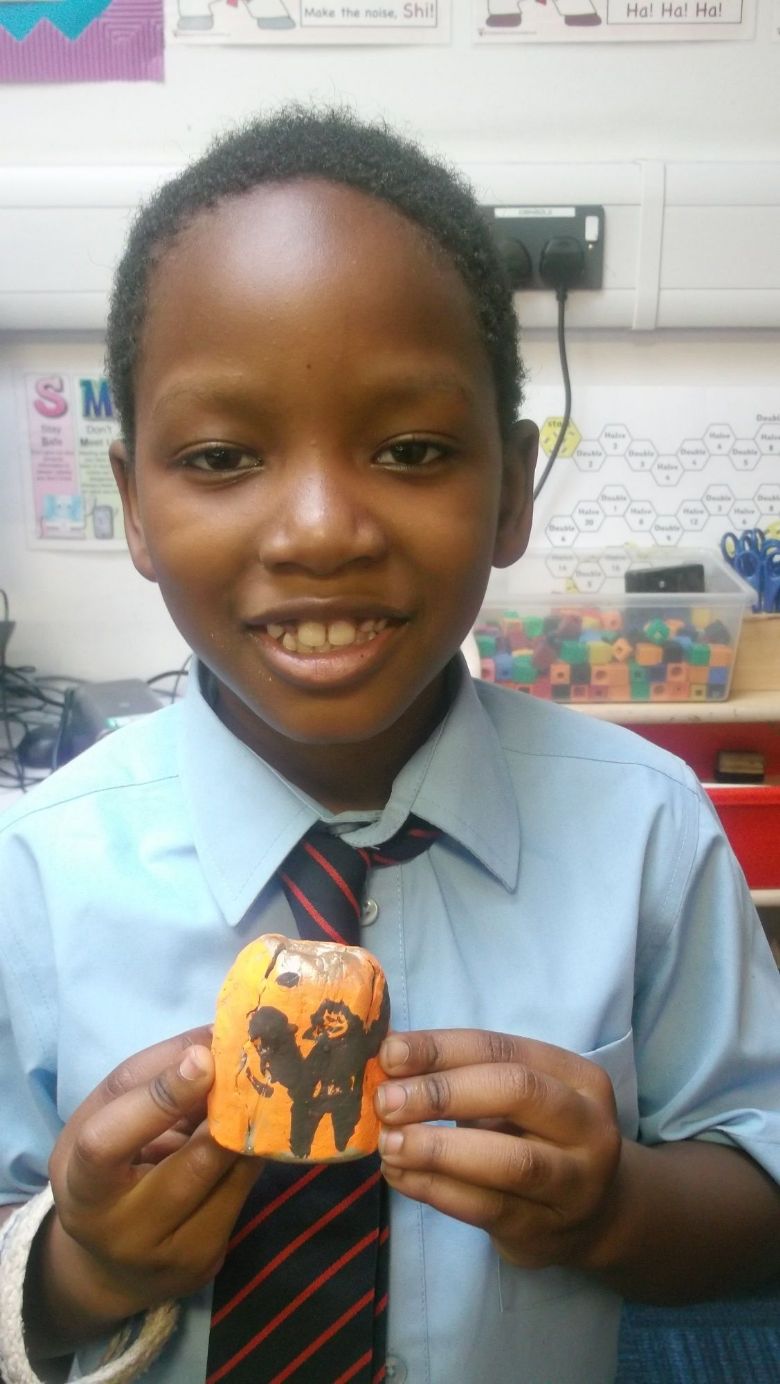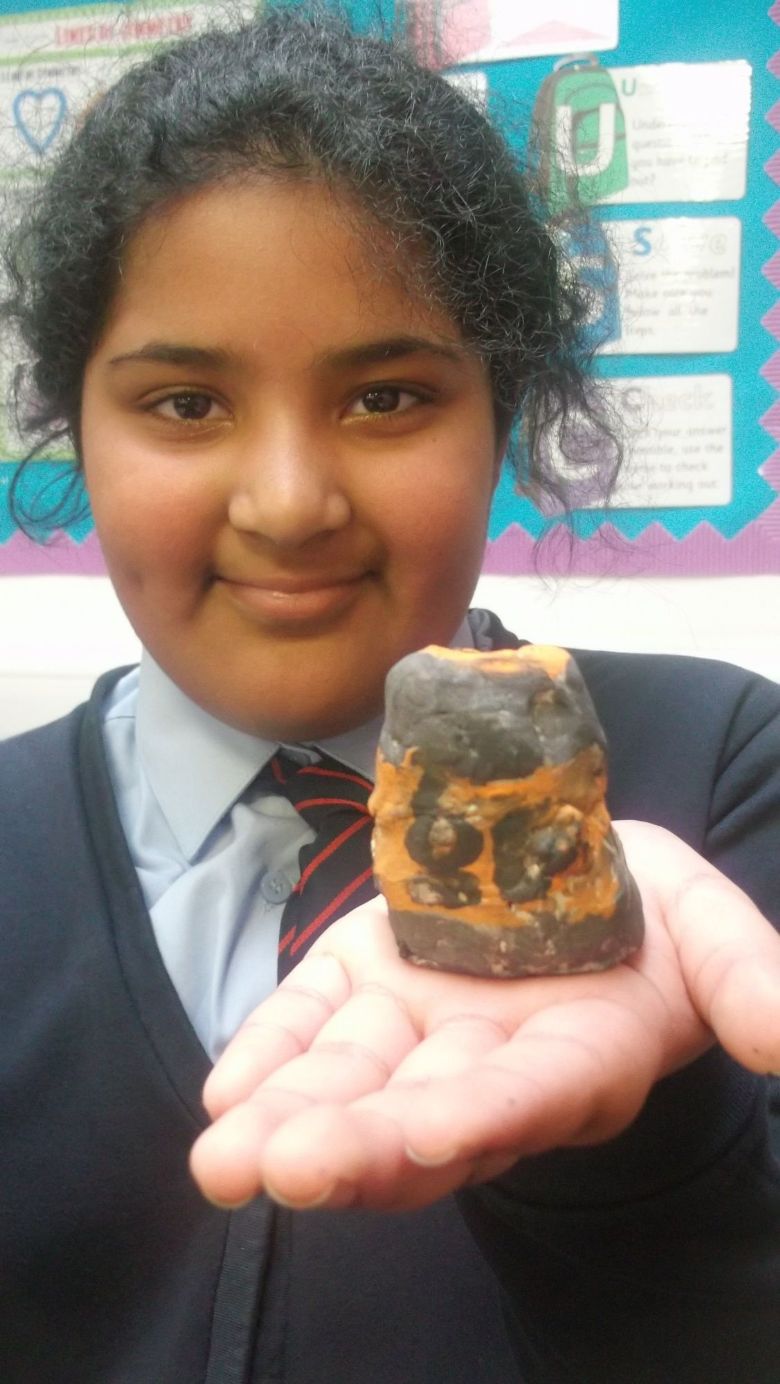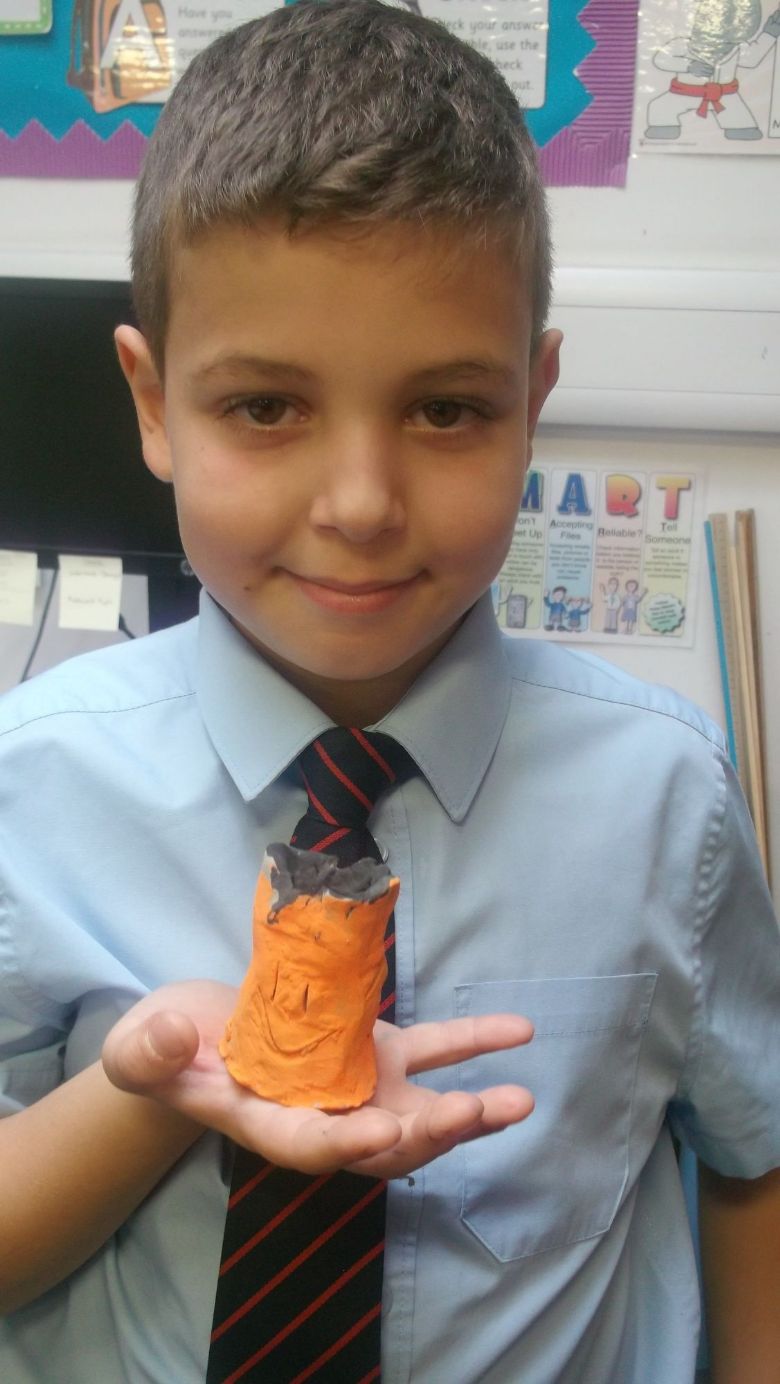 In Science, Ants have been learning about 'States of Matter'. The children learnt about solids, liquids and gases, different changes of state and reversible and irreversible changes.
In one science lesson, the children listened to a poem called 'Chocolate' by Michael Rosen. They had to hold a chocolate button whilst they listened and describe what had happened to it afterwards. It was a bit messy!!!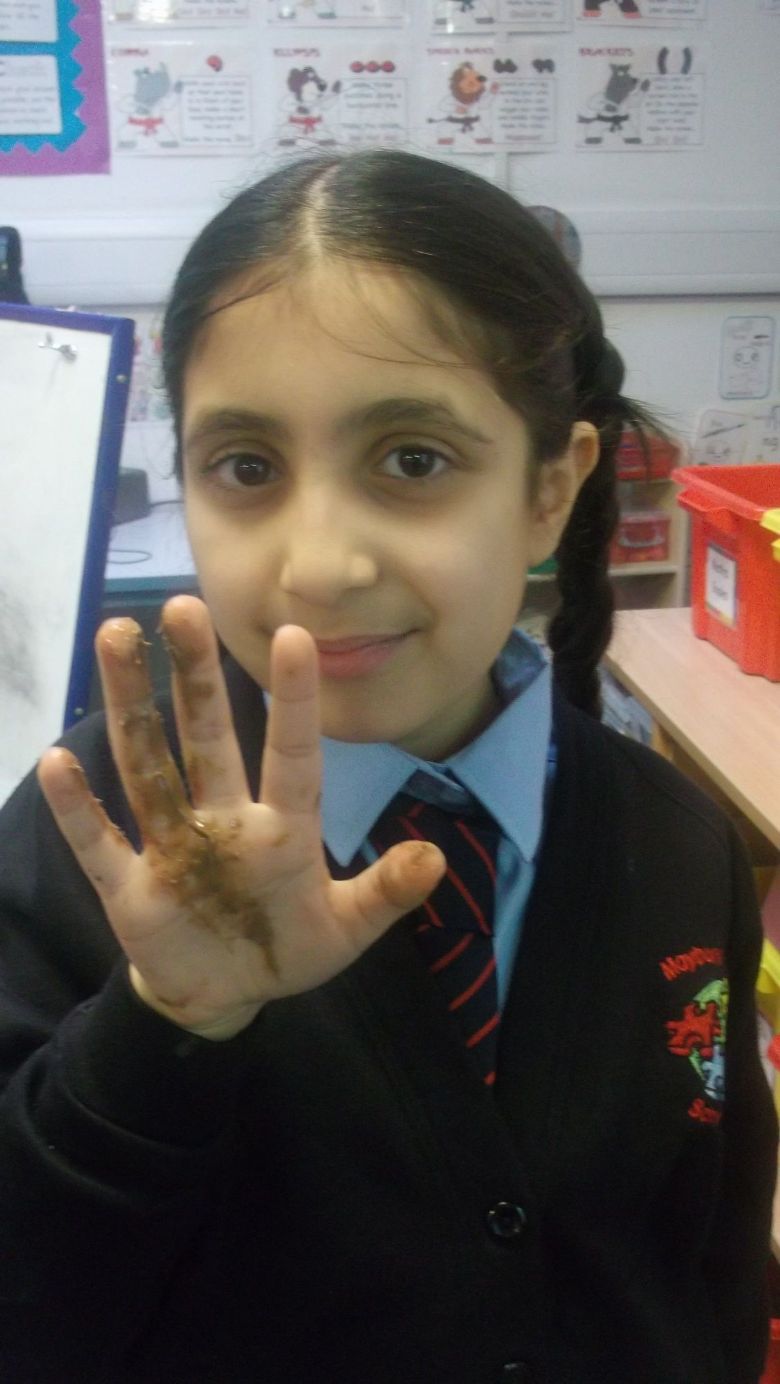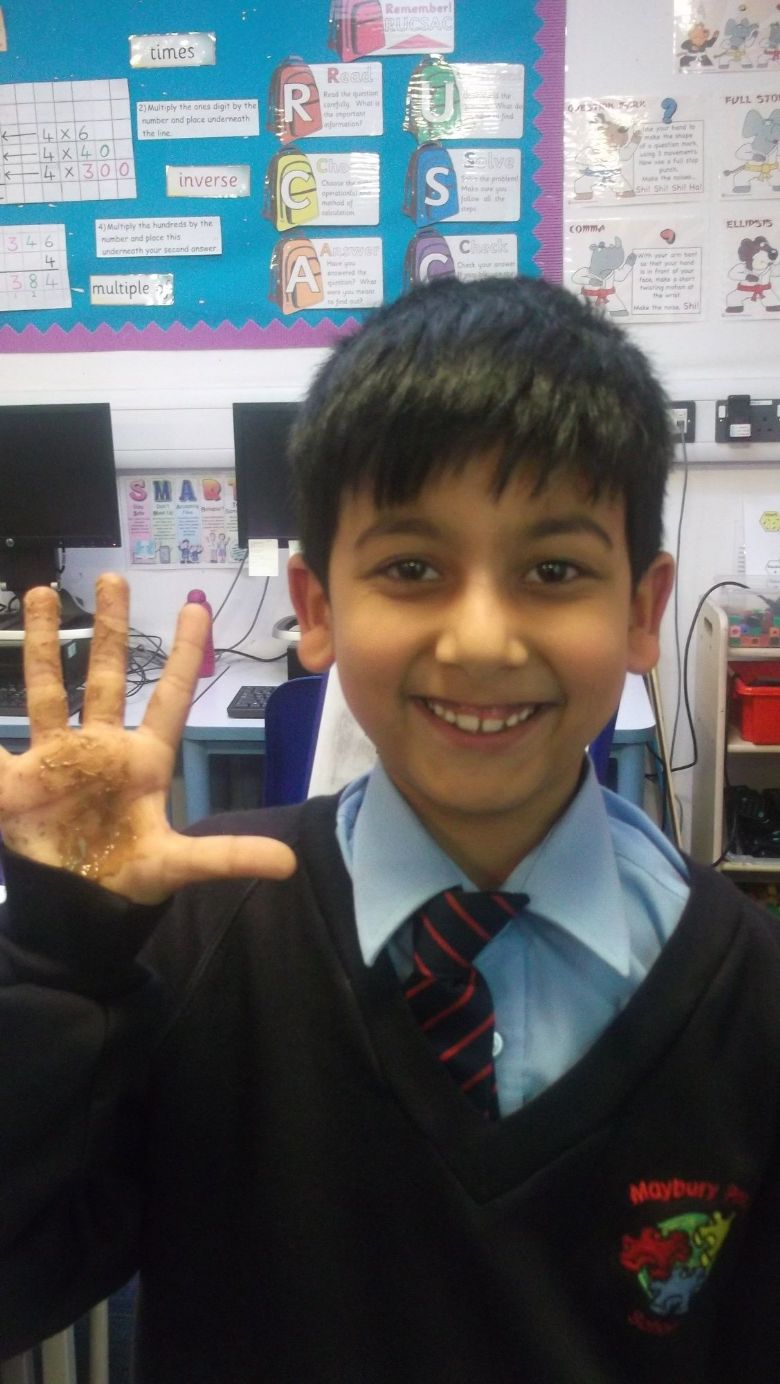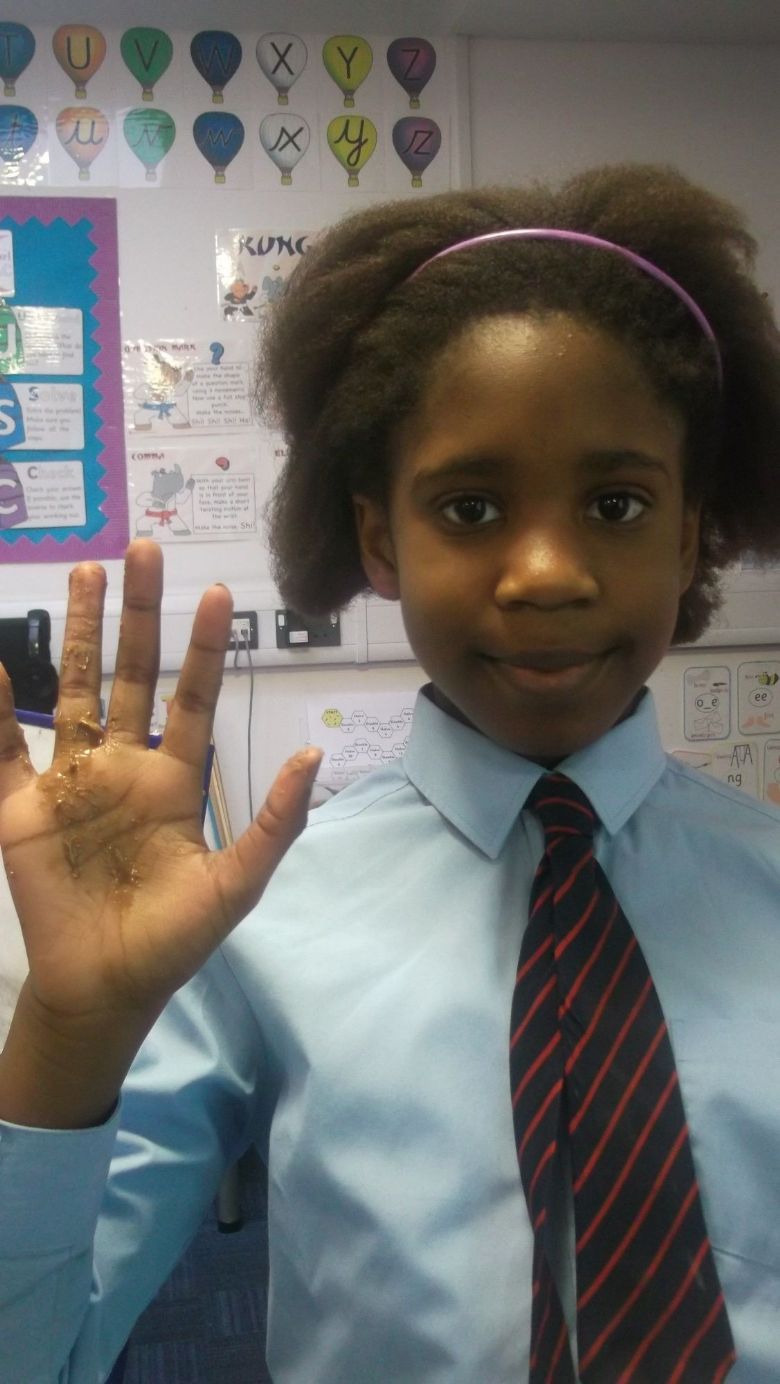 This month, we had a visit from the LifeBus. This year Ants class learnt all about the human body, keeping themselves healthy and how we are all unique.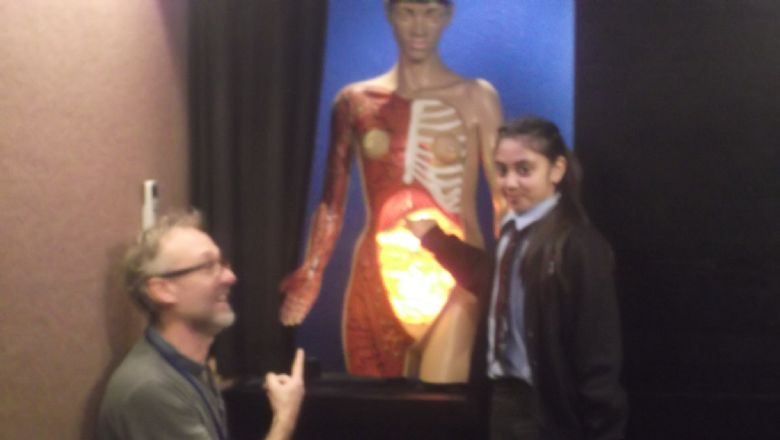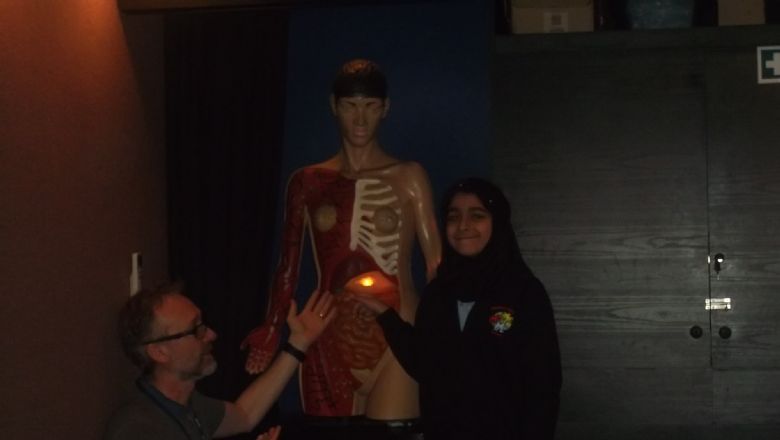 October 2018
This month the children went swimming.
It was a great week and the children all made progress. It is so important that your child is confident in the water and we would encourage you to continue to take them swimming regularly for their safety!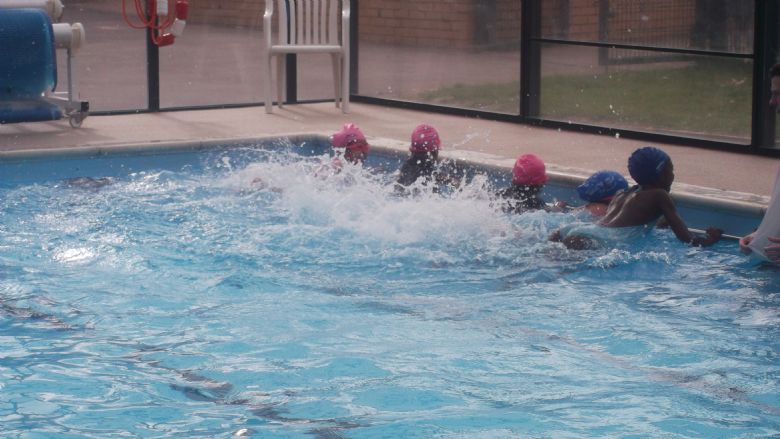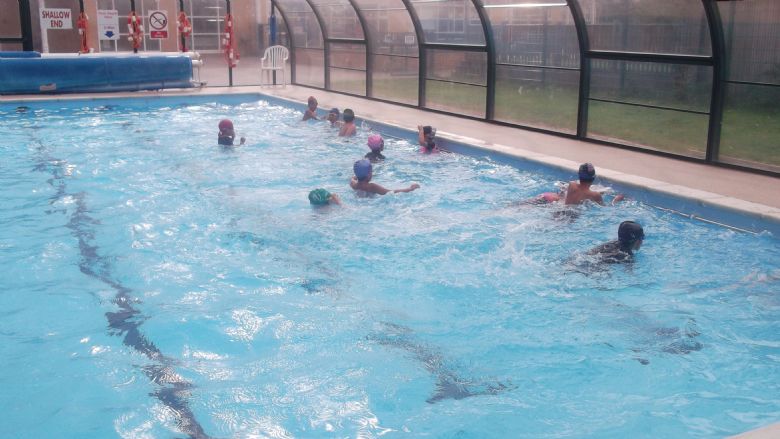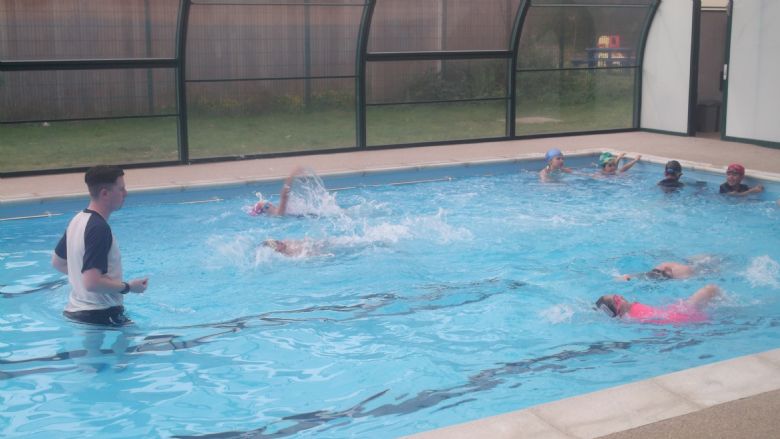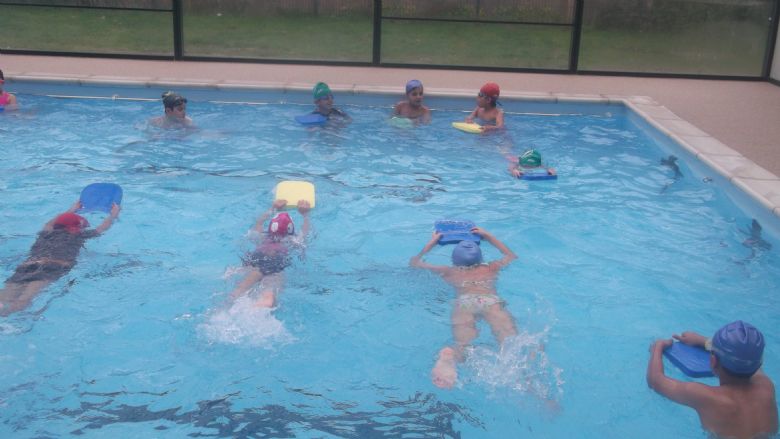 In Maths, we learnt about measuring and how to convert between mm, cm, m and km. Ants were very excited when they came into school one morning to find a giant had arrived on the carpet! The children had to measure his different body parts converting the measurements between m, cm and mm and had to work out the difference between the size of different body parts.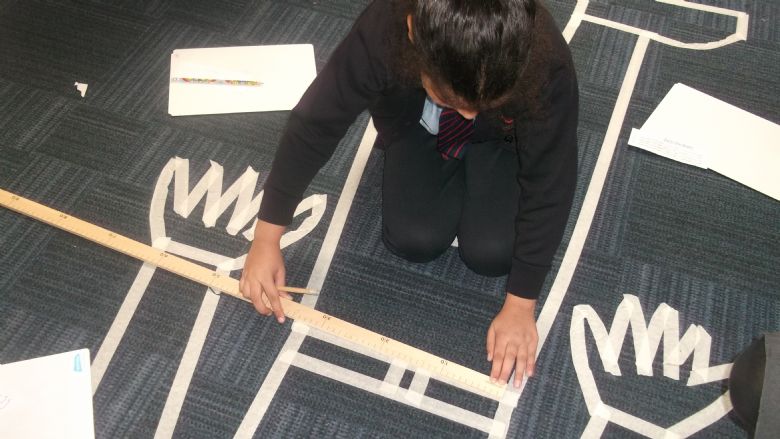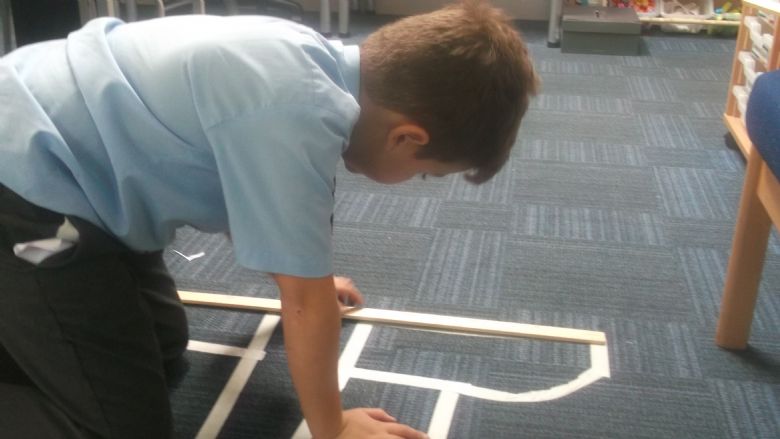 This month we also held an International Week at Maybury. The children of each class learnt about a different country and completed activities based on that country.
Ants Class learnt all about China!
We had a lot fun and completed a lot of activities including:
Using an atlas to locate China on a World Map
Using an atlas to locate Chinese cities and rivers
Using videos and the internet to research famous Chinese landmarks including The Terracotta Army and The Great Wall of China
Writing letters home from China in a postcard style
Drawing Chinese Pavillions
Learning about school life in Beijing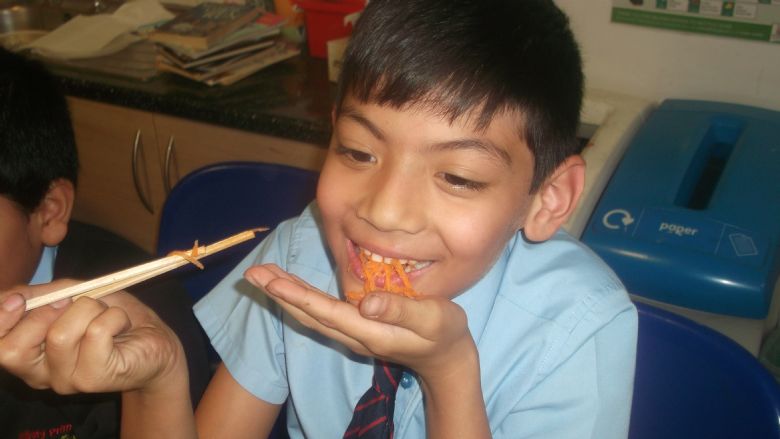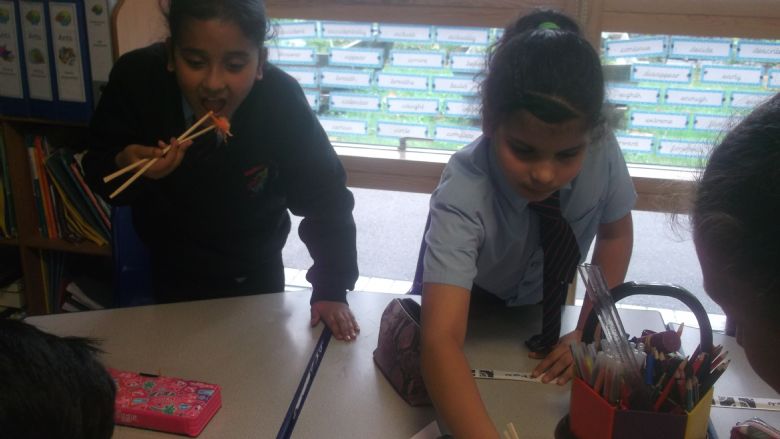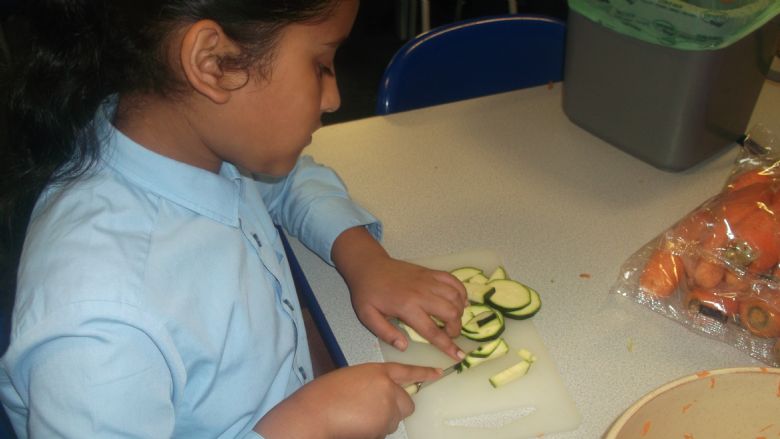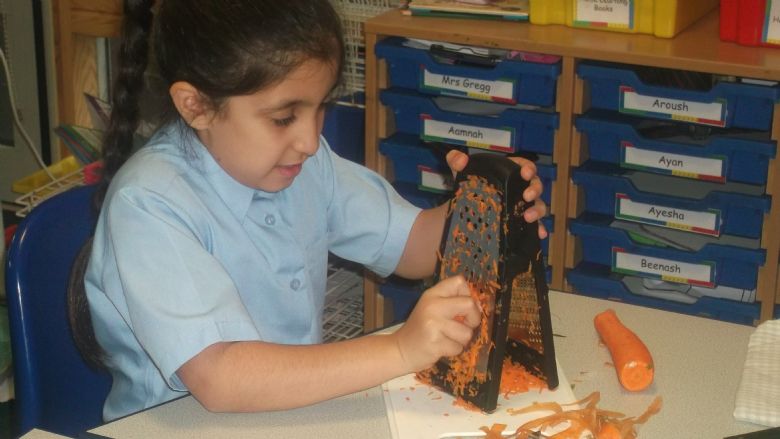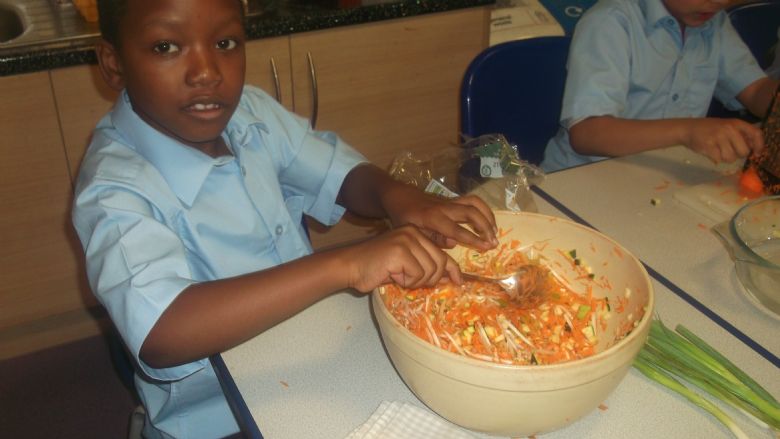 September 2018
It has been a fantastic start to Year 4 for Ants class! The children have been working really hard and have already produced some fantastic learning!
This term in our History sessions, we are learning about Ancient Greece.
We have looked at the significant events that happened in this time period and ordered them on a timeline to learn about chronological order.
We have also completed cross-curricular writing about 'The Trojan Horse' and 'The Battle of Marathon'.
As well as this, we have completed some Art activities and even got the chance to become archaeologists!