Angelfish
Welcome to Angelfish (Year 4)
If you are using a laptop, desktop computer or iPad you will find the Angelfish Home Learning page to the right of this message. If you are using a mobile phone you may need to scroll to the bottom of this page to find the link to the Home Learning page.
Miss Frew

Class Teacher

Mrs Bales

Teaching Assistant

Miss Pettengell

HLTA
(Thursday afternoons)
Spring 1 Timetable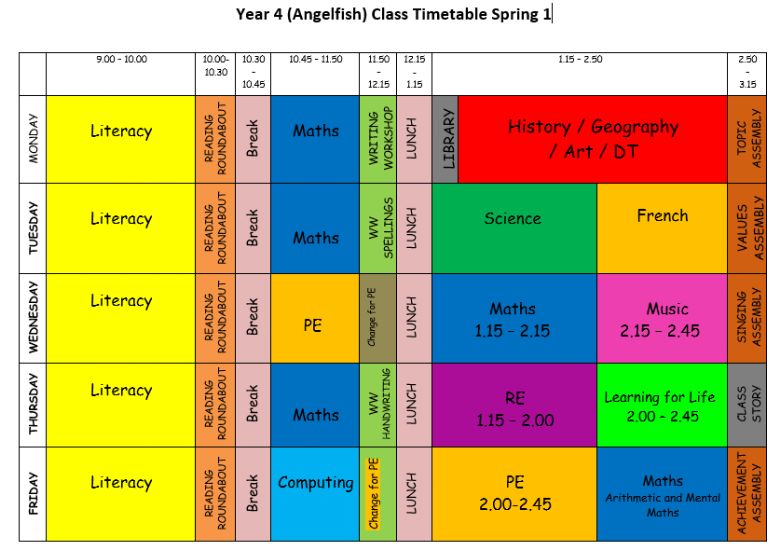 Angelfish class have PE on Wednesday and Friday in Spring 1. Our PE sessions on Wednesday will be inside and on Friday will be outside.
Please ensure that your child has correct school PE kit for these days.
January 2020
At the start of this month, Angelfish class visited North West Surrey Synagogue as part of their RE learning on the Jewish faith. The children had a fantastic time and behaved exceptionally well. They learnt about important artefacts for the Jewish faith and even got to handle some of them themselves. The children had the chance to try and blow a 'shofar'. It was very difficult but some of us managed to make a sound out of it.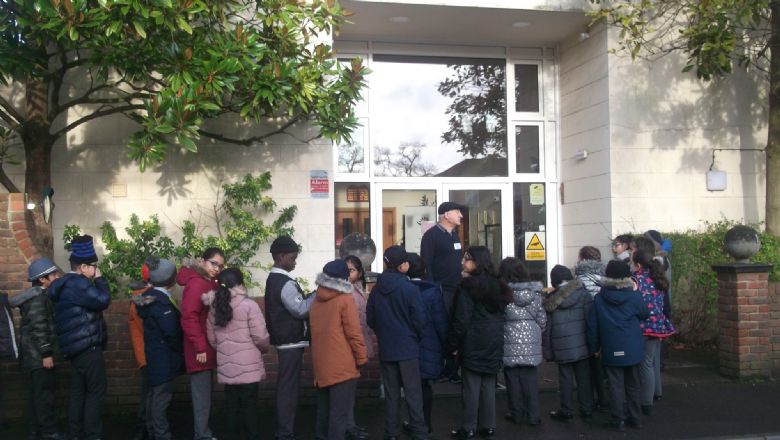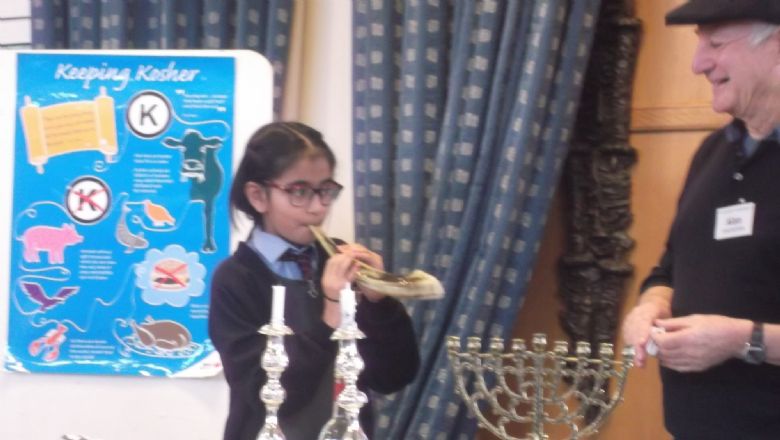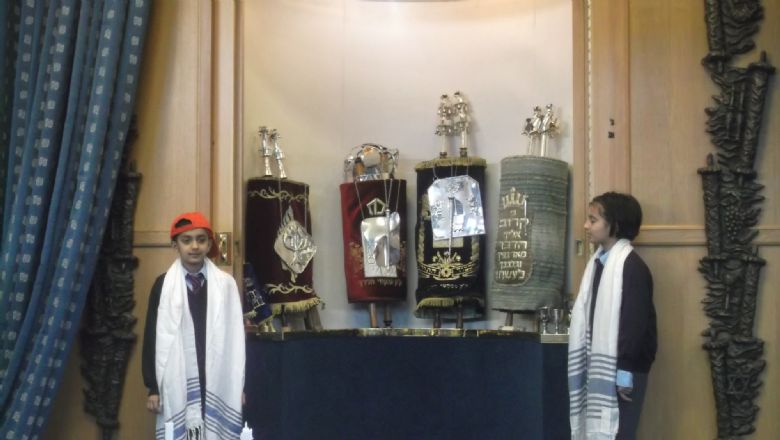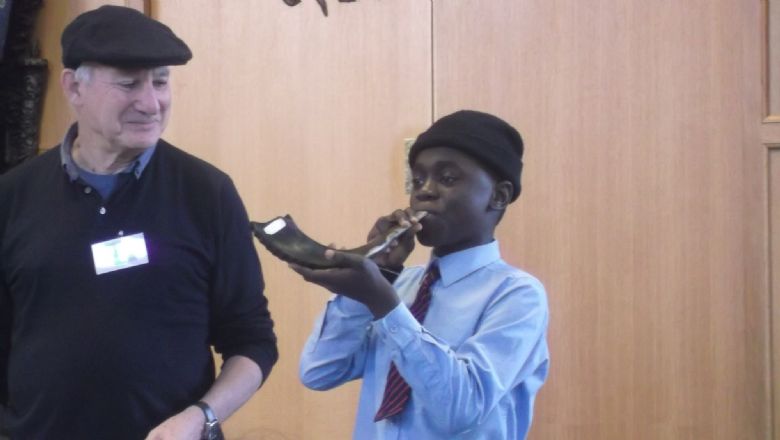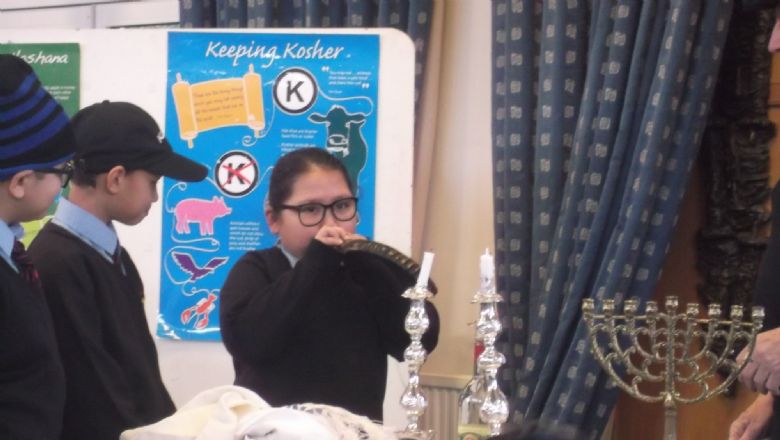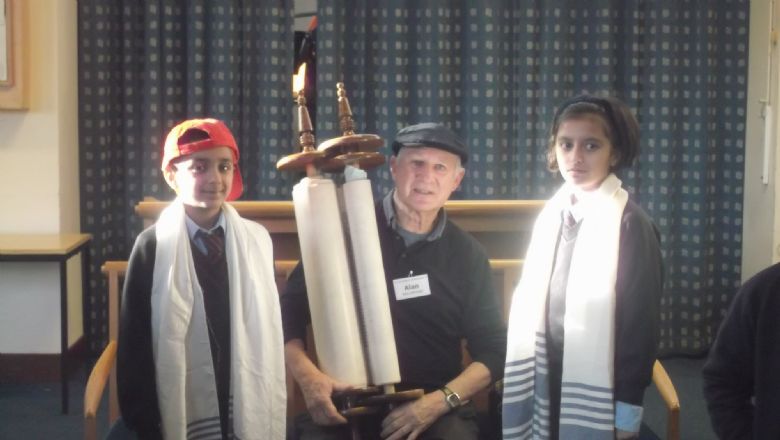 This term, Angelfish class started a new topic called 'Shake it Off' where they will be learning all about natural disasters including volcano eruptions, earthquakes and tornadoes. The children started their learning by finding out about what was 'under their feet' and the different layers of the Earth.
Some of the children in the class made plasticine Earth models which they then cut in half to see a cross section of the Earth. They found out it was made of 4 main layers (inner core, outer core, mantle and crust).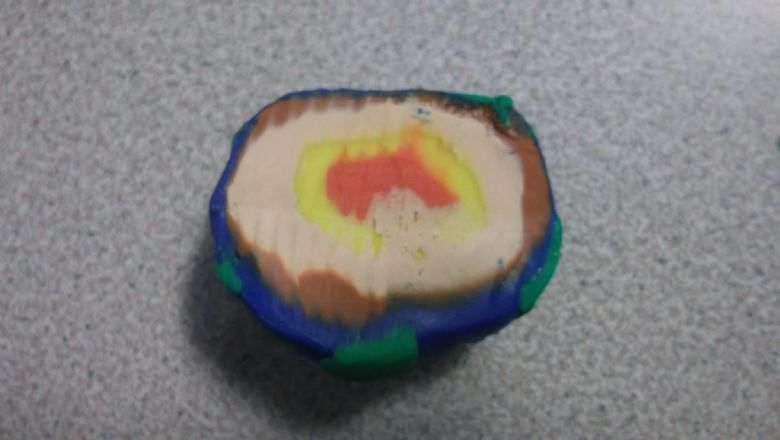 In Science, the children have been learning all about 'Sound'. They have learnt that sounds are vibrations that can travel through different materials.
The children saw this in action when a drum with rice placed on the top was hit with a beater. When a drum is hit, the air particles next to the drum skin vibrate and collide with other particles, and this vibration is then transmitted through the air. We also saw this happening in water with a tuning fork.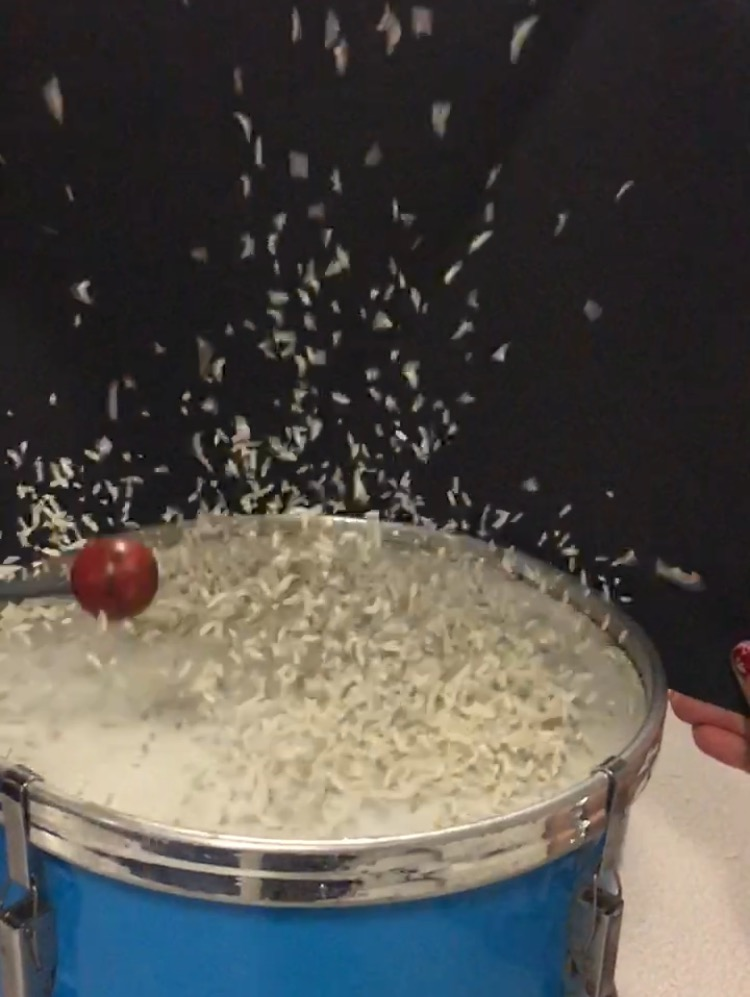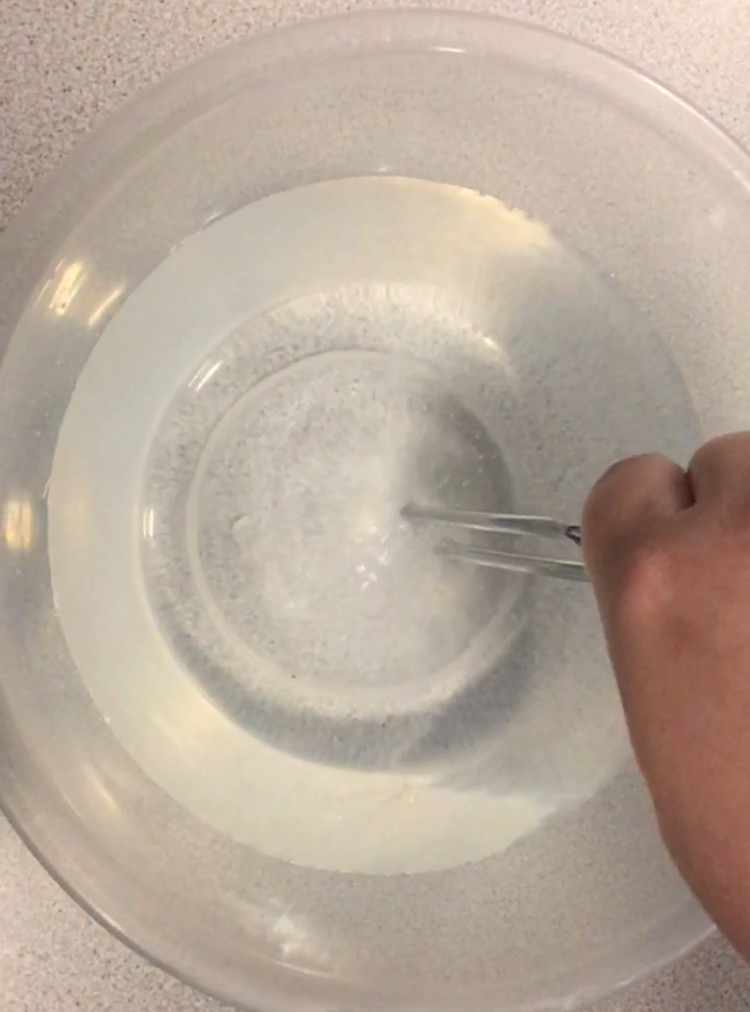 December 2019
December was a very busy month for Angelfish class! The children worked very hard to learn all the songs and actions for 'Maybury's Greatest Christmas Show'. The children did a fantastic job and I am sure that all of you who came to watch would agree it was the a great performance. Well done children!
Angelfish class have continued to learn about Ancient Greece. We have completed different Art and DT projects using different materials including making clay Greek pots.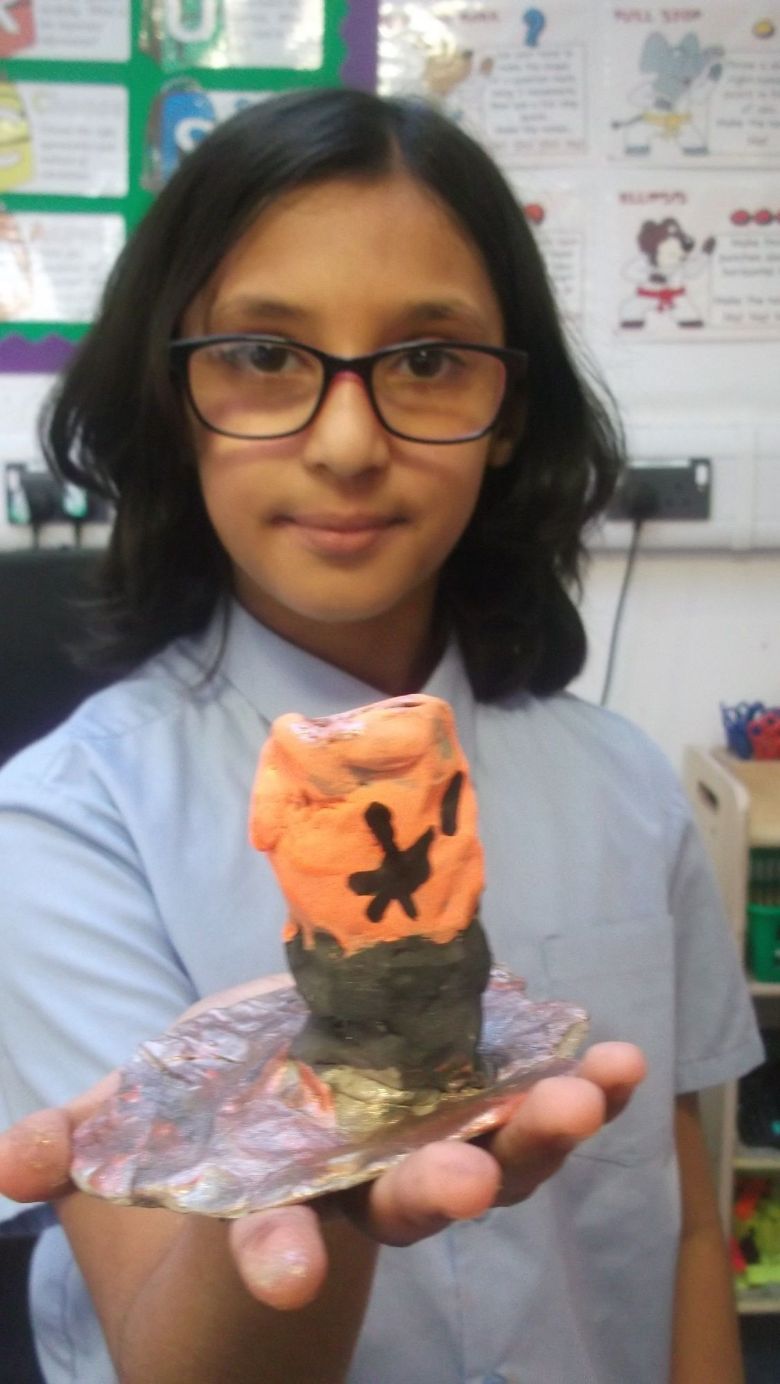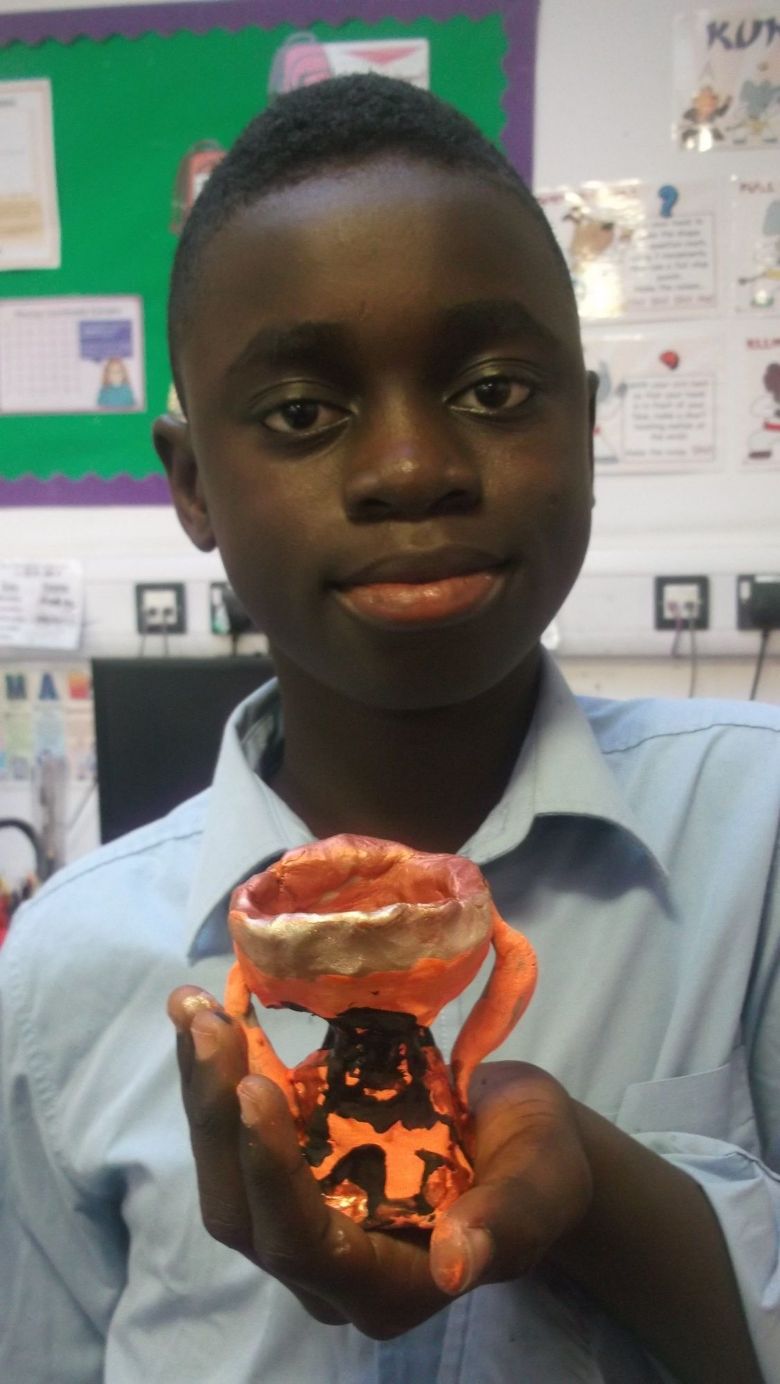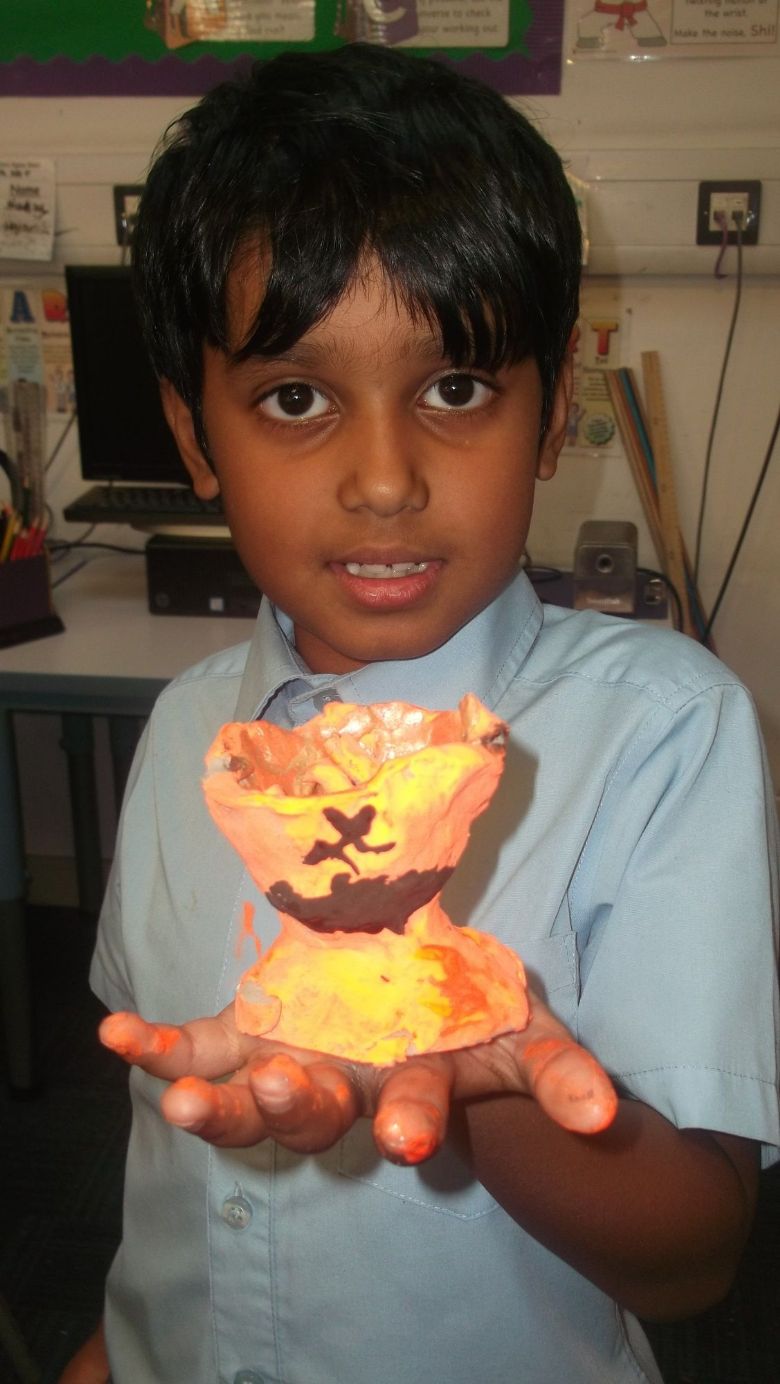 Towards the end of the term, Angelfish took a trip to Christchurch in Woking town centre. The children spent time looking at different areas within the church at Christmas; the nativity, the advent ring and the Christmas tree. The children then answered questions about these areas of the church in a quiz.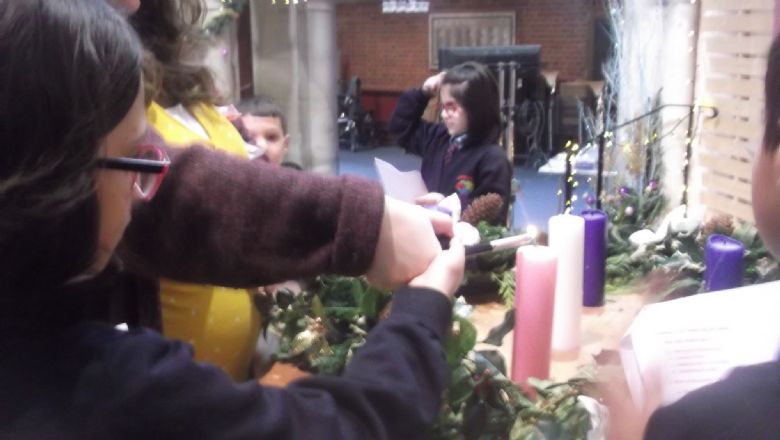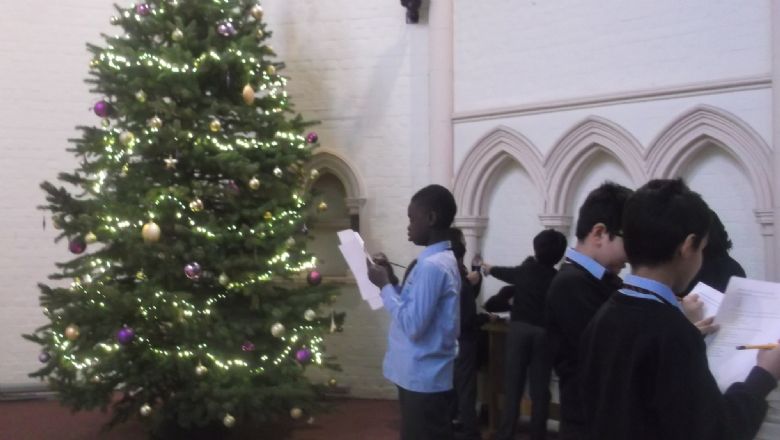 Angelfish also won the attendance award this term and were rewarded with a magic show as their prize. Well Done Angelfish!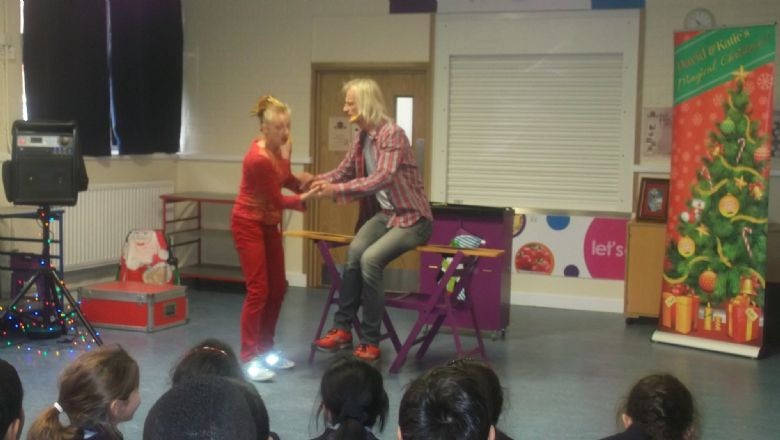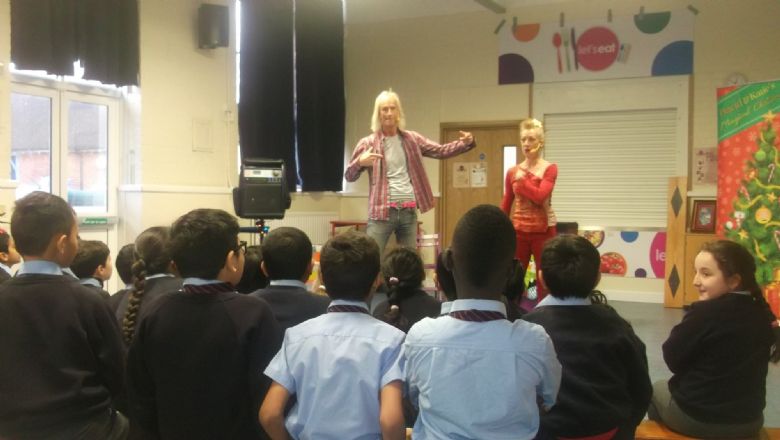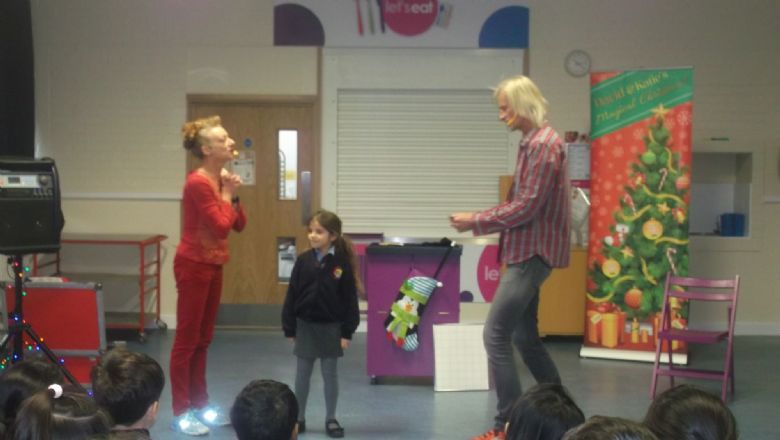 November 2019
Angelfish have been very busy this month making marble runs out of cardboard tubes for their DT project. Firstly, the children evaluated an existing product by building marble runs and testing how long it took the marble to complete the course. The children spent a lesson planning their marble runs on paper; thinking carefully about the materials they would need, how they would piece together, the angle of the bridges and the colour. The children had great fun making the marble runs and testing out each others! They turned out great and I am very proud of and impressed with what they created.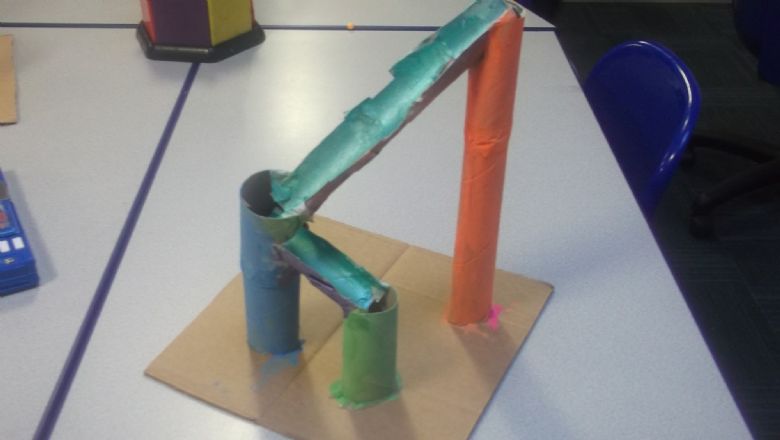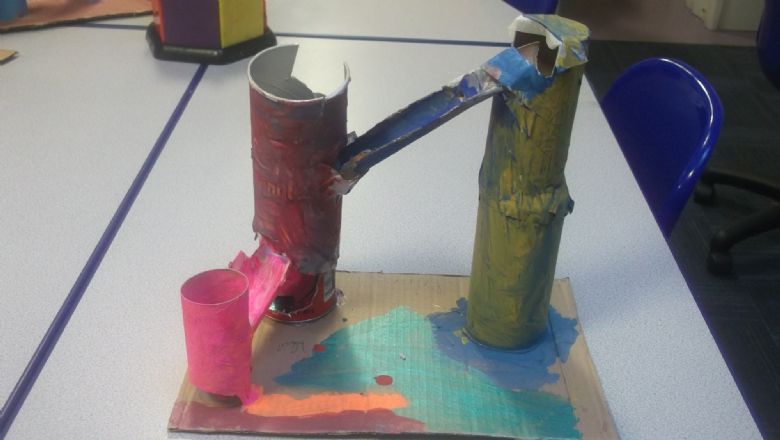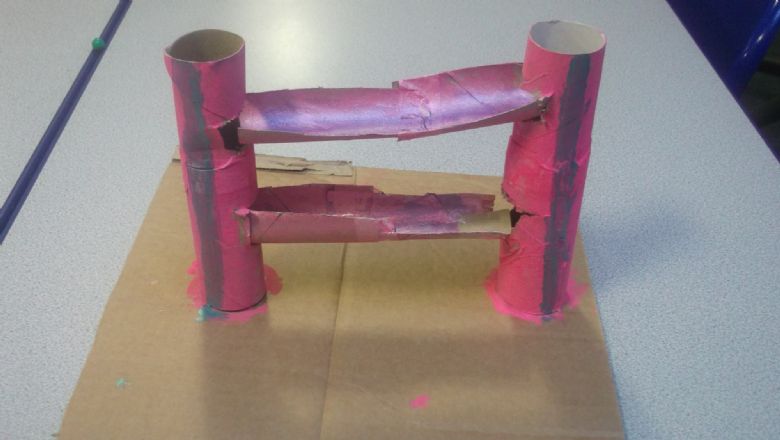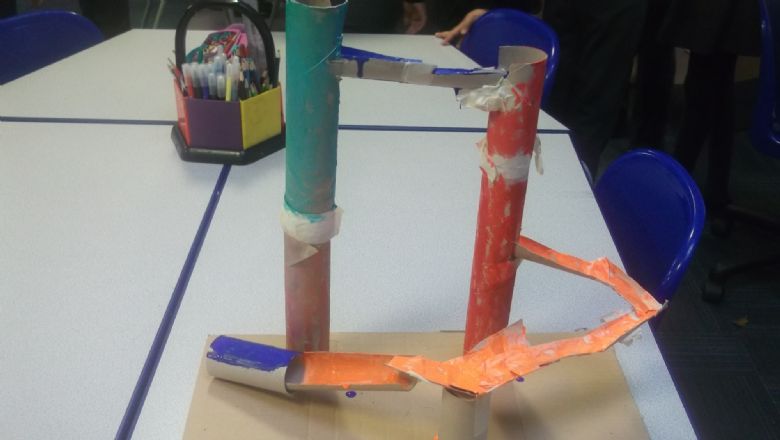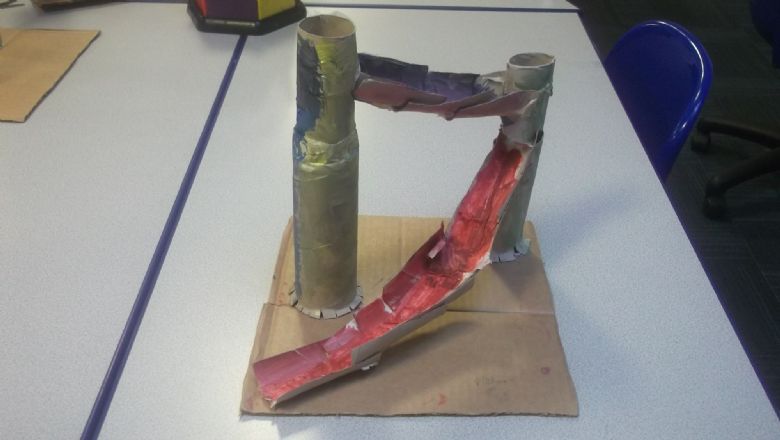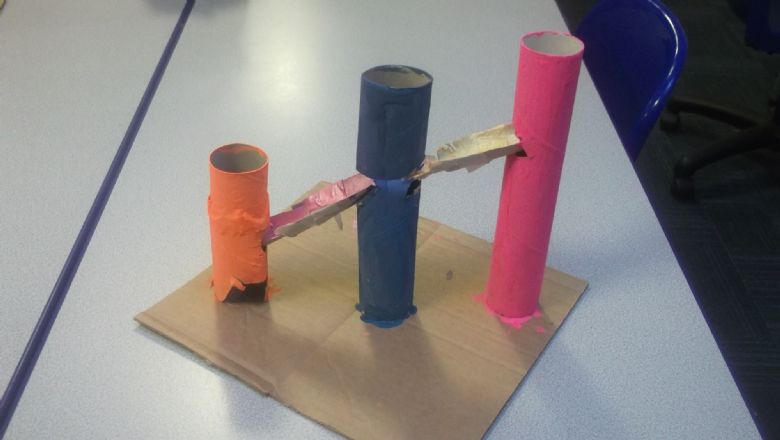 In Science, Angelfish have been learning about 'States of Matter'. The children learnt about solids, liquids and gases, different changes of state and reversible and irreversible changes.
In one science lesson, the children listened to a poem called 'Chocolate' by Michael Rosen. They had to hold a chocolate button whilst they listened and describe what had happened to it afterwards. It was a bit messy!!!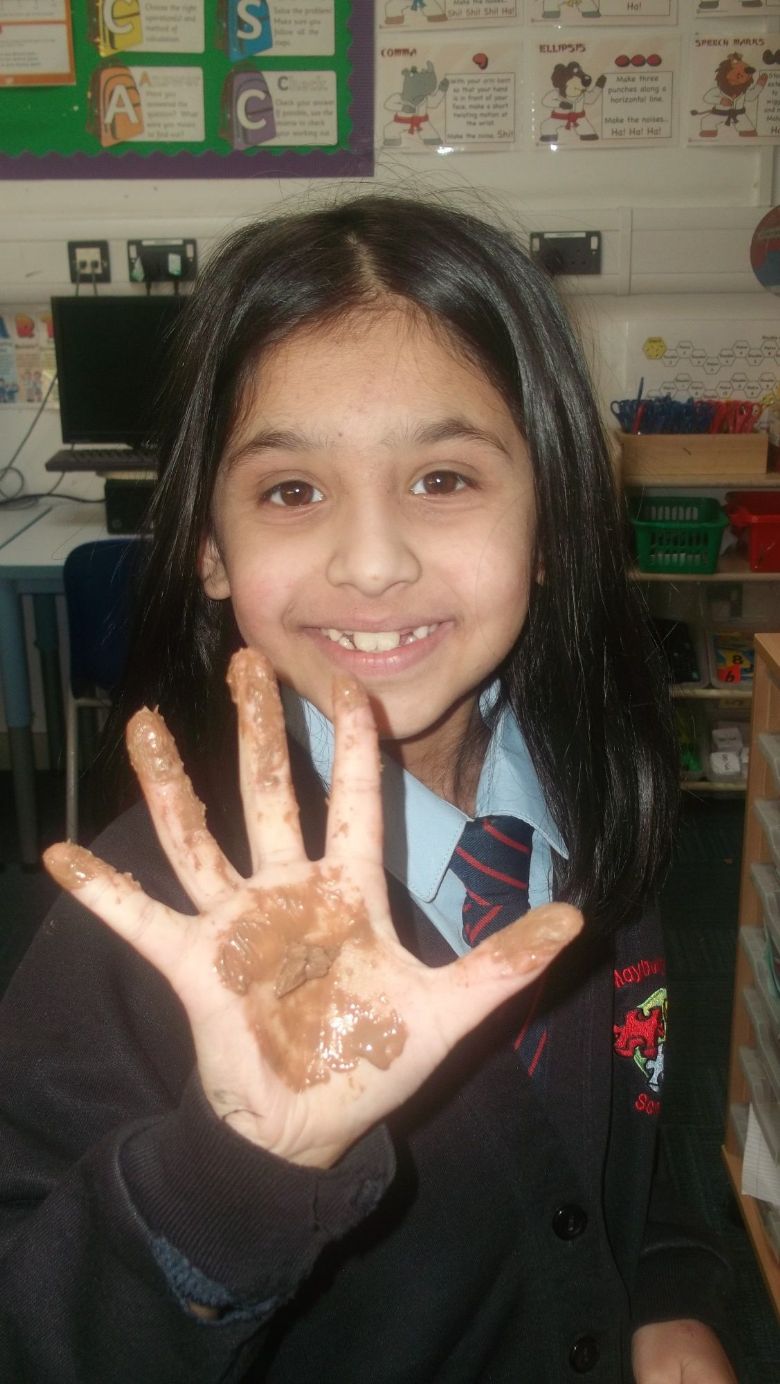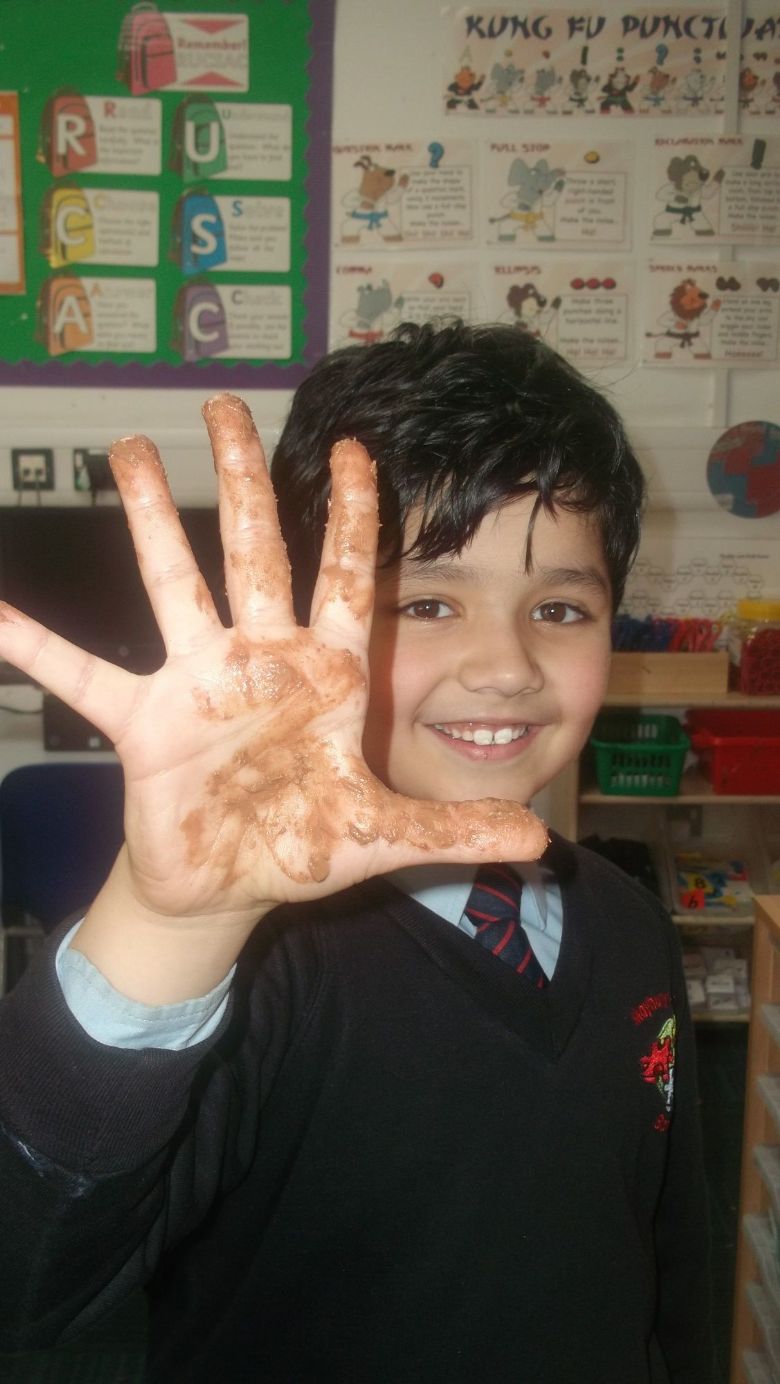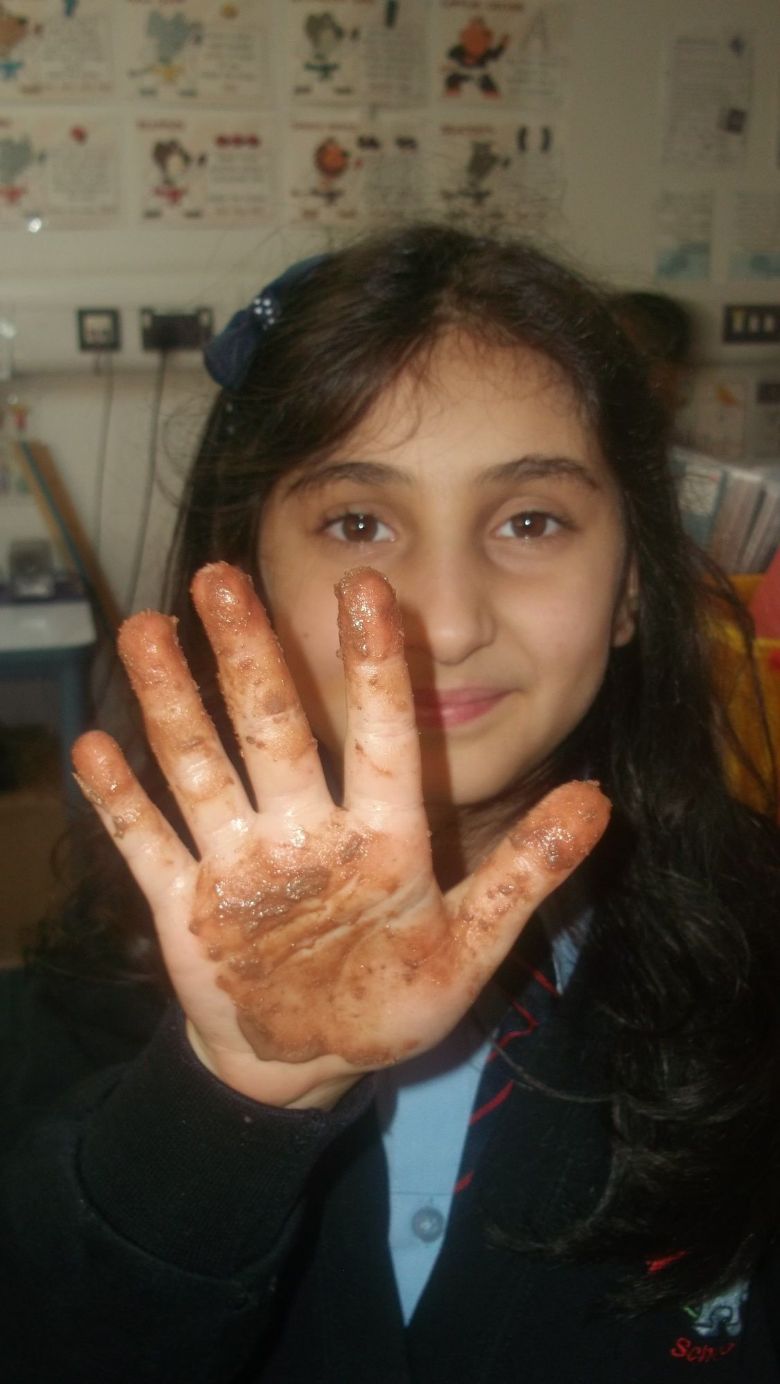 This month, we also had a visit from the LifeBus. Angelfish class learnt all about the human body, keeping themselves healthy and how we are all unique.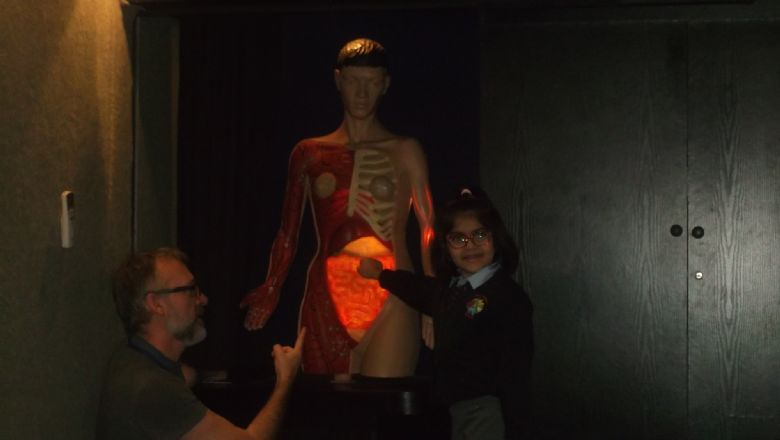 October 2019
Angelfish class have continued to enjoy learning about the Ancient Greeks. Many of the children have been spending time at home learning facts and they have enjoyed sharing with the class what they have found out. The children have read some Ancient Greek Myths including 'Perseus and Medusa' which they enjoyed thoroughly! The children worked collaboratively to create collages of Medusa using tissue paper. It took a long time to do and the children showed great perseverance to get it done. They look great displayed in our cloakroom in Angelfish class!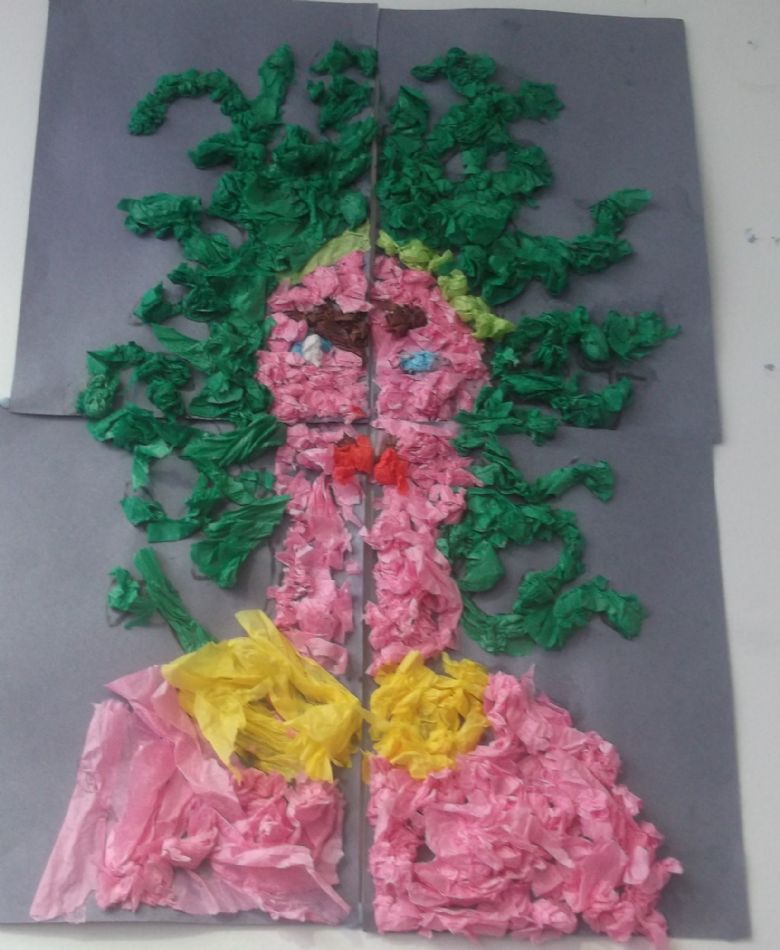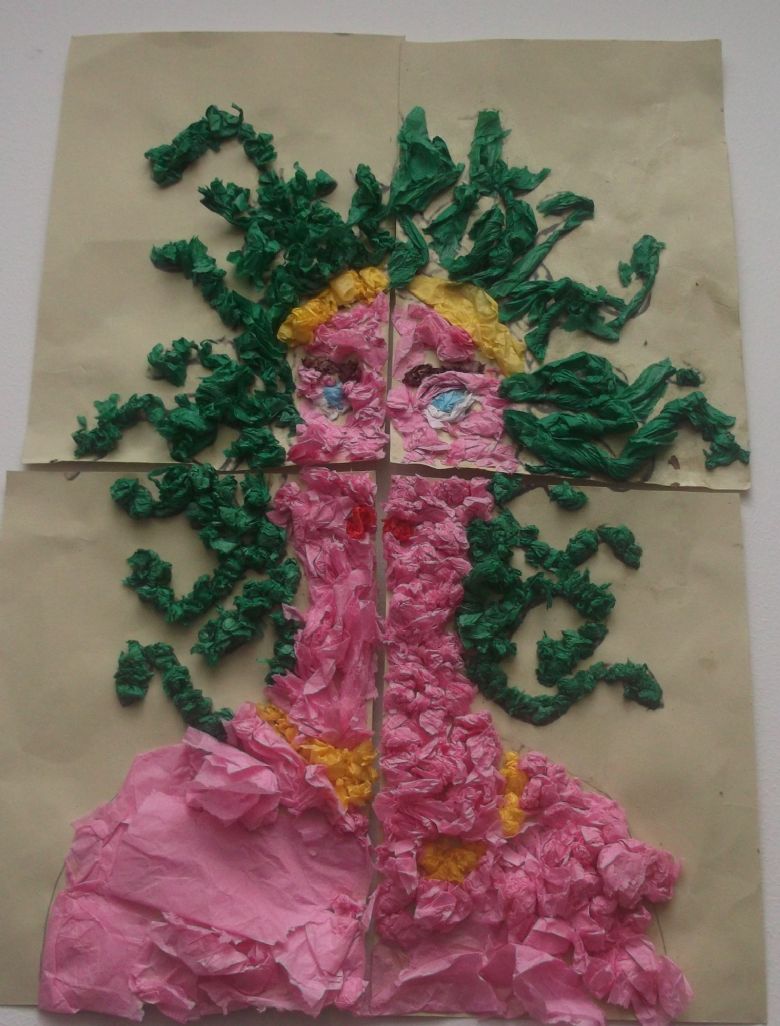 This month we also held an International Week at Maybury. The children of each class learnt about a different country and completed activities based on that country.
Angelfish Class learnt all about China!
We had a lot fun and completed a lot of activities including:
Using Atlases to locate China on a World Map
Using Atlases to locate Chinese cities and rivers
Using videos and the internet to research famous Chinese landmarks including The Terracotta Army and The Great Wall of China
Writing letters home from a visit to China
Drawing Chinese Pavilions
Learning about school life in Beijing
Using Chinese Numbers for simple Maths problems
Cooking Spring Rolls
Using Chopsticks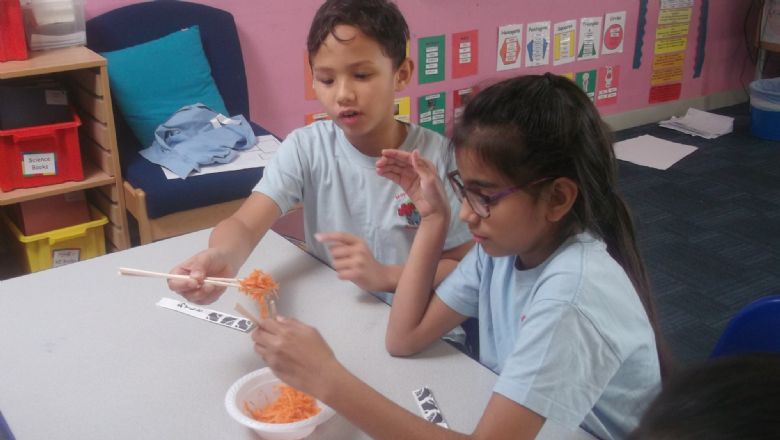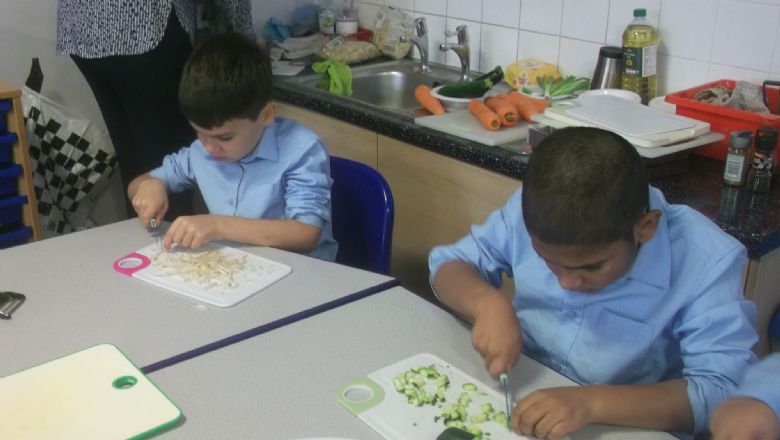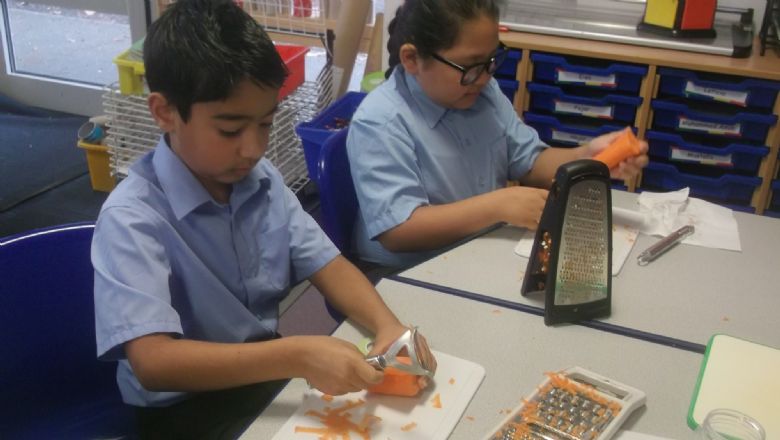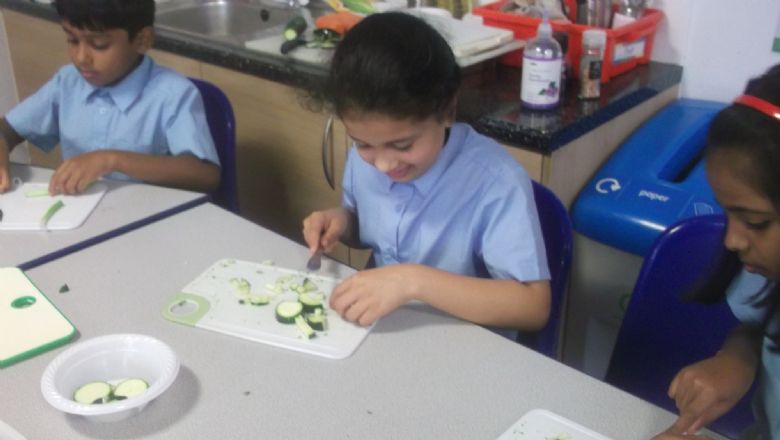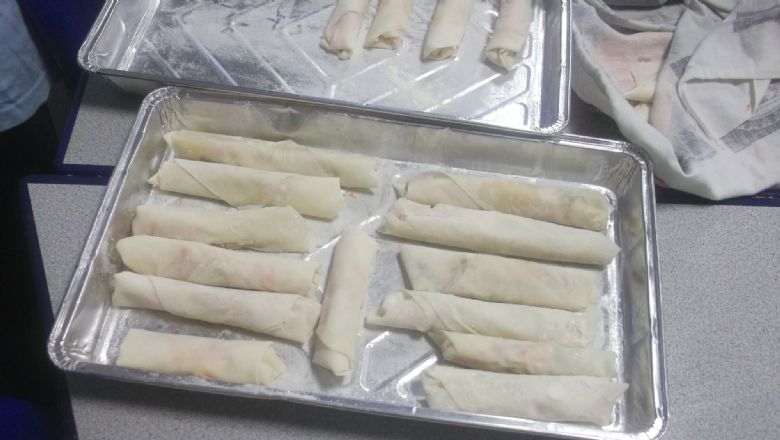 September 2019
The children in Angelfish class have transitioned well from Year 3 to Year 4. They are adapting well to the faster pace and expectation of Year 4 learning. The children spent their first few days in Year 4 learning about their new class name; Angelfish and created some fantastic fact files and artwork about this sea creature.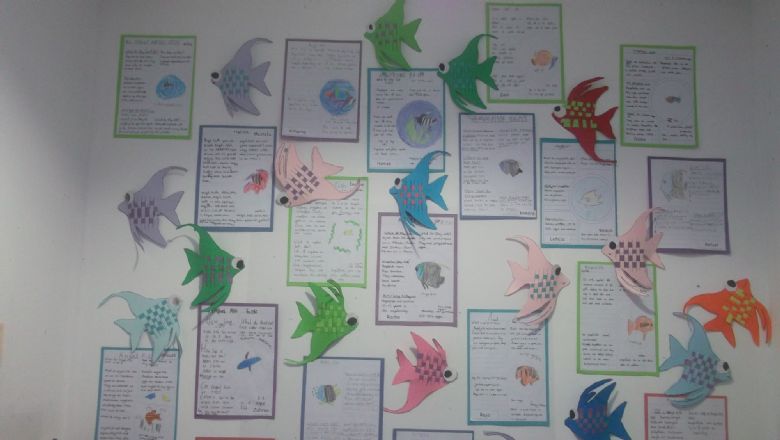 The children have started learning about the ancient Greeks in our History topic (Meet the Greeks) and enjoyed becoming archaeologists. They had to carefully use their paintbrushes to uncover the artefacts and decide what they thought they were. the hcildren have also completed art where they craeted their own Greek inspired vases and plates.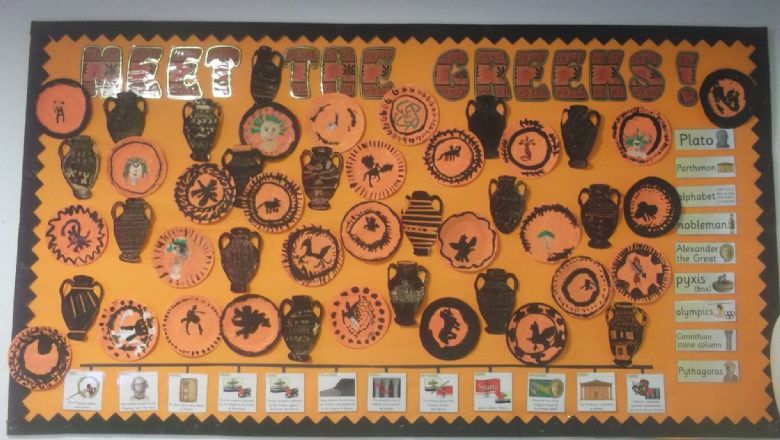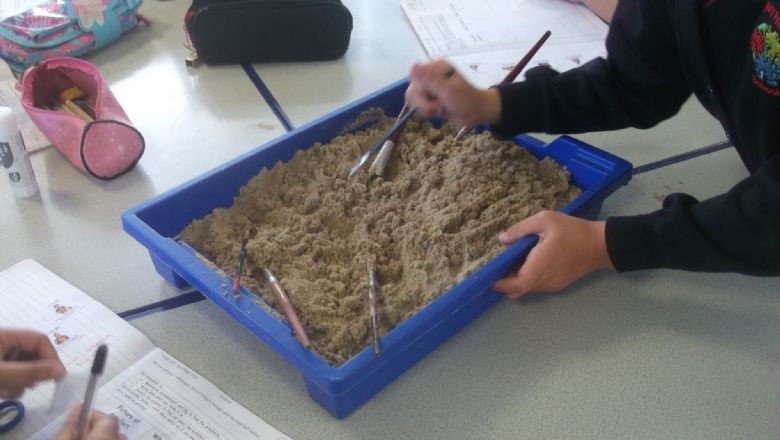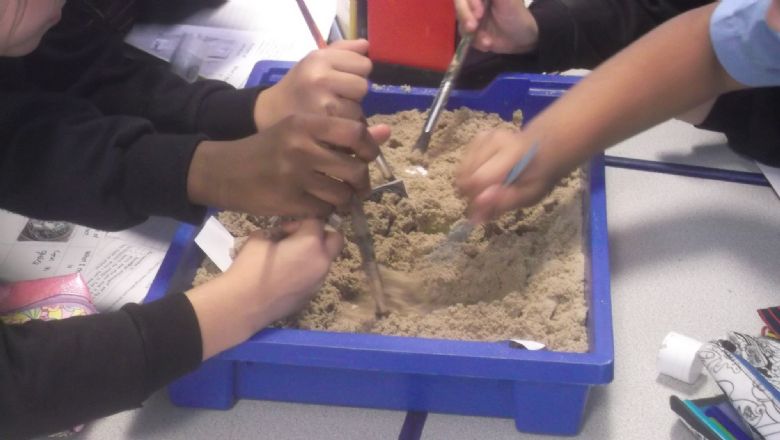 In Science, the children have started their Animals Including Humans topic by labelling the different parts and learning about the functions of the parts of the digestive system.