Bumble Bees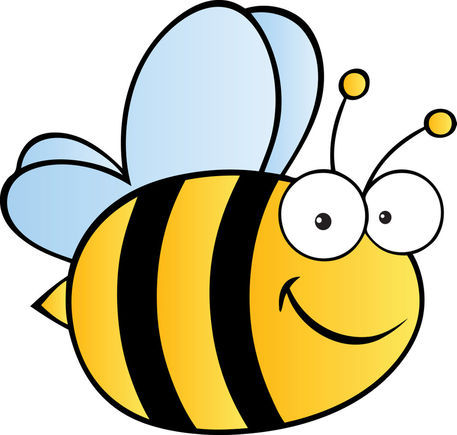 Welcome to Bumble Bees' class page!
We are a kind and happy class who welcome you into our classroom to share our lovely learning.
These are the people who help us learn in Bumble Bees'
Mrs Gale
Nursery Class Teacher
Mrs Qureshi
Early Years Practitioner (AM)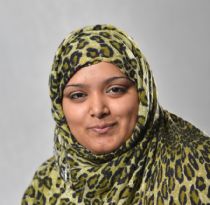 Mrs Chaudhry
Early Years Practitioner (PM)
Miss Nabbi
Early Years Teaching Assistant
February 2019
It has been a very busy month and we have been learning lots of new things. We have been getting much better at using our Nursery environment and helping to keep it tidy. The children have enjoyed being superheroes and we have focused on how superheroes help each other. In our Family Learning Groups, we have been getting to know the names of our friends in our groups. We have also been listening for rhyming words in our group activities.
We have been sharing the story, "Where's my Teddy?" We are getting very good at re-telling the story. We have enjoyed drawing pictures of the different sized bears and making our own writing about the story. In our Number time sessions, we have been learning the names of shapes and describing them. We have also been practising our cutting skills when cutting out shapes.
We have enjoyed finding out about the celebration of Chinese New Year. We listened to the story of the animals, made lanterns and dragons. The children especially enjoyed tasting some Chinese food and having a go at using chopsticks.
The children continue to enjoy being outside. We have been building with the blocks and seeing how tall we can build our towers before they fall over.

Exploring the coloured noodles when we were learning about The Chinese New Year.

Building tall towers!
January 2019
We have enjoyed coming back to Nursery after the Christmas holidays. We have been learning about our rules and routines at Nursery. In our Family Learning Groups we have been thinking about good sitting and good listening so that we can learn new things. We have also been talking about our Nursery rules and how important it is to look after our toys. The children have been enjoying playing with the Paw patrol toys that we got for Christmas. All of the children are trying really hard to help at tidy up time.
We have been sharing the story, "We're going on a Bear Hunt," and we are getting very good at re-telling the story. I hope the children have been telling you the story at home. We have enjoyed exploring the different materials in the story, the grass, the water, the mud and the ice. In our phonics sessions we have been listening to different sounds and talking about different sounds. We have been learning about counting and understanding the language of "more."
It has been very cold outside but the children have enjoyed the physical activities outside and last week they set up a car wash to wash all the bikes, scooters and cars.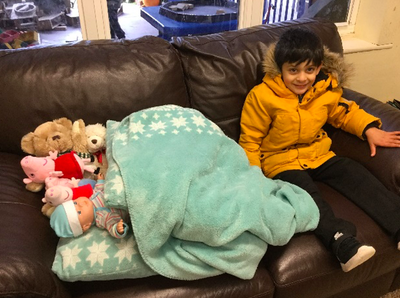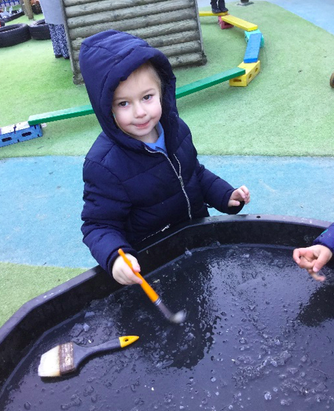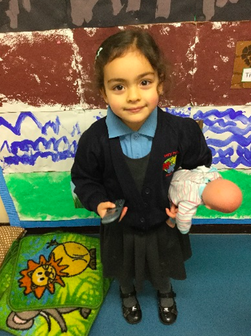 November 2018
Please ensure you have read this important letter regarding changes to term dates for Nursery this academic year. Please click here.
This month the children in nursery have been enjoying the story 'Dear Zoo'. They have been enjoying rereading the story themselves and finding out what animal is hidden under the flaps. Children have also been playing with the wild animals and naming them. The children have been celebrating firework night by painting firework pictures and making Diva lamps for Diwali.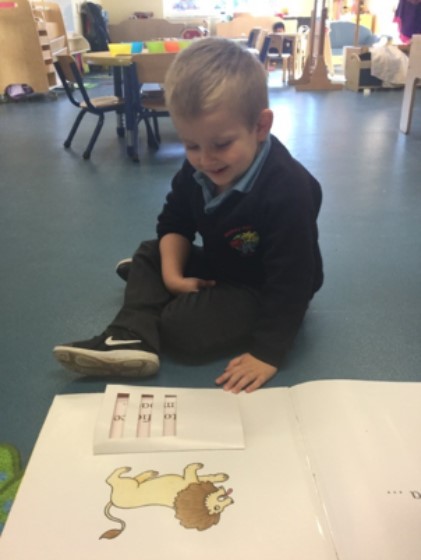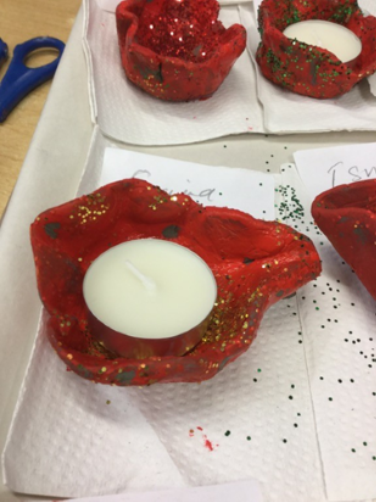 October 2018
Bumble Bees have been learning the nursery rules and routines and how to keep the nursery clean and tidy. They are learning to do things for themselves, such as putting their own coats on and selecting their own resources for learning. Please practise letting your child be independent at home so they can have their photo on our nursery display, it's this month's value!
At story time the children have been developing their listening skills and have had fun joining in with action rhymes and counting games.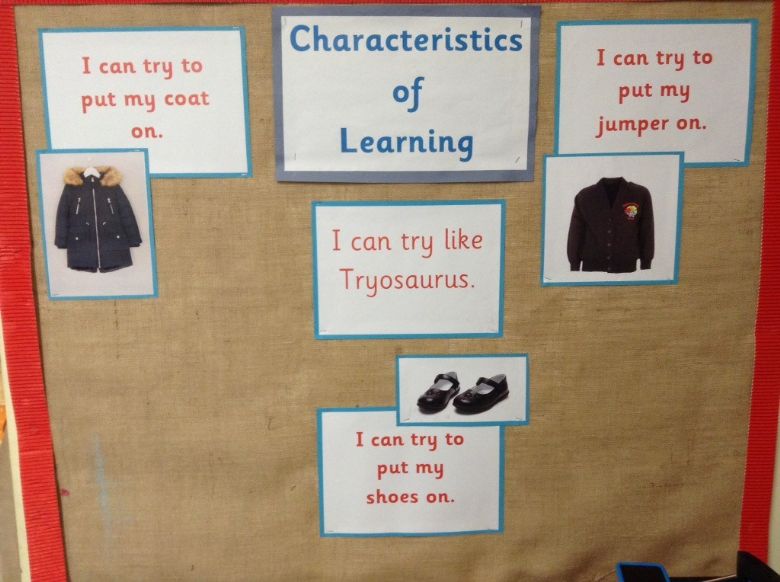 A few reminders…
Please can you send your child to school with a coat every day as we play out in all types of weather. Also for your child's safety please do not send them to school with earrings in their ears.
Thank you for your support!
September 2018
The nursery children are settling very well into the nursery and are busy exploring their new classroom and garden as well as making new friends.
After a day at nursery you may wonder why they have come home a little messy. We hope this helps to explain why.
Please could you ensure that your child comes to school with a coat everyday as we spend a lot of time playing and learning outside.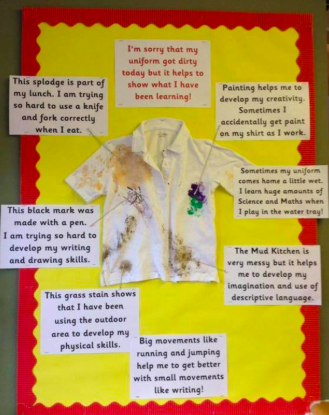 Thank you.