Dolphins
Welcome to Grasshoppers
Mrs Butler
Class Teacher
Monday and Tuesday
Mrs Petersford
Class Teacher
Wednesday, Thursday and Friday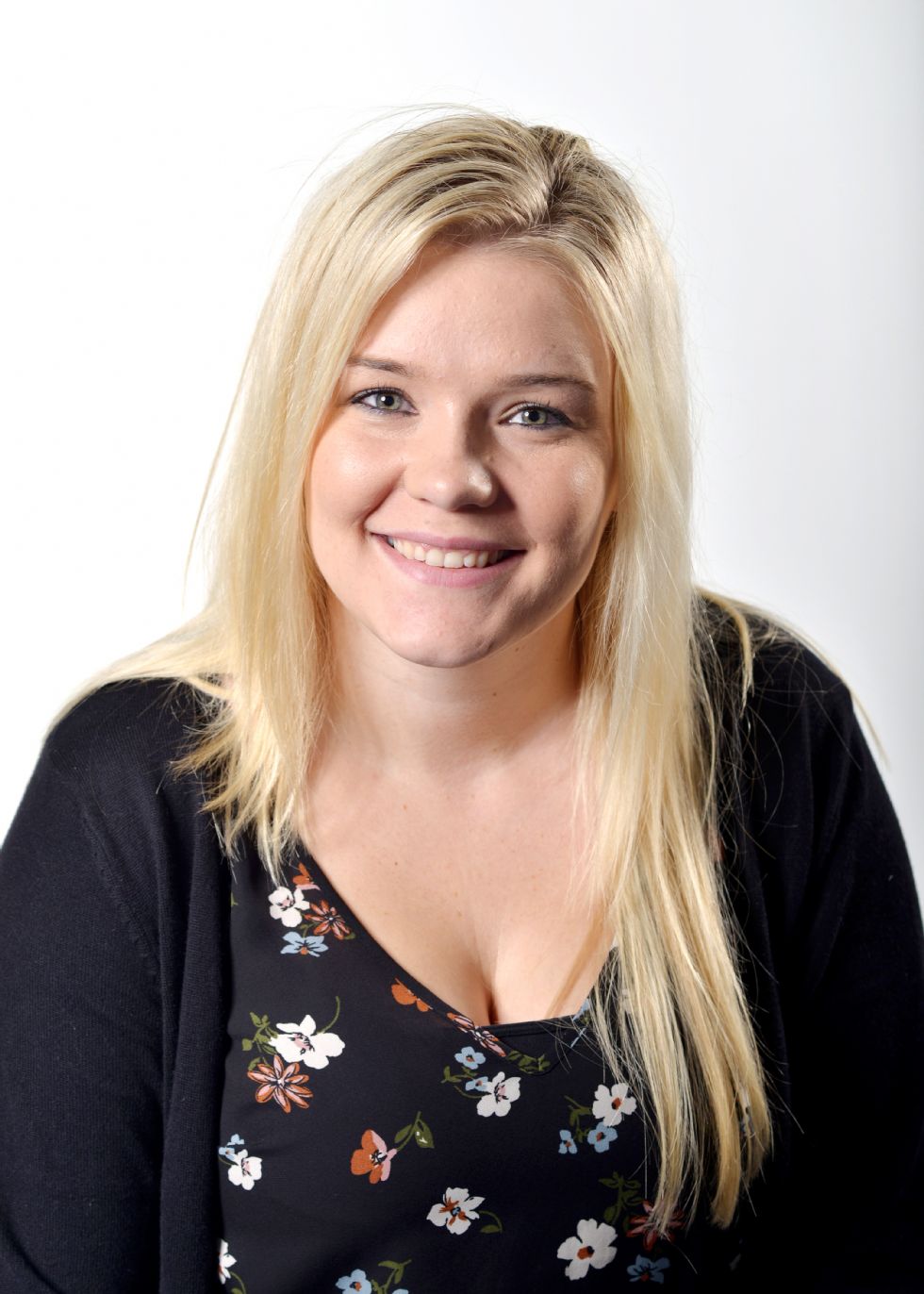 Miss Pettengell
Learning Support Assistant
Every afternoon
PE lessons are on Tuesday and Friday afternoons- your child will need their correct PE kit to participate in these lessons!
Timetable
Grasshoppers timetable spring term 2019
9.00 - 9.30

9.30 - 10.30

10.30-10.45

10.45 - 11.45

11.45 – 12.15

12.15 –

1.10

1.15 – 2.15

2.15 – 3.15

MON

Comprehension

Literacy

Maths

Arithmetic

French

Topic

TUES

Comprehension

Literacy

Maths

Arithmetic

Music/Art

PE

WED

Cracking comprehension

Literacy

Maths

Arithmetic

PE

RE

THUR

Cracking comprehension

Literacy

Maths

Arithmetic

PSHE

Computing

FRI

Cracking comprehension

Literacy

Maths

Arithmetic

Handwriting

&

Spellings

Science
May
May has flown by for Year 6. We began with our SATs tests, the children all did amazingly well! Once the tests were over we decided the children deserved a treat; we spent the Friday morning at the park. The children were allowed to bring footballs and skipping ropes to play with as well as going on the equipment in the park, the zip wire was a favourite as always!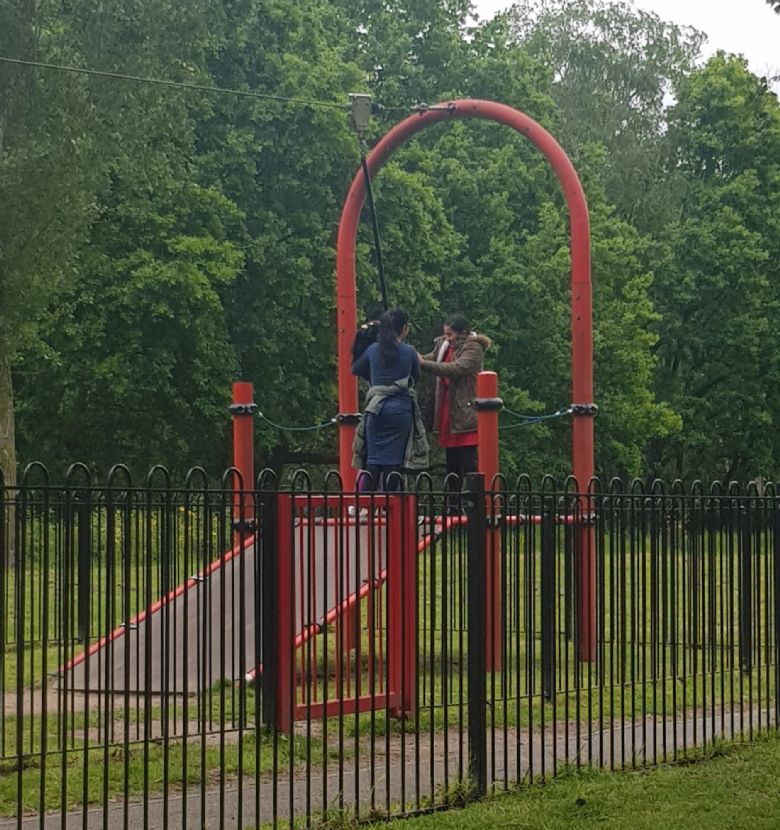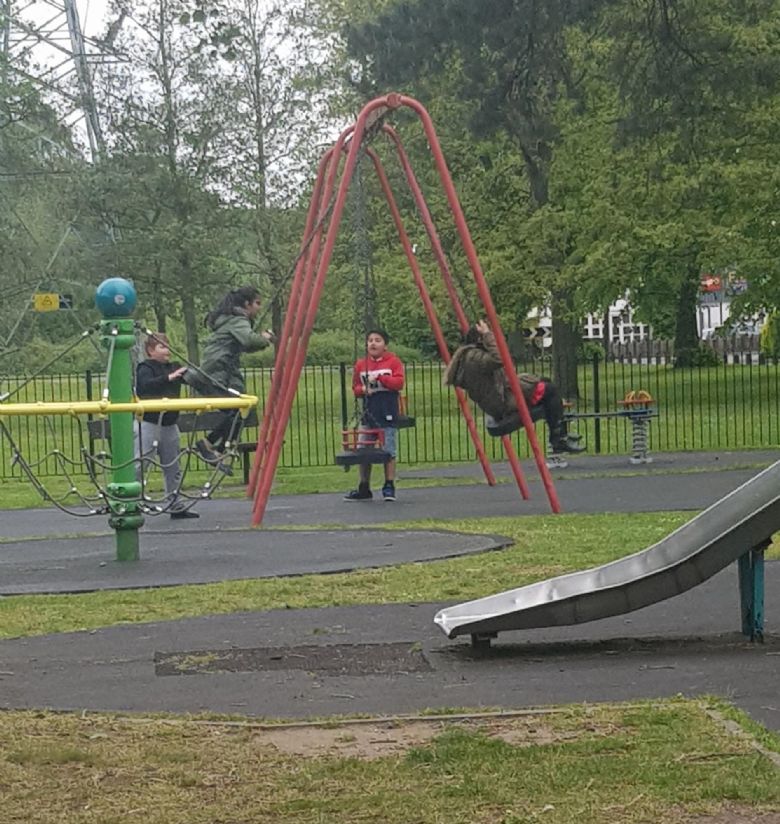 Once test week was out of the way we focused on our writing. The children wrote some amazing diary entries about a hot air balloon ride. We watched a video of a family experiencing their first balloon ride, we focused on adding lots of description of how we would feel.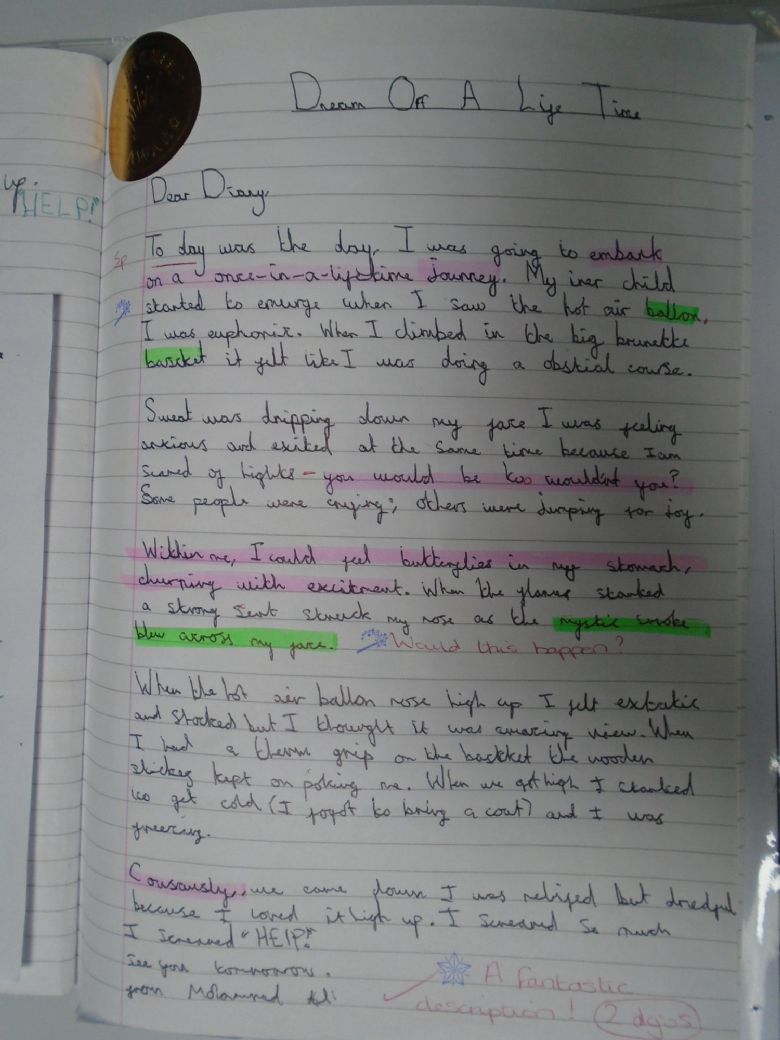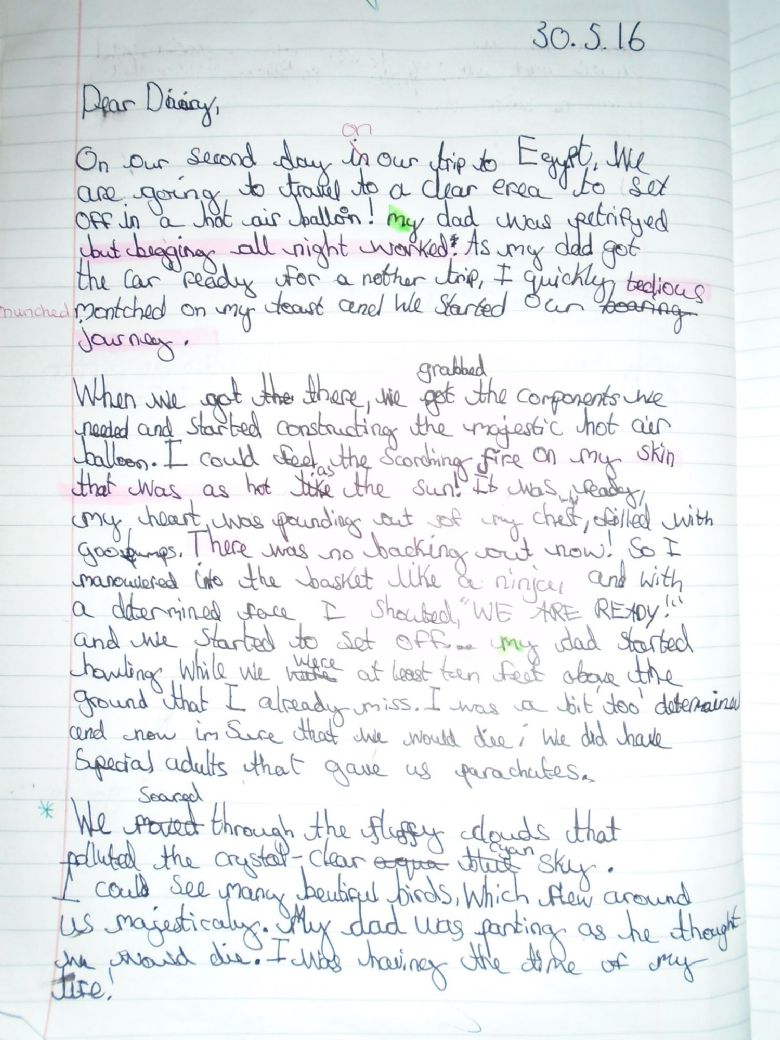 April
April has been a short month with Easter but it has been lots of fun! We had 'Wellbeing Week' before the holidays. We used this time to cover our DT curriculum in Grasshoppers, the children each made a fairground ride, there were: Ferris wheels, Merry Go Rounds and Chair-O-Planes to choose from.
First we drew a plan of what we wanted our finished product to look like.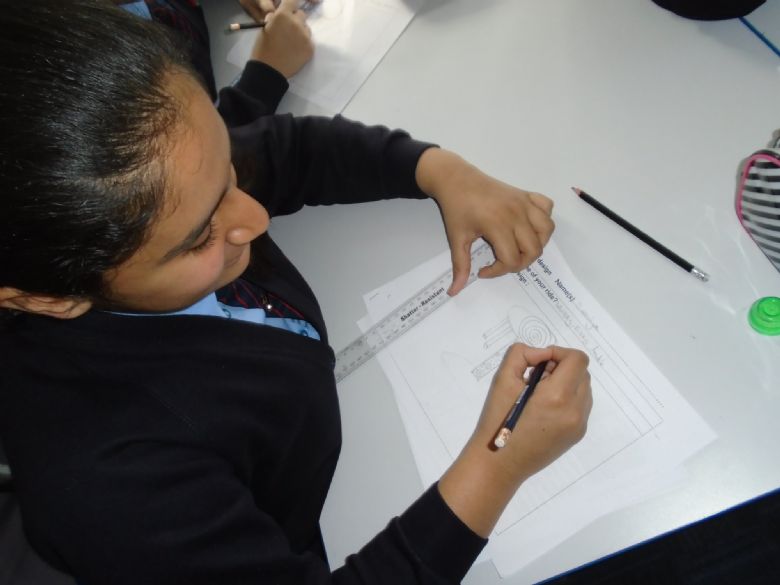 Then we had to use our Science knowledge to create a circuit so our ride would actually move.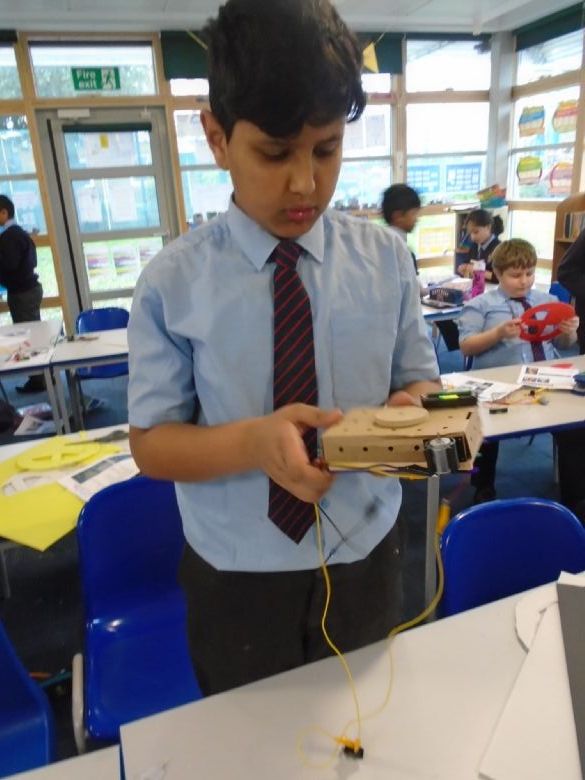 We then had to use a saw to cut the wood pieces we needed to the correct length. We had very detailed instructions to help us but it was still very difficult! The children also used the glue gun to construct their rides so they were sturdy. All of the children have loved building their rides and we are now very excited to go on our trip to Chessington.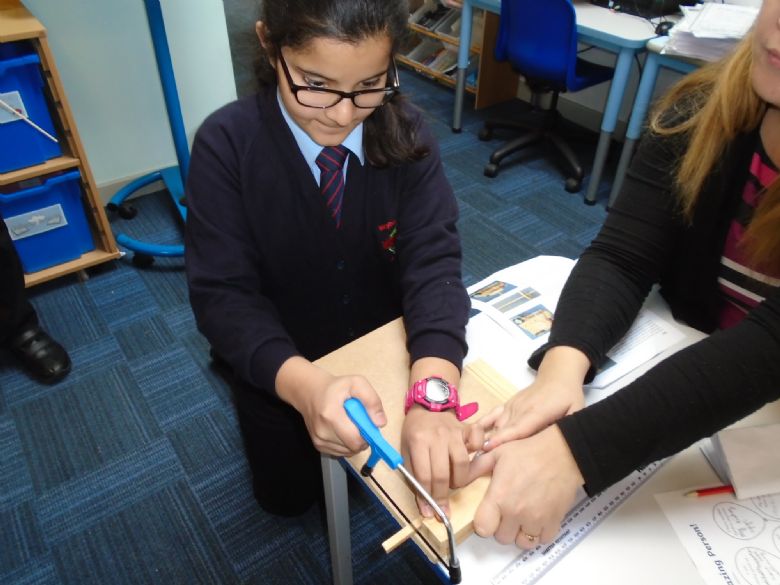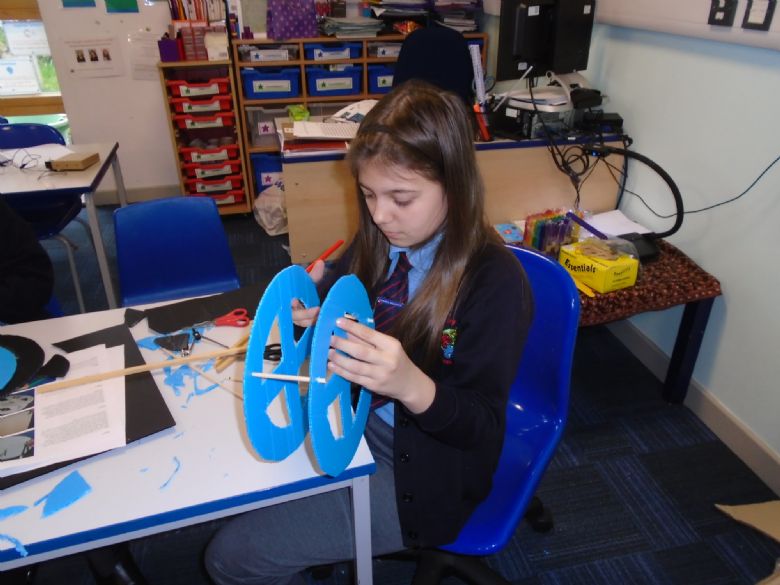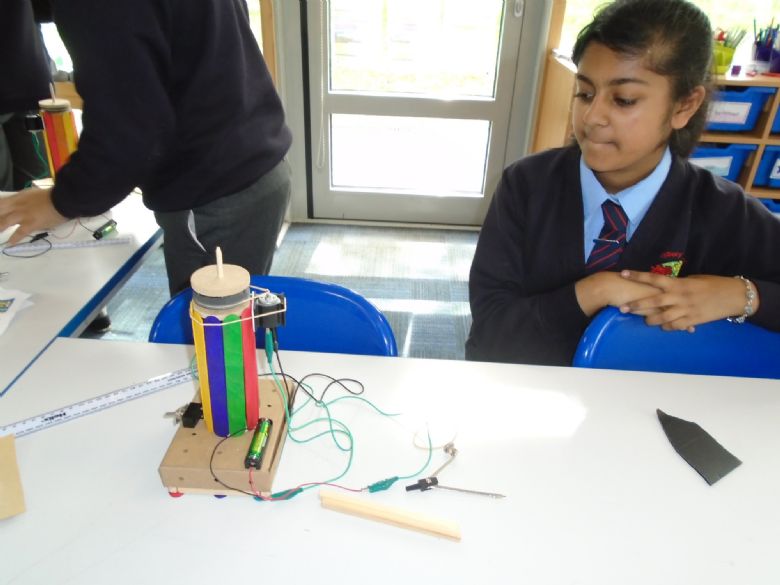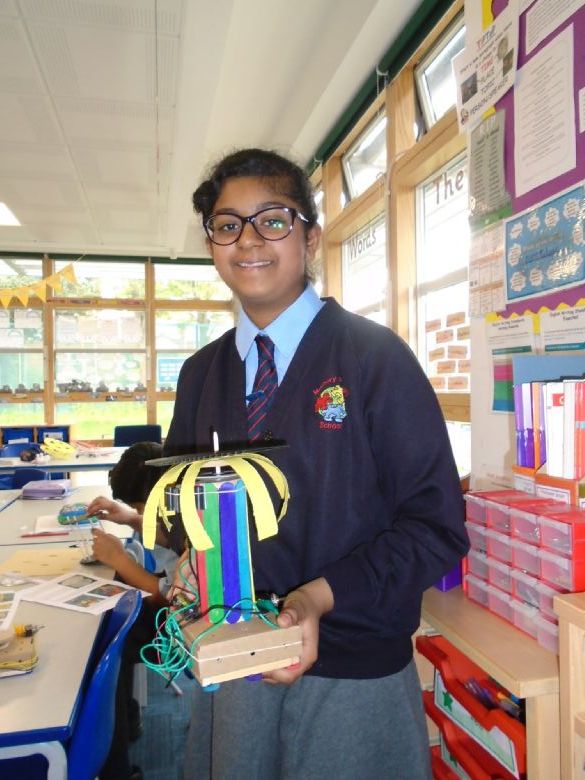 March
It has been another busy month in Year 6! As part of our 'World Book Week' we met an author called Paul Geraghty, he spoke to us about what his job entails and showed us some of his work. He is also an illustrator so he gave us a lesson on how to draw illustrations during his workshop.
We have been working hard in Literacy, focusing on our editing skills to improve our work. The children had different stations around the room to focus on punctuation, adverbials, determiners, spelling, imagery and thesaurus skills to improve our word choices. The children enjoyed moving around and talking through the editing process with their learning partners. We will definitely be using the stations again!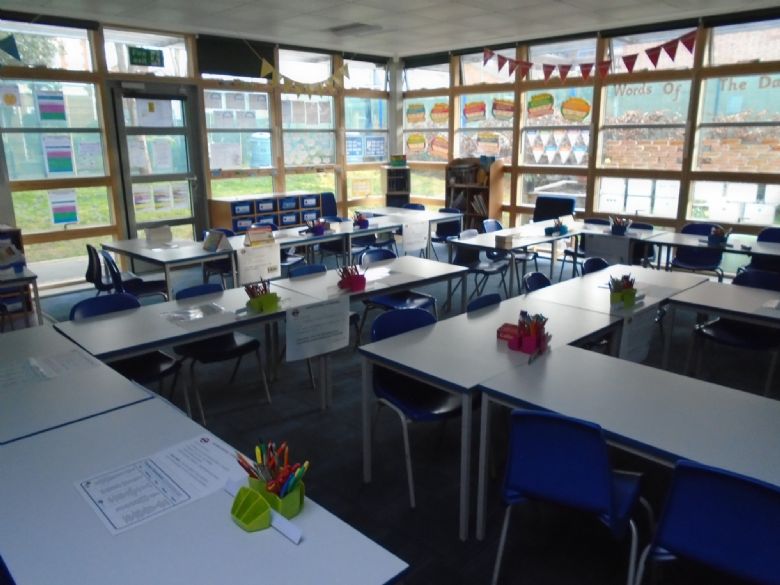 February
On 13th February we visited Milestones Museum in Basingstoke. It was the perfect place to tie in with our topic from the autumn term, the Victorians, and our new topic World War 1 and World War 2. It was an amazing trip with lots to keep us busy! We had workshops about rationing and jobs during the war and then we had a Blitz workshop. There was also opportunities for us to go inside shops from both of these eras and see real artefacts from them too! Our favourite part was the sweet shop. We were given a rationing book and we were allowed to choose which sweets we wanted, the volunteers weighed them out for us and told us the children had to make the sweets last a whole week! Some children didn't manage to make them last the journey home.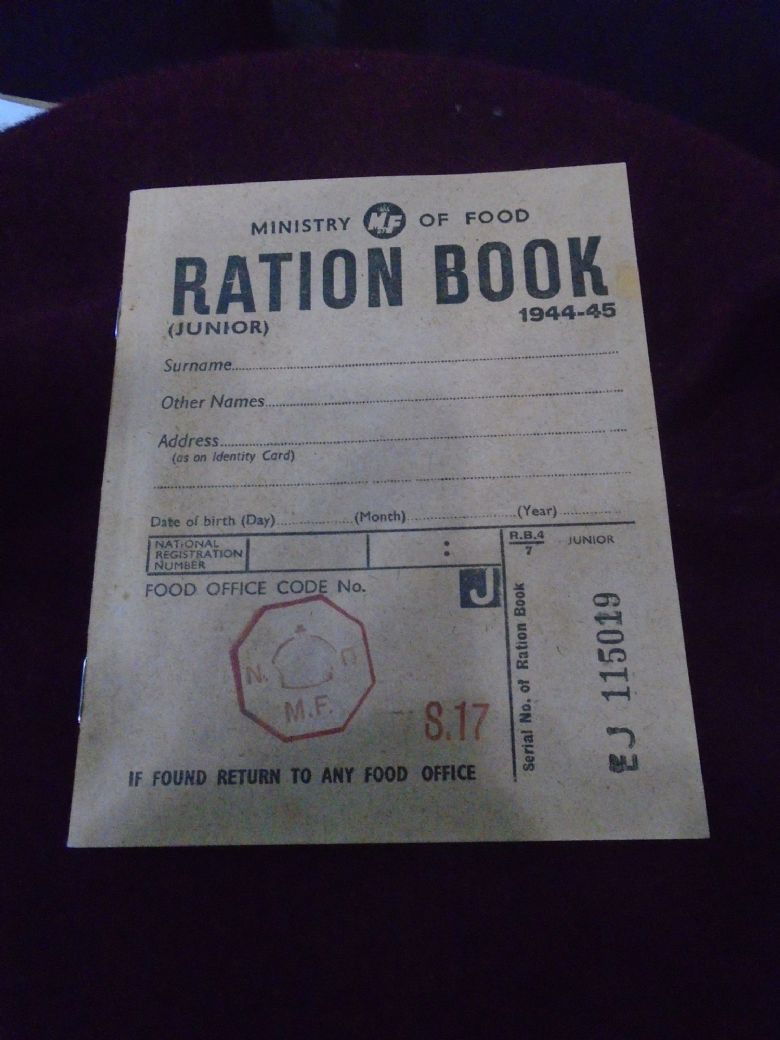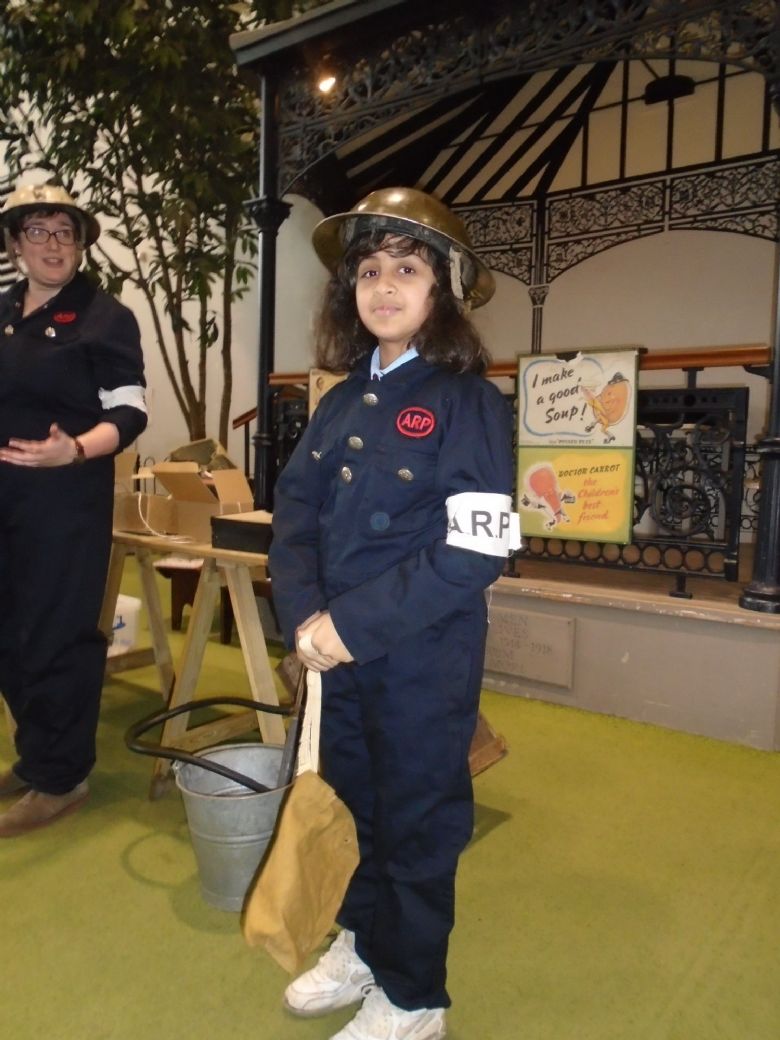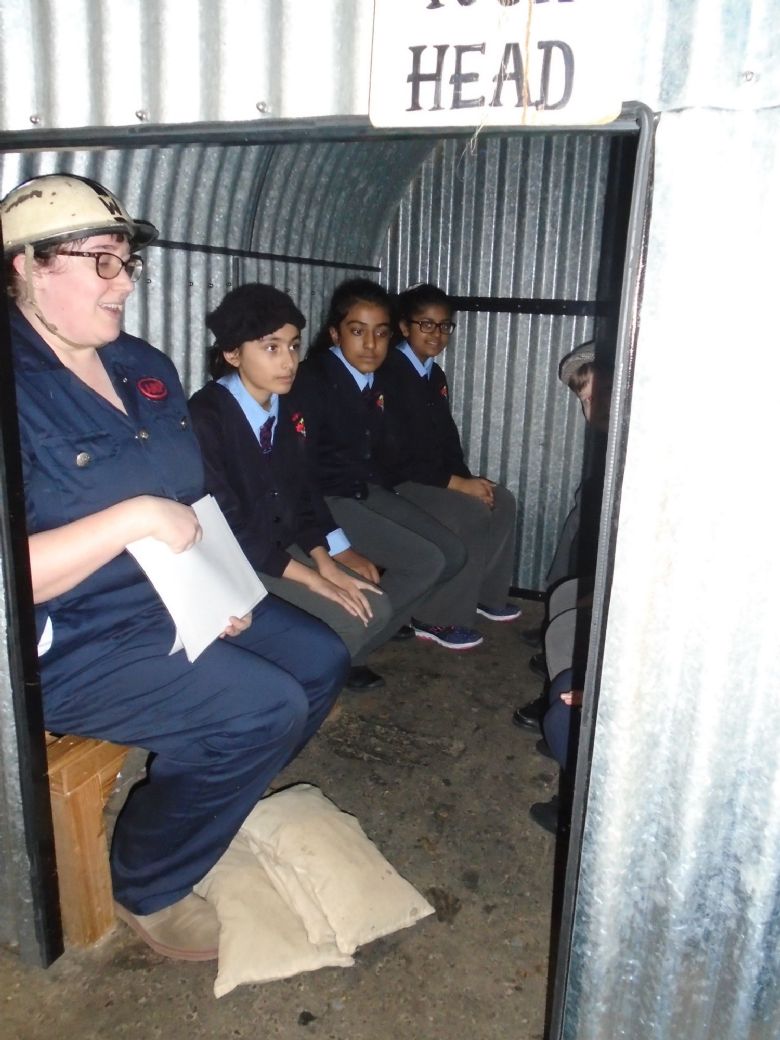 The children loved it so much we made information leaflets for our families to persuade them to take the children back.
January
This has been another busy month in Year 6. We welcomed in the New Year discussing what our resolutions and aims for 2019 are. As part of our 'Learning For Life' (PSHE) and Science curriculum we had a visit from the Guildford Flames ice hockey team, they also had Eagle radio presenter Kim Robson with them too! We learnt about what ice hockey is, tried on some of the equipment you need to play and then they talked to us about Drugs and the influence this could have on our bodies and our lives. We had a quiz at the end and the prizes were free tickets to watch the ice hockey team play in a match!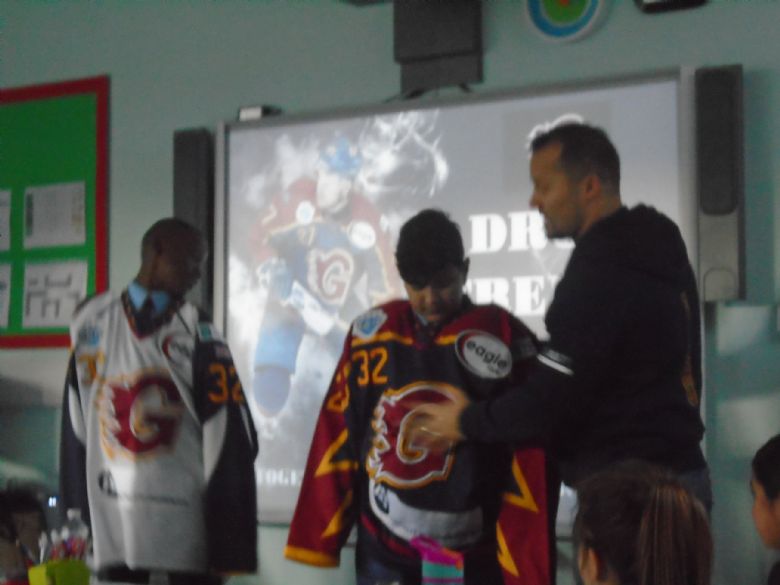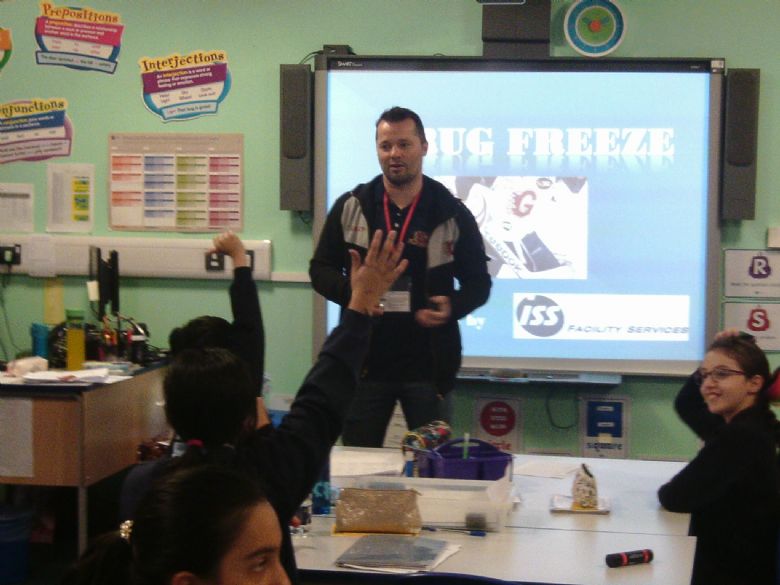 December
Grasshoppers have been very busy in December! The children are taking part in our first ever pantomime called 'Panto Pandemonium'. Our class have been learning the words to our class song 'Master Plan.' The children have created their own dance moves to accompany the song and made masks to transform us into baddies. We can't wait to perform it to all of the parents!
We also had a trip to our local church, Christ Church, in town to learn about Christmas and what it means to Christian people. We had so much fun taking part in a quiz and the winners won a trophy each!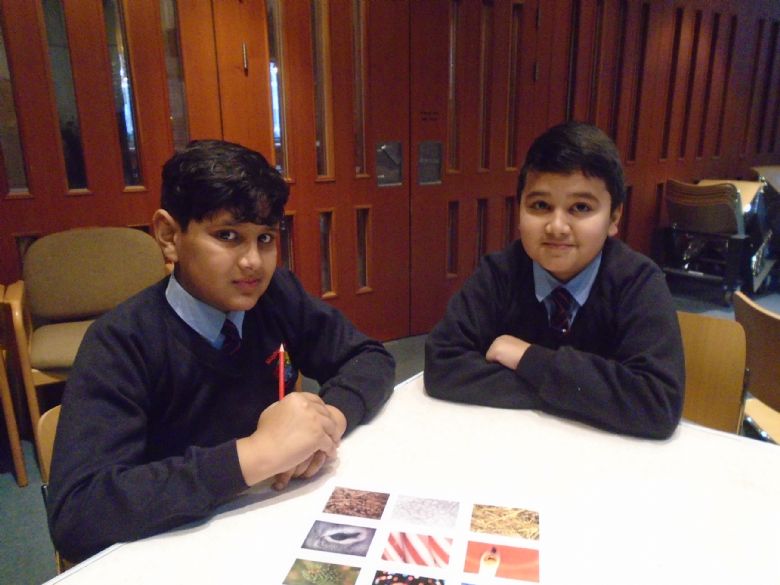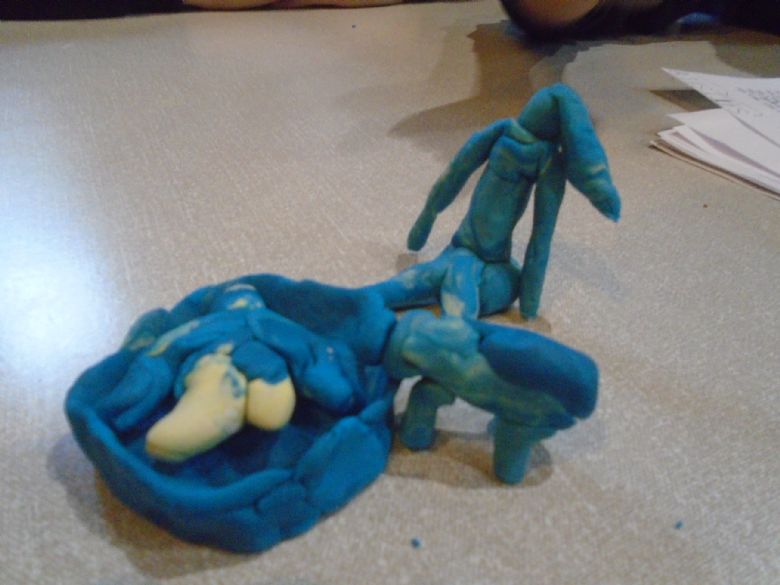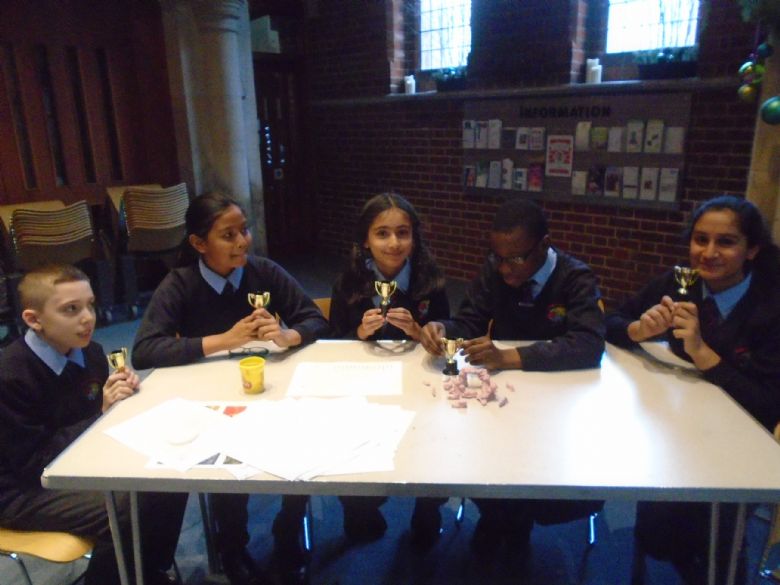 Our last treat was a visit from Father Christmas! He gave us two books the children love, 'Guinness World Records' and 'Ripley's Believe it or Not!'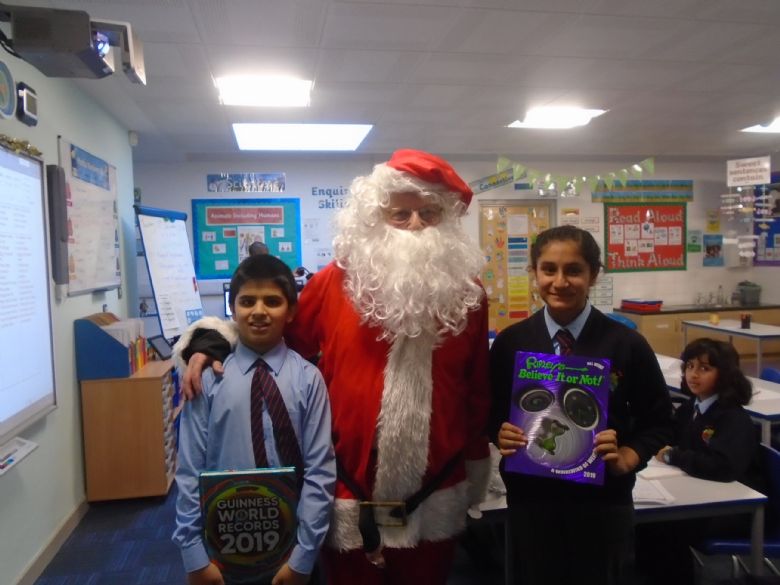 November
This month we have been reading a new text 'Street Child' by Berlie Doherty.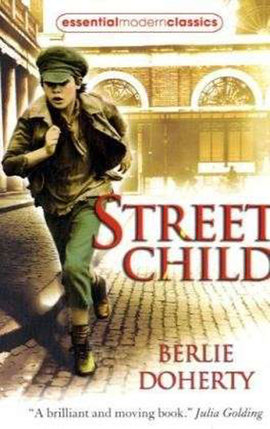 It is about a boy called Jim Jarvis who was alive during the Victorian era; it is a very sad story about how he ended up living in a workhouse, separated from his whole family. The children have written reports about workhouses and they have written a biography about Jim and his life.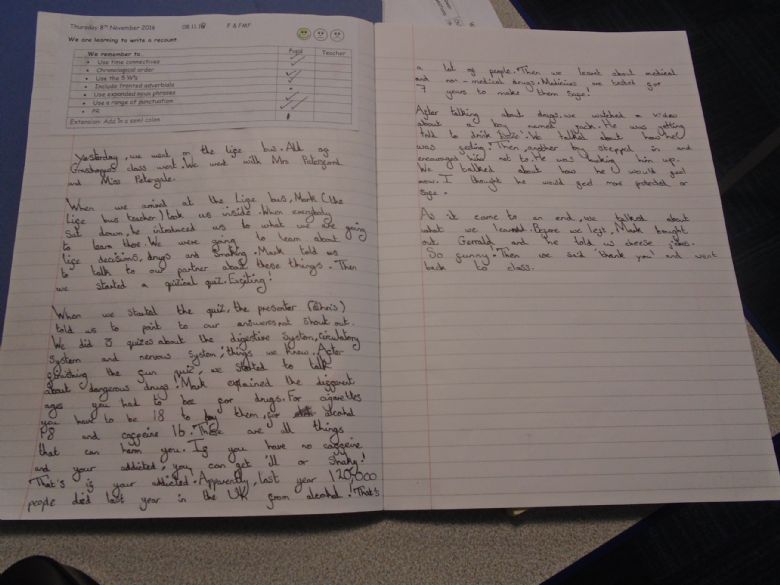 The children also visited the life bus this month and learnt all about making good decisions in life and we learnt about drugs and the effect they have on your body. The children took part in a quiz and wrote a recount about all of the facts they remembered and there were a lot!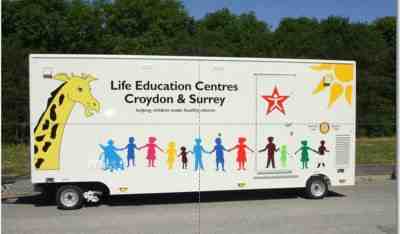 Finally, last week (16th November) as well as it being Children in Need day, the children took part in a workshop as part of our 'Anti Bullying Week' learning. They role played different emotions and scenarios that may occur from being bullied or being a bully. They talked about how each one would make you feel and what you can do to make positive changes to your behaviour and be a good friend.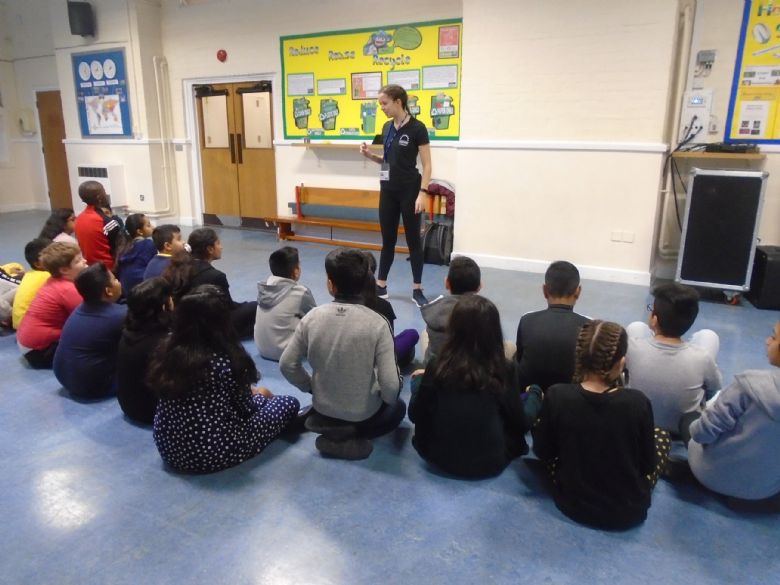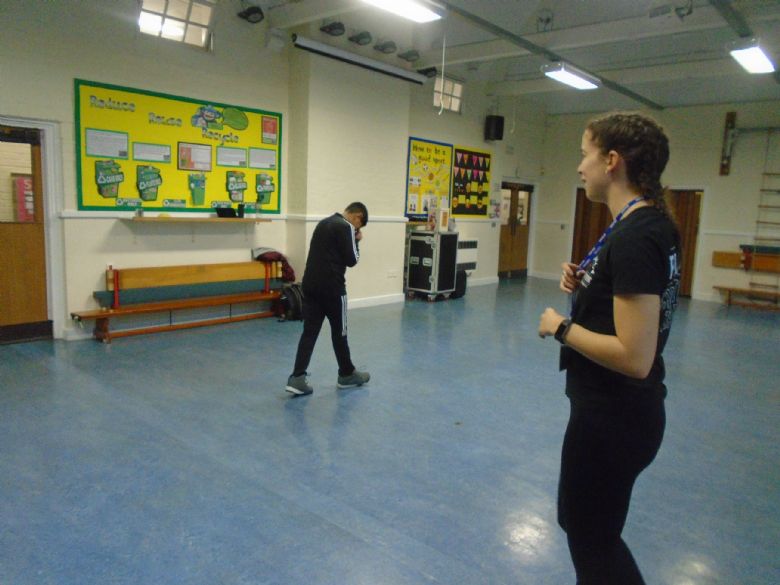 October
This month we have been luck enough to have three different workshops to help with our learning. They have taught us a lot and been fun at the same time! The first two were 'Explore Learning' workshops. We had one maths session and one literacy session.
In the maths session we looked at creating packaging using nets. It was very helpful to plan our nets first, think about tabs we would need and then add them on after we had the whole net drawn.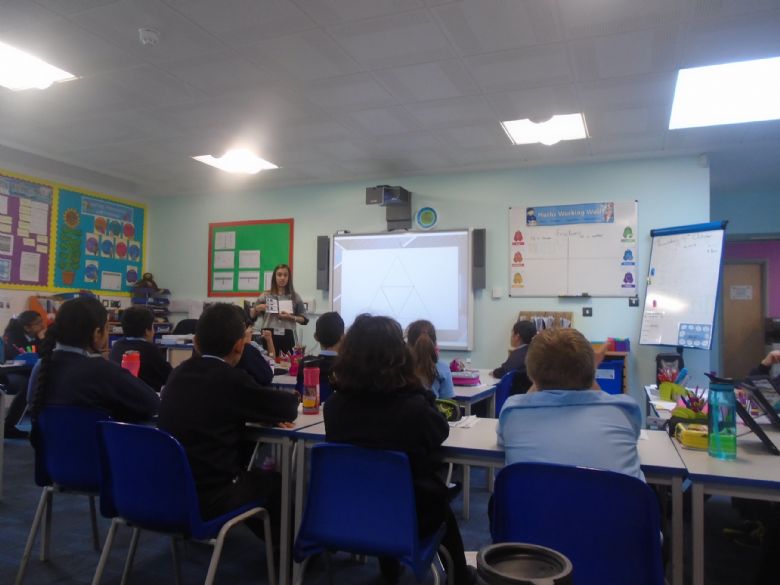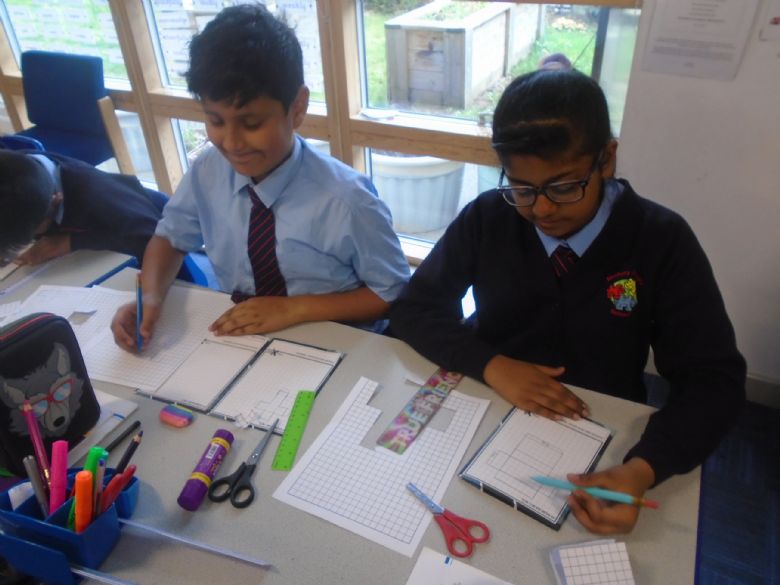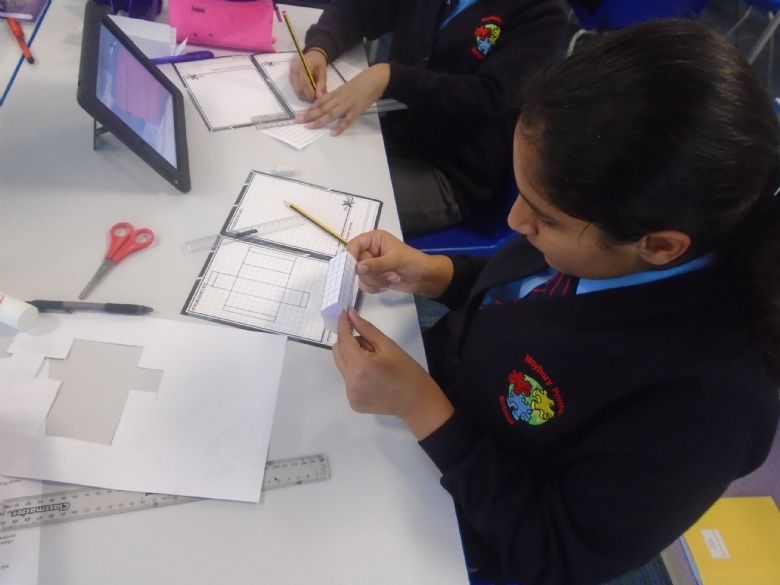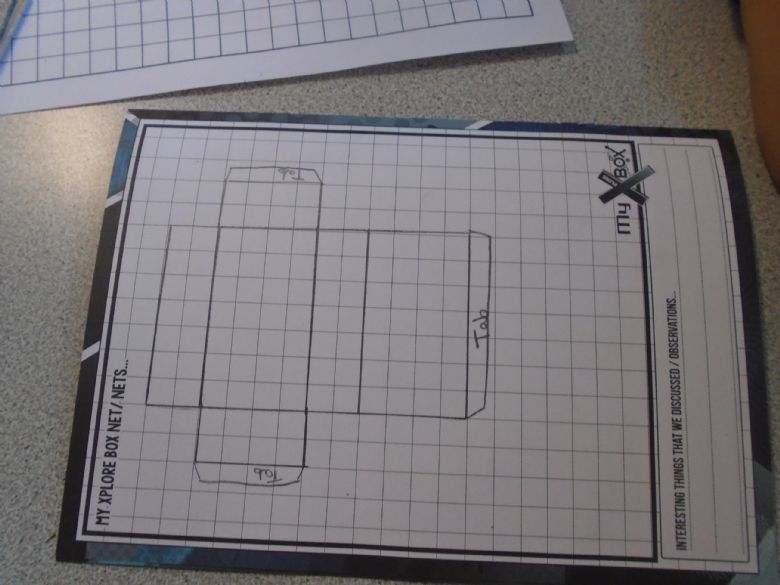 The literacy session was about writing a persuasive advert for a holiday destination. We had a fact sheet to help us and we used techniques from our literacy lessons too! AFOREST helped us to make them appealing to the public. We planned it and then wrote it out in the leaflet provided.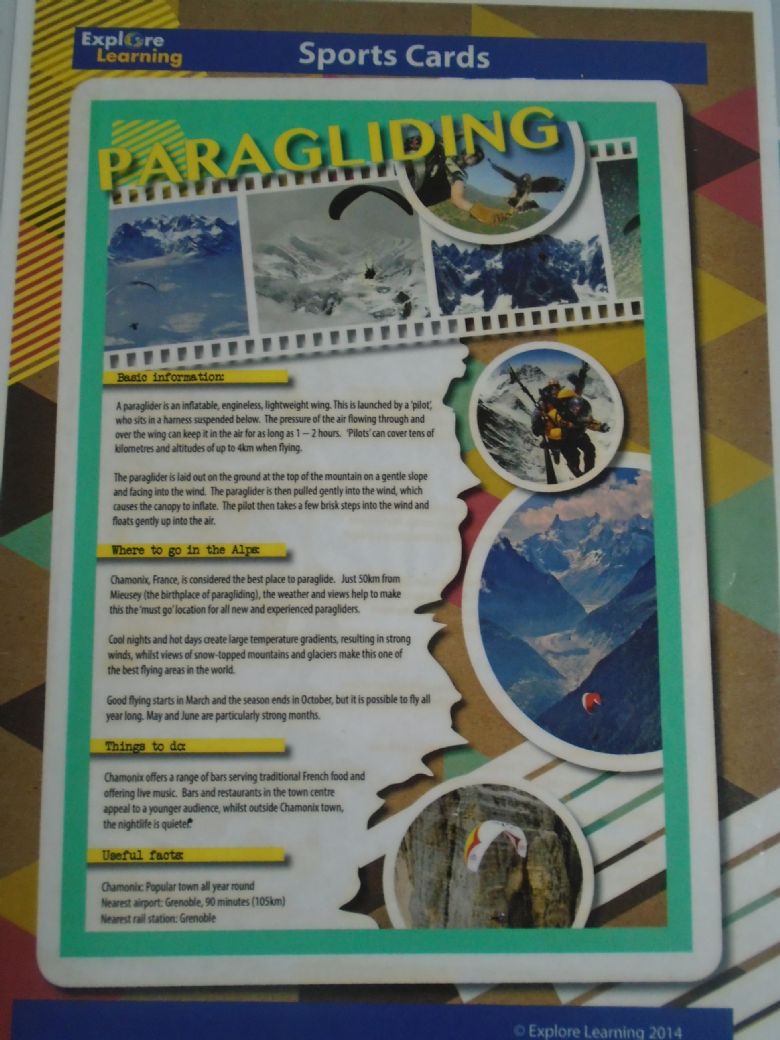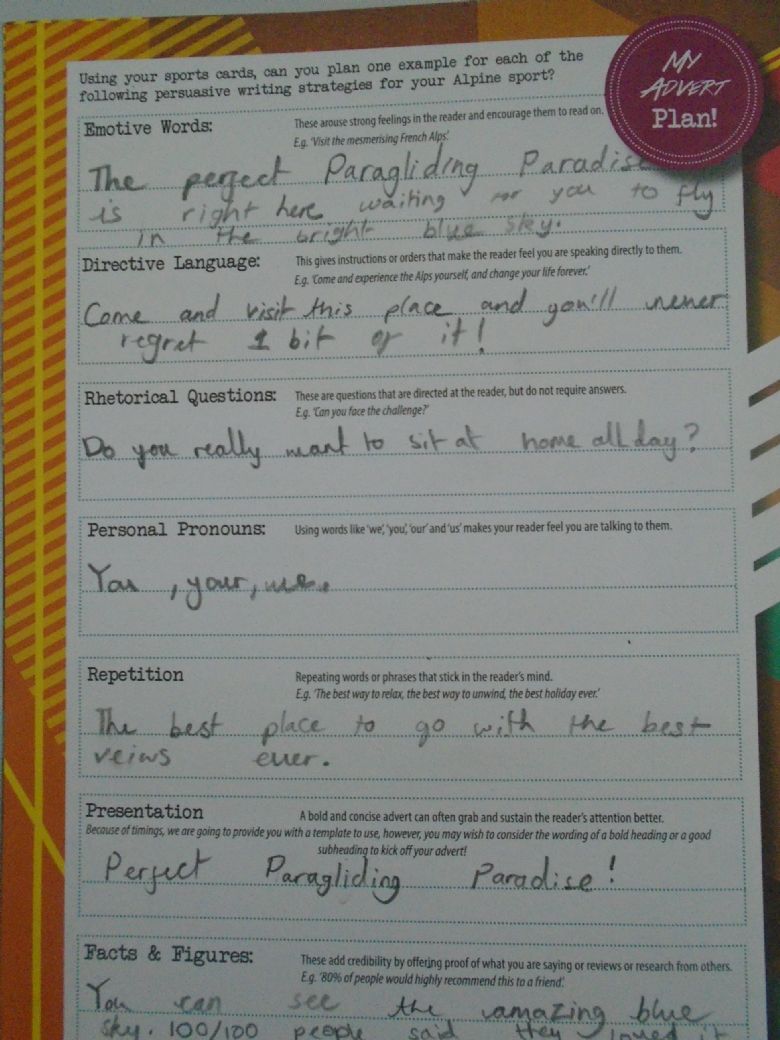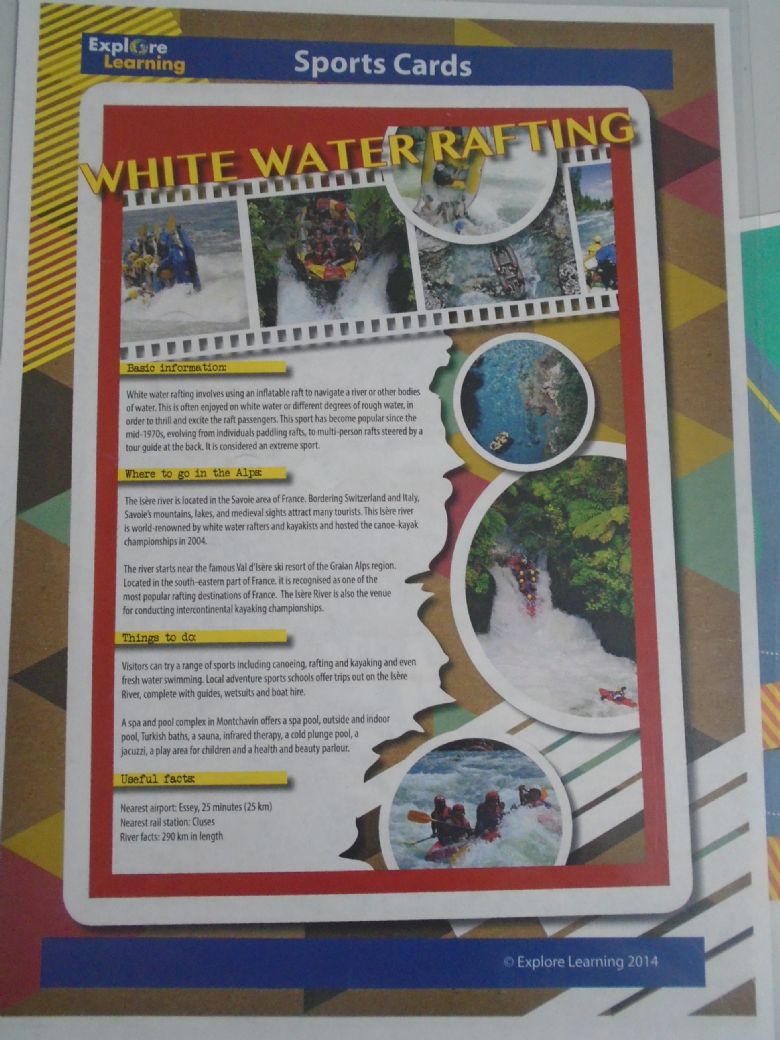 Our final workshop was the the hands only CPR training from the St John's Ambulance service.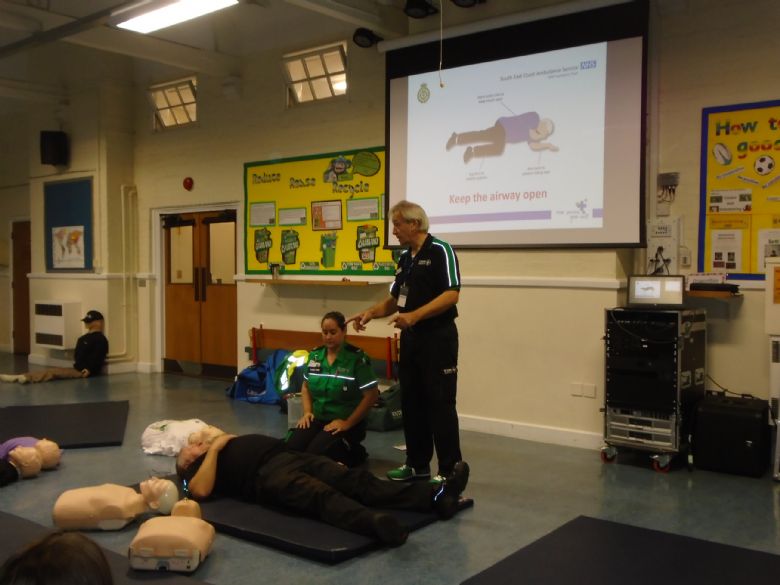 We learnt so much about how to help someone who is hurt. We found out you needed to:
Check the area is safe for you to enter
Shout help as loud as you can!
Check to see if they can hear you
Check to see if they are breathing
Check their airway is clear
Ring an ambulance
If the person is breathing they should be put into the recovery position, we practised this on our friends.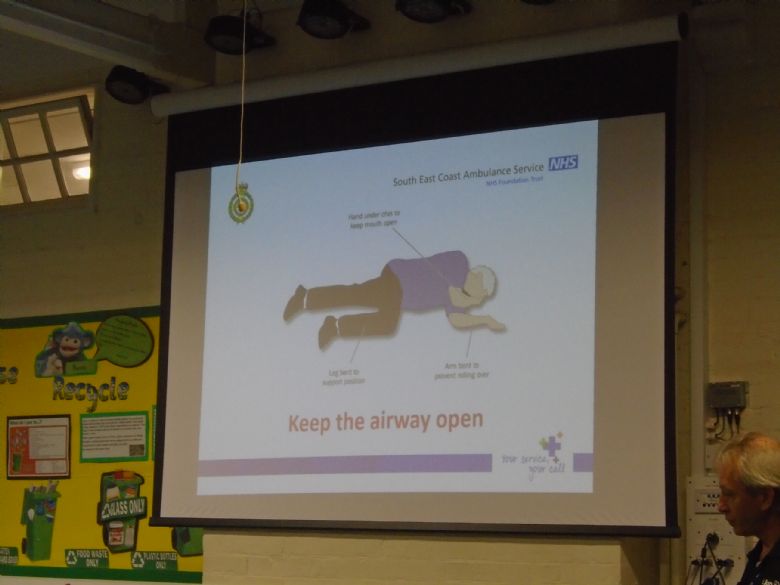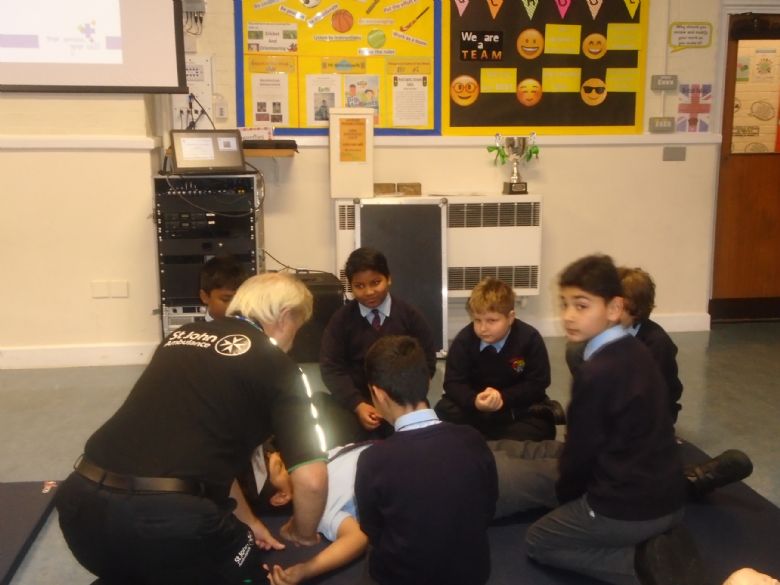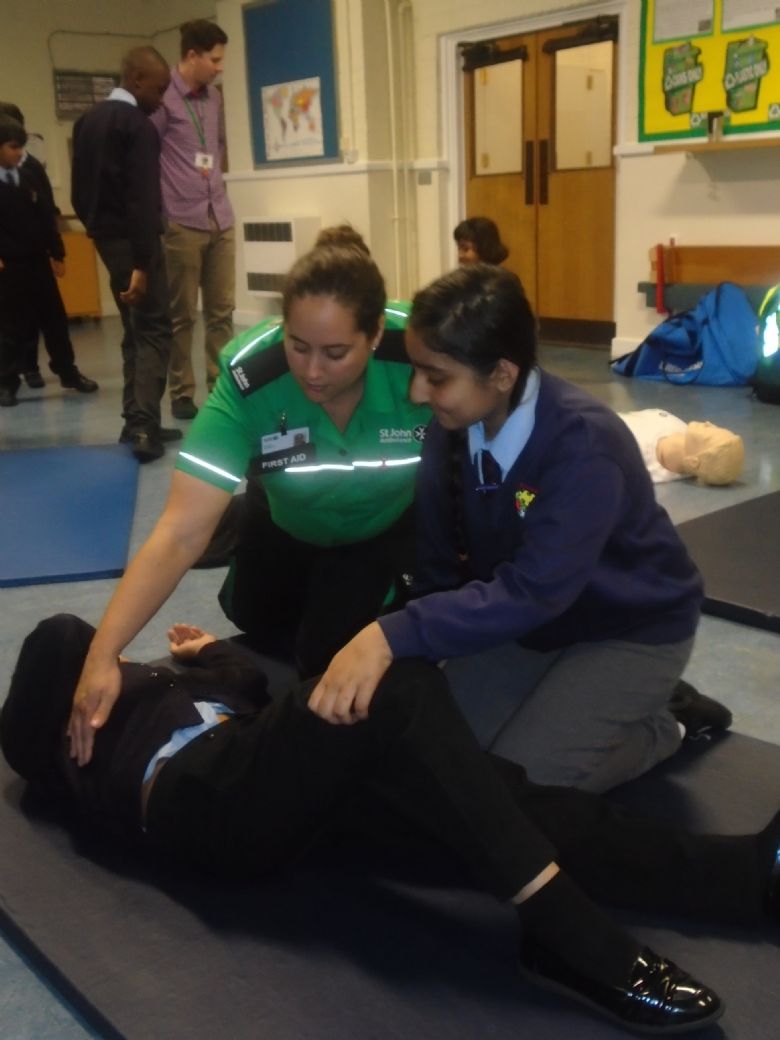 If the person is not breathing then you should start chest compressions, these were very difficult to do! You should pump your palms into the centre of the chest and push down to about 1/3 of the body depth. You should pump down 30 times and then have a short rest. This technique is very important to get right, for every minute a heart isn't beating you lose 5% chance of survival! The resuscitation dolls were very helpful to practice on as the clicked to show you how hard you should be pumping.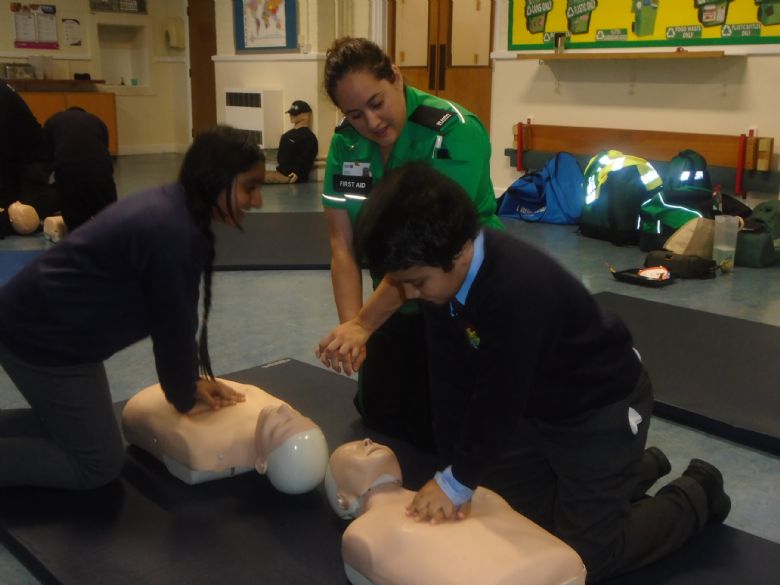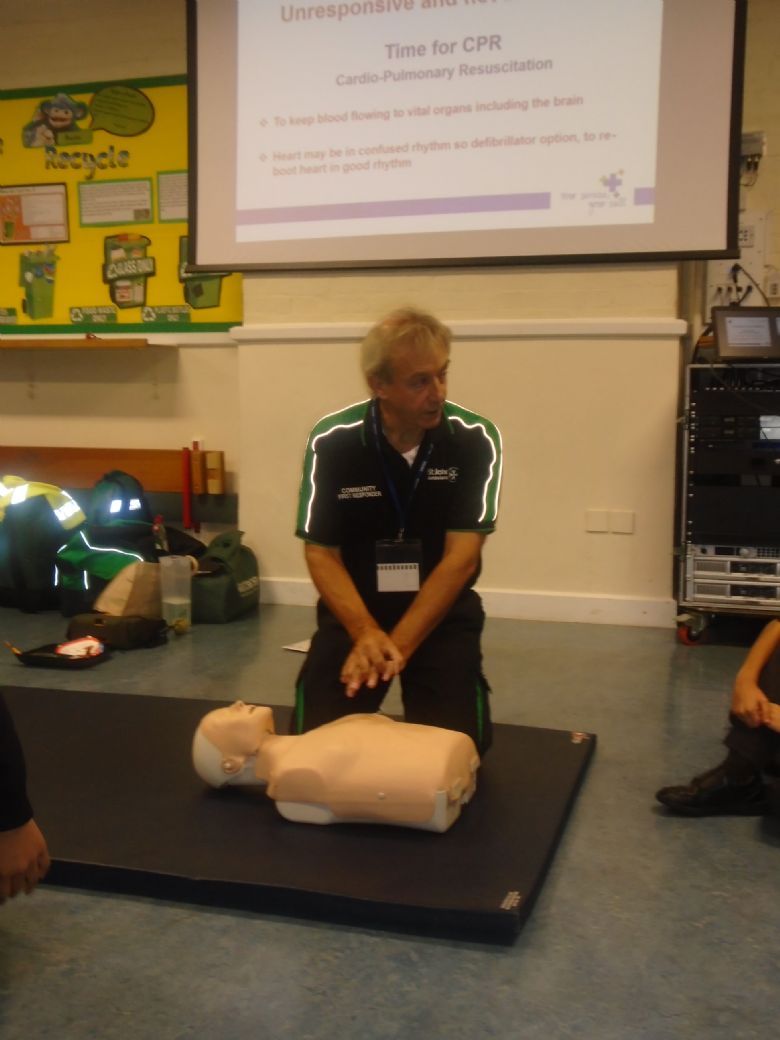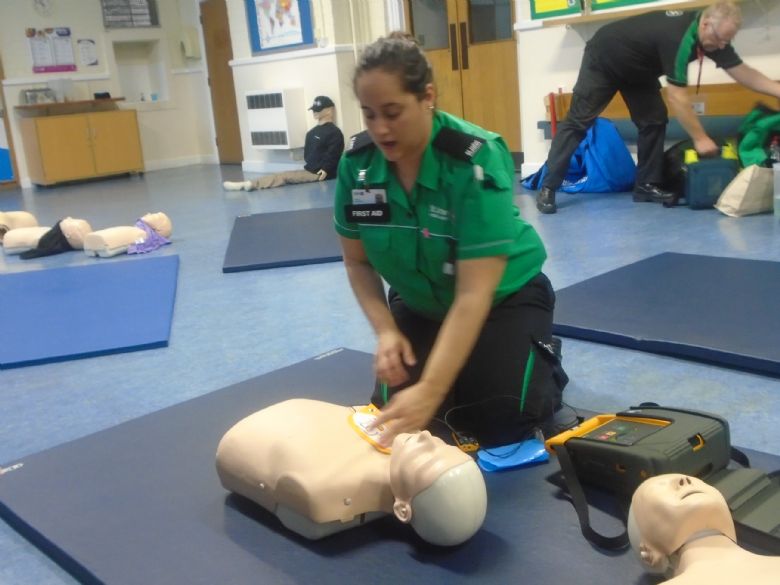 Finally, we were shown how to use a defibrillator safely. The instructions are in all of the boxes you see around town and all you have to do is follow the instructions and stay back from the person once the machine is switched on!
This workshop has given us the confidence to help someone in an emergency situation!
September
This month has been a very busy for Grasshoppers! The children have settled into the class well and are keeping up with the demanding schedule.
In Literacy we have been reading 'Pig Heart Boy' by Malorie Blackman. This is a very interesting text with some very interesting issues regarding organ transplants. This text has linked well with our Science unit 'Animals Including Humans' which has included learning about the different organs in the circulatory and digestive systems and what their functions are.
'Pig Heart Boy' has a controversial story line which has lent itself well to debating in Literacy. The children chose a side, researched facts and evidence to support their viewpoints and then learnt debating skills. This week of learning resulted in us having our own debates at the end of the week. It was great to hear the children giving reasons and evidence to support their opinions!
We also spent a lovely afternoon completing team building maths challenges. They took a lot of team work and cooperation to complete the task: The first one was building a tower with a special crane and the second was moving skis with a whole team standing on them. We had a lot of laughs and eventually we managed to work out how to work together to achieve our goal!