Dolphins
Welcome to Dolphins (Year 6)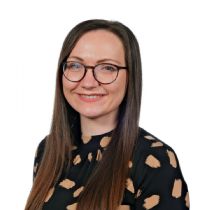 Miss Moore
Class Teacher - Monday and Tuesday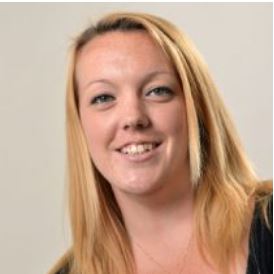 Mrs Petersford
Class Teacher - Wednesday, Thursday and Friday
Mrs Franssen
Support staff- Mornings
ANY QUESTIONS PLEASE EMAIL THE CLASS EMAIL ADDRESS AT dolphins@maybury.surrey.sch.uk
Class Timetable
Our PE days are Monday and Friday this half term.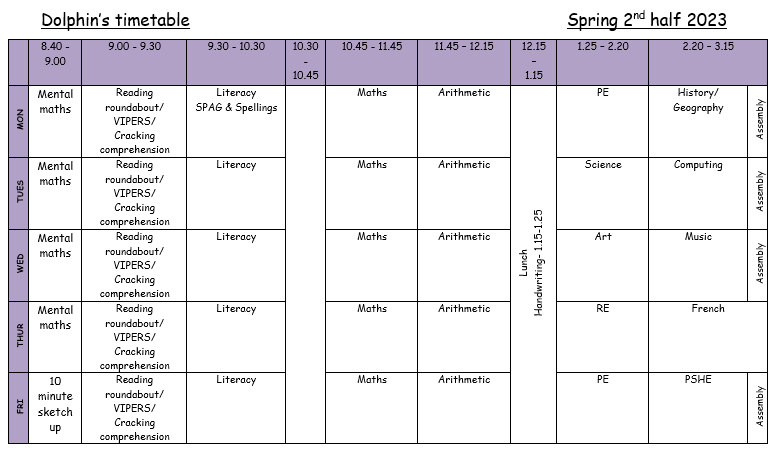 Our VIP table and Selfie Station!
Last year in Dolphins we have introduced a new VIP table for very important people. It was such a success we have carried it on this year! if the children win our achievement certificates they then get to spend the next week on our table for very important people.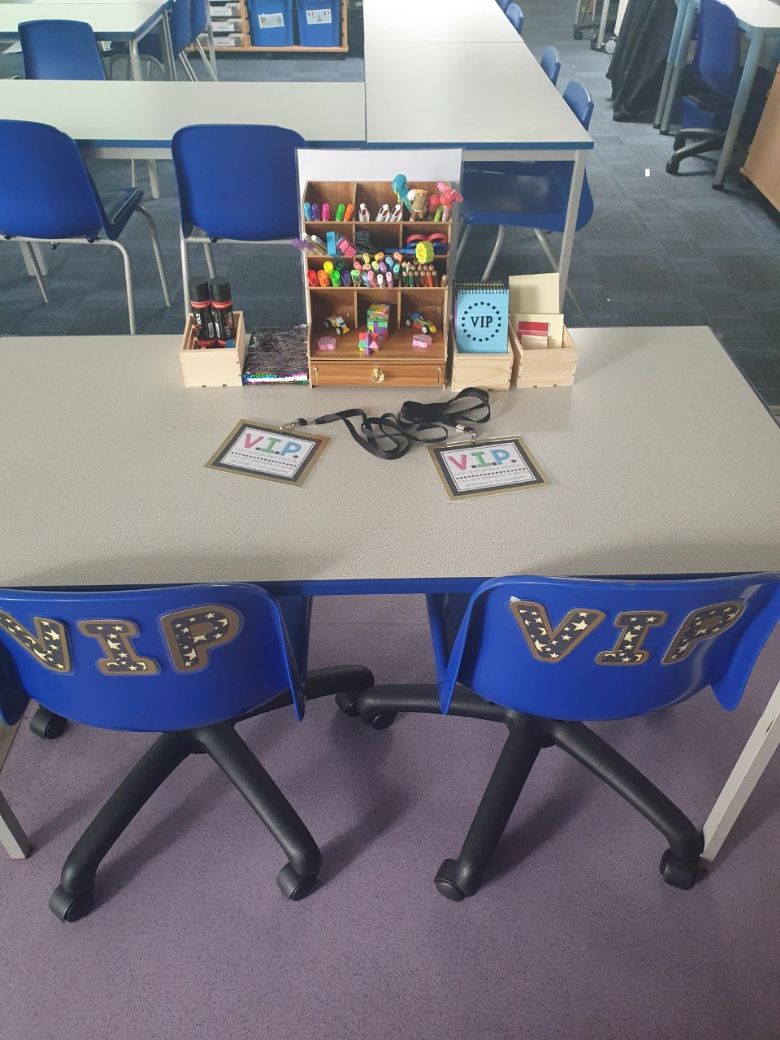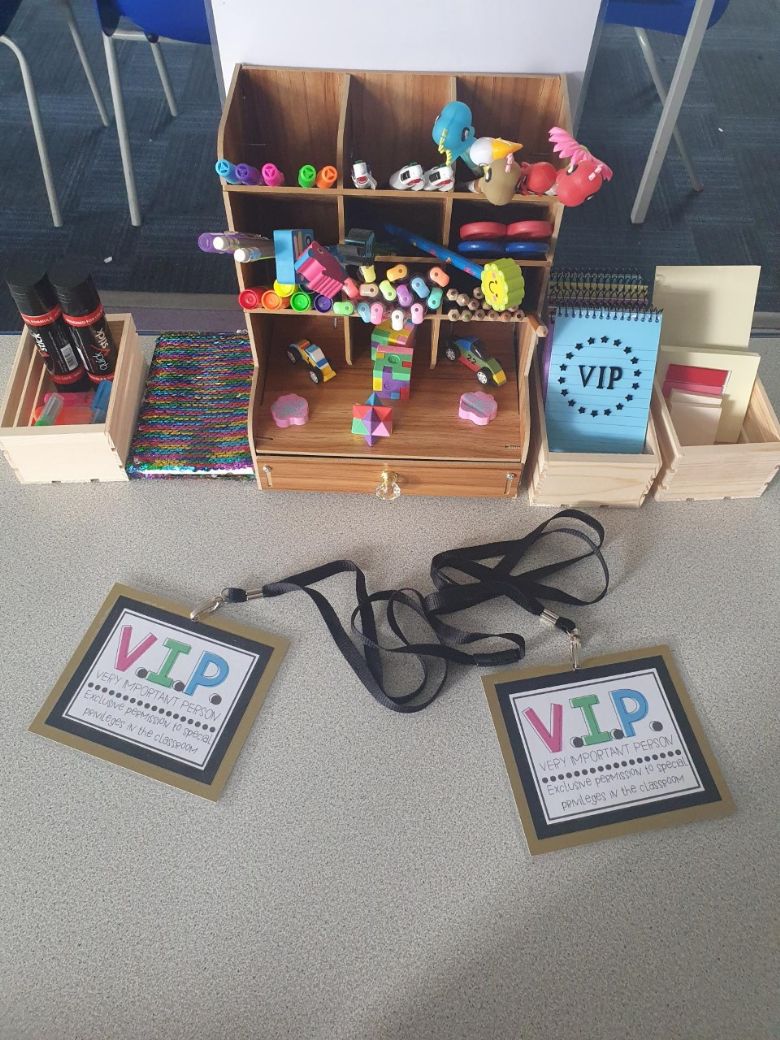 There are some perks to sitting on the VIP table, the children get to use our exclusive VIP stationery, wear our VIP badges, get to be the first to go ou to break and lunch, they can even request a drink of juice and enjoy a biscuit on the Friday! We will post pictures of our VIPS. Our VIPs this week chose to enjoy some mini chocolate doughnuts!
Our Selfie Station is another new addition to Dolphins, if the children are proud of their work they can take a pop a selfie clip in their books, we will copy it for the children to bring home and share with you.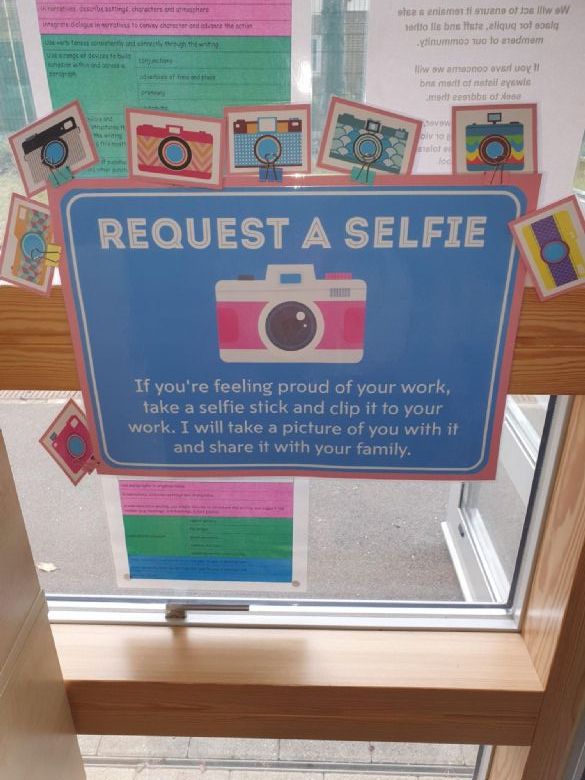 March
This month Year 6 have had their mock SATs and they did fantastically! We are very proud of their progress this year, and we will be continuing to work hard ready for the real ones in May. To help the children relax and celebrate their hard work we have also taken part in some very fun activities! We had our trip to Milestones Museum and an author workshop as part of World Book Week.
At Milestones, we took part in workshops and learnt all about life during WW2. We found out what an ARP warden was and what their job entailed. It sounded very scary, but the children recalled lots of facts and listened carefully to what life was like during The Blitz. The children got to dress up and have a go at spotting enemy planes.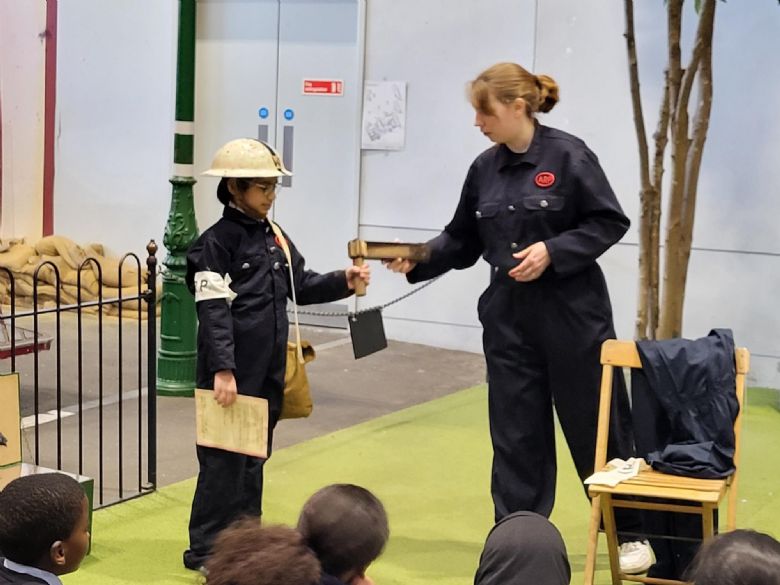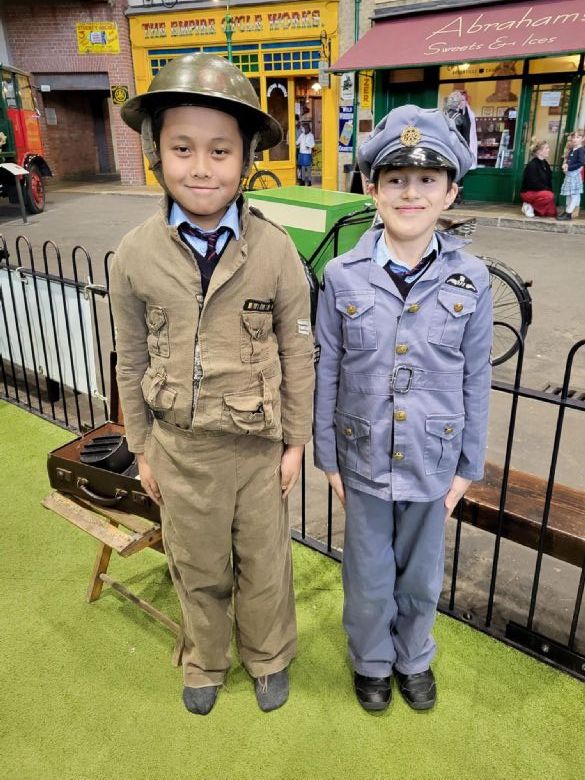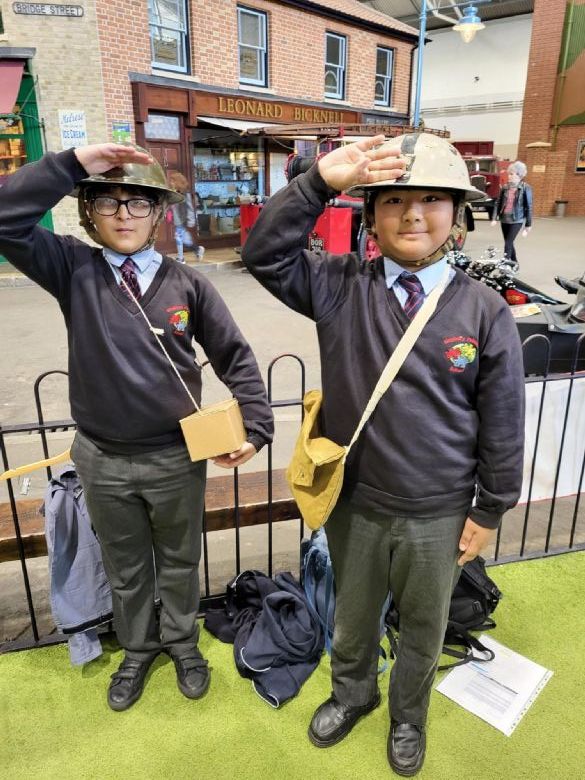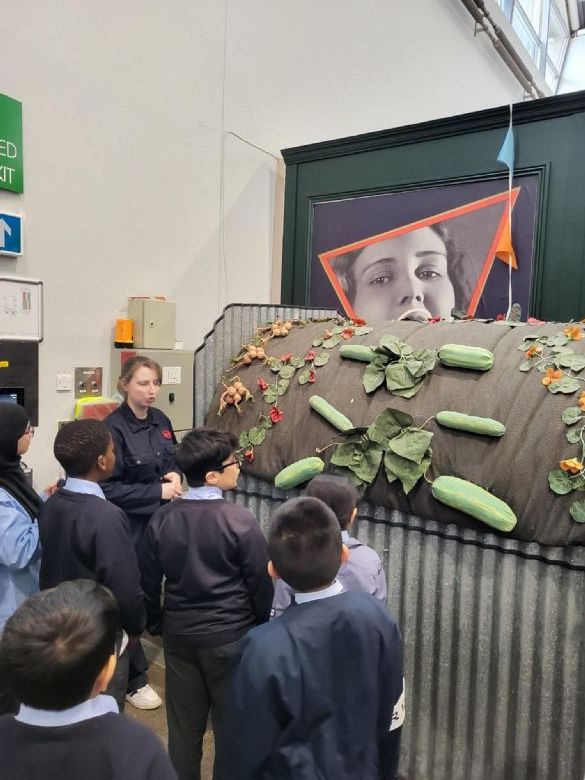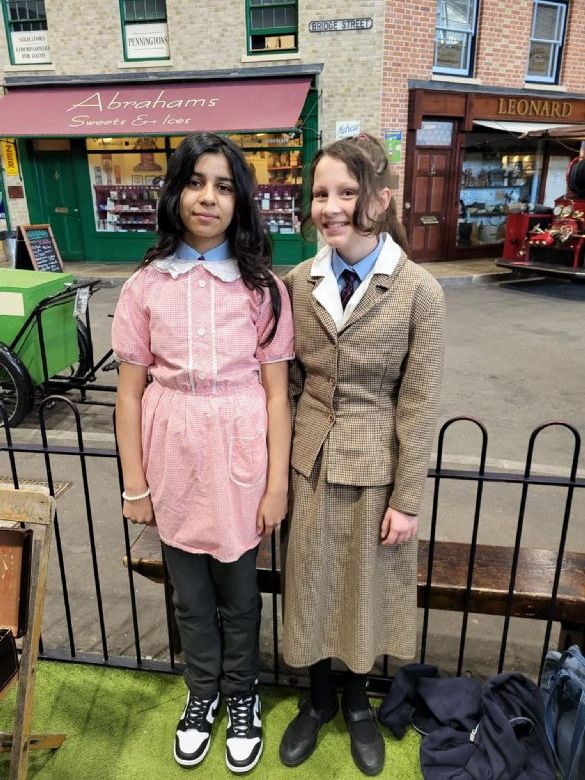 We had a second workshop where we learnt about rationing, during the war things imported from other countries were hard to get hold of due to the bombings, so the government rationed them to make sure it was fair and everybody had what they needed.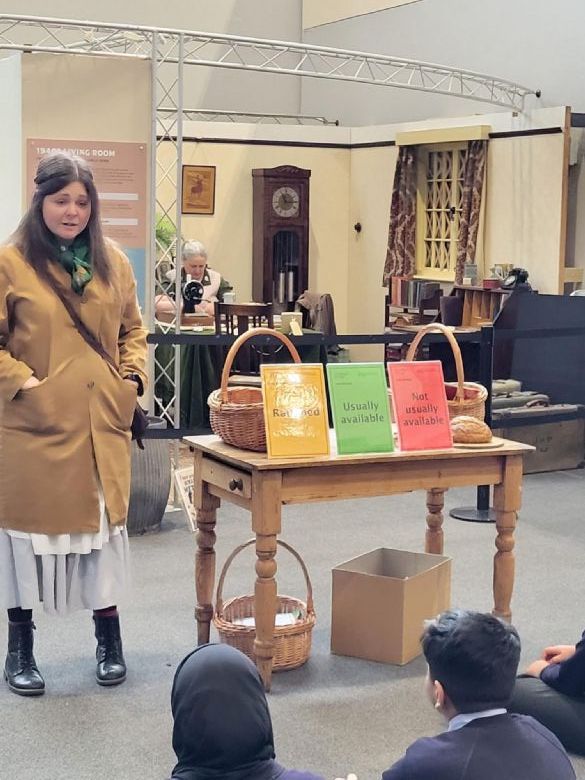 In the afternoon we got to visit the sweet shop for our rationed portion of sweets, and we visited the pier to play some games.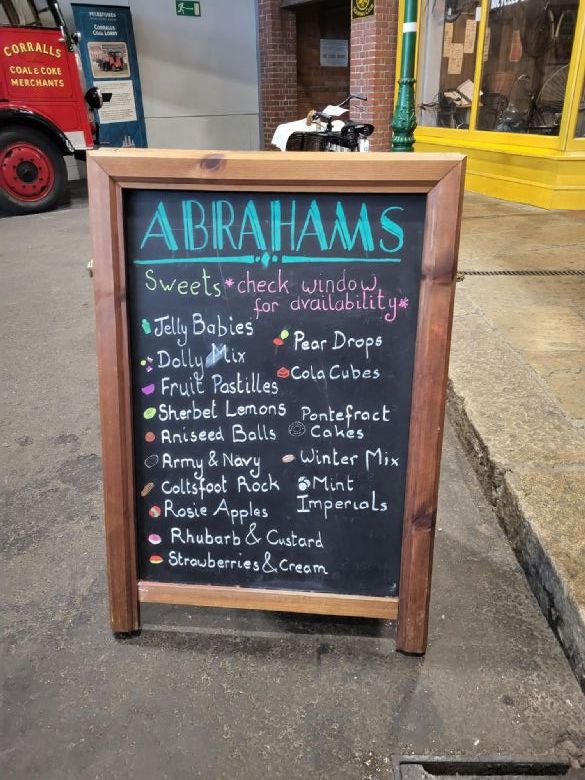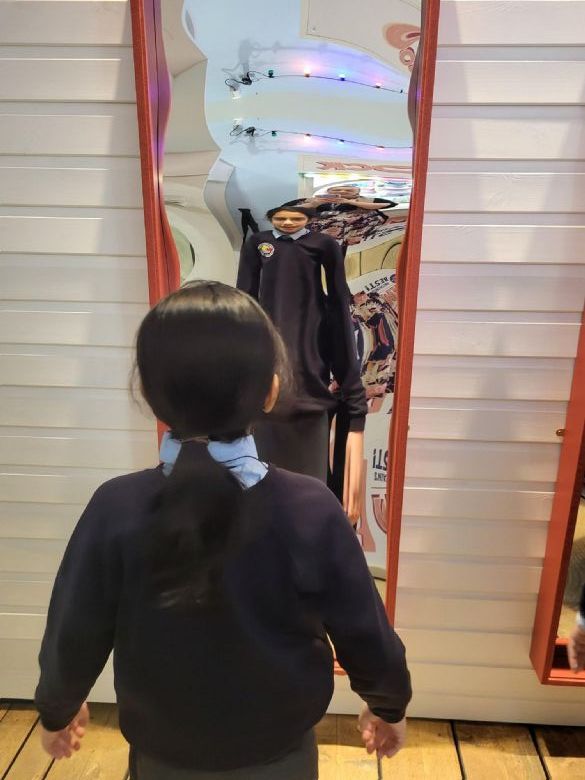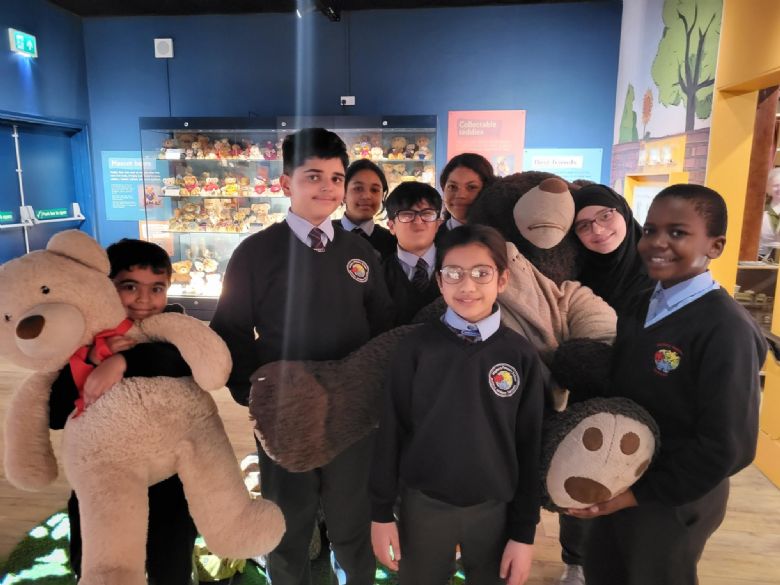 As part of World Book Week we had an author, Gareth P Jones, come in to talk to us about the importance of writing and staying creative. He let us ask him lots of questions about his career and he sang lots of songs about his books! He was very interesting and funny.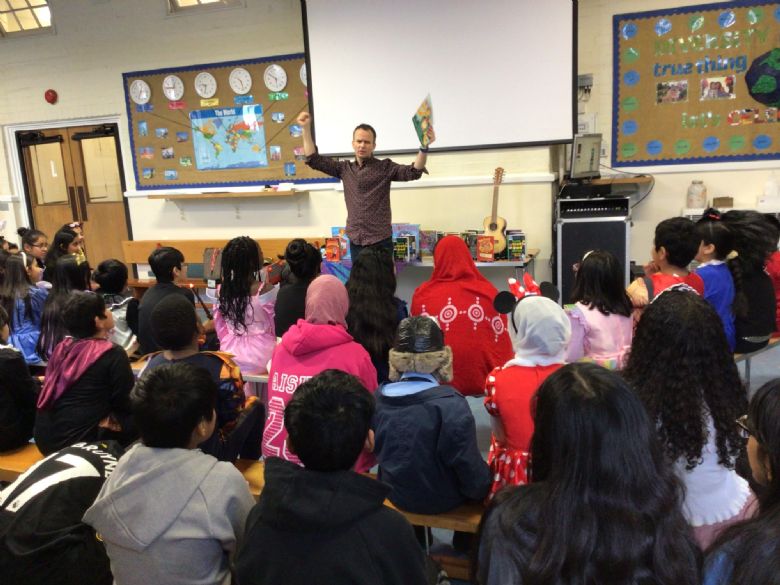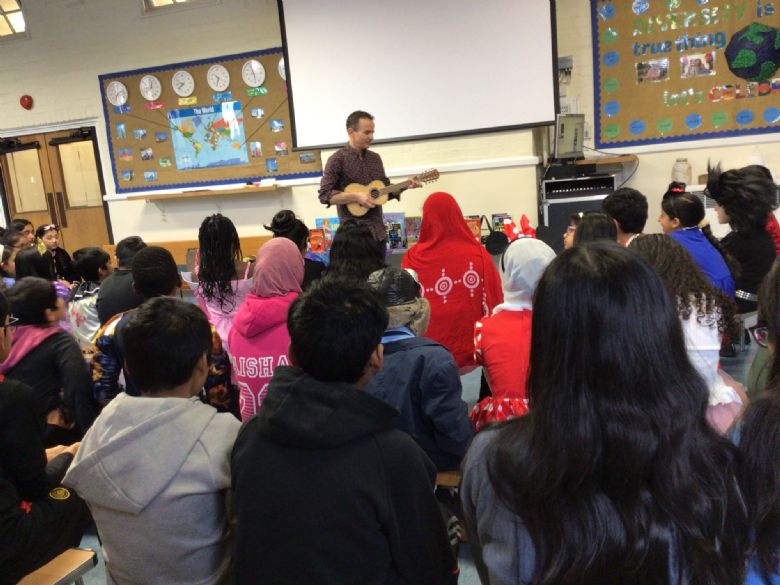 February
We have started off the month with a fantastic concluding lesson for our art learning journey! We have used a screen printer to create our own street art inspired stencil and print. The children got very creative and loved experimenting with the colours and techniques.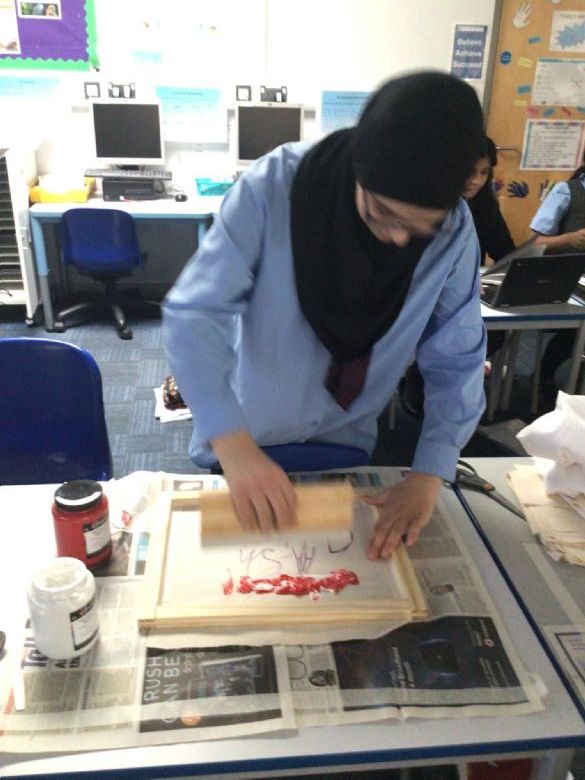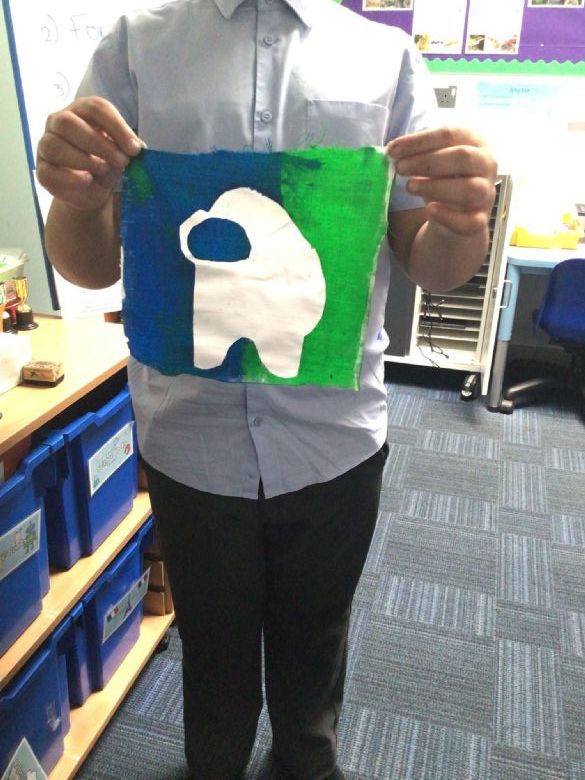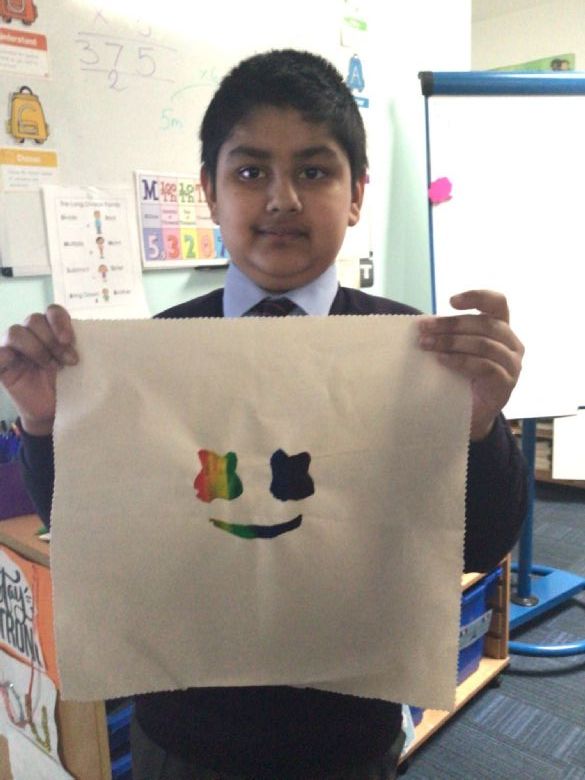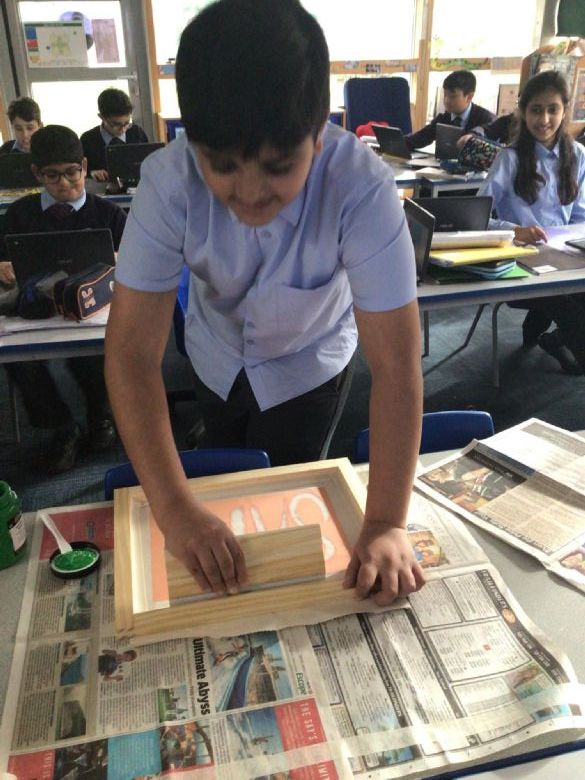 Online Safety
7th February 2023 was Safer Internet Day. Dolphins took part in a parent workshop all about Social Media. Thank you to all the parents who attended the workshop. We identified social media apps, learnt about important age restrictions and the risks of being online. Children created a list of top tips with solutions to problems we may face on social media.


January
This month has been a busy start to 2023! We welcomed a new class teacher, Miss Moore, and been enjoying staring our new topics for this half term.
In literacy, we have started a new class text 'War Horse' by Michael Morpurgo, this fits in with our history topic of World War 1 and World War 2.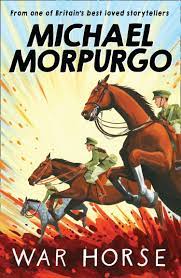 We have been focusing on our editing skills using our editing stations. Each station focused on one area the children need to edit and improve while there and then we rotate around all of the stations throughout the lesson; there are resources on each station to help the children gather ideas.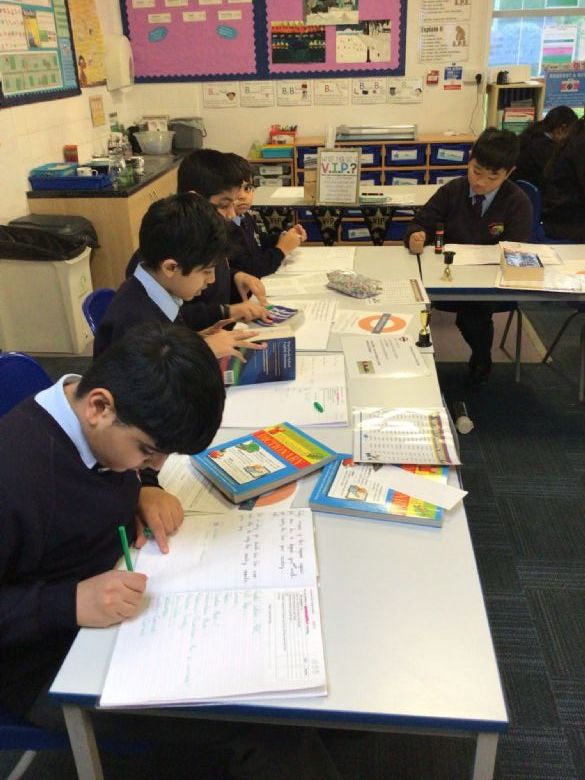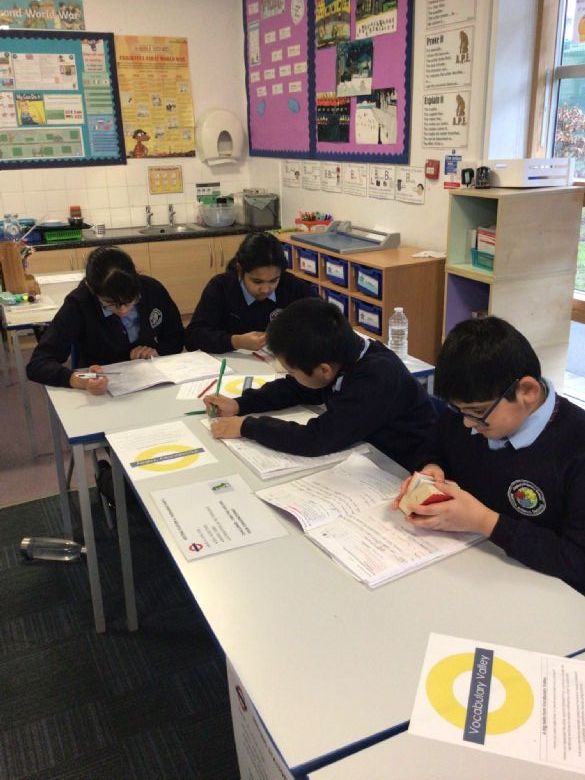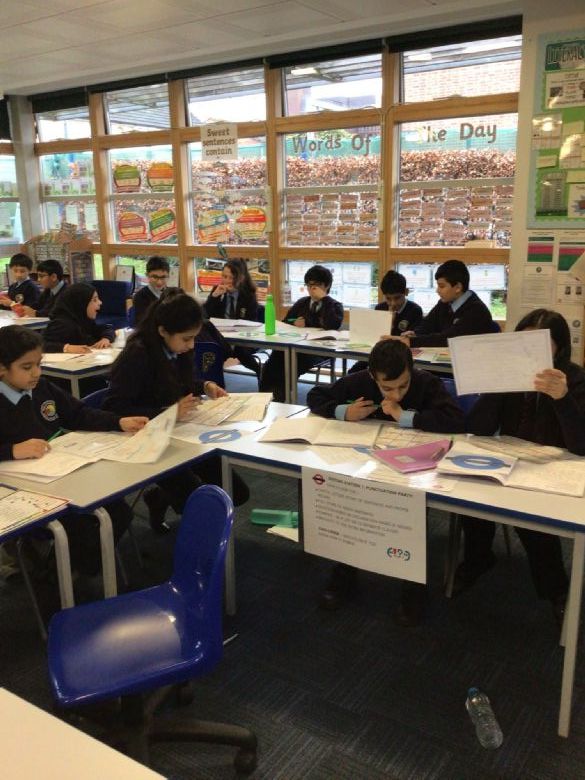 In PE, we have started two new sports, tennis and dance. The children have shown great skill during our tennis lessons, so far we have practised balance, coordination and returning the ball. We have also learnt the importance of the handshake grip and keeping a firm wrist!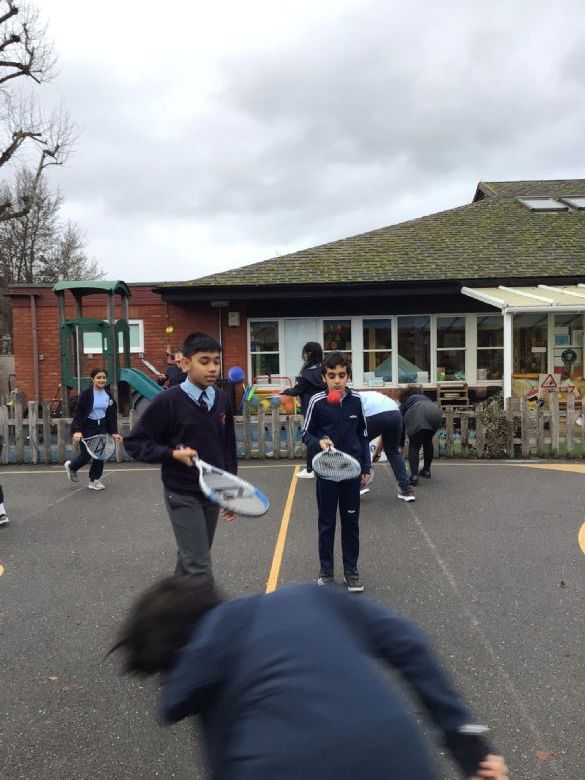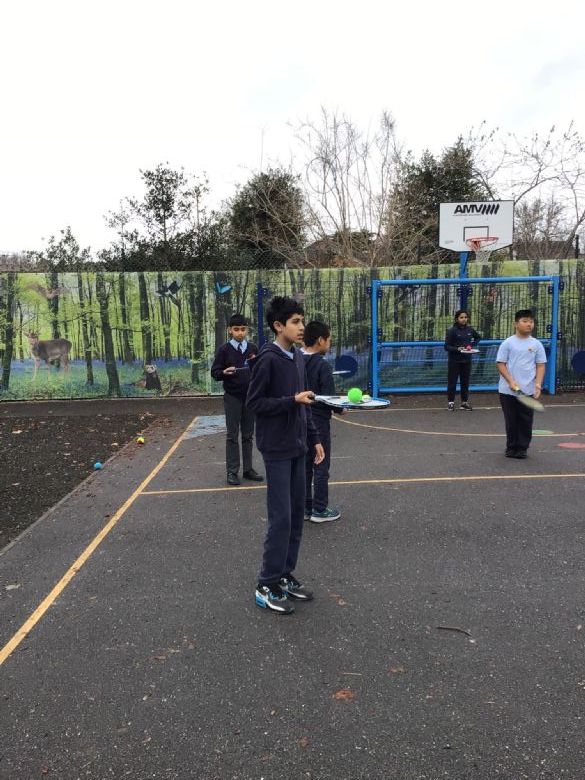 In Art we have been looking at street art and the famous artist Banksy. The children enjoyed looking at a range of his art works and debated whether they thought it was art or graffiti, it was a very interesting topic! The children have been learning how to create depth in their art work by looking at positive and negative space and creating these in their work. We had some great results!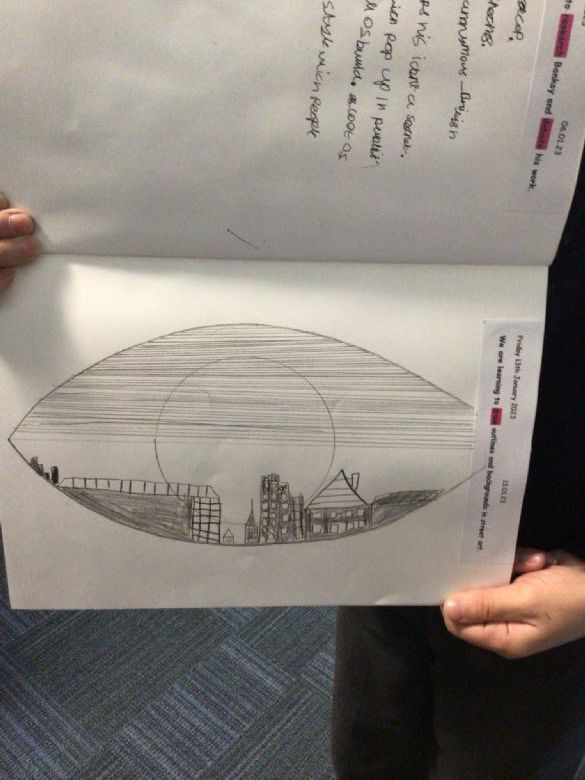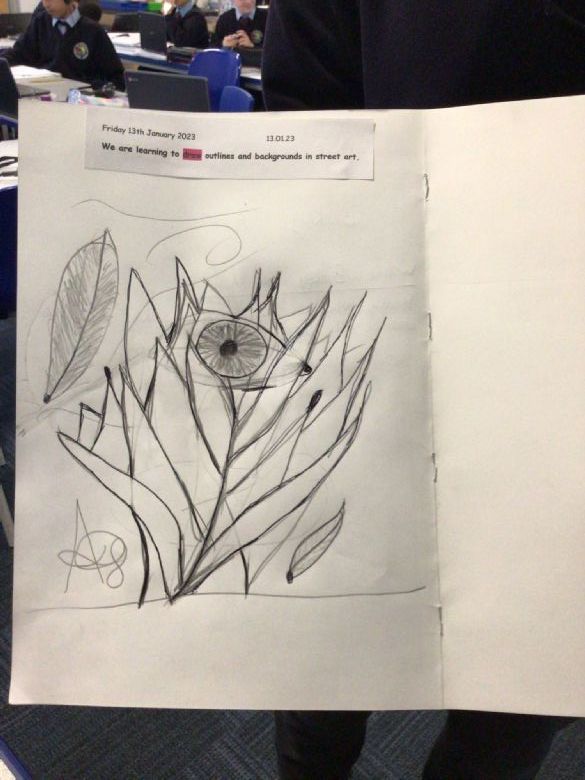 December
In Year 6 we have had a very busy month. We were rehearsing for our Christmas performance. We decided to create a class acrostic poem all about what makes Christmas special to us. We voted for our favourite ideas for each letter and put them together for the show. We also chose an upbeat Christmas song we know the audience would love, 'Santa Claus is Coming to Town.'
In DT, we have finished our healthy packed lunch learning journey. We have researched what would make a good healthy packed lunch, looked at the differences between processed, precooked and fresh foods. We then created a questionnaire for a friend to find out what they would want in a healthy packed lunch. We then used that information to plan what we wanted to include and created shopping lists to take home. We also constructed nets to hold our packed lunch items.
This week it was finally time to make our healthy packed lunches. Unfortunately we had a lot of absences on the day, so the children adapted their plans and created their own packed lunch. The children did so well sharing ingredients and working together! It was a great day.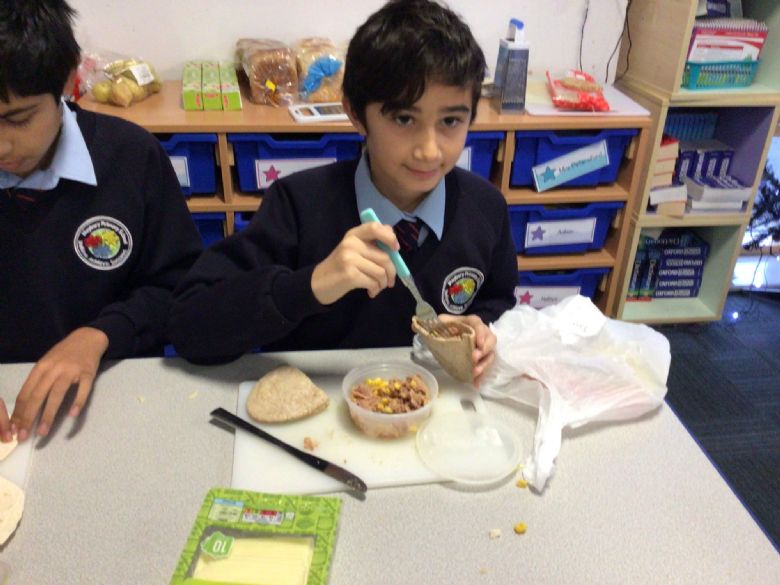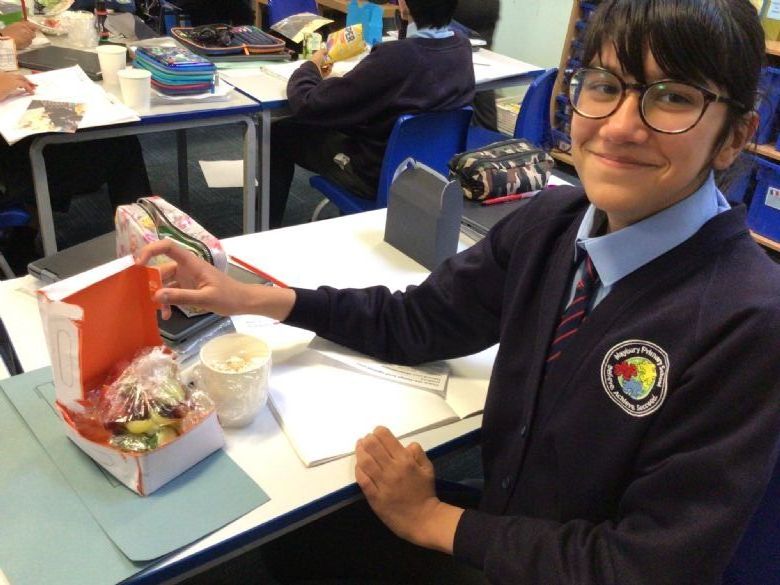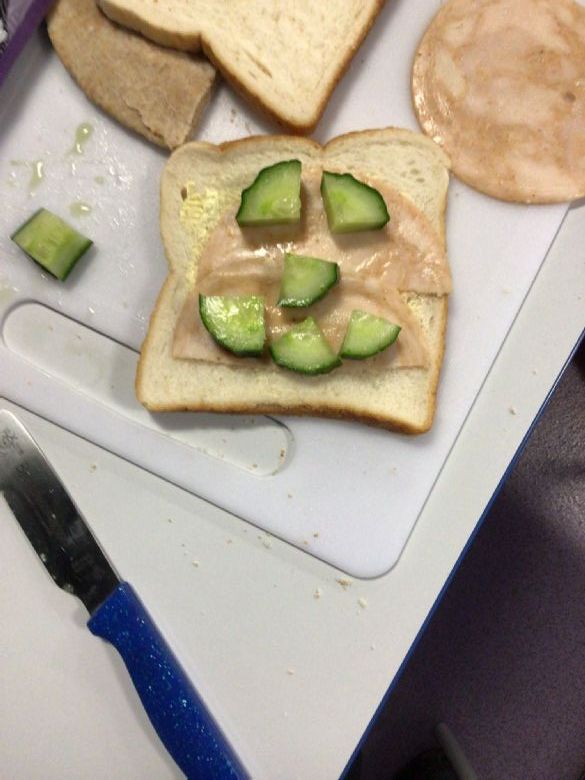 In Literacy, we have been creating our own Christmas adverts, we wrote the script for our groups, made props and then recorded them and shared them with the class. It was great fun and the children loved performing them.
In PE we had our final lessons in football and applied the skills we have been practising in mini-games, it was great fun and the class were competitive as always! We have really enjoyed learning about football at the same time as the World Cup!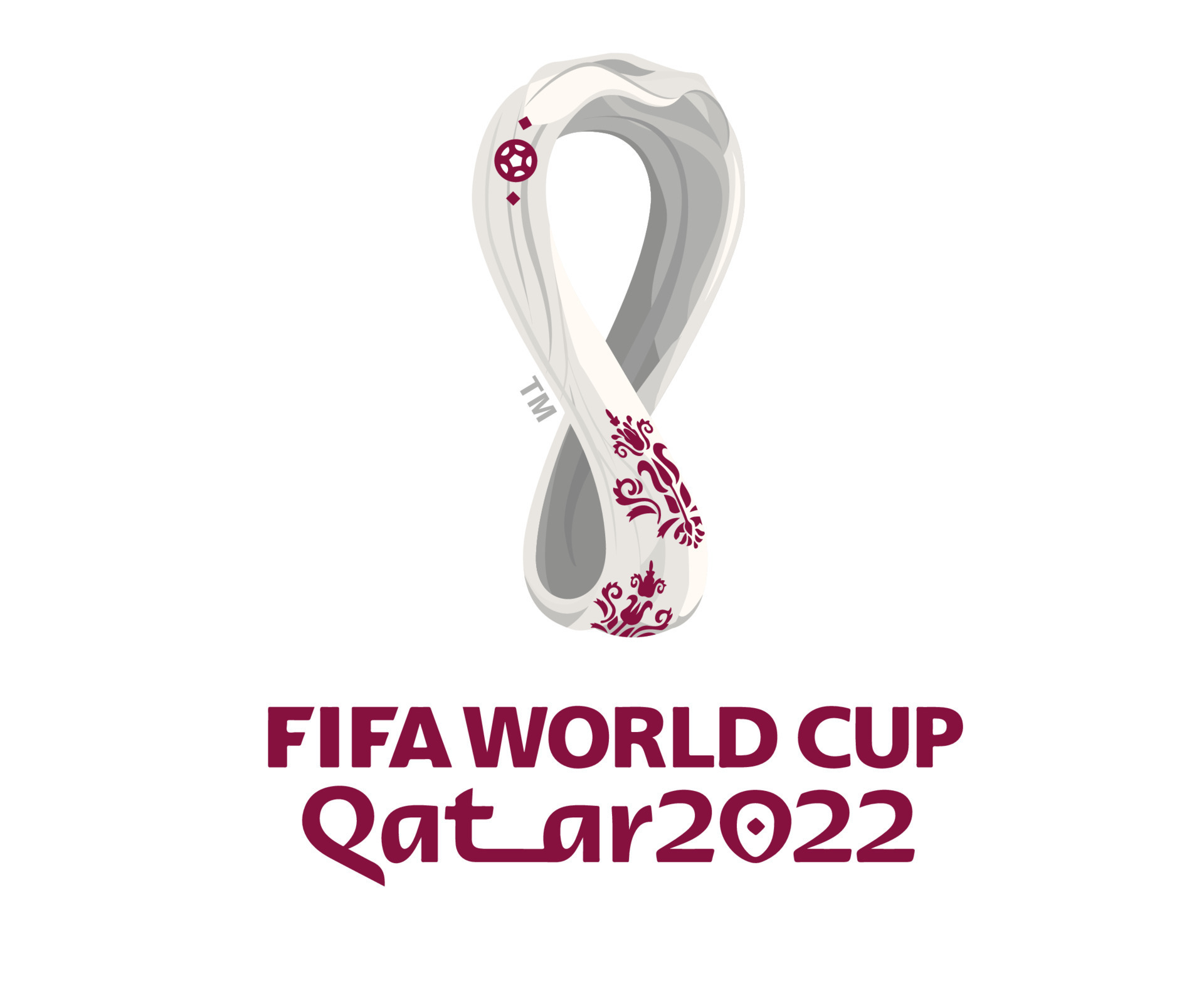 In computing we have wrapped up our spreadsheet lessons with a big event! The children needed to plan and budget for a big party. They had a price list of items to choose from, and they worked with a partner to create their spreadsheet using the function inputs we had learnt about.

To finish off a busy half term and start celebrating Christmas we visited the Christ Church to take part in a Christmas quiz all about the Christmas story. The children got to apply their knowledge about what we have learnt about Christmas in a very fun way. All of the children enjoyed themselves and my winning team got trophies to take home.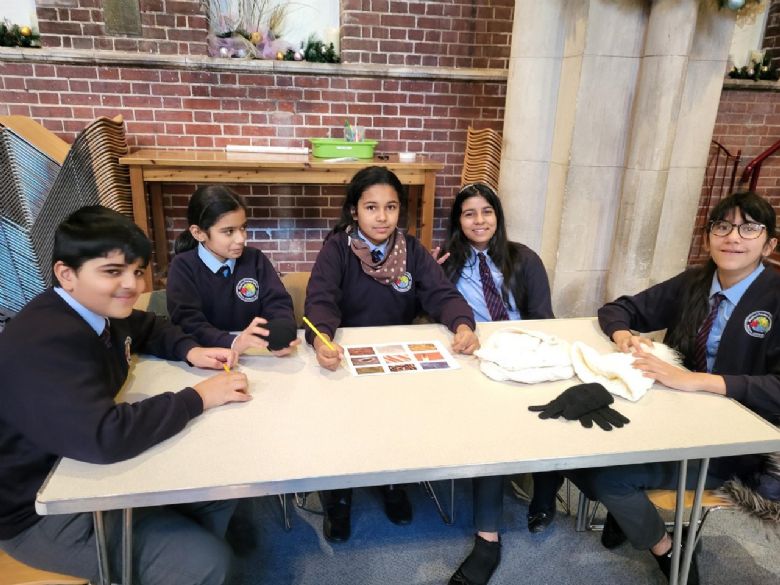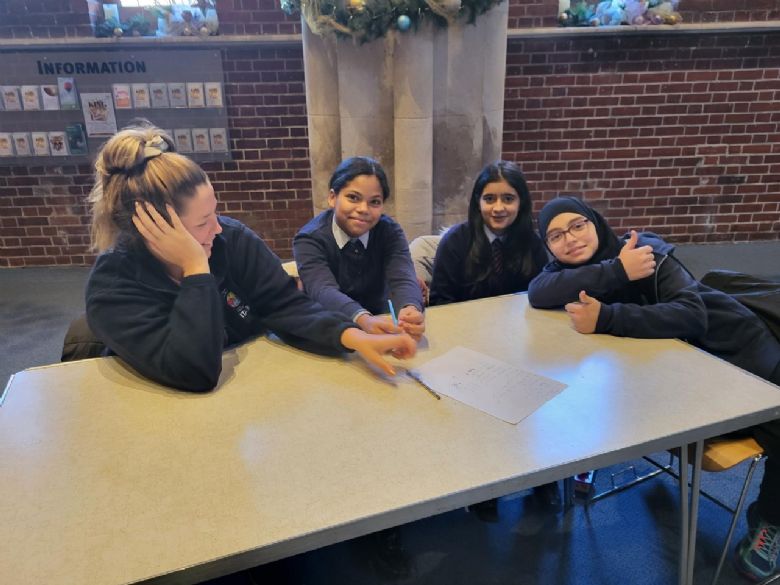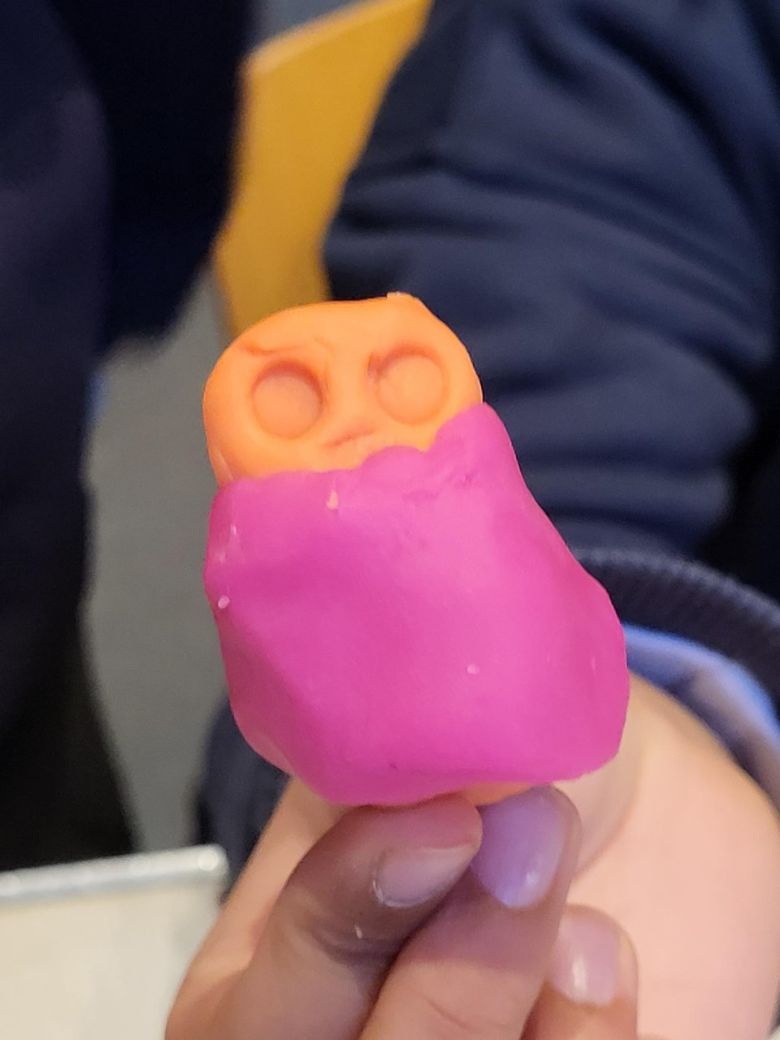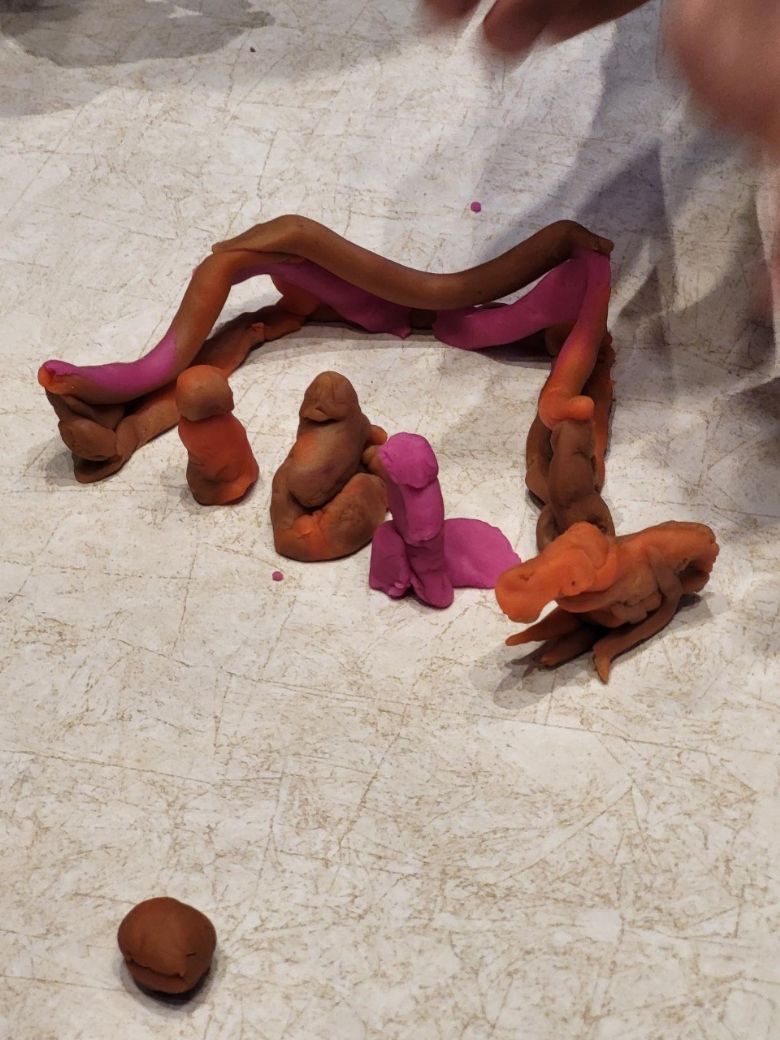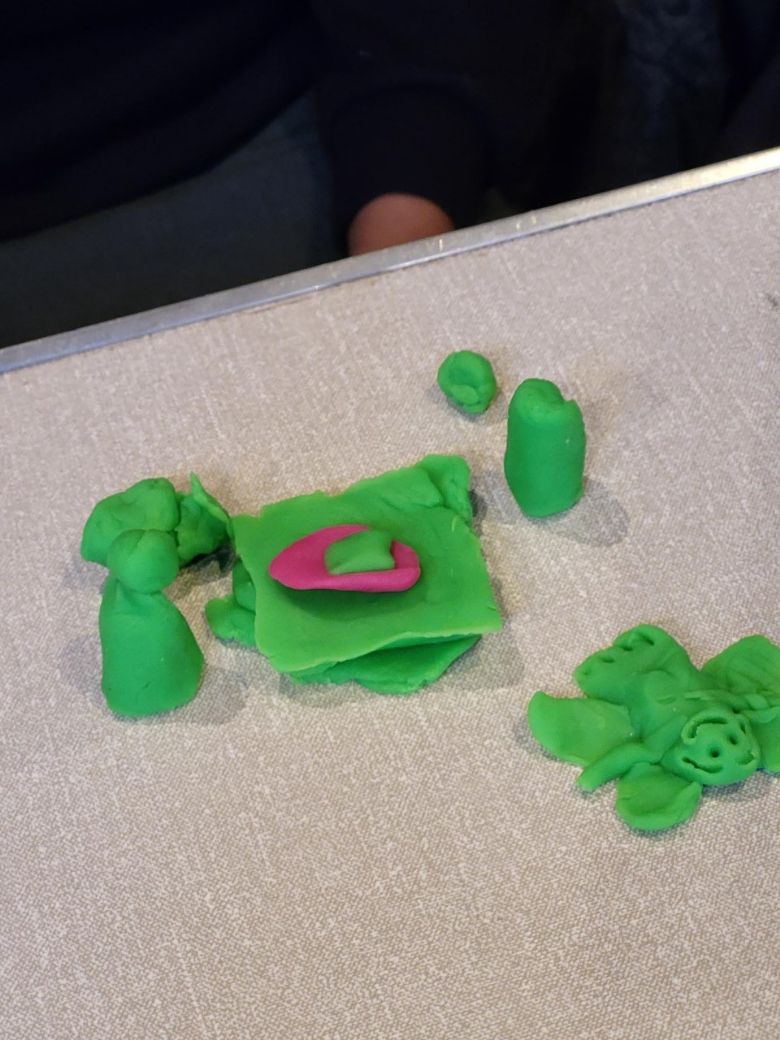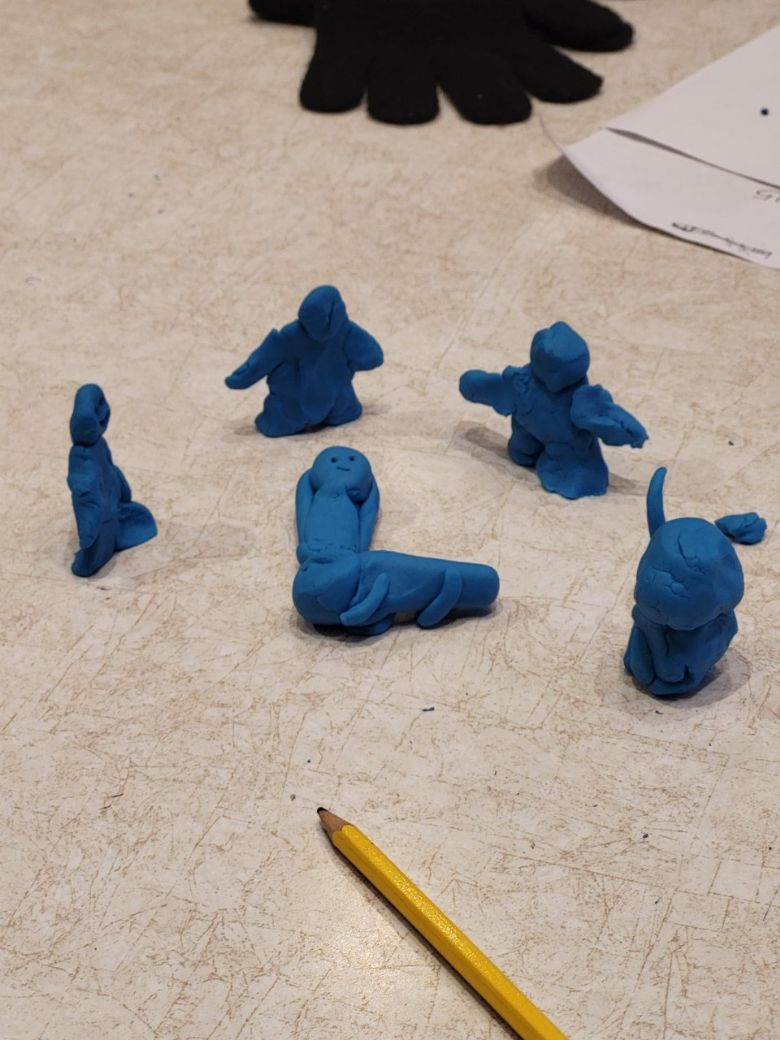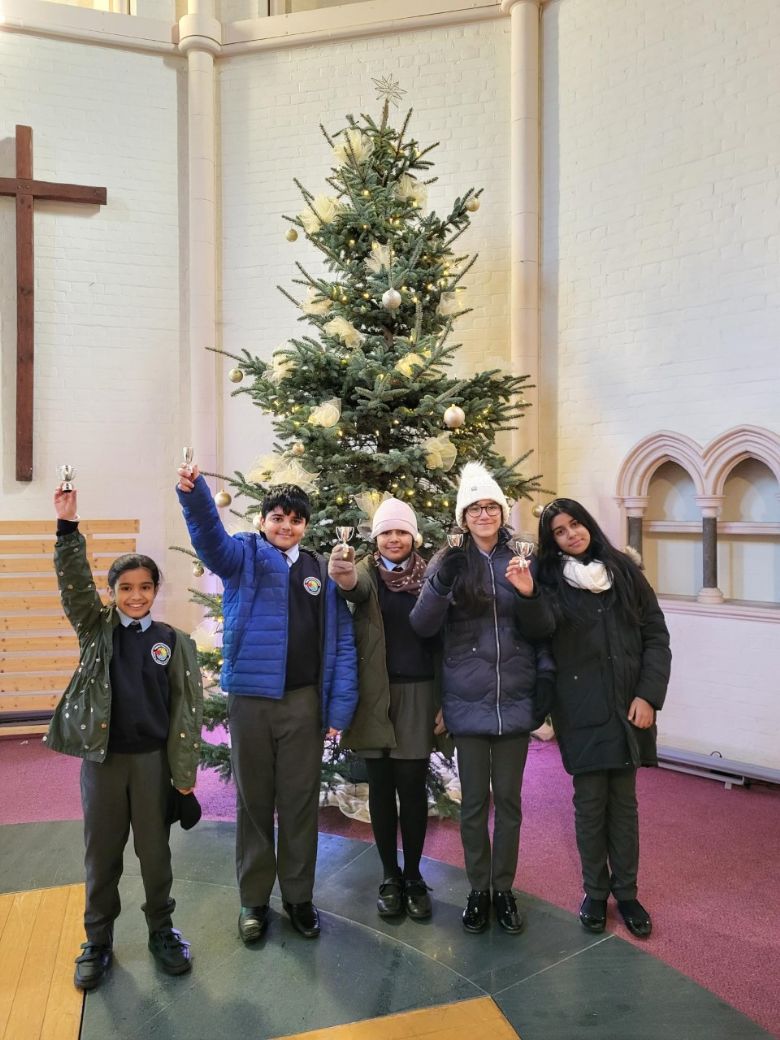 November
This has been a very busy month for the Dolphins. We finished our first class text and now have our new one 'Street Child' by Berlie Doherty. It is based on a young boy Jim Jarvis and his life in the Victorian times. We have been focusing our Literacy learning around this text and producing different pieces of writing about Jim and his life.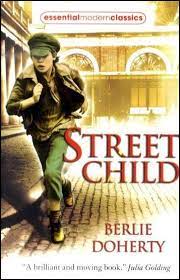 This month we also had two workshops, we visited the new Life space tent in the hall with one of our favourite visitors, Mark. He came to talk to the children about decisions we make in life and how to make sure we make decisions that are best for us and how we can cope with peep pressure. We then watched a video about Jack who was facing some tough decisions when his friends try to pressure him into breaking rules. We talked about how Jack and his friends could speak out against their friends and work as a united front.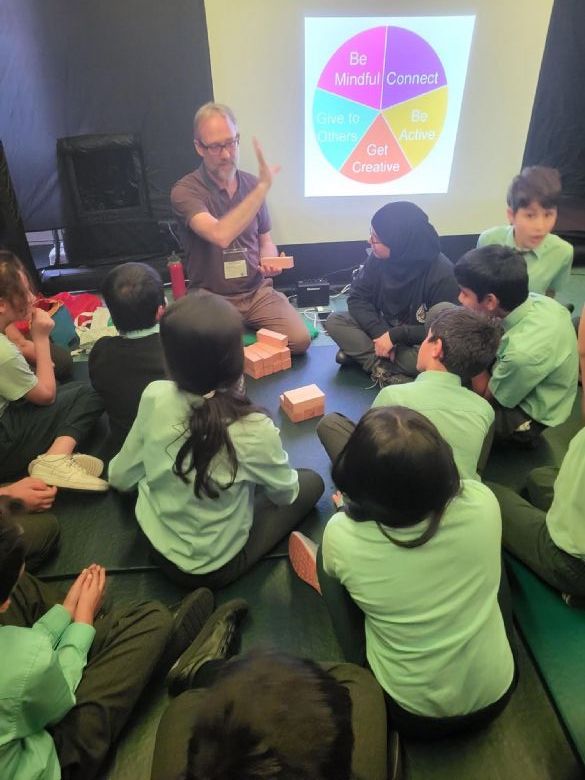 We also talked about what our body needs to stay healthy including how our organs work and we even learnt some fun facts! We also learnt about drugs and the difference between legal and illegal drugs and how they can affect your body.
In science, we have started a new topic 'Evolution and Inheritance' and we have been looking at maternal and paternal inherited characteristics. The children produced some great homework for this!
We also had a visit from the Surrey Minority Ethnic Forum. They came to talk to us about being different and the importance of being an individual and being proud of who we are. The children watched a video on how to stay positive and have a positive mental attitude. They then thought about what makes them them and an individual and what makes our friends good friends.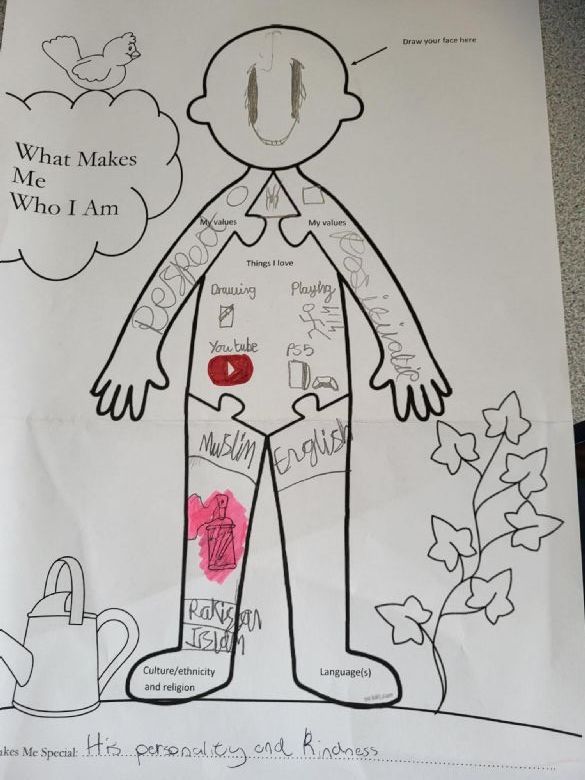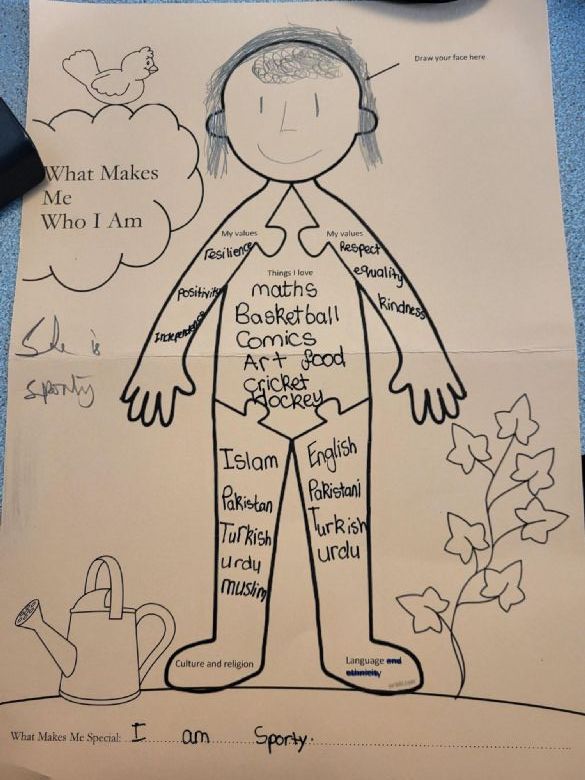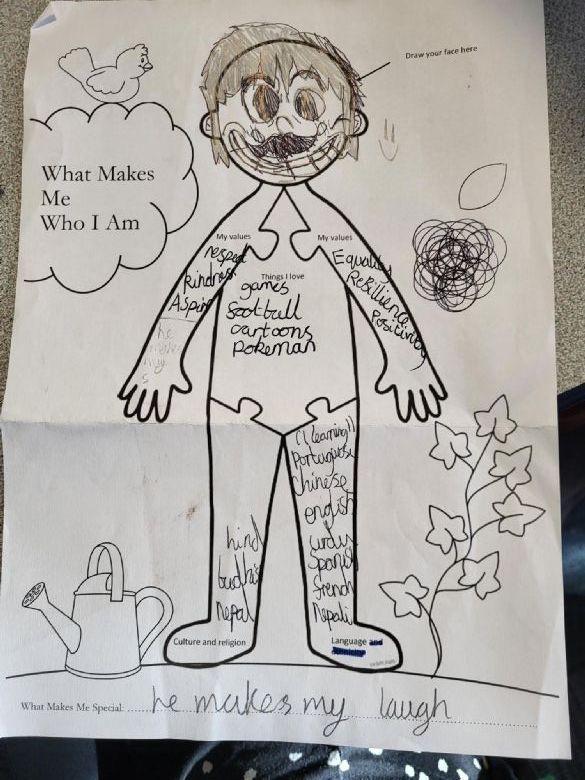 In DT we have started a new project about making a healthy packed lunch for a friend in the class. The children will be setting questionnaires to find out what their friend wants in their lunch. They will also be writing a shopping list for items they will need to bring in for our making sessions in a couple of weeks. Once they have been completed the children will be getting feedback to see if they fulfilled their brief.
October
This month we have been settling into year 6 well, we have completed our Lowry learning journey in art and the final pieces were amazing! The children had learnt about creating depth in paintings by creating a foreground, middle ground and background. We thought about how we could use tones, tints and shades to help separate these and define these areas.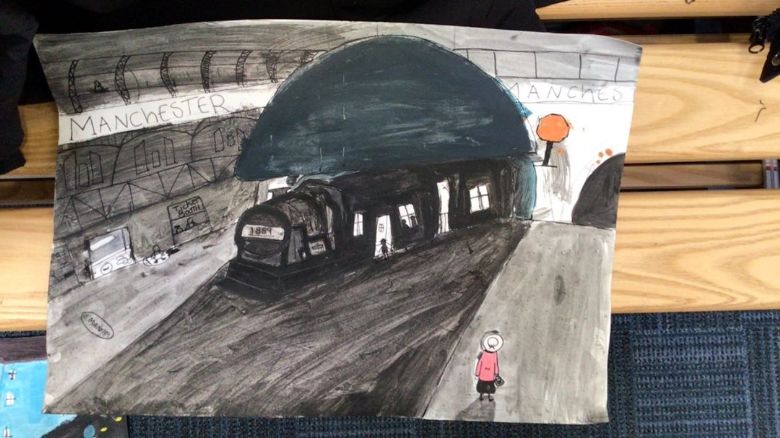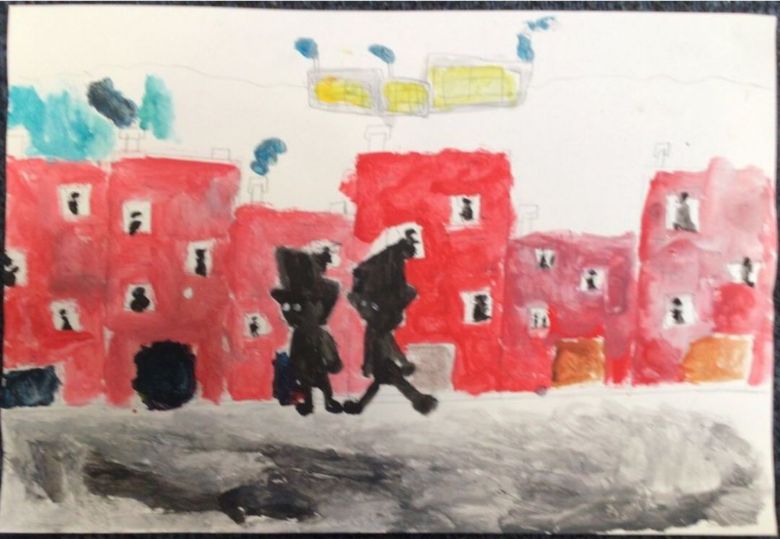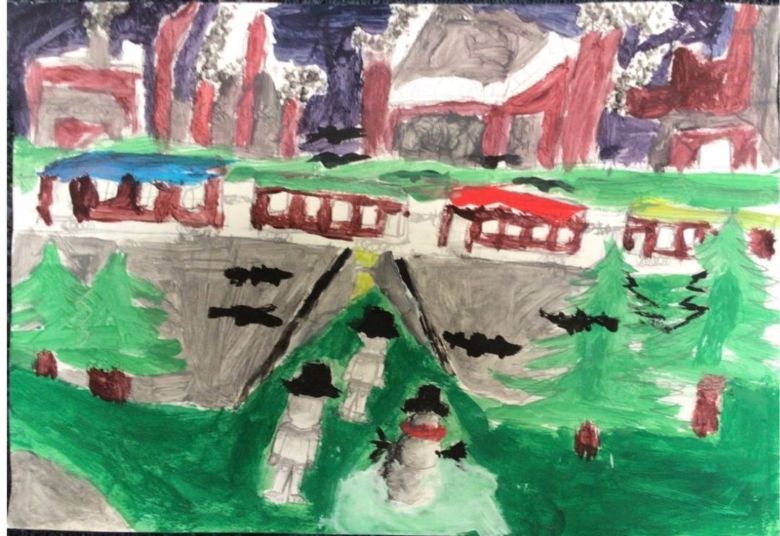 It was a challenge as Lowry only used 5 colours in his paintings but the children very much enjoyed the unit and their final pieces were fabulous!
In literacy we have been continuing our text 'Pig Heart Boy' the children produced some superb newspaper articles about our min character Cam and his controversial transplant! The children will be bringing their book home to finish reading it at half term.
This week has been international week, we chose France as our country. The children created information leaflets on their favourite French tourist attractions. They were very informative and produced our next 2 VIPS for after half term!
We made Croissants for the food sale, it was definitely tricky to pick between the cheese and chocolate ones!
September
This month has been a very busy for Dolphins! The children have settled into our new classroom environment well and are keeping up with the demanding schedule.
In Literacy, we have started reading 'Pig Heart Boy' by Malorie Blackman. This is a very interesting text with some very interesting issues regarding organ transplants. This text has linked well with our Science unit 'Animals Including Humans' which has included learning about the different organs in the circulatory and digestive systems and what their functions are.
​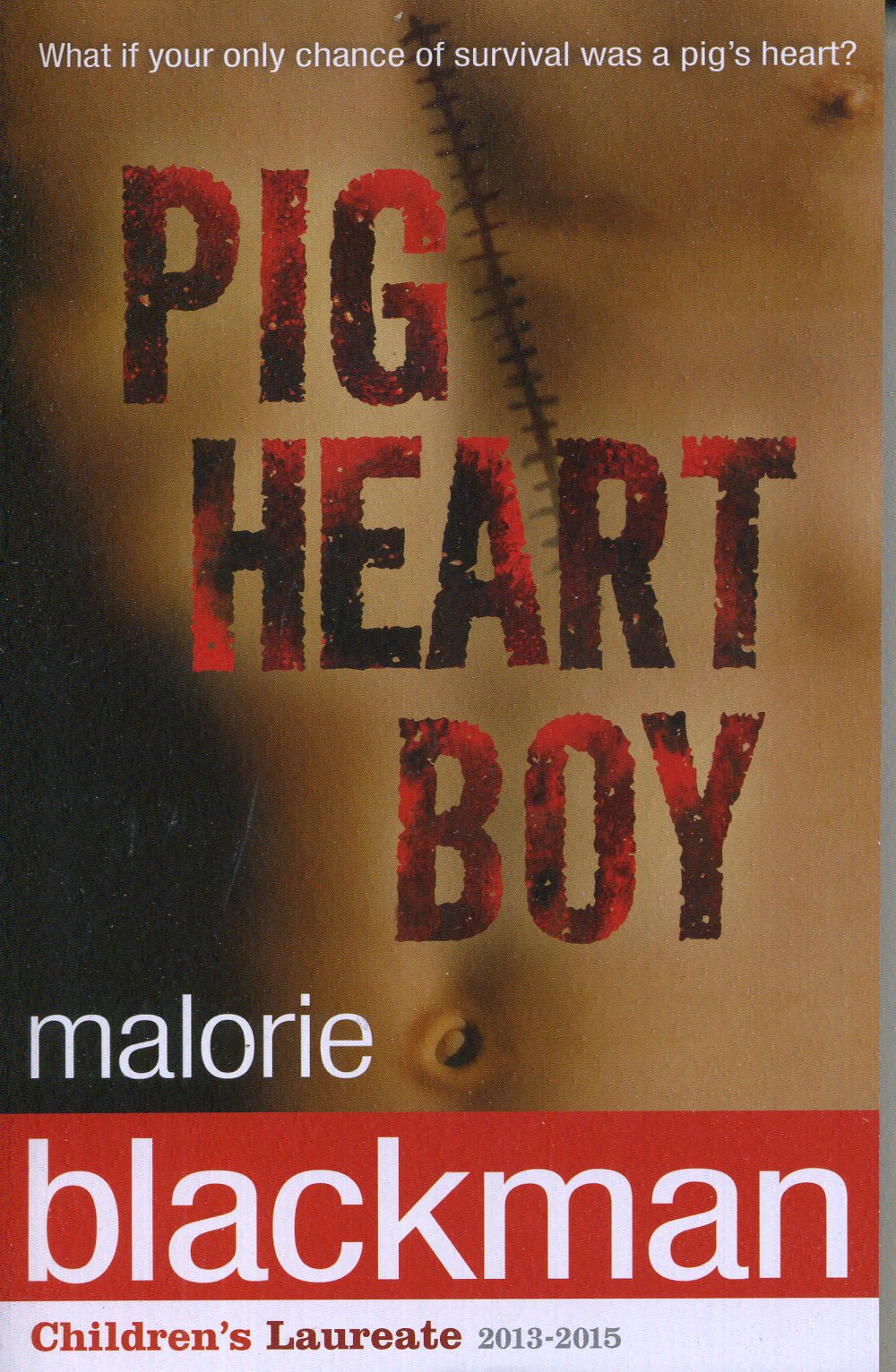 'Pig Heart Boy' has a controversial story line which has lent itself well to debating in Literacy. The children chose a side, researched facts and evidence to support their viewpoints and then learnt debating skills. This week of learning resulted in us having our own debates at the end of the week. It was great to hear the children giving reasons and evidence to support their opinions!
Each child enjoyed receiving their copy of the text to read and follow and some made bookmarks to help make sure we look after the books!
We have also been busy exploring our creative sides! We have created portraits of Stephen Hawking and we have started looking at a Victorian artist LS Lowry. We chose our favourite painting of his and then chose one specific part to mimic his style.