Jellyfish
Welcome to Jellyfish Class (Year 2)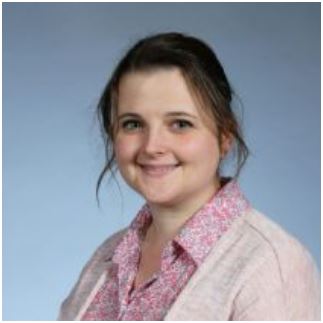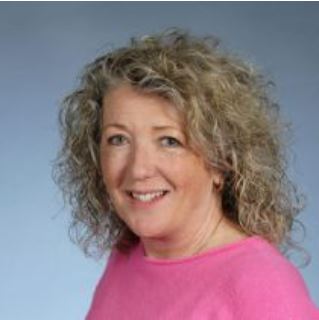 Mrs Zalman (Class Teacher) Mrs England (Teaching Assistant)
If you have any questions or need to contact us, please send any emails to: jellyfish@maybury.surrey.sch.uk
Important Class Information
Our PE days are Tuesdays and Wednesdays. Children must wear PE kit on these days.
Home learning will go out on Tuesdays and must be returned on Mondays. The pages in the CGP books will be posted in the Jellyfish Home Learning section.
Reading must be completed at least 3 times a week with a comment in the reading diaries.
Our Learning
This is what our week looks like in Jellyfish class: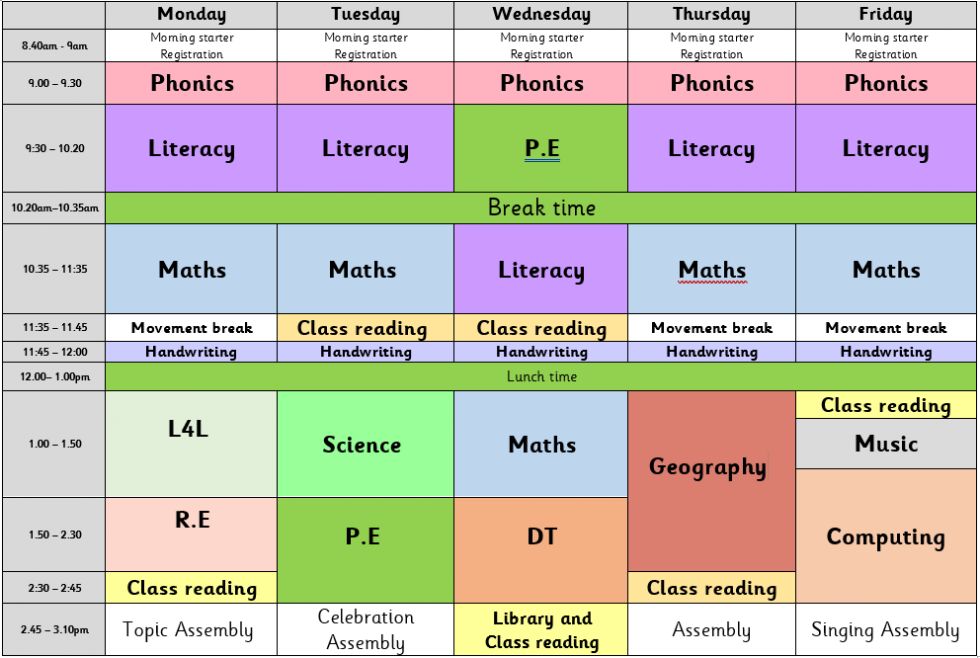 February
PE days are now Tuesdays and Wednesdays for the rest of this half term. Please ensure your children are wearing socks (not tights) on Wednesdays as we need to be bare foot for our gymnastics lessons,
This month, Jellyfish have been finishing the clay pots. We have painted them and glazed them with glue to make them shiny. We have now moved onto our new DT project which is all about structures. We have investigated and experimented with different resources to make stable structures.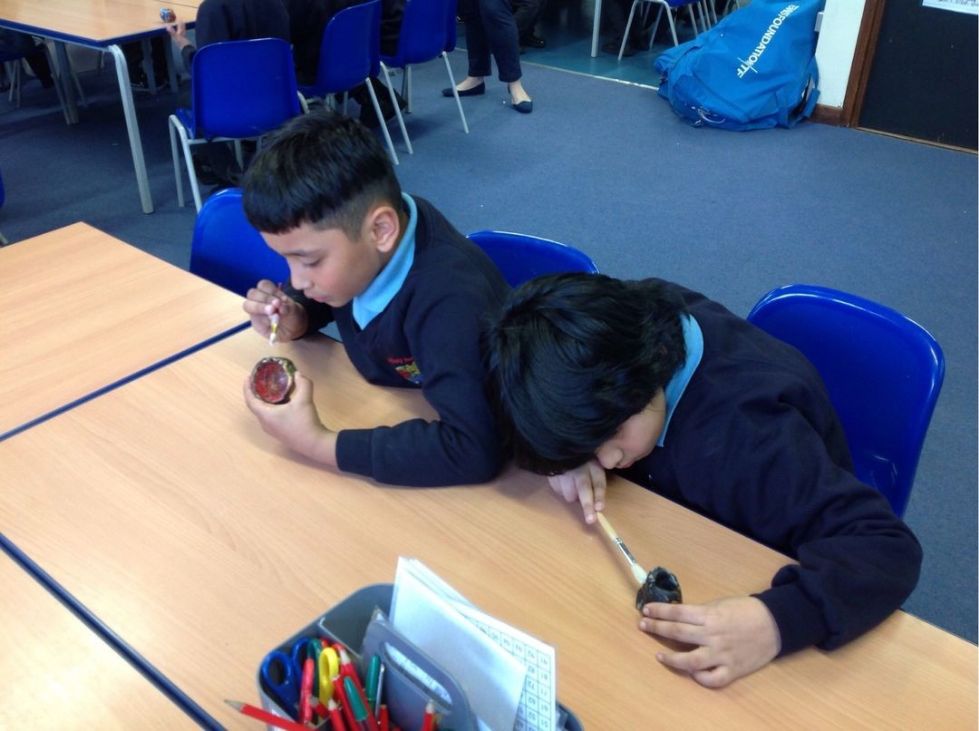 ​​​​​​​
In History, we finished off our topic on the Great Fire of London by recreating the fire in the playground! We painted boxes to look like the houses and even had a bakery to start the fire in!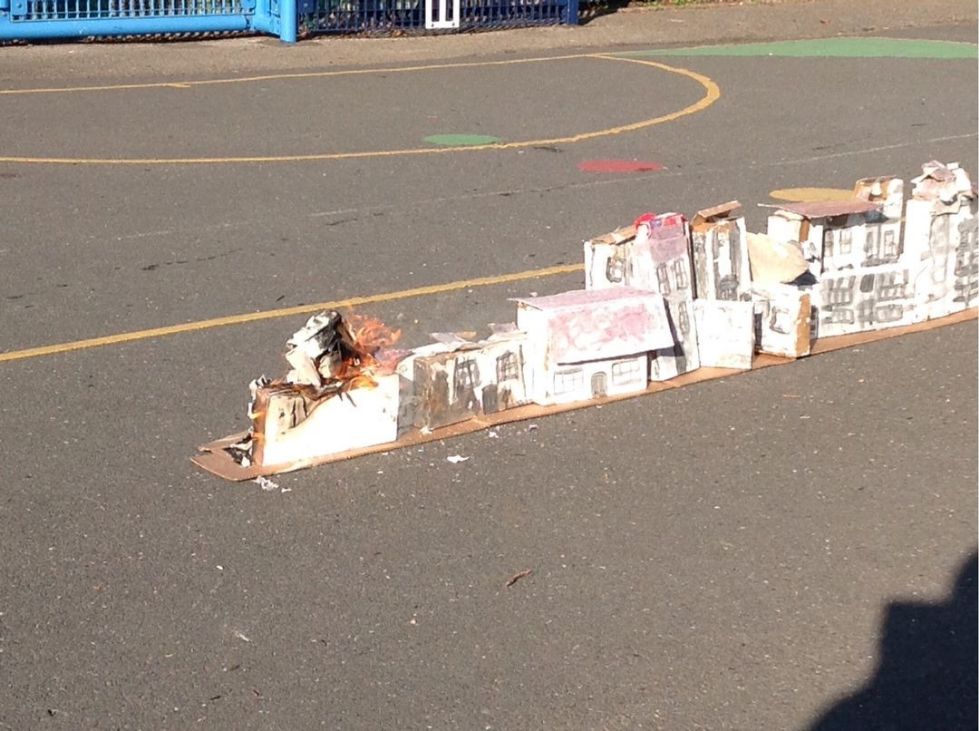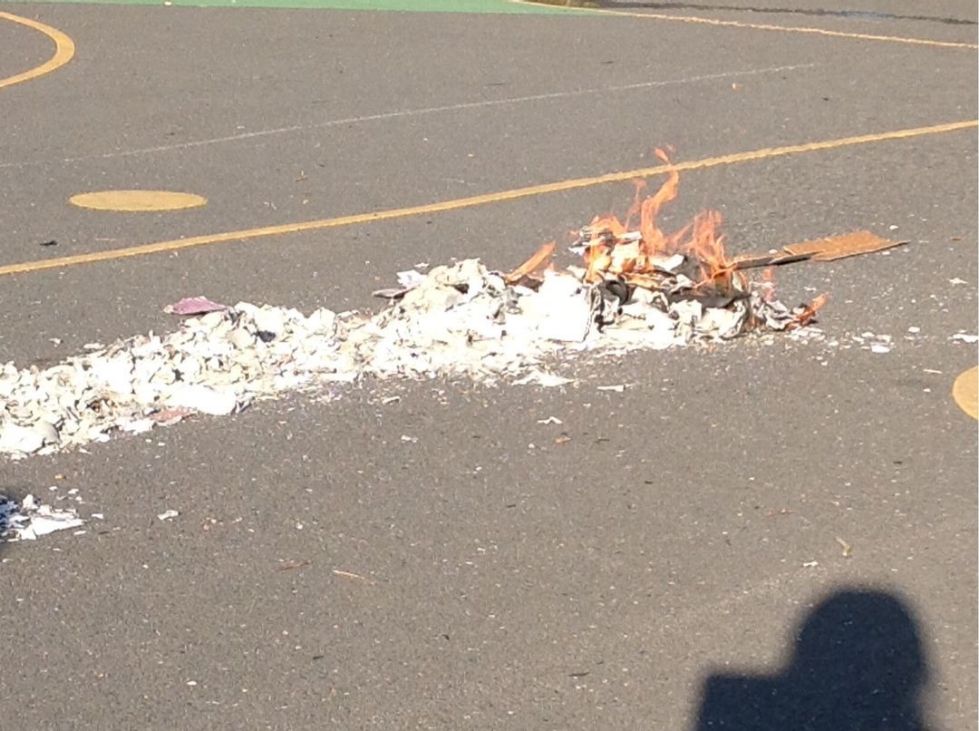 In maths, we are looking at measurements. We have learnt about measuring length in centimetres and metres and measured different things around the classroom. We are now moving onto telling the time so some extra practice at home would be a great help!
January
We started off the year with some great new topics and exciting learning in Year 2! We have started learning about the Great Fire of London and the children brought in amazing projects about it from their home learning. We have written diaries pretending that we are Samuel Pepys, seeing the fire spread through the city!
For our art topic, we are making clay pots like our topic artist, Clarice Cliff. So far, we have researched some of her work, made slab pots and thumb pots out of clay and practised carving patterns into clay. We had a variety of tools and equipment to use to make our patterns and they turned out great!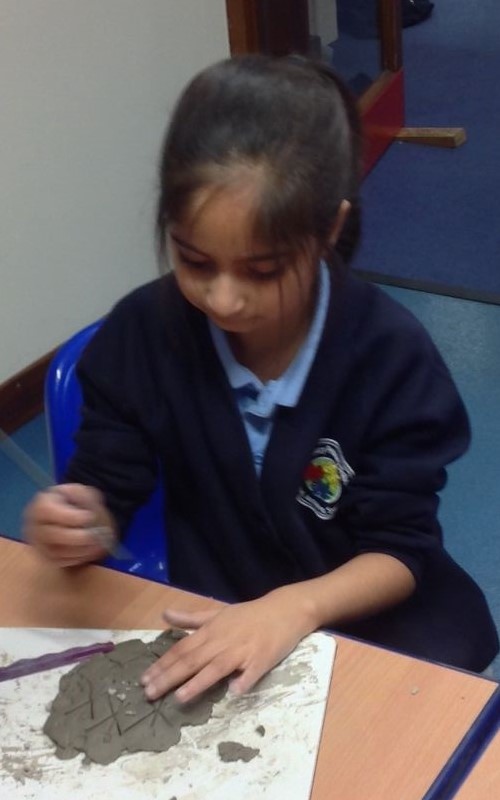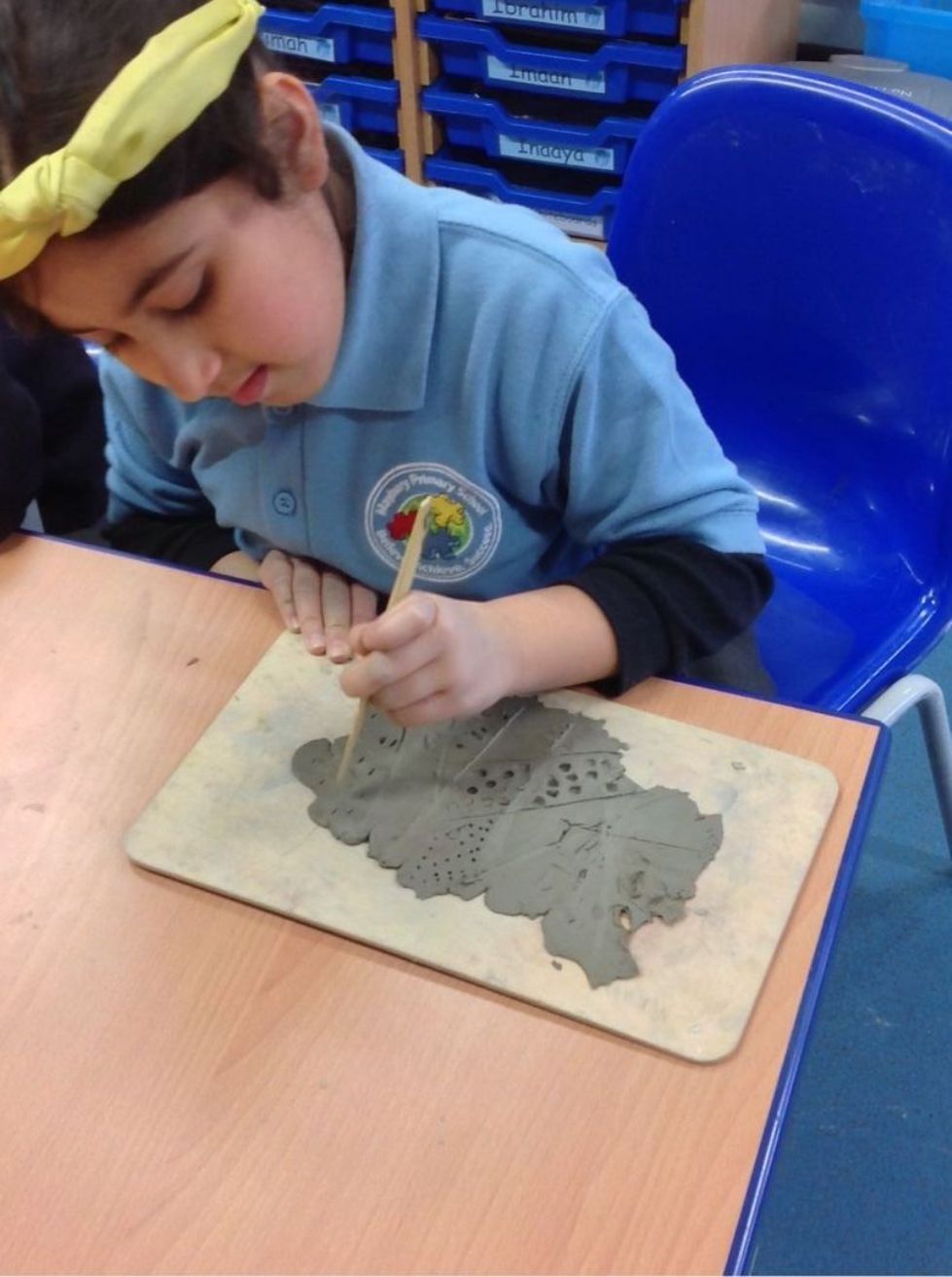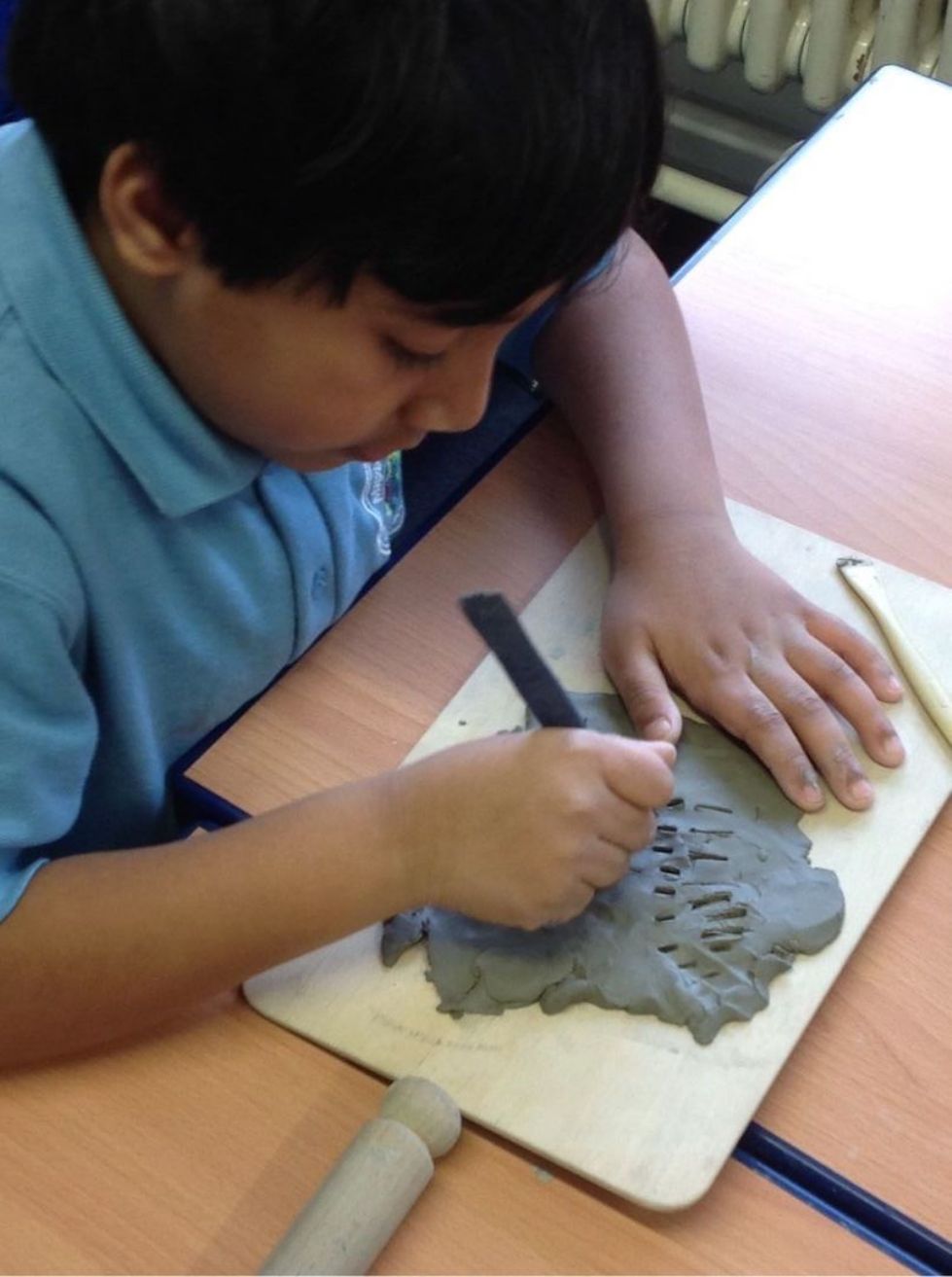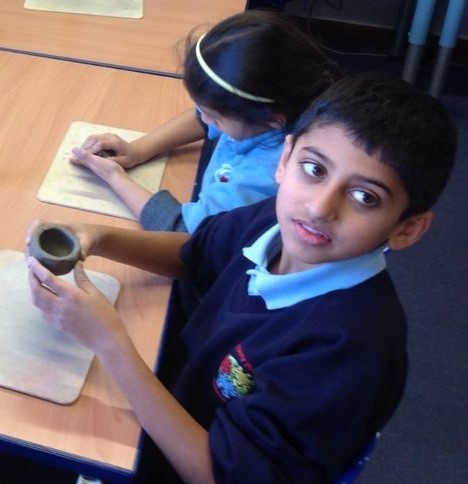 In our Science lessons, we have been looking at different habitats and living things that we might find there. We started by looking at habitats in our school with a minibeast hunt and have moved onto sorting UK animals into their habitats and worldwide habitats, like the ocean and the Arctic.
December
This month, Jellyfish have been writing instructions in Literacy. We have been looking carefully at imperative verbs and time connectives. We also talked about how important it is to write the steps clearly and in the right order—we helped Mrs Zalman make a jam sandwich but it went very wrong when our instructions weren't clear enough!
We then planned (we had so many ideas!) and wrote our own instructions for making pizza, a smoothie, a fruit salad or a trifle and we made sure to be clear this time!
In Science, we have been finishing off our Everyday Materials topic with some experiments. We tested whether we could change the shape of some materials by bending, stretching and squashing them. We also learnt about how different materials are recycled and talked about why it is important to recycle as much as possible. We used this learning to sort pictures of materials into the correct places.
In geography, we were comparing our lives to the lives of people in the Maasai Mara. To do this, we looked at jobs, school, how houses are built, what roads are made out of, wildlife, vegetation and crops and mountains. We learnt and remembered so much information about the Maasai Mara.
November
This month, we have been learning about Wheels and Axles in our DT. We have been experimenting with different types of wheels, how to attach them to axles and then how to attach these to a chassis. We planned our own vehicle and then used junk modelling to build it. We tried to make our vehicles so that they could move and we thought carefully about which materials to use.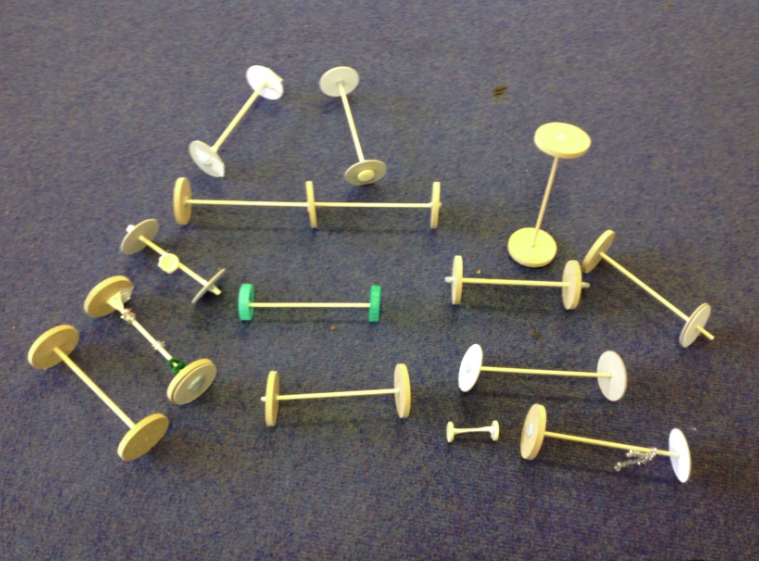 In computing, we are looking at how to make music using computer programs—we are using chrome music labs. So far, we have explored different types of music, how they make us feel and have experimented with patterns in chrome music lab.
For our maths learning, we have been using, adding, subtracting and ordering money. We have been practising recognising the coins and using this to work out how much money to use to pay for things. We set up a shop in our classroom to have a real practice!
We have had some really fun workshops this month too. Fantastic Fred taught us all about being healthy and how to make healthy choices. In the Life Space, we looked at our bodies and how they work.
October
In maths this month, we have been looking at adding and subtracting. We have been using maths equipment to help us add numbers that go further than a ten. We worked on exchanging ones for tens so that we can see our answers.
In History, we have been learning about more types of transport. We have learnt all about flight—how the Wright brothers flew the first planes, how the Montgolfier brothers invented hot air balloons and we even talked about flying into space!
Jellyfish class were also very lucky to get to visit Woking Library this week. We got to do a quiz to find different books in the library, a sorting activity with different non-fiction books and we got to explore some of the exciting books they have there!
September
This month in Jellyfish, we have been learning about adjectives and how to use them. We read Hairy Maclary and then have been writing our own versions with different animals and choosing between a farm or a zoo.
In History, we are learning all about different types of travel and transport. We have designed our own Viking Longships and compared these to modern boats. We have also compared the features on the very first car to cars we have nowadays. This week, we were learning about steam trains and writing stories about being a passenger on the very first steam train journey. We all decided that we would be very excited but also feel a little bit sick as it would have been the fastest any of us had ever moved!
For Art, we are creating our own artwork based on the style of Paul Klee. We have been building up to designing our own by drawing shapes and patterns with lots of bright colours.