Manta Rays
Welcome to Manta Rays Class (Year 3)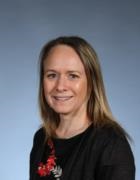 Mrs Roberts
Class Teacher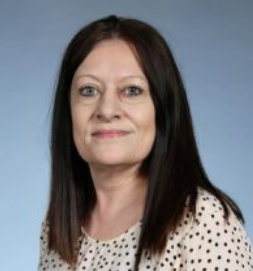 Ms Leslie
Teaching Assistant
If you need to contact us about the learning, please email: mantarays@maybury.surrey.sch.uk
Here is the timetable for Manta Rays Class for this Spring term: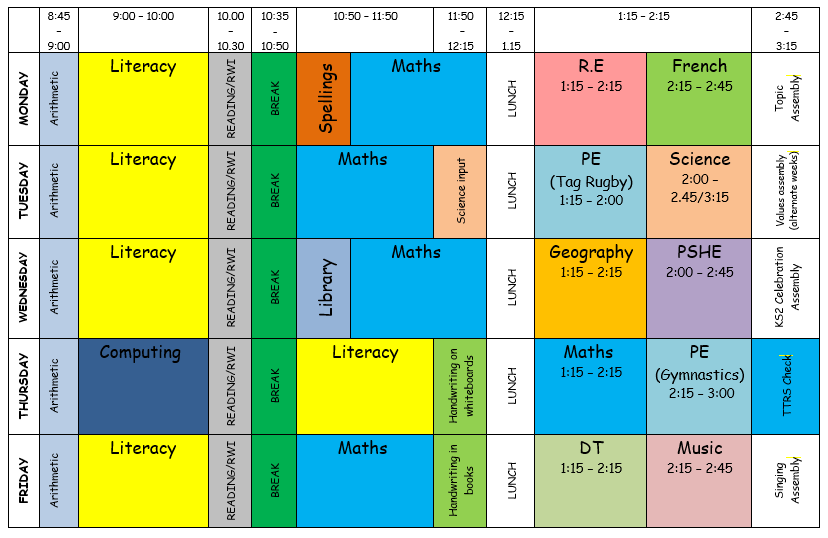 March
Year 3 have had a busy month with lots of new and exciting learning opportunities. The children enjoyed using mini marshmallows, playdough and cocktail sticks to make 3D shapes as part of our Geometry unit in Maths. They talked about the number of edges, vertices and faces each shape had.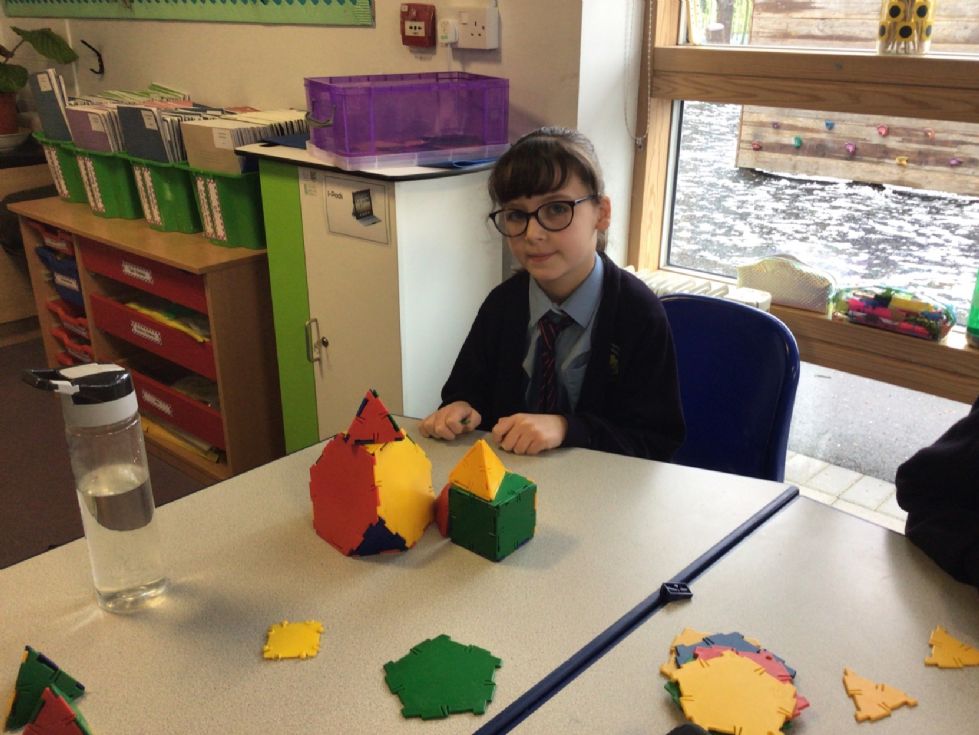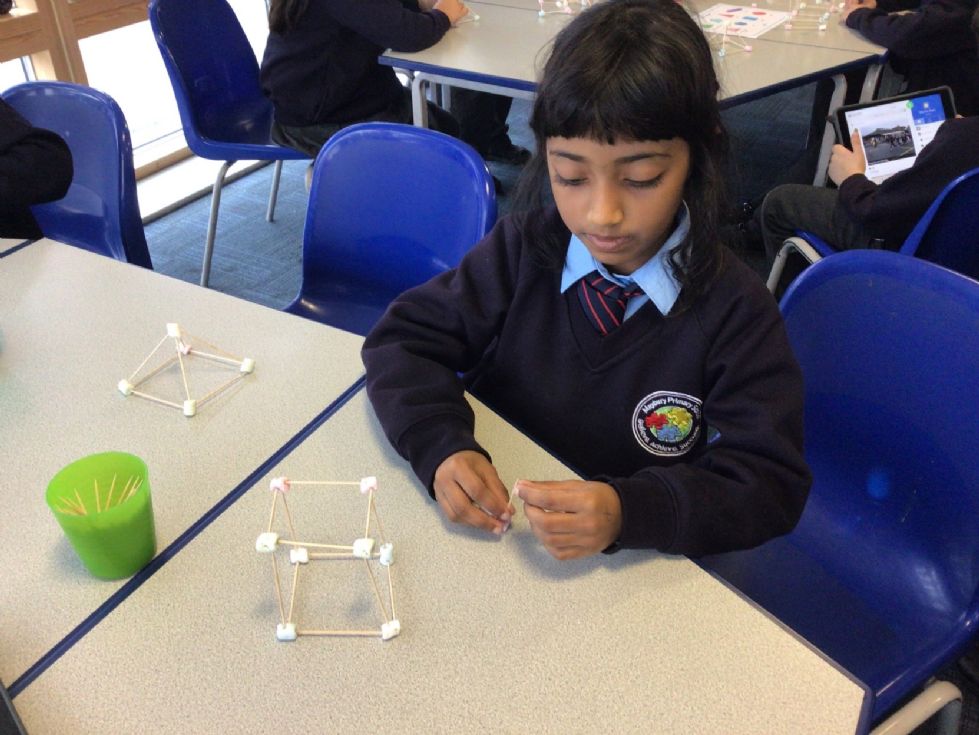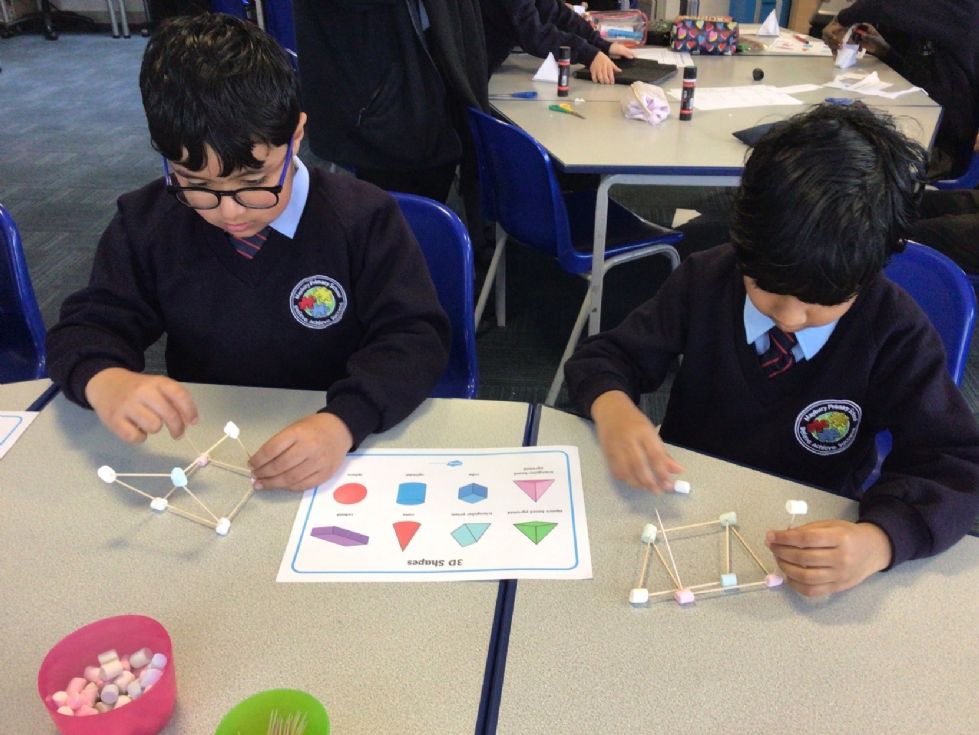 In Science, the children have been carrying out investigations to test the best growing conditions for cress seeds. They chose whether they wanted to put them in the dark cupboard or in the cold fridge. They predicted what they thought would happen and why and were excited to check on their seeds after a week to see if their predictions were correct.
In Computing, the children are thoroughly enjoying our Creating media – Photo editing unit. They have learnt how to crop, clone, rotate and retouch images.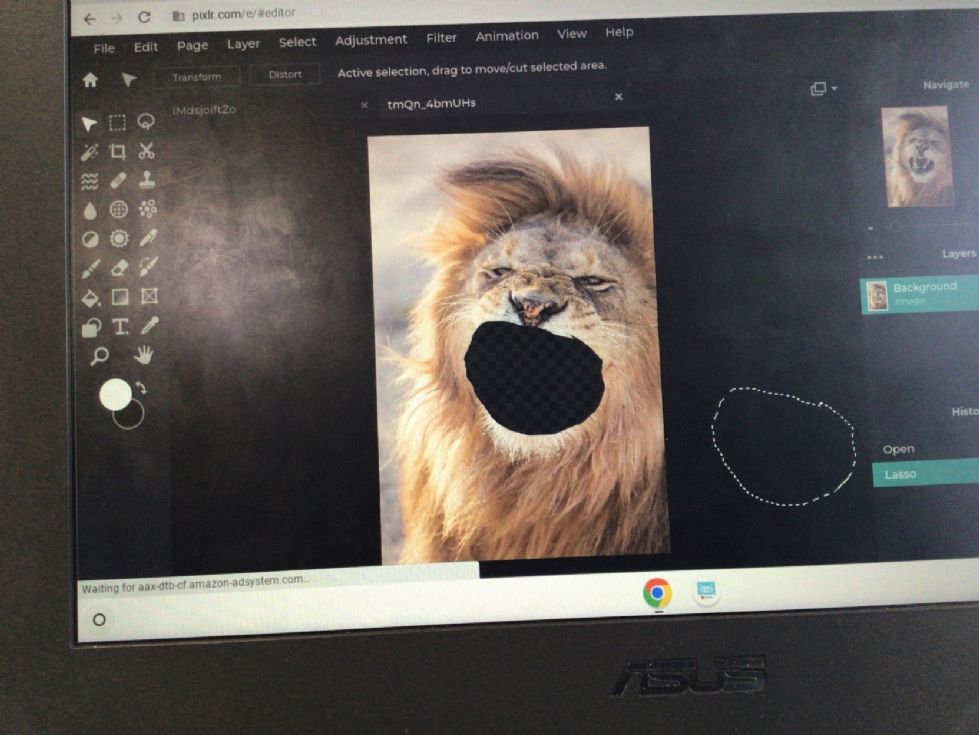 In DT, the children have been working towards making their own rainforest animal out of felt. They practised running stitch and back stitch on World Book Day, dressed as a book character! We bet you've never seen Batman or a fox sewing before!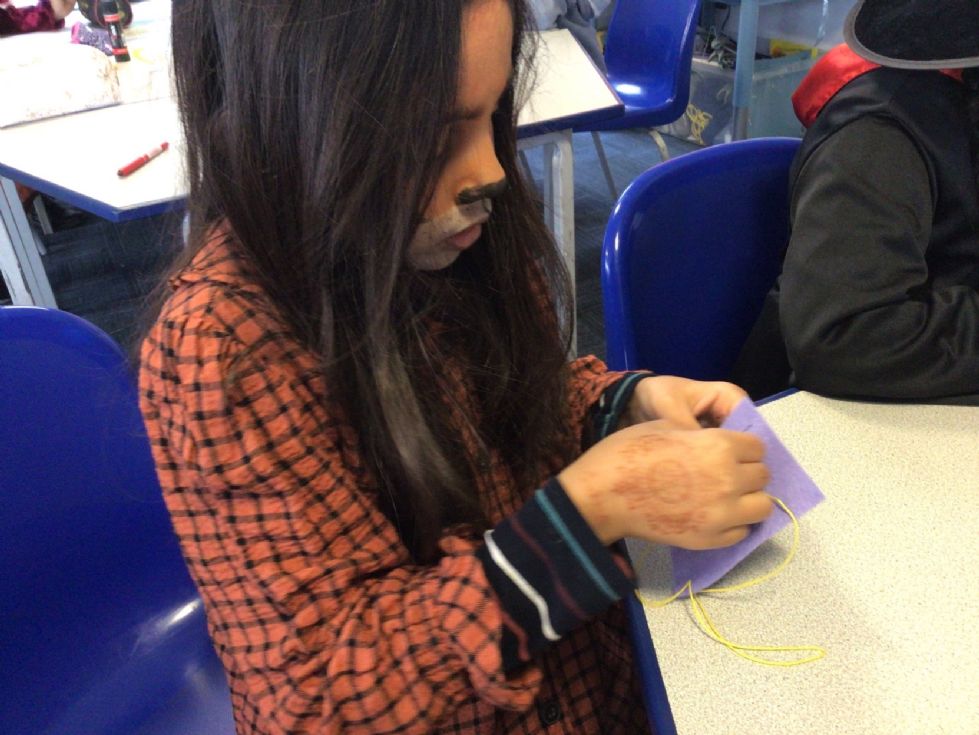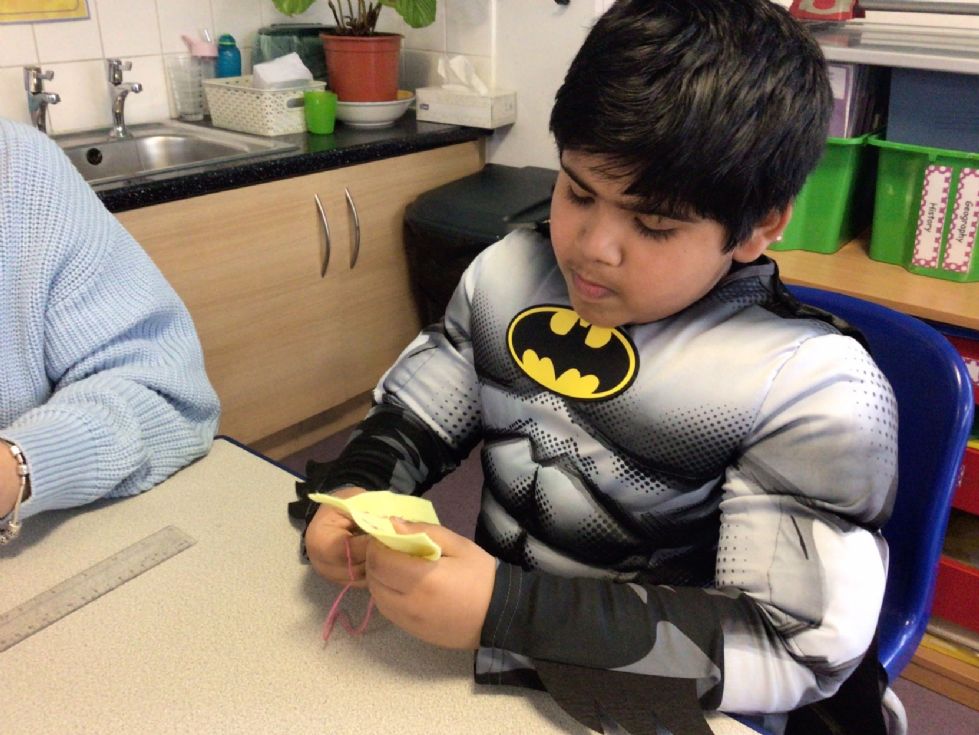 In PE, the children are really enjoying Tag Rugby and Gymnastics. They have learnt to pass the ball backwards, defend, attack and score a try in rugby. They have worked with a partner to create asymmetrical balances in gymnastics.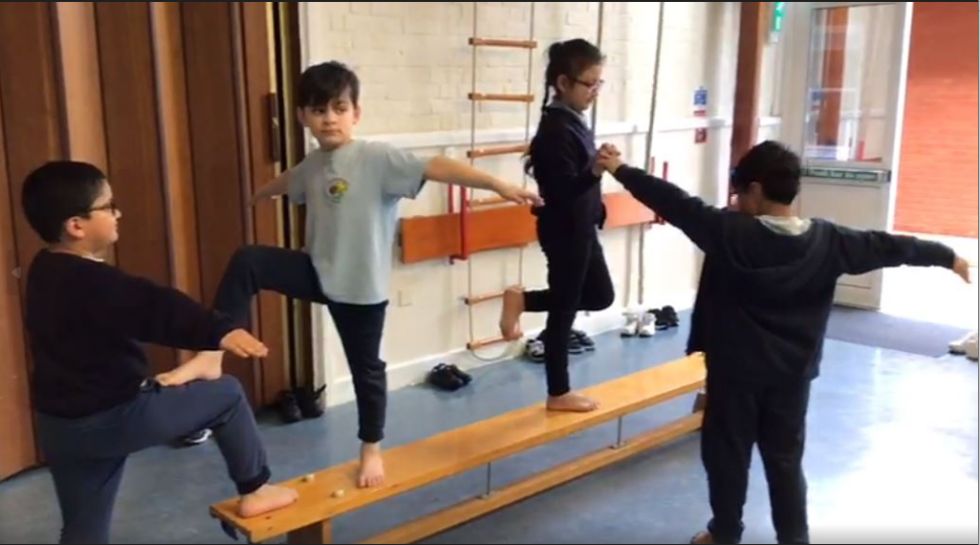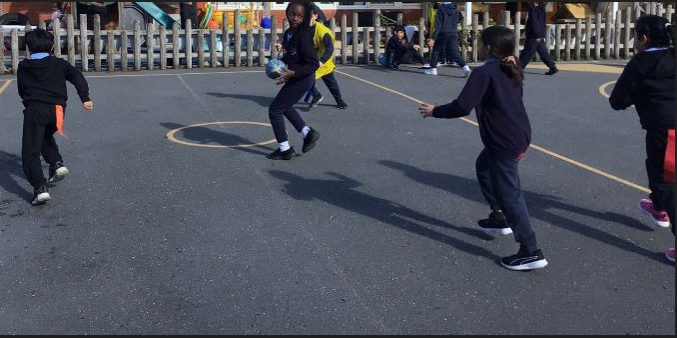 We are all looking forward to our trip to The Living Rainforest tomorrow, and to Horsell Common next week during wellbeing week. Photos to follow...
February
We are starting our new Geography topic this half-term, comparing the Amazon Rainforest and Horsell Common.
The children were given a challenge in half-term to visit Horsell Common with their family and take some photos. They could make a poster about Horsell Common and research some key facts. It was lovely to see the posters the children made.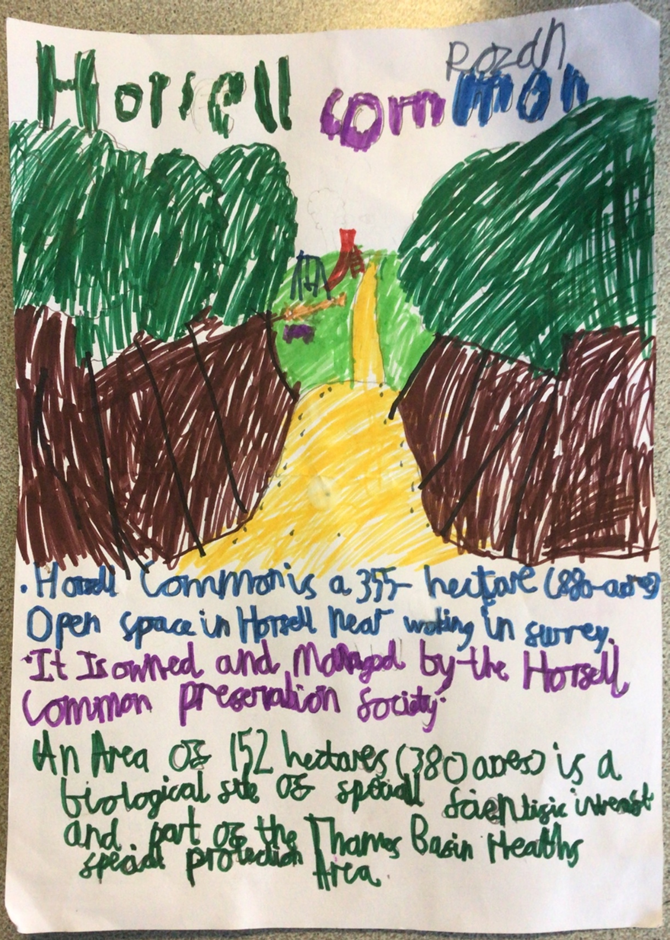 We have started our new Science topic about Plants this week. The children recalled the key parts of plants and looked at the jobs each part does. We are looking forward to carrying out some exciting investigations this half-term to find out the best growing conditions for plants.
In Maths, we have just to come to the end of our Multiplication and Division unit. The children have been learning about remainders and explored this using lolly sticks.
In Literacy, we are looking at the text 'The Great Kapok Tree' linked to our Rainforest topic last half-term. Our focus is persuasive texts and how to write in a persuasive way. The children looked at the first page and annotated what they know so far and looked up new words in a thesaurus.
In PE, we have started Rugby and Gymnastic this half-term. The children have learnt how to hold and pass a rugby ball and have been learning how to extend their bodies and create balances in Gymnastics.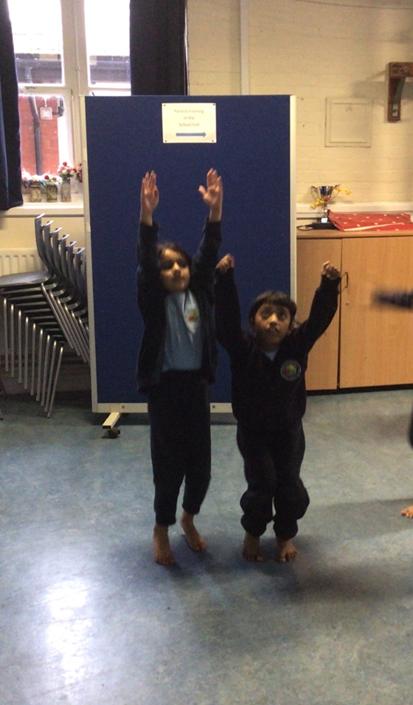 In Computing, we have started a new unit about photo editing. We are using the website pixlr.com to edit photos. So far, we have looked at rotating and cropping an image.
January
Our new text for the next 3 weeks is 'Dragon Post'. We have been looking at letter writing using paragraphs. In week 1, we planned and then wrote our own versions of the letter from the fire brigade.
We finished our Maths unit on addition and subtraction by creating a treasure hunt for our friends! The children had to create 6 questions that their friends would have to solve using column addition or subtraction. It was great fun and the children really enjoyed making and then solving them.
In Science, we have started our new topic about Rocks. We looked at real rocks and used pictures to sort them into igneous, sedimentary or metamorphic.
We have started Tennis in our PE lessons this half term. The children have been learning how to hold a tennis racquet, how to balance a ball on the racquet and move around and how to stop the ball on the floor.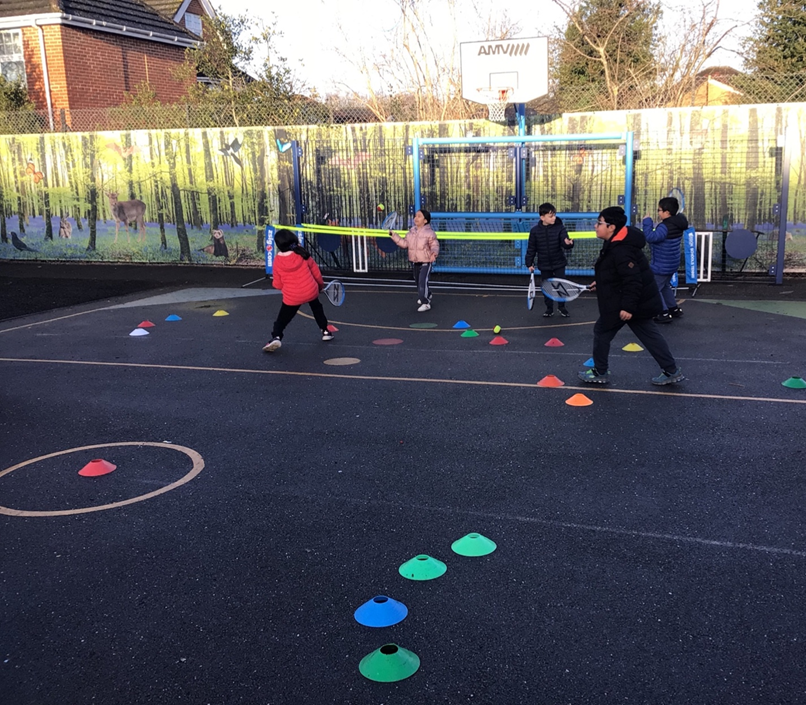 In Computing, the children have been using a new desktop publishing programme called Canva. The children are able to edit font size, colour and style and add images. We have been creating a birthday invitation that is eye-catching and easy to read.
December
It has been a busy time in Manta rays this month! We all enjoyed taking part in the Christmas play and singing our songs about how Christmas is celebrated in Australia. The children did so well, and we are really proud of them.
In Science, we have been learning about magnetic poles. The children had fun exploring the poles and finding out that like poles repel and opposite poles attract. They then created their own magnetic mazes using magnets that attract.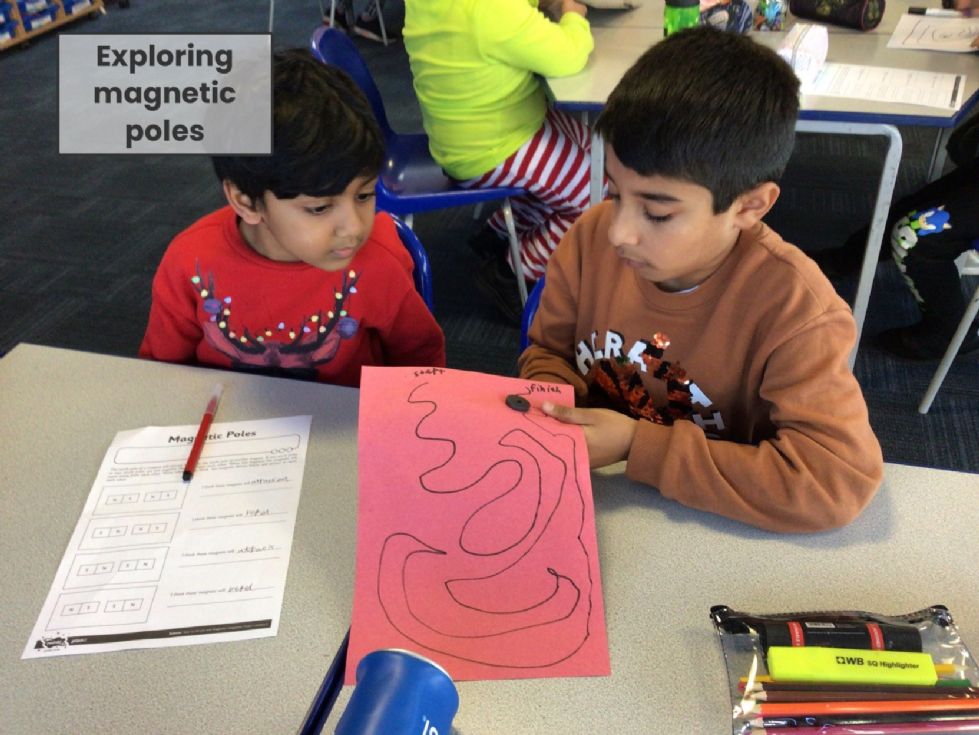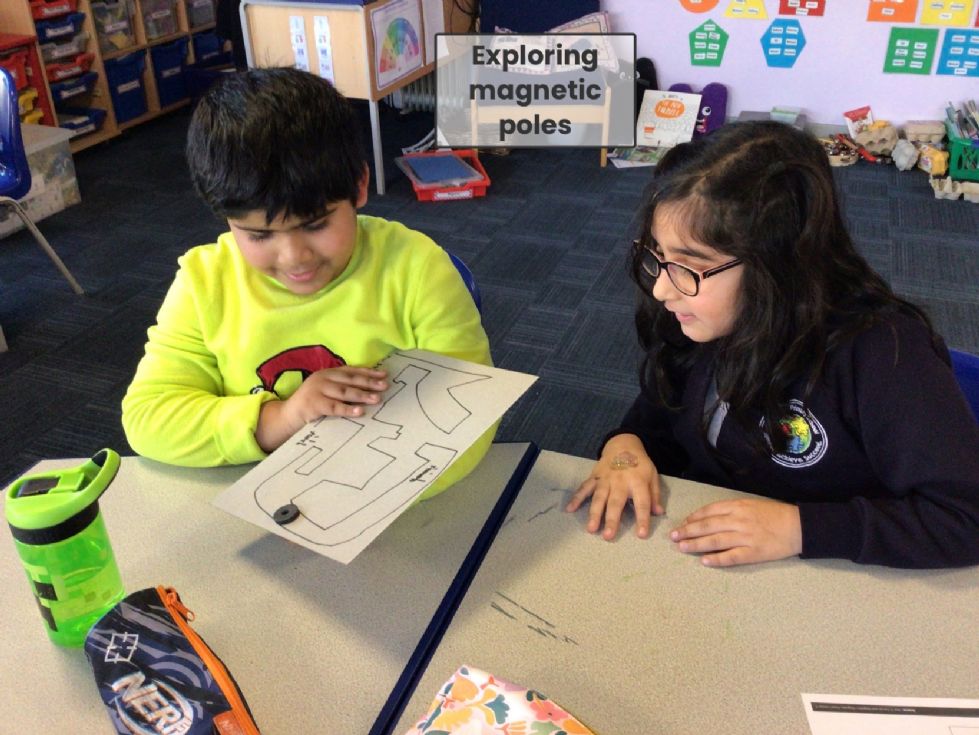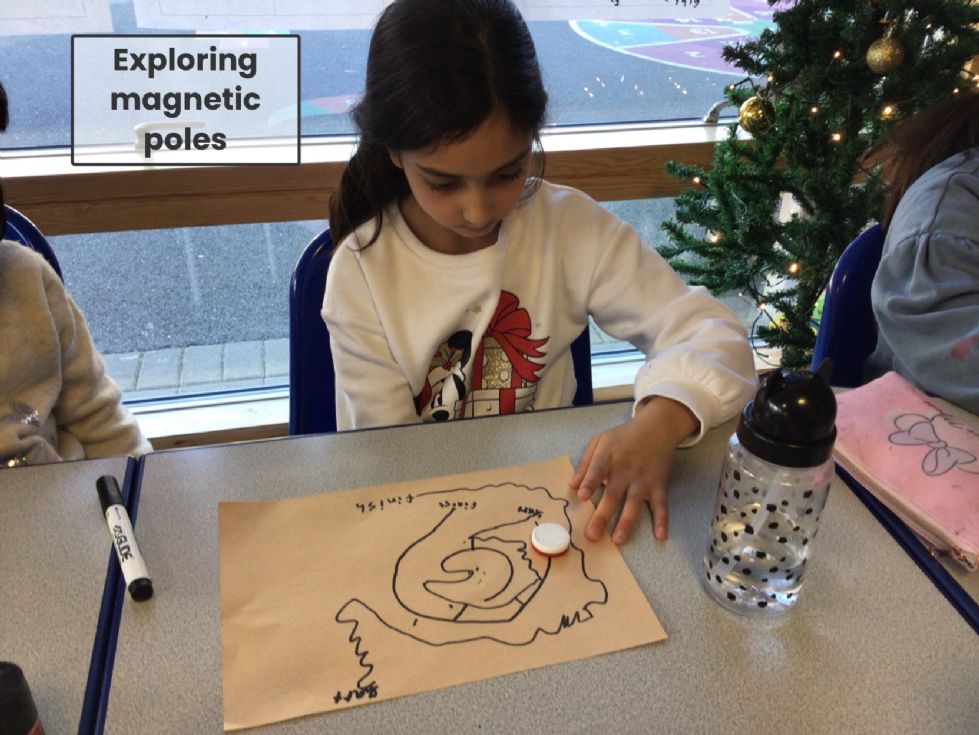 We have continued to learn about Fractions in Maths and have been finding out about equivalent fractions and ordering and comparing fractions.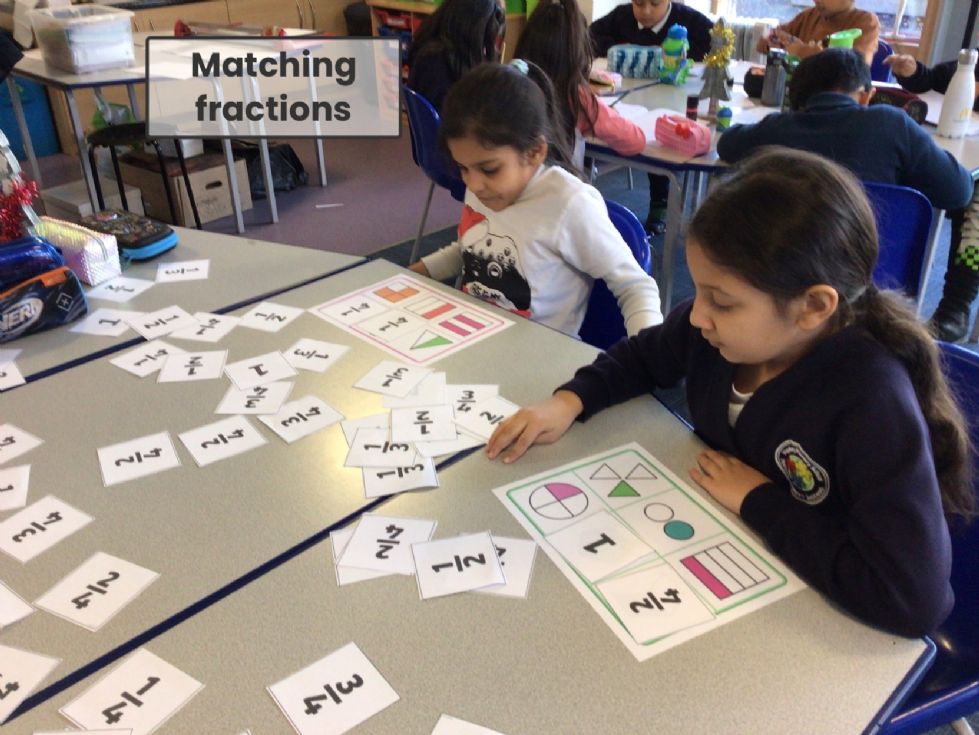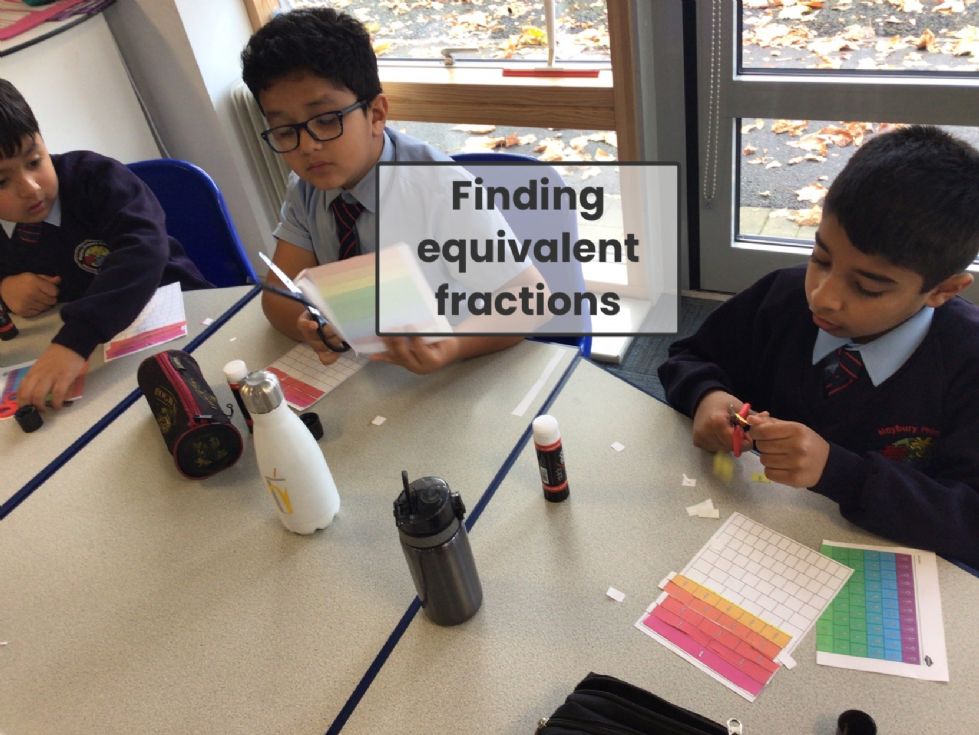 In DT, we have designed and built our own pneumatic monsters. The children have loved this project and each made their own monster which they designed themselves.
In Computing we are continuing with our Scratch unit. The children are becoming confident at programming a sprite to move and make sounds.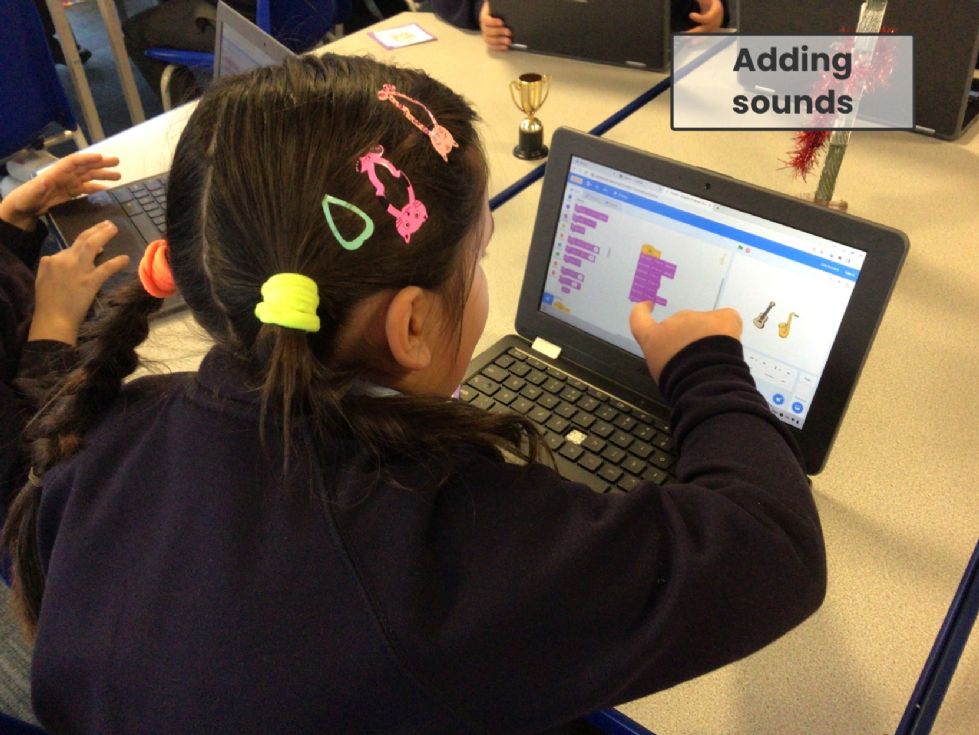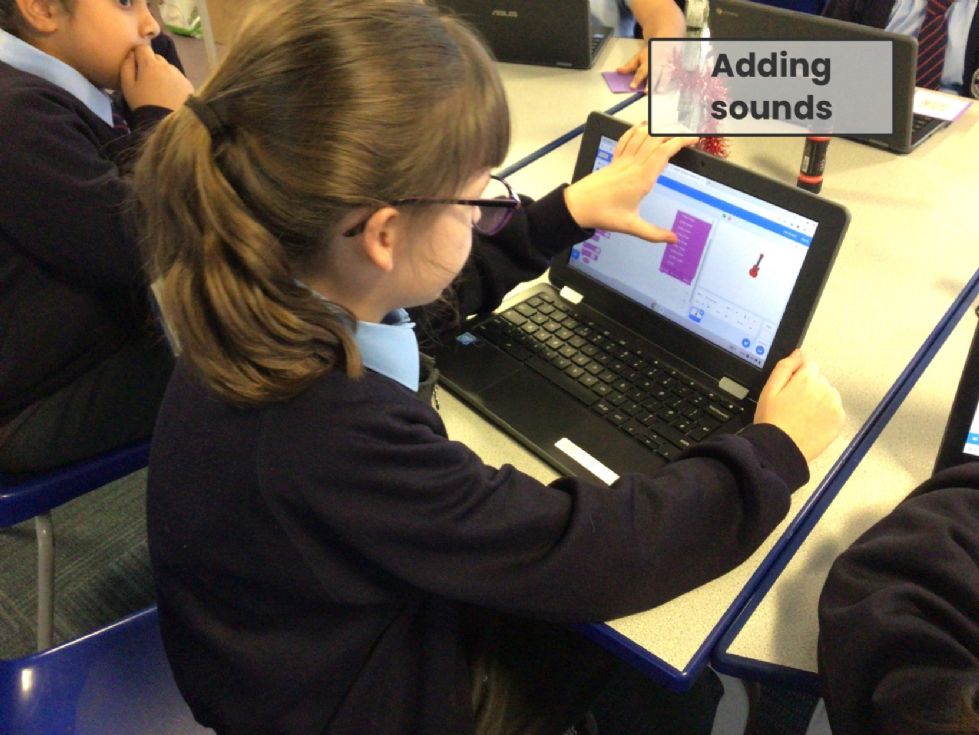 November
In Science, we are learning about Forces and Magnets. Last week we carried out an investigation to see if friction affects the distance a toy car will travel down a ramp. The children made their predictions and then tested different surfaces to explore their ideas and come to a conclusion. This week the children were exploring magnetic and non-magnetic materials and how not all metals are magnetic.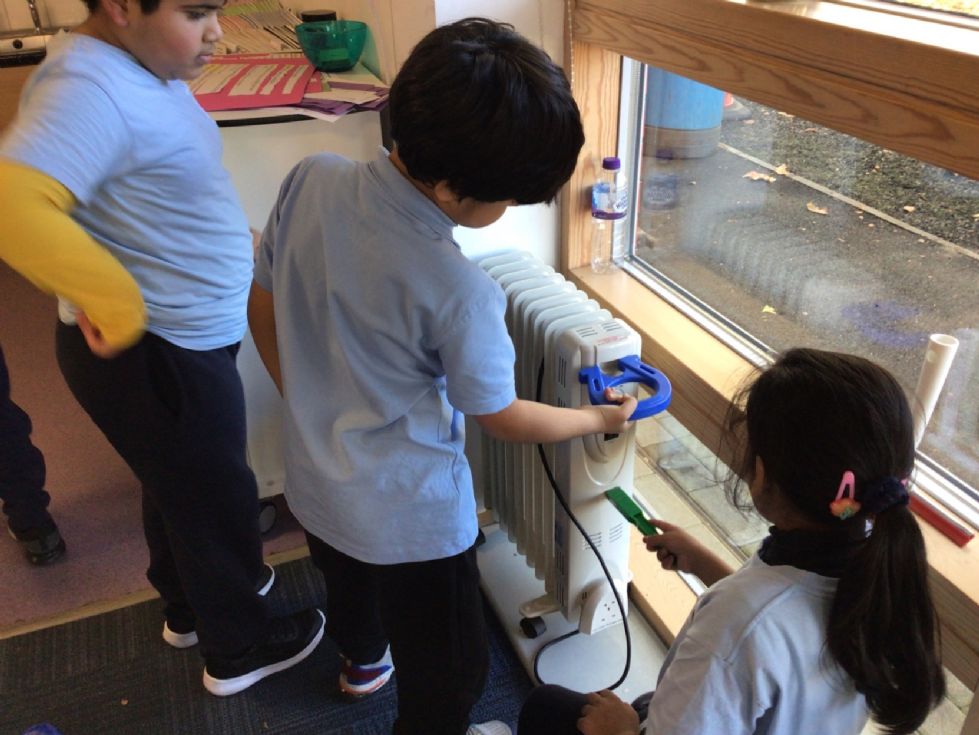 In DT, we are working towards making our own pneumatic monsters using syringes and plastic tubing. Last week, we explored a range of pneumatic toys and looked at how they work. It was great fun launching rockets, releasing cars and racing horses!
We have just started our new Literacy unit about instructional writing. We have been looking at the features of instruction texts and have been looking at imperative verbs as our grammar focus.
Last week was Anti-Bullying Week and the children enjoyed using the Now>Press>Play headphones to explore different scenarios.
We have been really lucky to take part in a fantastic Egyptian workshop from Mr Dilly. He acted out mummifying a body and the children had the most amazing time!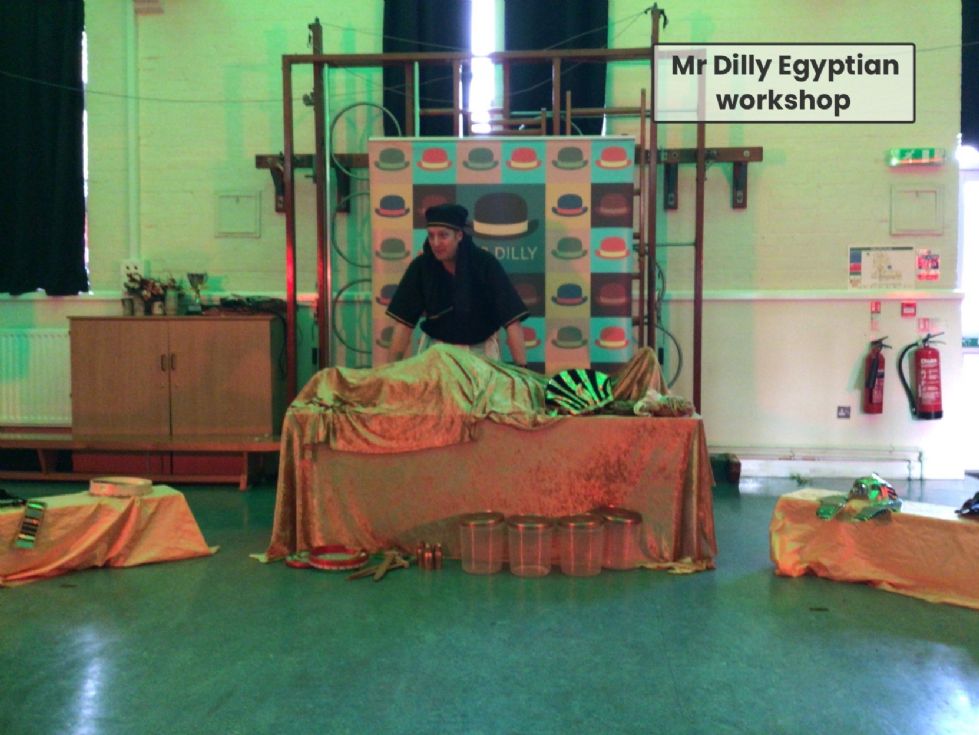 October
We have been enjoying learning about the Ancient Egyptians this half-term, and the children have written some excellent non-chronological reports about human and physical features of Ancient Egypt.
The children enjoyed trying to find out the uses and names of some Egyptian artefacts we borrowed from Chertsey Museum. Some were very tricky to work out!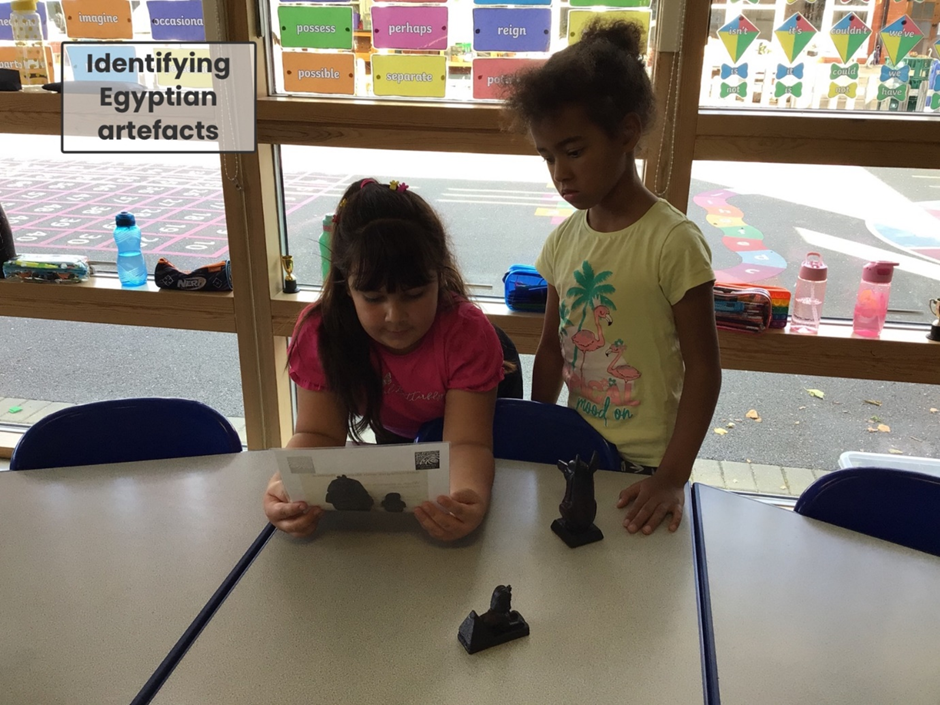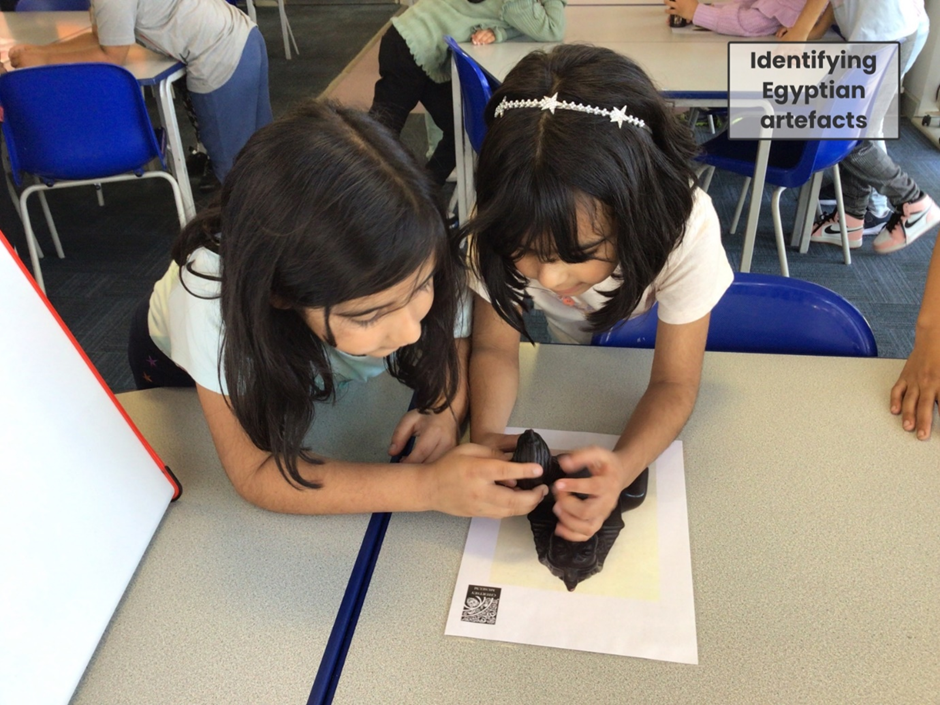 We used a digital paint programme to create pyramid pictures and have been learning how to draw a 3D pyramid and add shading and tone to create a realistic image.
We were interested to learn about how pyramids were designed and built, and some children made a 3D pyramid model. We learnt that pyramids we see today are called 'step' pyramids and were designed by an architect called Imhotep over 4000 years ago!
The children had a go at writing their own hieroglyphic messages using the Ancient Egyptian writing code. The symbols are much trickier to write than our letters!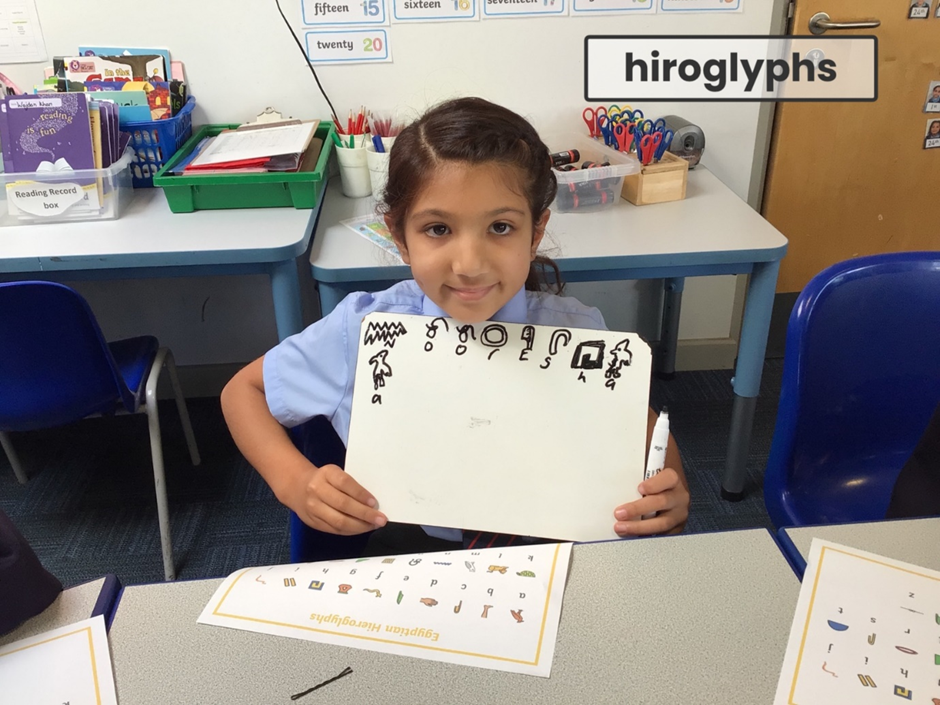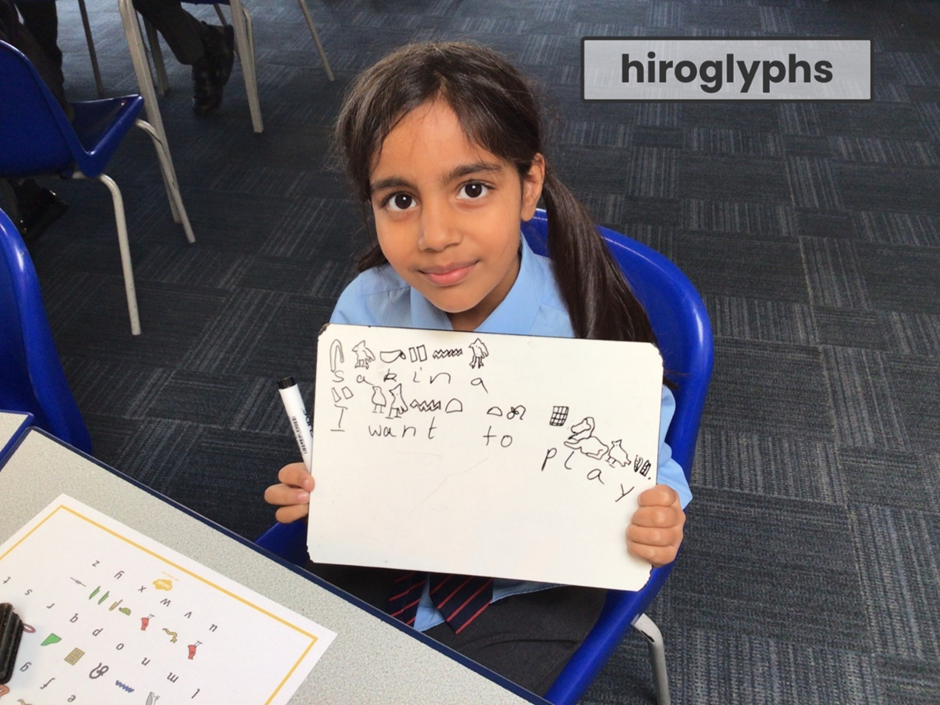 This week it is International Week and our class have been learning about Italy. We made pizzas to sell at the food event and welcomed a visitor into our class to teach us some Italian. We are able to find Italy on a map and discuss some Italian landmarks.
In computing we have been learning about online safety and how every time we go online we live a 'digital footprint'. We know how important it is to keep ourselves online and to think about the information we share with others.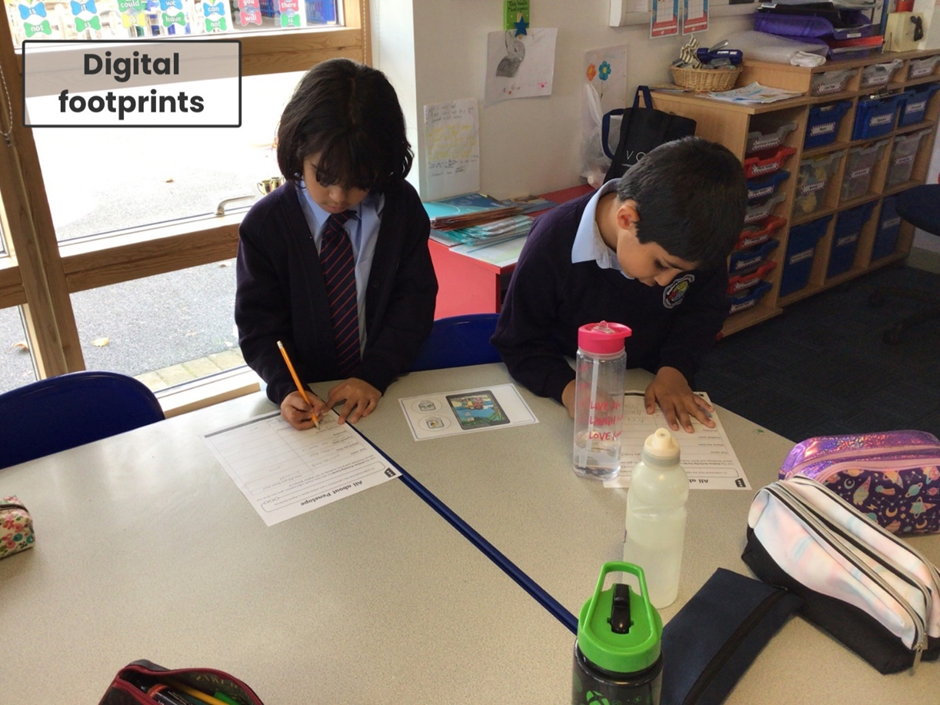 September
The children have settled into Manta Rays class really well and have been enjoying starting to learn about the Ancient Egyptians. They have been learning about where to find Egypt on the map and finding out more about the fascinating history of Ancient Egypt.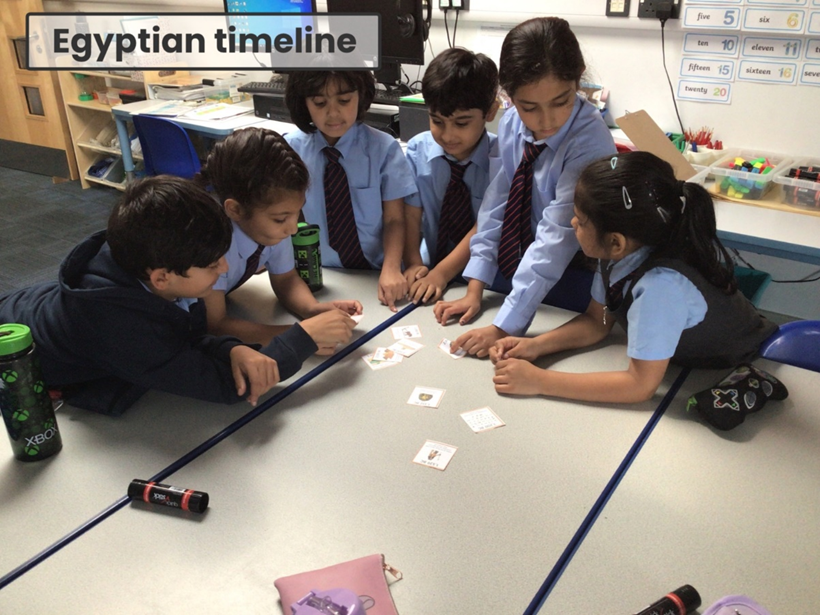 In Literacy, we are using the text, 'There's a Pharaoh in our Bath!' and we are using a variety of adverbs in writing. The children are excited that they can start using a pen to write in Year 3!
In Science, we are learning about healthy eating and bones.
In Maths, we are learning about place value and how to represent 2 and 3-digit numbers in different ways.
The children are showing great team work skills in PE and are learning different skills in Netball.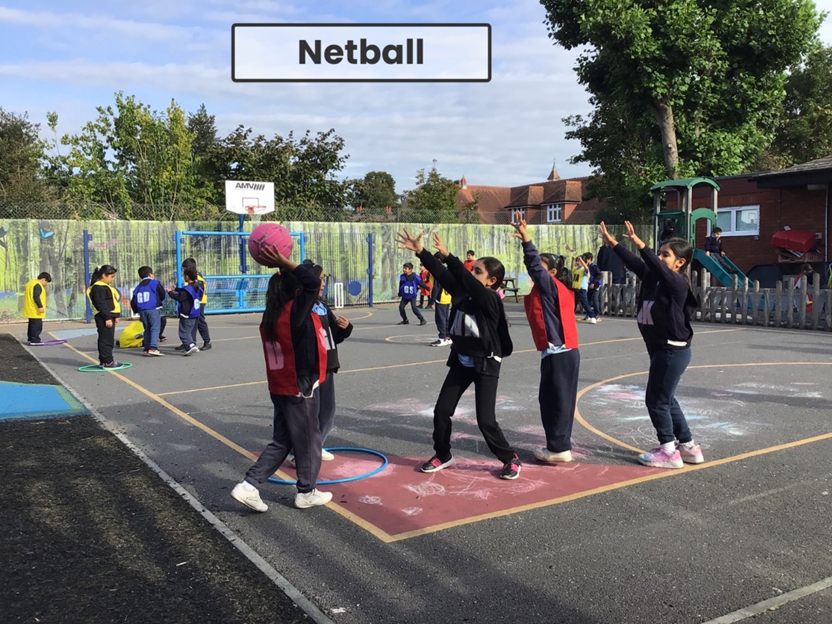 We celebrated Queen Elizabeth's life by creating some line drawings of some photos of her in Art.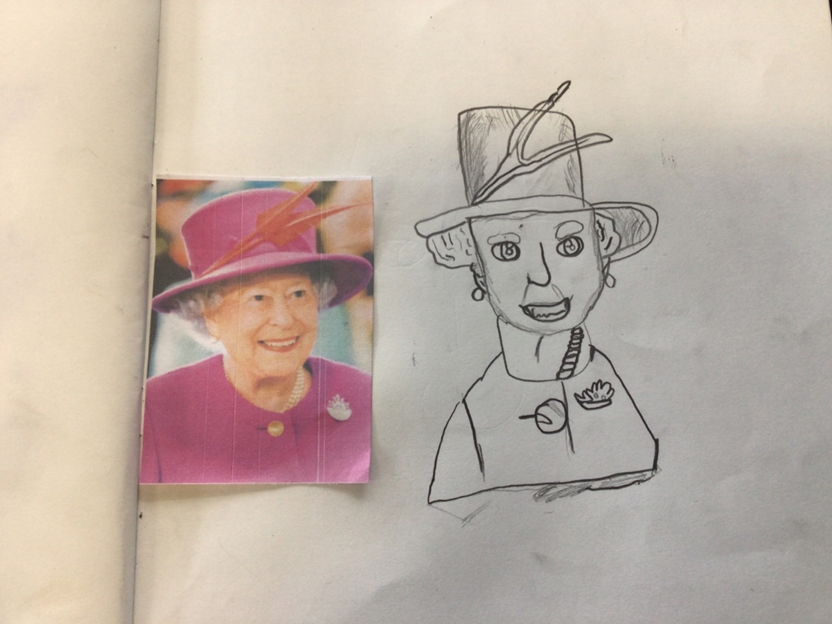 We visited Woking Library and enjoyed finding out about all the different types of books stocked in the library, how to find a fiction book using the author's surname and taking part in a quiz.