Rainbow Fish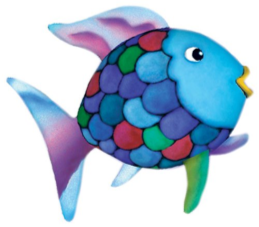 Welcome to Rainbow Fish class page!
We are a kind and happy class who welcome you into our classroom to share our lovely learning.
These are the people who help us learn in Rainbow Fish.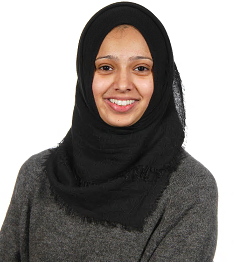 Mrs Salim
Early Years Teaching Assistant (AM)
Mrs Gigg
Nursery Class Teacher
Weds PM, Thurs, Fri

Mrs Inwood
SEN Assistant
Miss Nabbi
Early Years Teaching Assistant

Mrs Chaudhry
Early Years Practitioner (PM)
November 2022
This month we have been talking about shopping. The children enjoyed playing in the role play shop taking it in turns to be the shopper and the shopkeeper. It was lovely to hear them talking to each other and using lots of language. The children wrote shopping lists, so they didn't forget what they needed!
After they had been to the 'shop,' the children used the fruit and vegetables that they brought to squeeze oranges to make orange juice and make pictures using printing skills.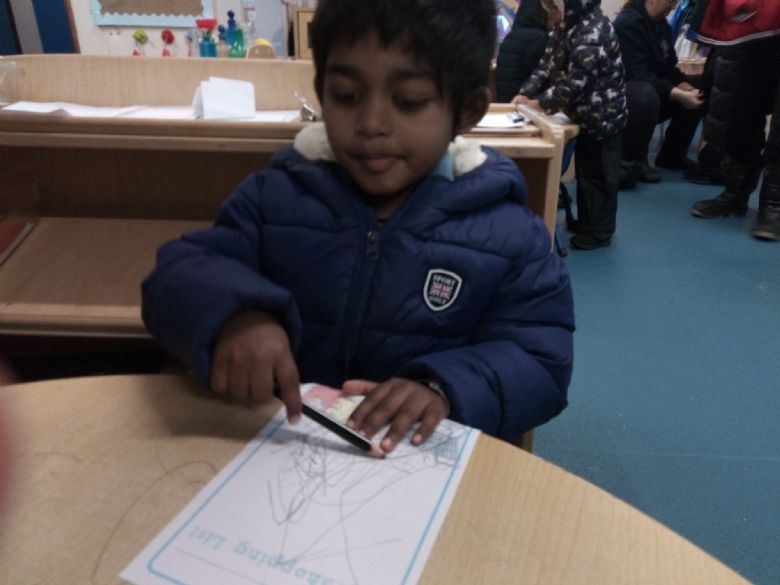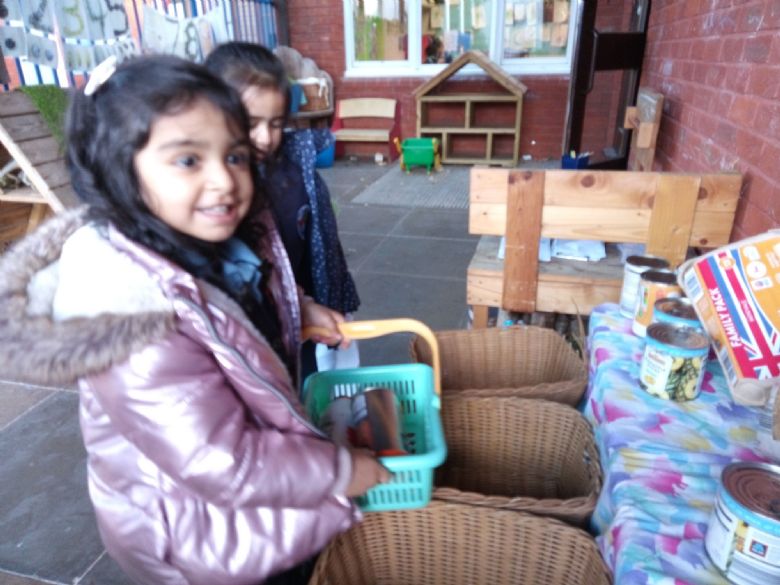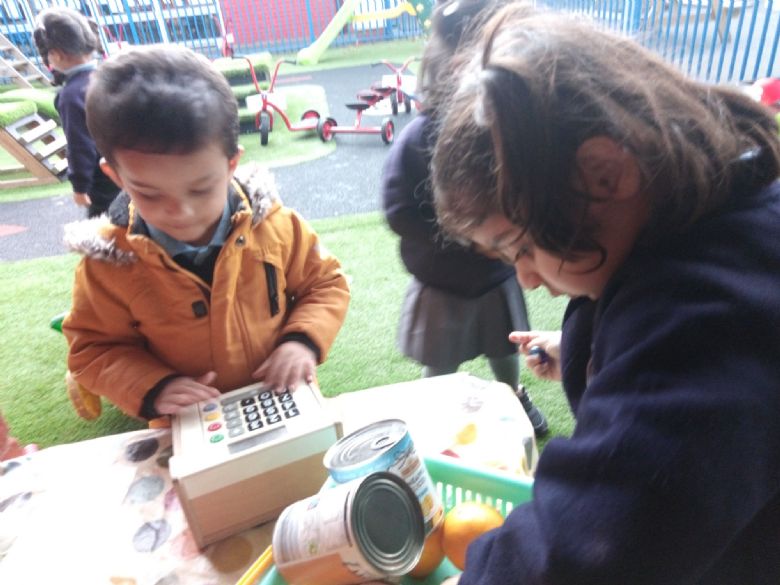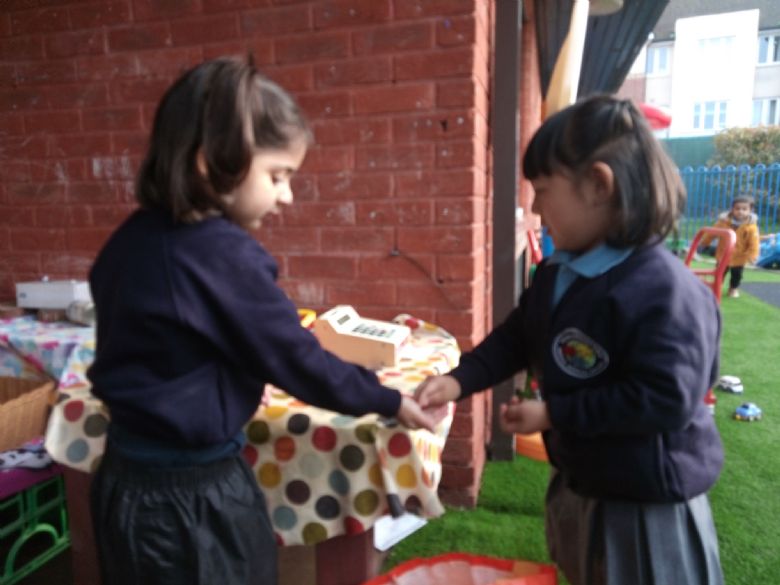 October 2022
In October, we explored the topic 'Birthdays.' We shared the book Spot's Birthday and the children enjoyed lots of birthday activities. Turning our role play area into a party was a particular hit! We also played with different sensory materials to create 'party food.'
We have been focusing on colours in our small group times. The children enjoyed talking about their favourite colours, going on colour hunts and sorting the objects they found.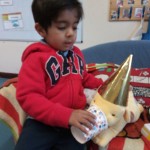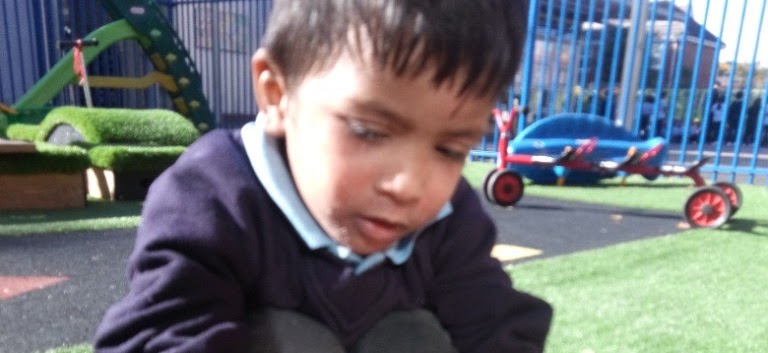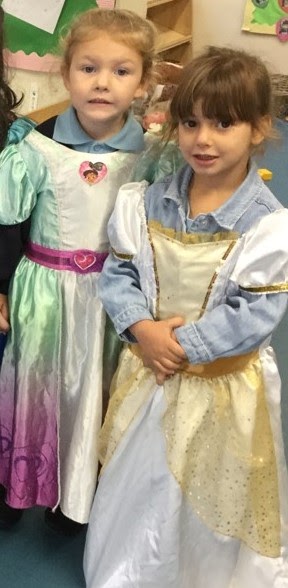 September 2022
We have been so impressed at how the children have settled at nursery. We are looking forward to working with our new children and their families this year.
The children have been busy learning our routines and exploring inside and outside. We are also learning to listen and follow simple instructions, a very important skill for our nursery children.
Please remember to bring a coat every day, the children love being outside in any weather!