Rainbow Fish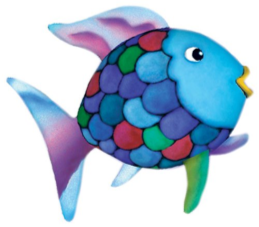 Welcome to Rainbow Fish class page!
(Nursery)
We are a kind and happy class who welcome you into our classroom to share our lovely learning.
These are the people who help us learn in Rainbow Fish.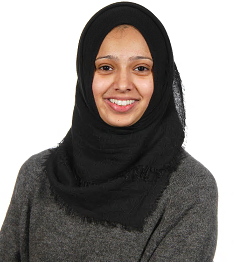 Mrs Salim
Early Years Teaching Assistant (AM)
Mrs Gigg
Nursery Class Teacher
Mon, Tue, Wed AM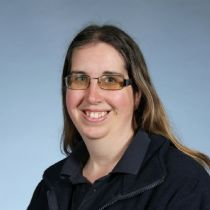 Mrs Inwood
SEN Assistant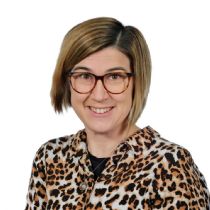 Mrs O'Brien
Wed PM, Thurs, Fri

Mrs Chaudhry
Early Years Practitioner (PM)
April and May 2023
This half-term has been all about living things. We have shared stories about spiders, caterpillars, bears and even aliens! We were lucky enough to have a visit from some ducklings. The children were very gentle with the duckings, and we enjoyed talking about their fluffy feathers and enormous feet. In our nursery garden the children are experts at finding spiders, worms and snails We have shared our ideas about how to look after animals and enjoyed pretending to be vets.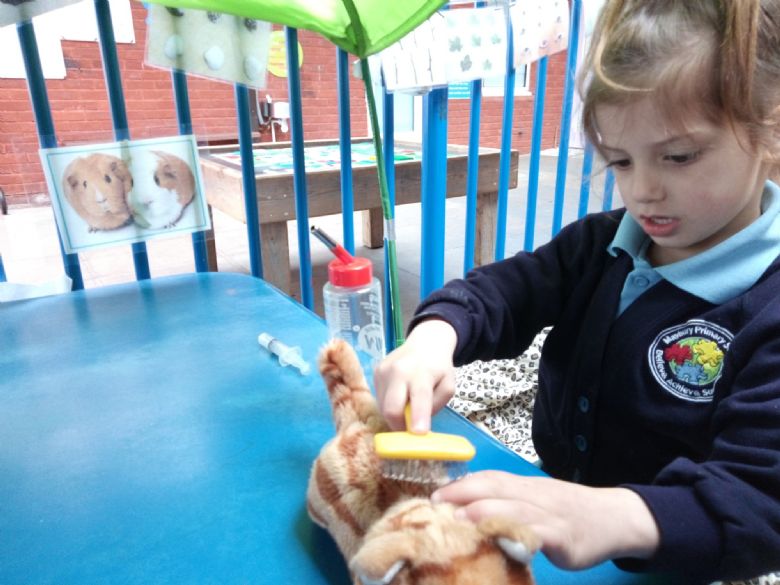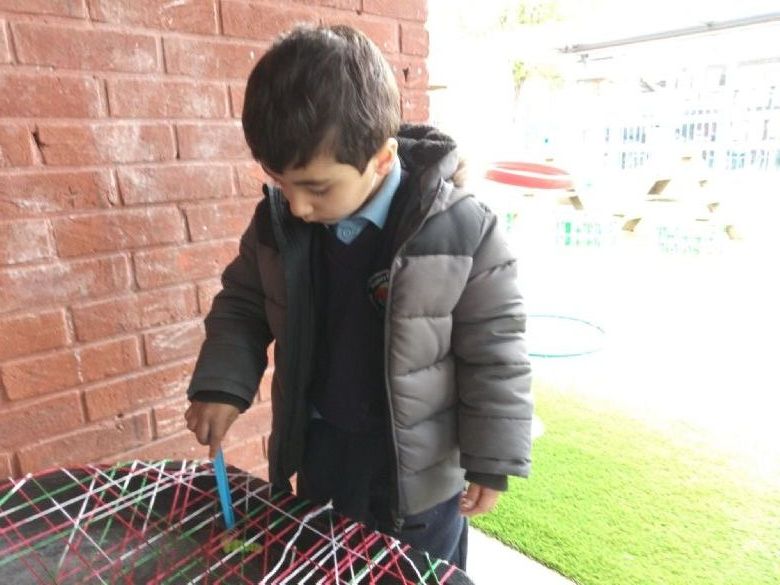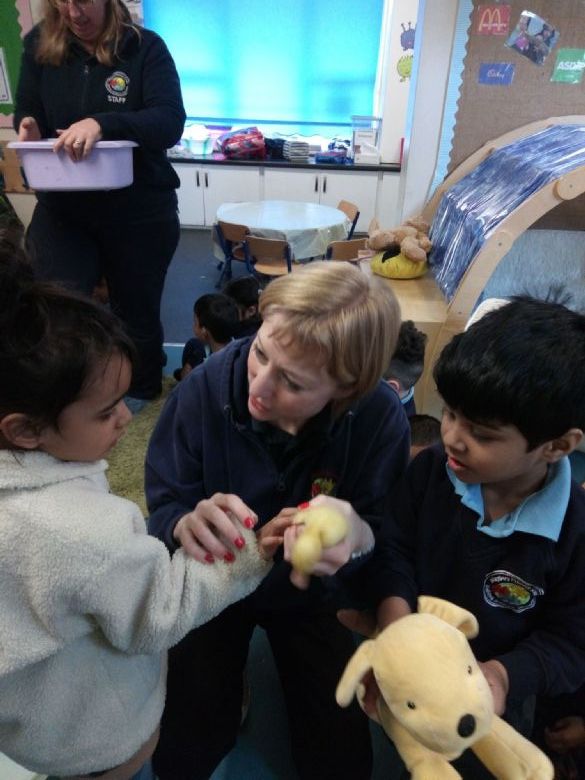 We have enjoyed listening to and joining in with stories about Space. We have made our own aliens out of play dough and junk modelling. We had fun singing "Zoom zoom zoom, we're going to the moon" and "5 Little Astronauts"
The children enjoyed dressing up to celebrate the King's Coronation. We listened to a story about how the King had lost his special crown for the big parade. We designed new crowns for the King in the story. Don't we look smart!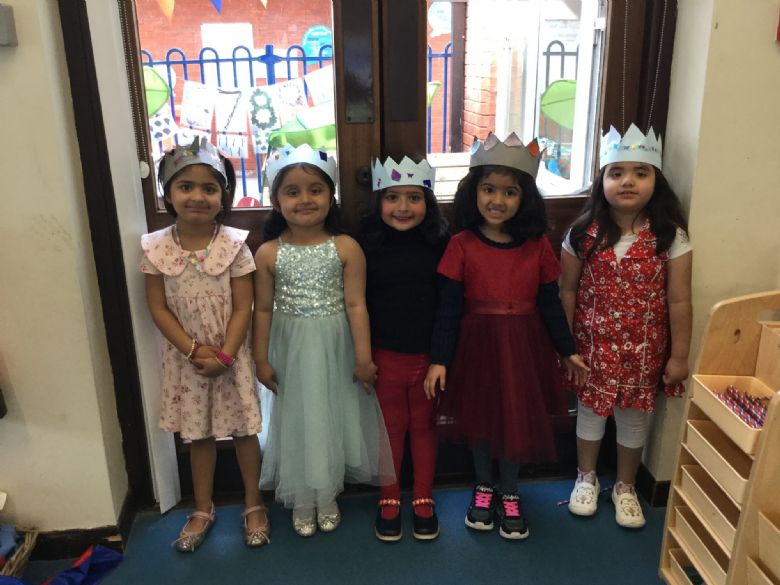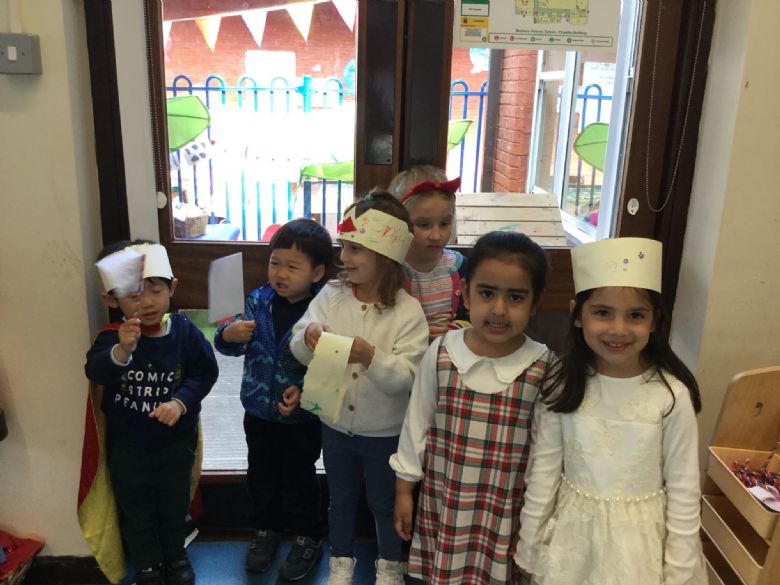 March 2023
March has been another busy month in Nursery. The children were excited when it snowed and we got outside and made the most of it! We even brought some inside to see what happens when the snow got warm!
Our topic this month has been 'People who help us.' We have been police officers, fire fighters, doctors and dentists. The children have talked about all the ways we can keep healthy. The children enjoyed keeping the dolls at nursery healthy by washing them and cleaning their teeth. We have loved role playing doctors and have carefully looked after our patients carefully, listening to their hearts and taking their temperature.
In the last week of term we have been egg hunting! We have learnt about baby animals in Spring time and have matched them to their mummy.
We hope you all have a lovely Easter break.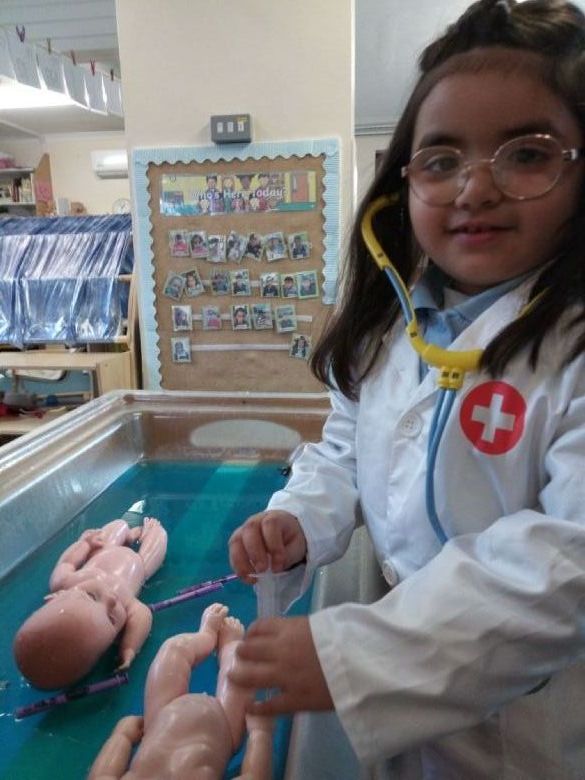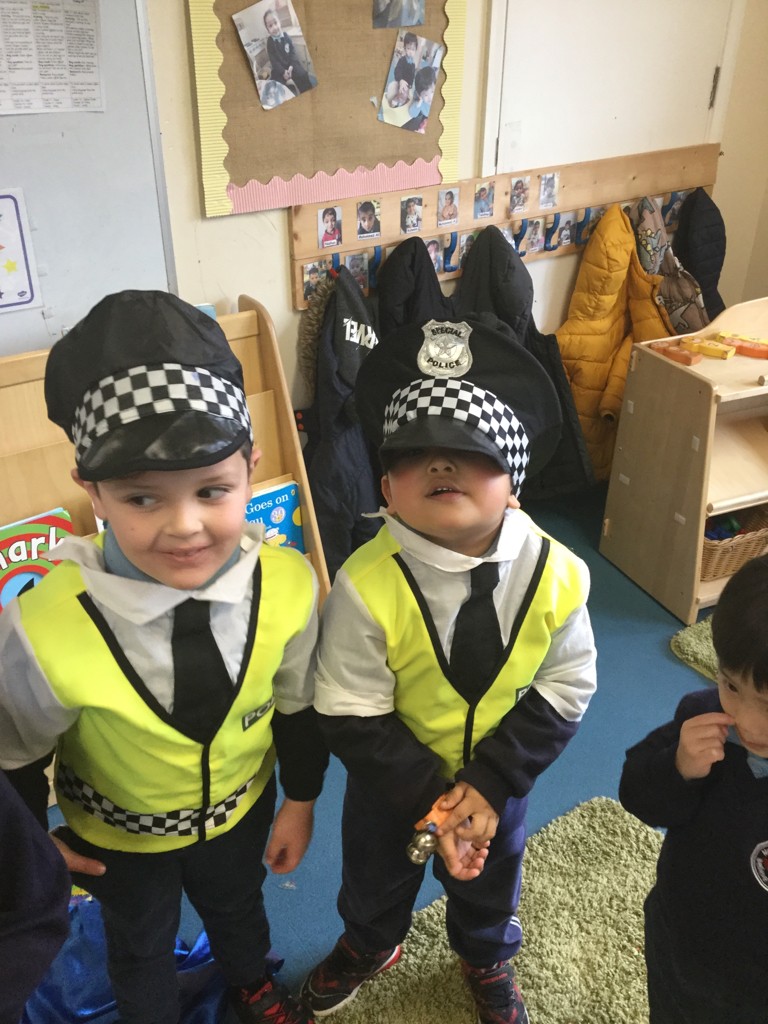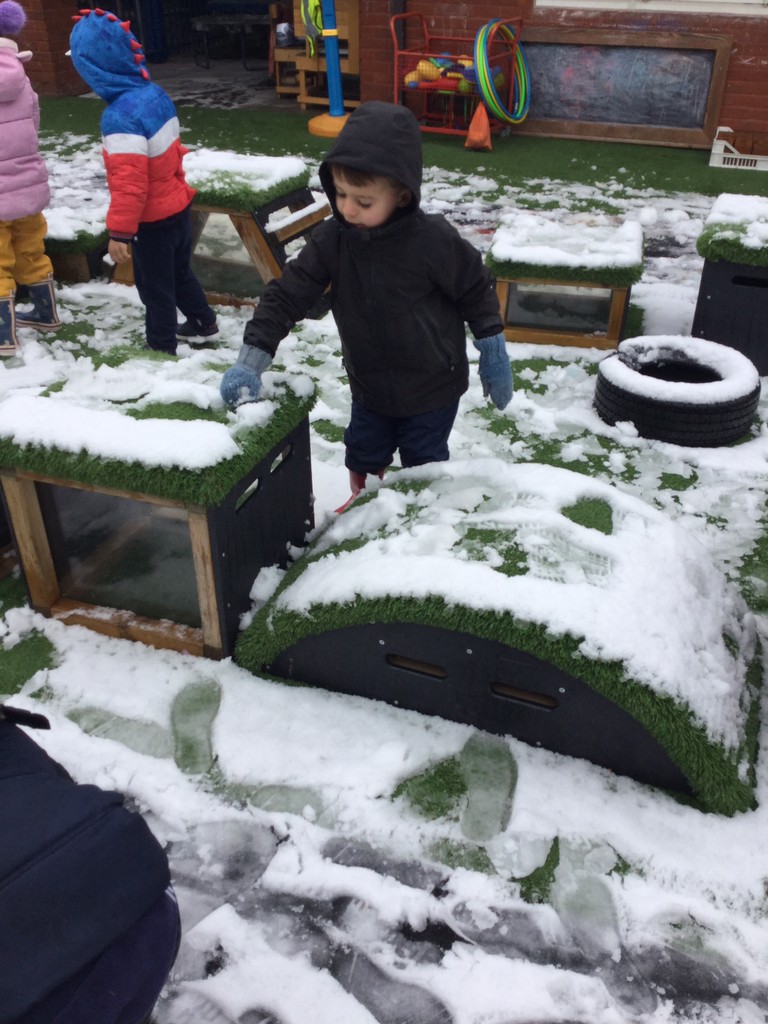 February 2023
At the beginning of February, we learnt the rhyme, '1 potato, 2, potato.' The nursery was full of potatoes and the children enjoyed mashing potatoes, rolling potatoes, printing with potatoes and tasting different ways to cook potatoes. The children counted potatoes and used their fingers to show how many they had.
This week we are talking about how to plant beans and the children have explored planting beans in the mud kitchen and in the garden. We shared the story 'Jasper's Beanstalk' and we used the word 'tall' to talk about how Jasper's beanstalk grew.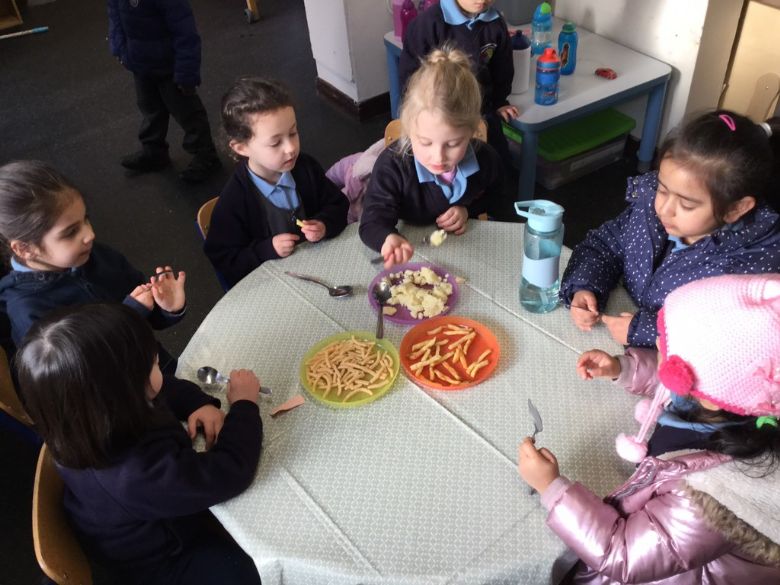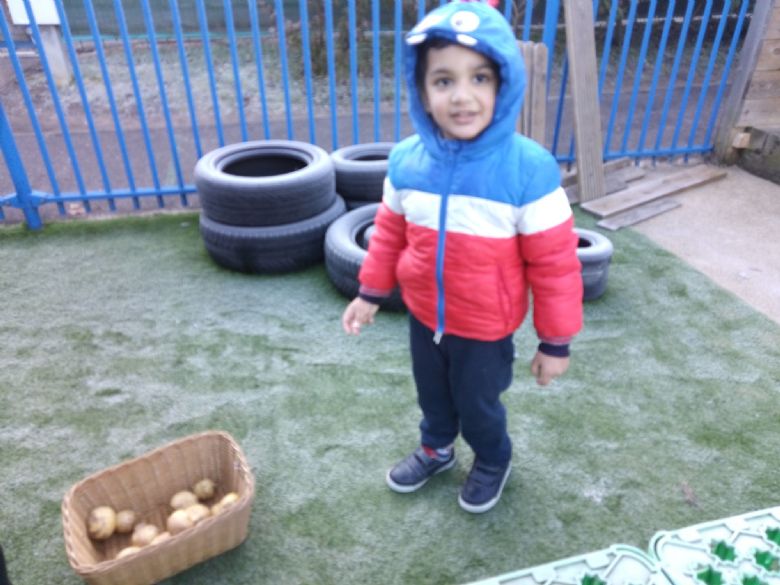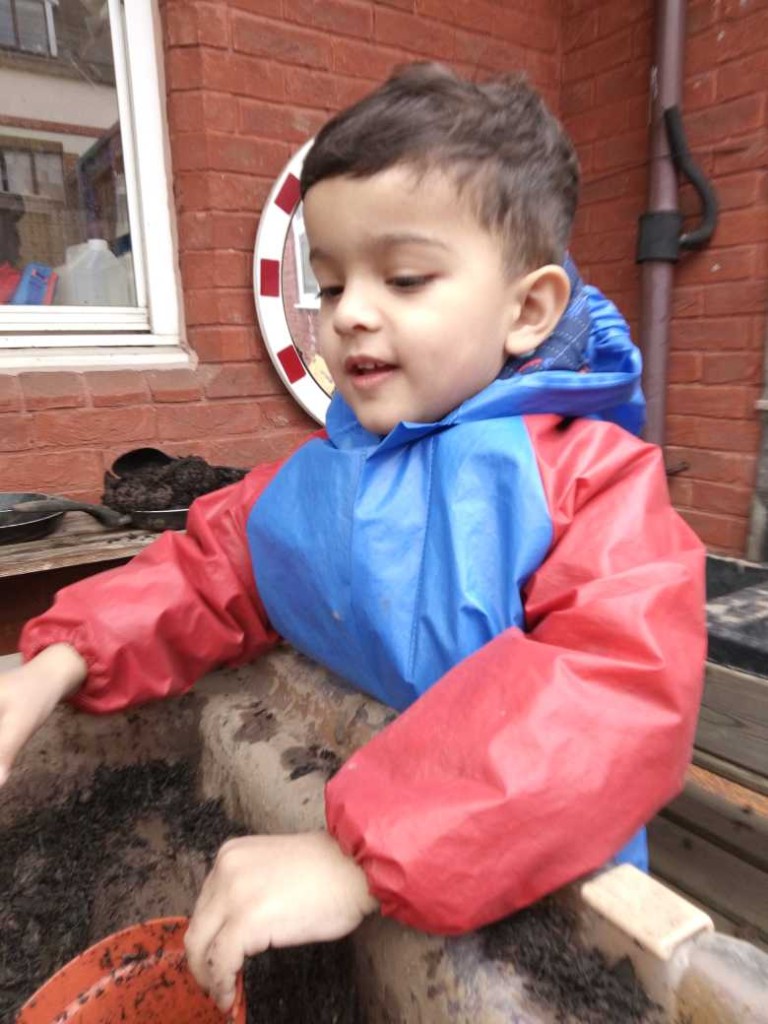 January 2023
This half-term we are focusing on counting rhymes. Each week, we will learn a new rhyme. All our rhymes count forwards.
Joining in with counting rhymes is important for our nursery children to help them begin to develop a range of mathematical skills.
Through rhymes, our children learn to say the number names in the correct order, from 1 to 10.
As we say the rhymes, we encourage the children to use their fingers. Using fingers helps children to link number names with an amount. Being able to automatically show numbers on fingers without having to count supports addition and subtraction in key stage 1.
We also encourage children to count a small group of up to 5 objects carefully, pointing to each object and saying one number name in turn until they know how many objects are in the group.
We learnt a bee counting rhyme and the children joined in with bee activities in the environment, and we tasted honey.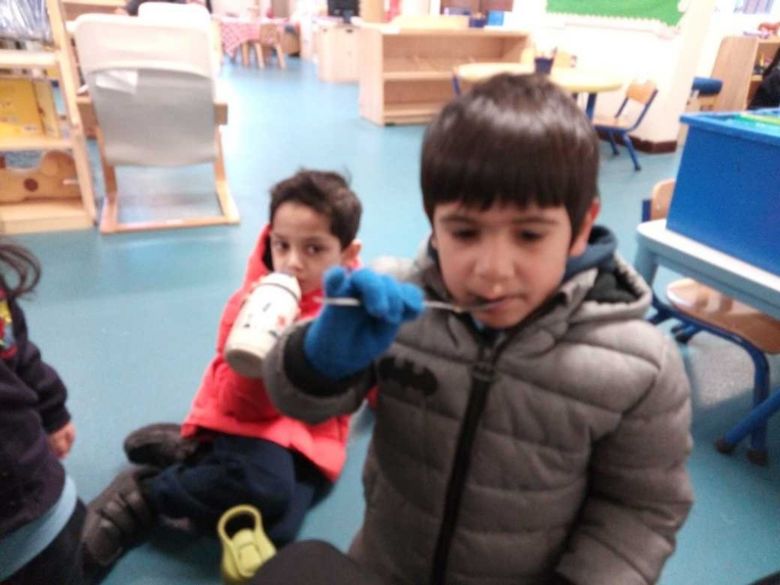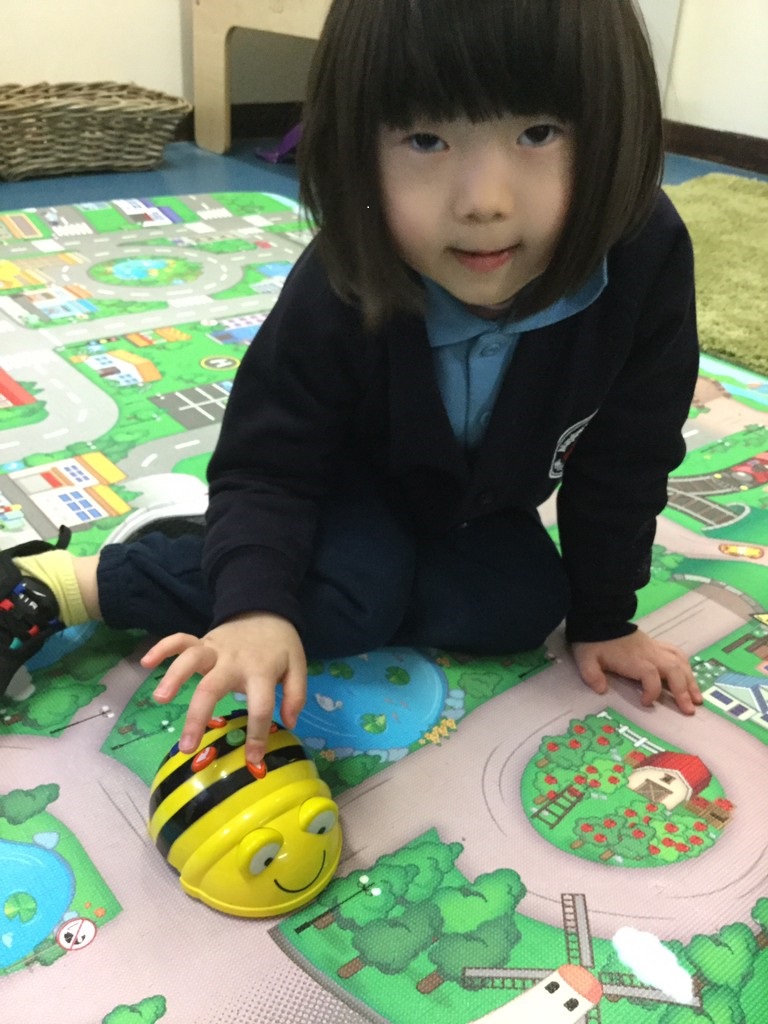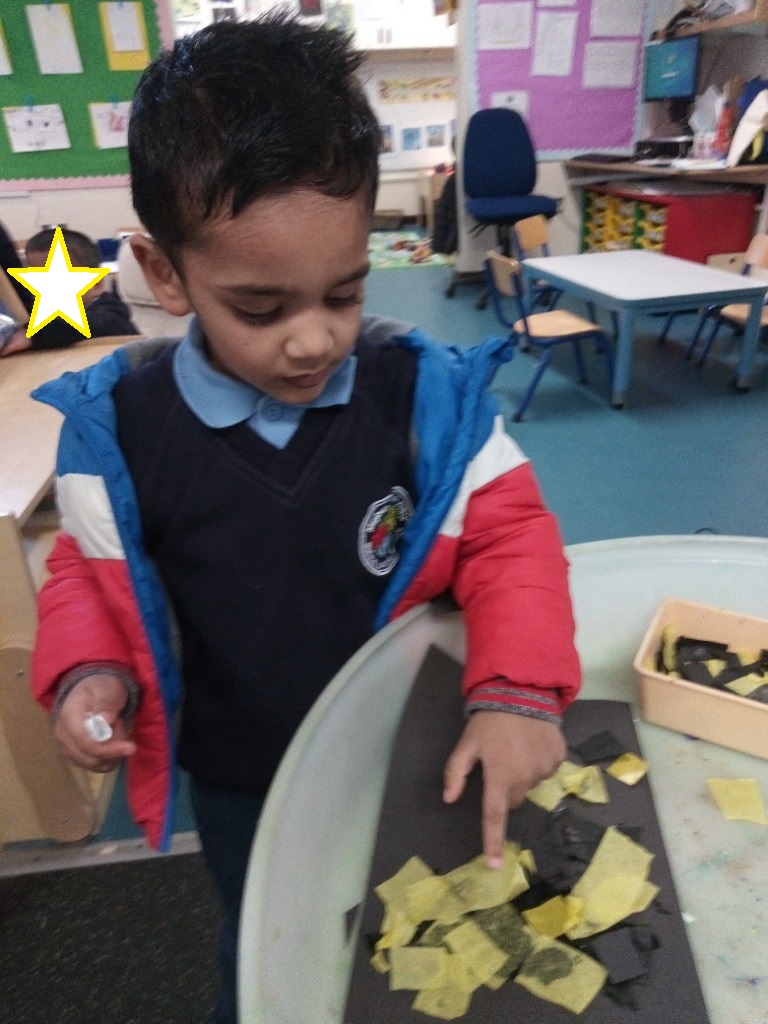 December 2022
Nursery is feeling very festive! The children enjoyed decorating the Nursery and putting up the tree. They love dressing up and pretending to be Santa's helpers.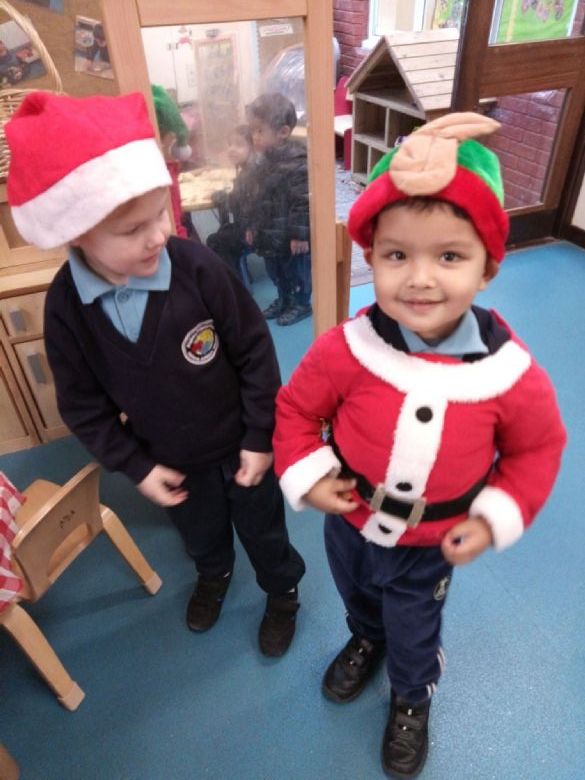 As the weather gets colder, the children still love being outside and were excited to play in the snow.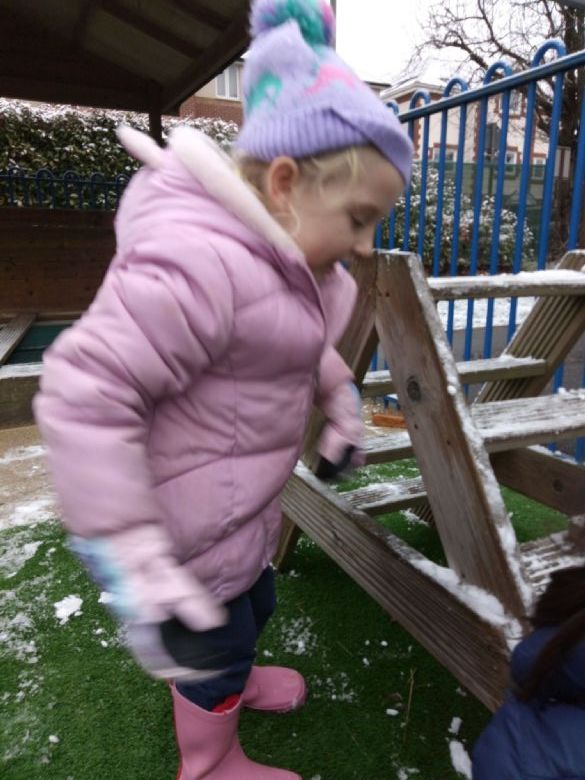 The children worked hard to learn the Christmas songs that we shared with families. Thank you to everyone who came along and supported the children. We hope you made some special memories.
We hope you all have a relaxing break, and we wish all our Nursery families a very happy 2023.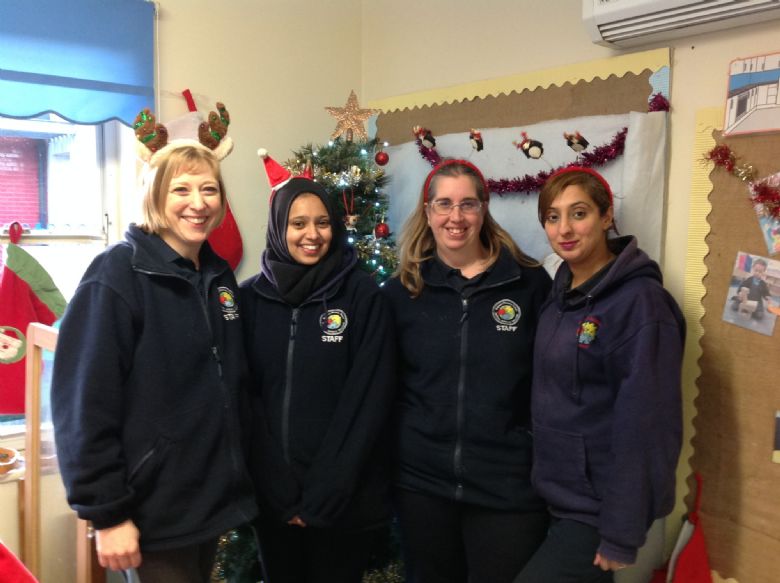 November 2022
This month we have been talking about shopping. The children enjoyed playing in the role play shop taking it in turns to be the shopper and the shopkeeper. It was lovely to hear them talking to each other and using lots of language. The children wrote shopping lists, so they didn't forget what they needed!
After they had been to the 'shop,' the children used the fruit and vegetables that they brought to squeeze oranges to make orange juice and make pictures using printing skills.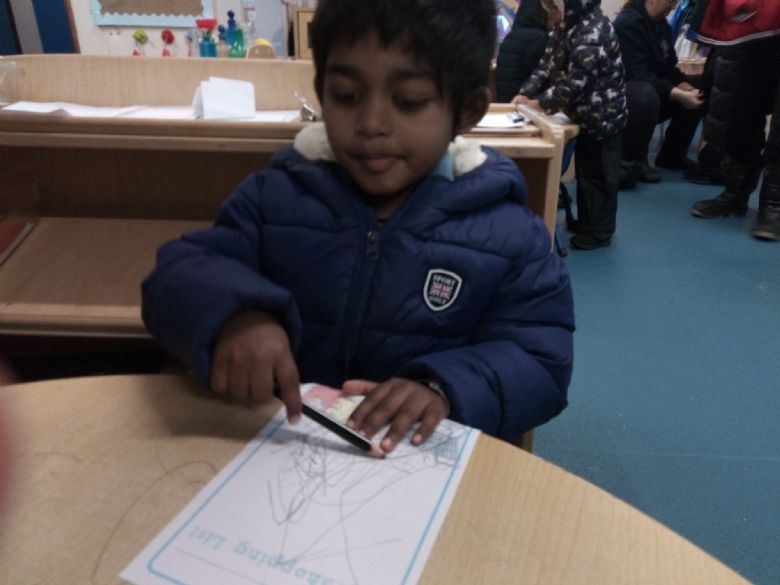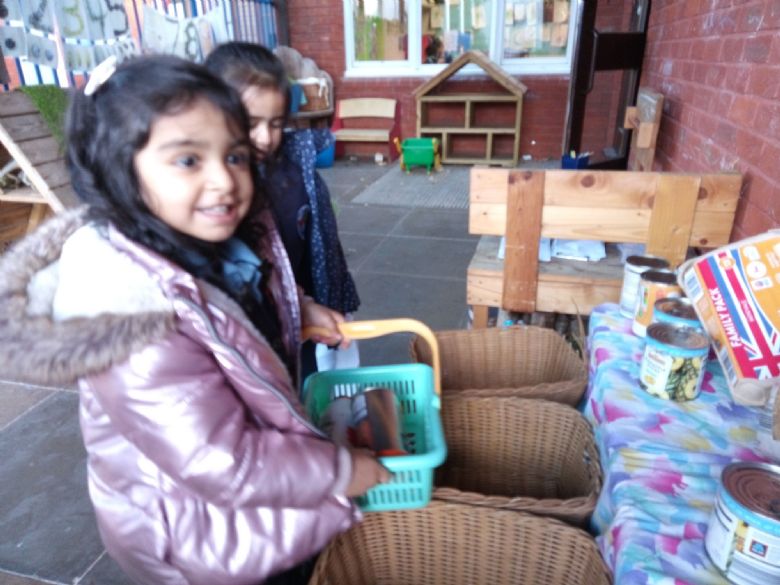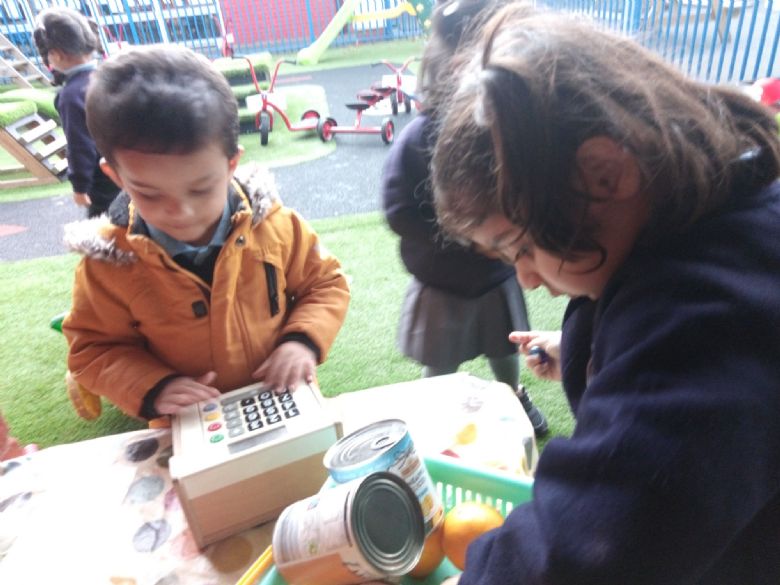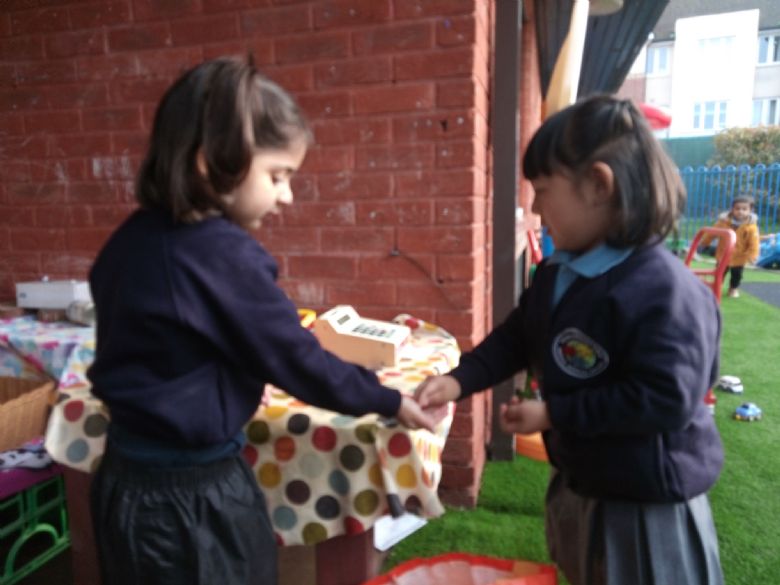 October 2022
In October, we explored the topic 'Birthdays.' We shared the book Spot's Birthday and the children enjoyed lots of birthday activities. Turning our role play area into a party was a particular hit! We also played with different sensory materials to create 'party food.'
We have been focusing on colours in our small group times. The children enjoyed talking about their favourite colours, going on colour hunts and sorting the objects they found.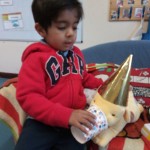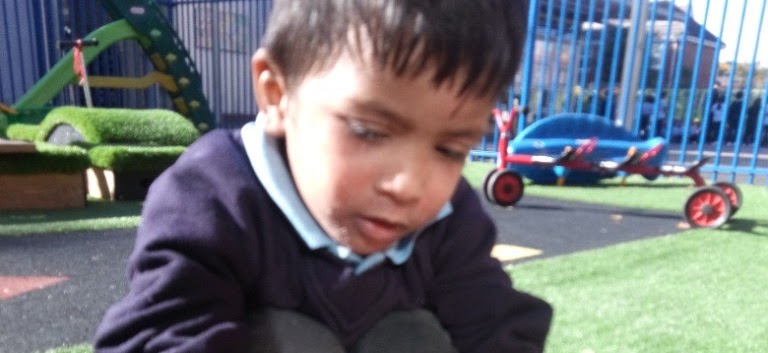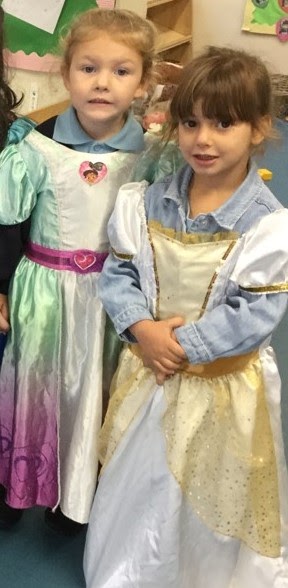 September 2022
We have been so impressed at how the children have settled at nursery. We are looking forward to working with our new children and their families this year.
The children have been busy learning our routines and exploring inside and outside. We are also learning to listen and follow simple instructions, a very important skill for our nursery children.
Please remember to bring a coat every day, the children love being outside in any weather!