Seahorses
Welcome to Ladybirds Class.
We are a happy and friendly class who welcome you to share our lovely learning.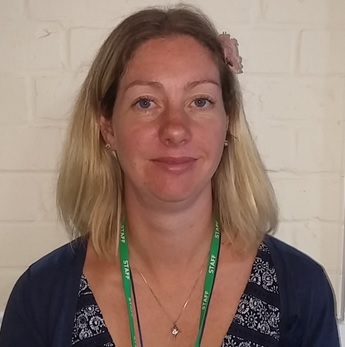 Mrs Horne
Class Teacher
Wed/Thur/Fri
Mrs Aitchison
Class Teacher
Mon/Tues
July 2019
Well another year has ended and our Ladybirds will move into Year 2 and become Jellyfishes. We will miss them all but they are ready to move up and into the last stage of KS1. This month we have been looking at Plants in Science and to make it more interesting for the children, we asked them to design a mini-garden. Not only did they have to decide where their grassy area would be, they had to plan for a path, fencing, furniture and any other flowers/vegetables they might want. Once they had planted their grass, they had to make sure their gardens got all the light, warmth and eater they needed to thrive. Unfortunately some got overwatered or under-watered and we had to reseed. However, this lovely summer we are having ensured that the gardens got lots of warmth and light to grow. Here is a selection of some of them below: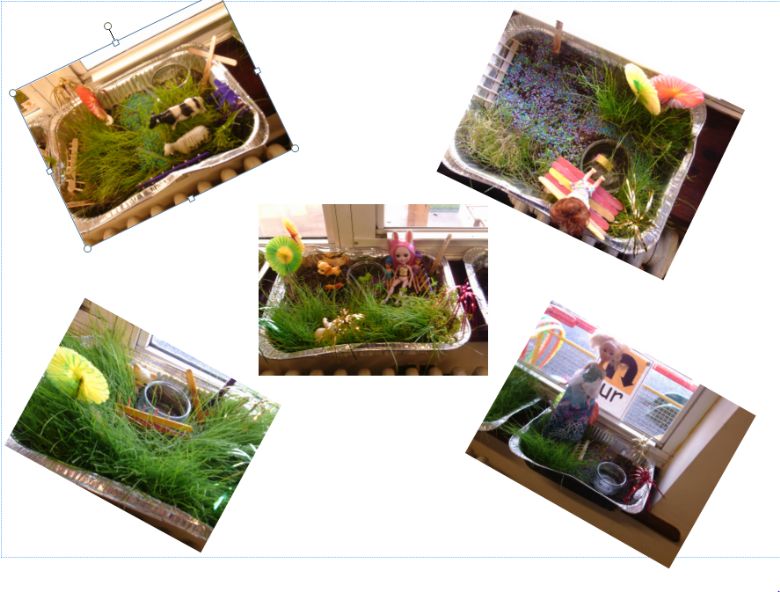 June 2019
We had a great time at Sports Day this month. Not only did we love our class race but we were all super competitive about the running race and all wanted to get into that final. PE is a favourite subject of the current Ladybirds Class.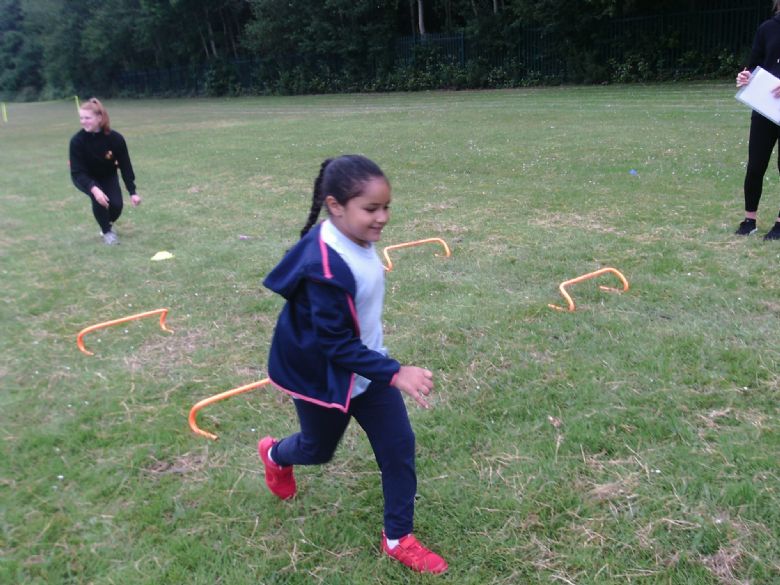 March 2019
The children loved dressing up for world book day as their favourite book characters. We had the author and illustrator Paul Geraghty come to visit us. He read us some of his books and drew illustrations for us whilst he was talking. It was very exciting to meet a real author and illustrator!


February 2019
The children have been producing lots of lovely pictures during our art lessons this half term. They loved dripping different coloured paints onto a circle outline and using their fingers to swirl the paint around to create a sunshine.
In Maths lessons the children have been using the story The Enormous Turnip to help them with learning to double. The children used the characters in the story and cut out turnips to help them.
January 2019
The children have been learning about materials in Science and they carried out an investigation to choose the best materials to make some new curtains for the 3 bears.
They had to decide on the best material to use that would:
1. Keep out light
2. Be strong enough to open and close
3. To hang down
4. To be decorative/attractive
December 2018
December is a very busy month for the whole school. We enjoyed going to the pantomine. It is always a treat to see the action live on stage.
If you saw us perform our Christmas play, I am sure you will agree that the children were outstanding in their singing, acting and performing.
November 2018
It's early days in November but it's been very busy. Talking about firework safety, the changes in weather as the seasons change, a visit from the Lifebus and all about poetry. We have been learning about rhyme and about different types of poetry. We worked in mixed groups and practised together so we could recite a poem in front of the class. Below you can watch how some of us got on: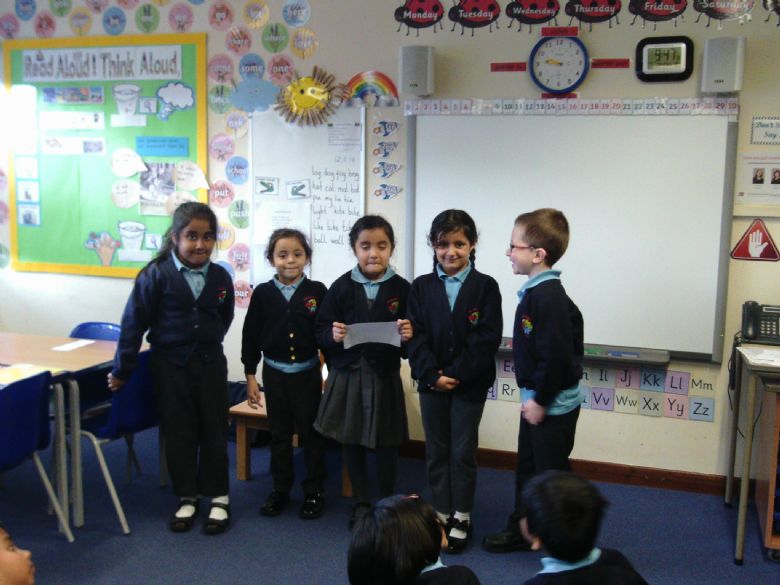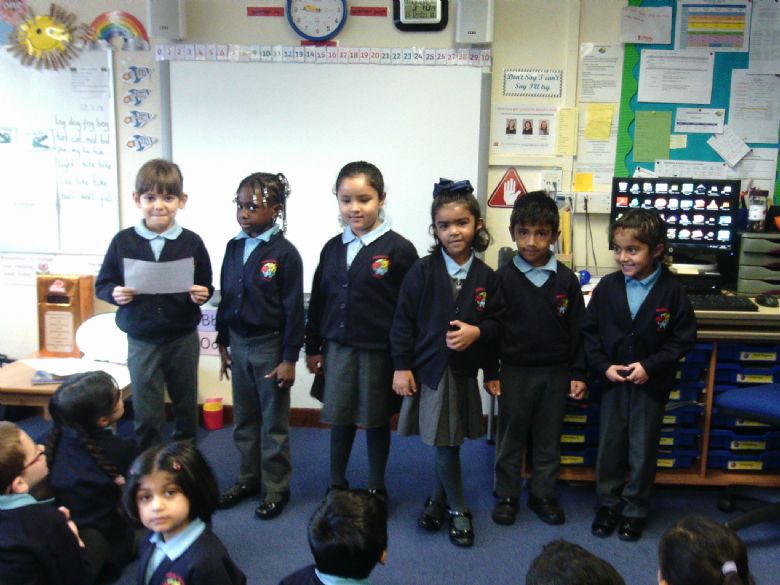 October 2018
The children are now well and truly settled into Ladybirds Class. It's a big change for them and they are doing well. Most of the children are very independent especially in getting ready for P.E. Thank you parents/carers for getting them used to changing without adult support. This month we have been learning about hand hygiene, all about our 5 senses and all about our local area by going on a local walk. Obviously this is on top of our daily maths,literacy, phonics, handwriting lessons. Please enjoy the photos below.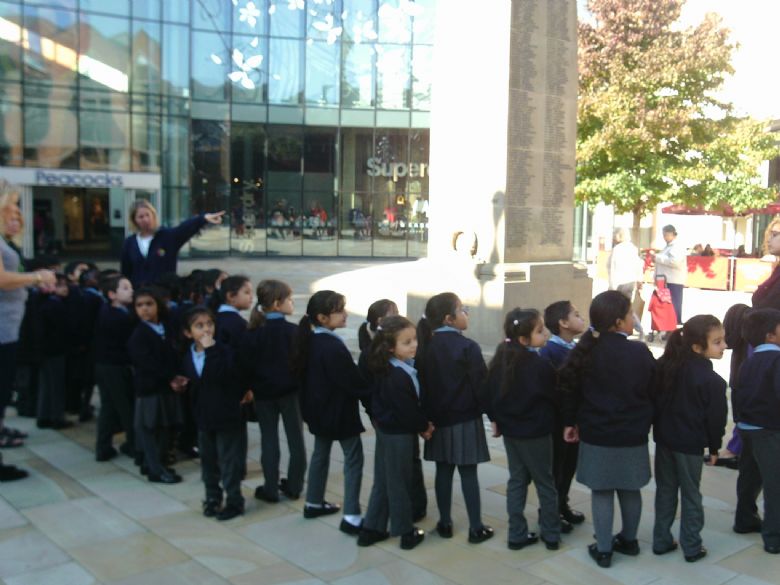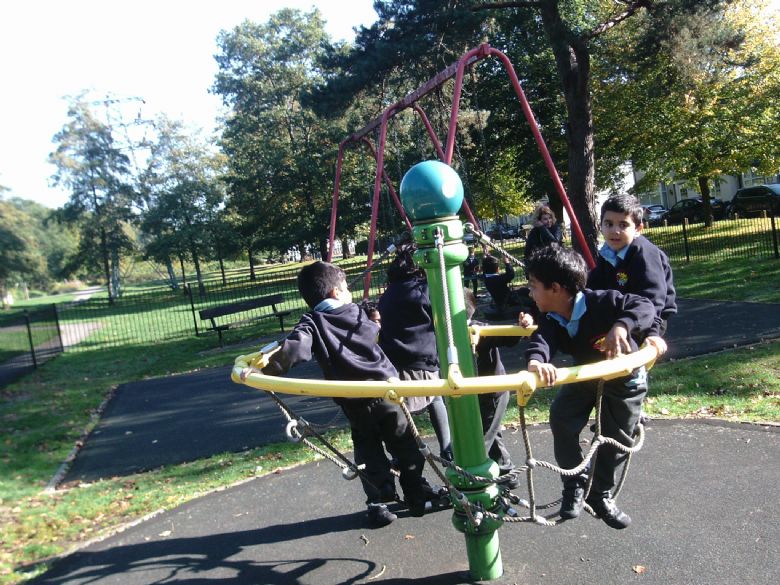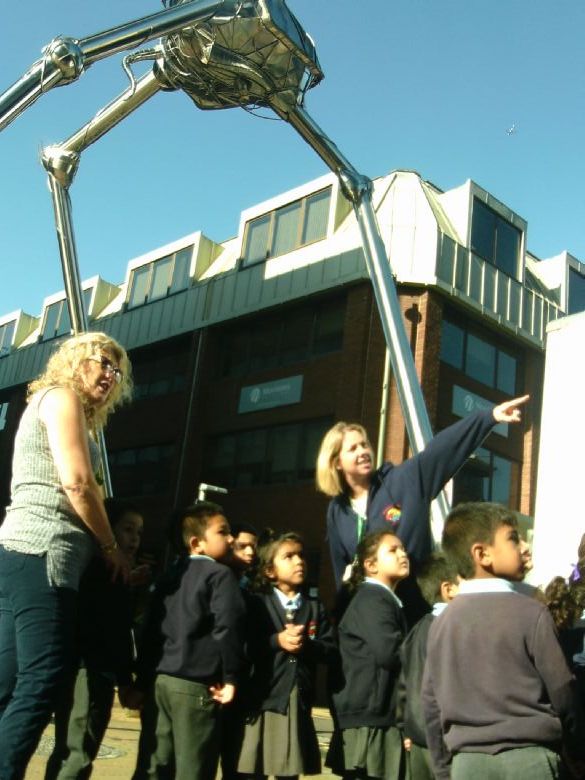 September 2018
Welcome to Ladybirds Class. We are pleased at the way your children are starting to adapt to Year One. It is a big change for them but they are taking it in their stride and are eager to be tasked and challenged in their learning. There will be a Parents Welcome Meeting at 2.45pm on Wednesday the 12th of September 2018. Please come along to hear about the timetable and how we approach Year 1. It is also an opportunity for you to ask about any concerns you might have.
Please take some time to look at the website throughout the year, we update monthly and add photos of exciting activities we are doing. If your children are anything like ours, you may not get much from them about all they do here at Maybury Primary School.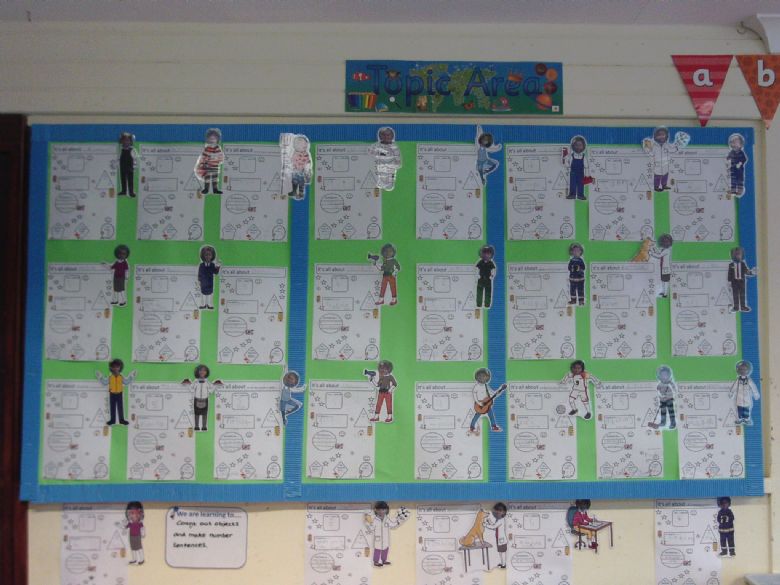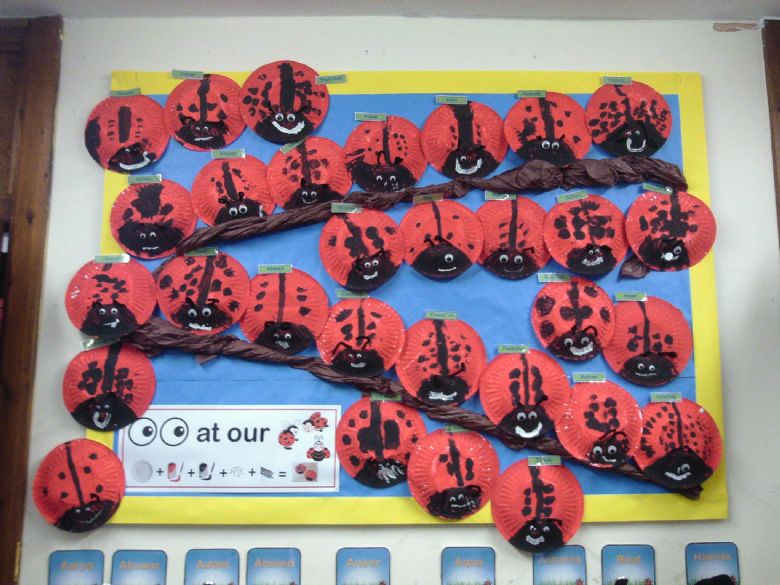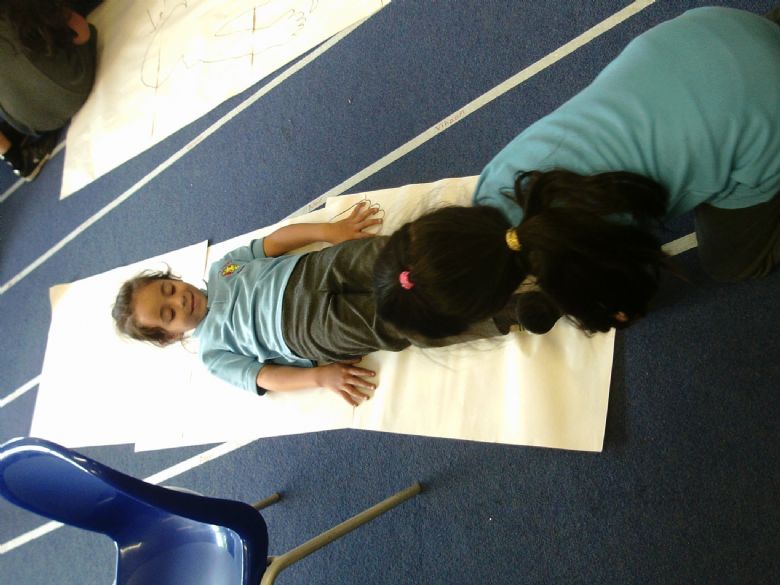 So far this term (2 weeks in) we have told the rest of the class all about ourselves. We have all made a ladybird by painting a paper plate and we have talked about body parts. We drew around Nour and labelled her head, arms, legs, hands, feet and even eyes, nose and ears.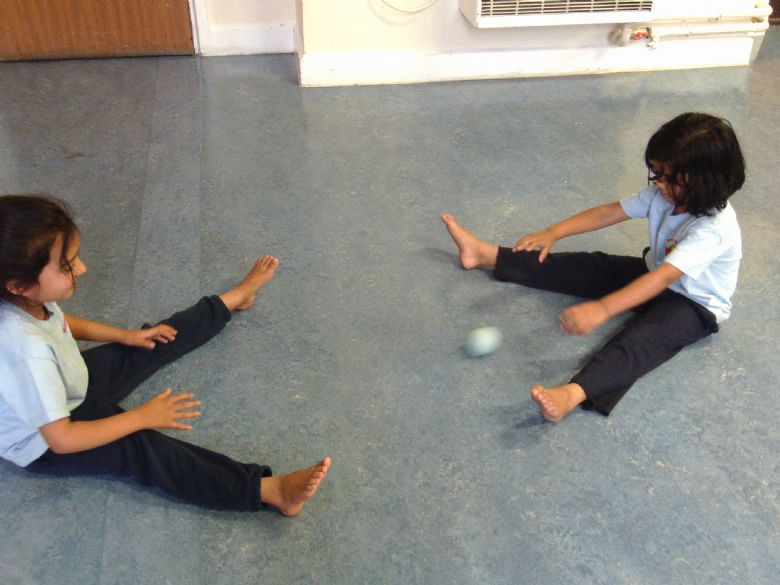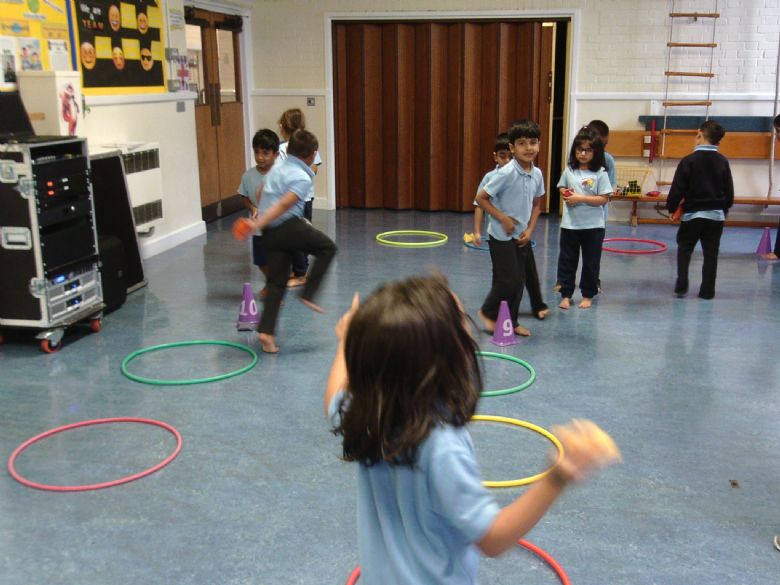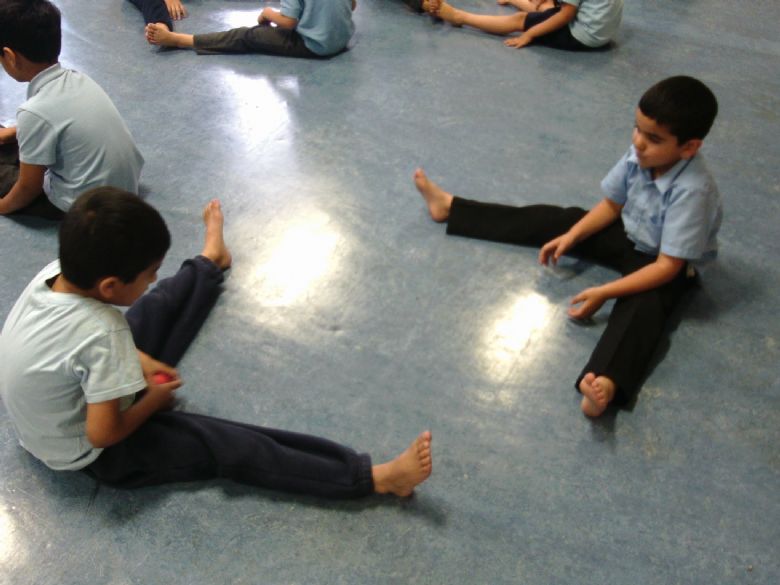 In P.E. we are learning about netball and more specifically ball skills including throwing and catching. The children can find it hard to control these skills so we start by rolling balls to each other sitting down and then we tried throwing beanbags into numbered hoops to win points. The farthest away hoop got a score of 10 points!
P.E.
PLEASE NOTE P.E. IS ON A TUESDAYAFTERNOON AND WEDNESDAY MORNING IN THE AUTUMN 1 TERM.
The children should be able to dress/undress independently. Please practise at home.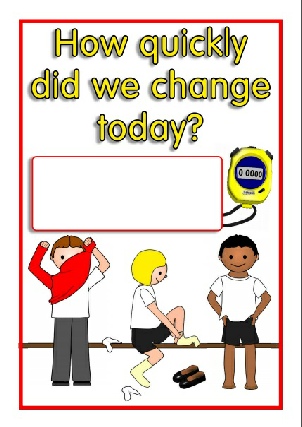 READING
Children now have their BUG CLUB logins in the front cover of their reading diaries. Please help your child login and have a look around at the books we have allocated for them to read and look at.
Please read with your child every night where possible and record that in the reading diaries. The children will change their books at least once a week with us but can change their books independently apart from that if they are ready for a new book.
Children will recieve a gold reading certificate for taking part in our half termly reading challenge. They need to be heard read at least three times a week. Please date and sign your childs reading record each time you hear them read.