Starfish
Welcome to Starfish class page!
(Reception)
We are a kind and happy class who welcome you into our classroom to share our lovely learning.
These are the people who help us learn in Starfish
Mrs Eldred
Class teacher
Mrs Mills
Teaching Assistant
Miss Bondar
Teaching Assistant (am)

Mrs Franssen
SNA (pm)
If you need to contact Mrs Eldred, please email: starfish@maybury.surrey.sch.uk or message on Tapestry
Our PE day is on Friday. Please come to school in your PE kit on a Friday.
Stay and Play is on every Monday morning, 8.40am to 9am
January 2023
Happy New Year and welcome back to school.
Starfish were very excited in their first PE lesson this term. We got out the wall bars and practised climbing and balancing across different apparatus. We also learnt how to jump off equipment safely by bending our knees and landing on our feet. We are all really looking forward to next Friday when we will get the wall bars out again.
.
.
.
Starfish have also been learning about the coldest season, winter. They enjoyed exploring and investigating the ice that had formed overnight. The children tried to melt the ice in their warm hands, but this made their hands cold. Some of the children used the hammer to smash the ice.
We also talked about some misconceptions that the sun shines only in the summer when it is hot and that it always snows in winter in England.
The children have also been loving playing maths games together. They are able to take turns and help their friends work out how many they need to roll on the dice to get to 10. They demonstrated great teamwork and cooperation.
At the end of January, we went on a trip to the Lightbox, where we listened to a story about 'The Princess and the Frog'. We then made a puppet of one of the characters from the story, using lots of different media. We really enjoyed the story and joined in with the repetitive story language.
When we got back to school, we were able to play with our puppets and make up stories of our own.

.
December 2022
Today (Thursday 15th) we had a very exciting day. We had a special visitor to see us. It was Santa with a big sack of presents for us. Thank you, Santa. Also, we had our Christmas lunch which was fun, we got to pull a cracker and have roast turkey. The day finished with a disco in the hall with Year 1. Happy Christmas everyone!
.
Starfish enjoyed a walk into Woking Town to visit Christchurch and find out all about Christmas. The children looked for Christmas symbols in the church and acted out the Nativity story.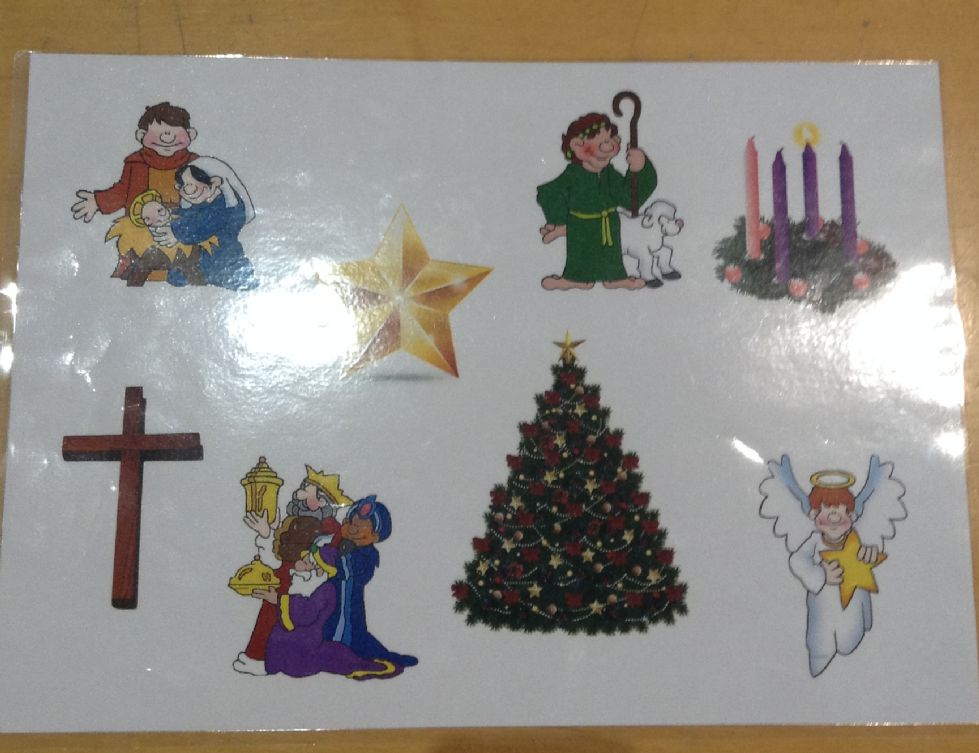 There was much excitement in Starfish Class when Santa sent us one of his Christmas elves to check that we were being good and installed a 'Santa Cam'. Every morning the elf is found somewhere in our classroom doing something different, and the children have enjoyed finding him.
Starfish Class have been comparing Christmas to other celebrations. They had fun decorating Christmas trees, playing Christmas games, wrapping presents and writing labels. They even helped Santa to deliver presents to the correct houses and designed and wrote their own Christmas cards.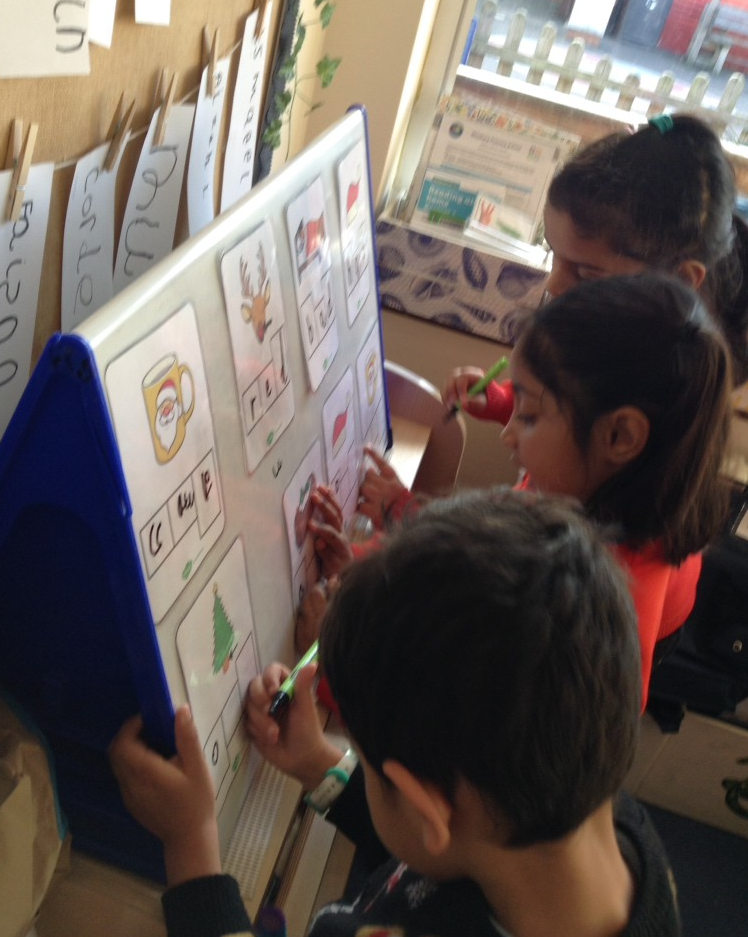 .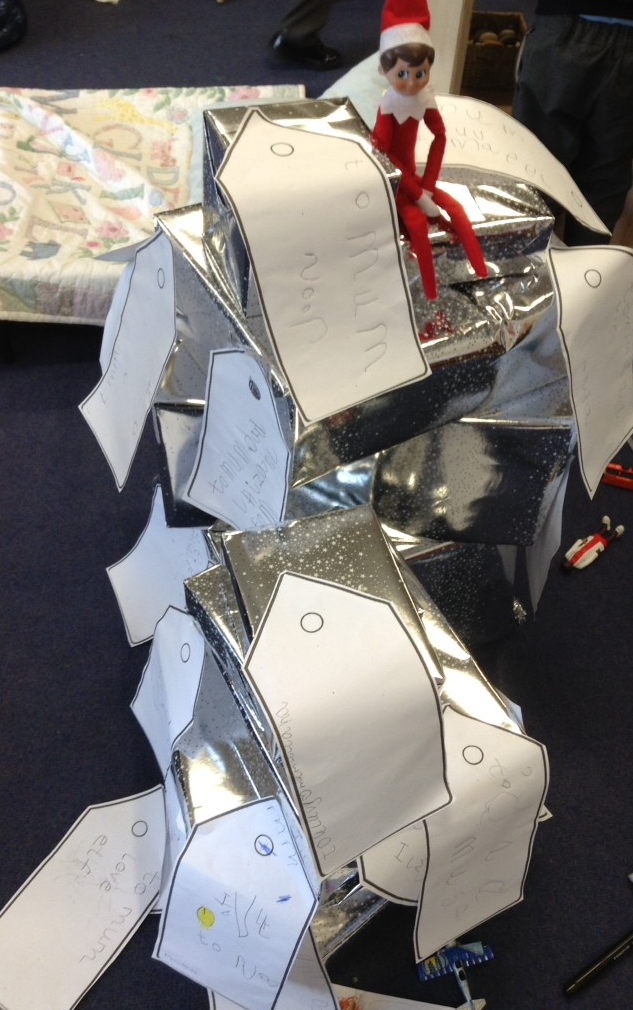 .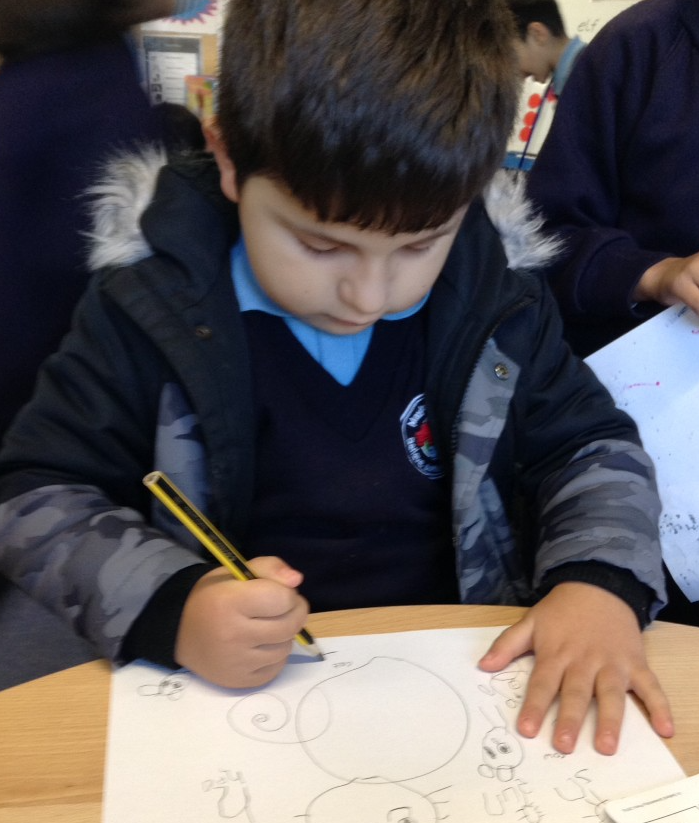 Starfish enjoyed learning different Christmas poems and performing them in front of all our school families. The children were very brave, used their loud voices and entertained everyone with their different personalities.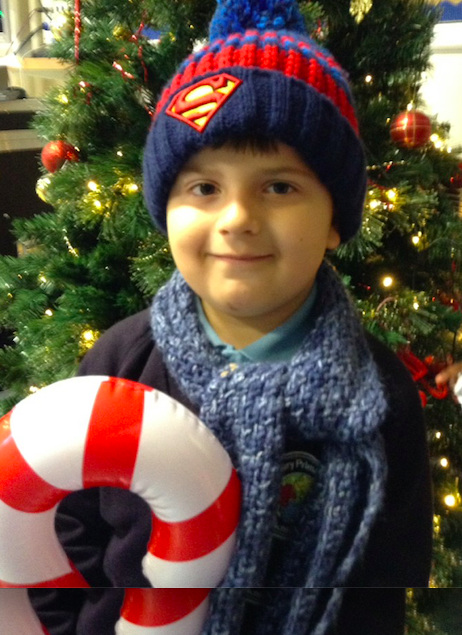 .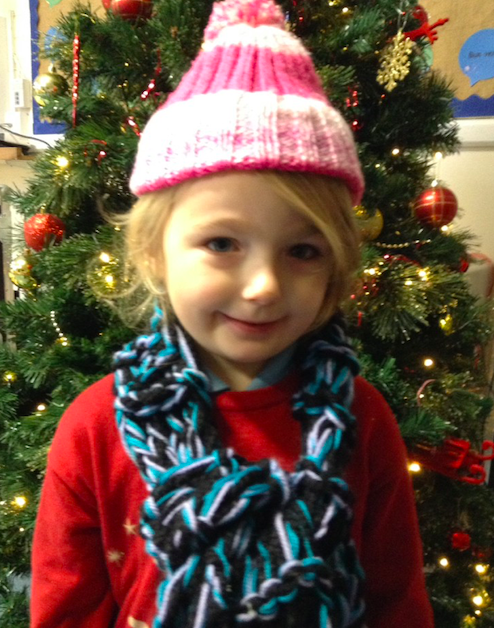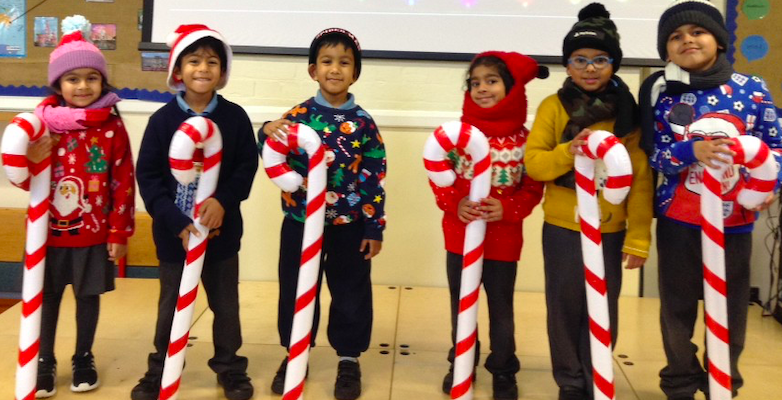 We all had a great time at the Pantomime in town. This year it was Cinderella. We enjoyed booing the ugly sisters who were mean to Cinderella and joining in with the pantomime language and silly games which we found very funny.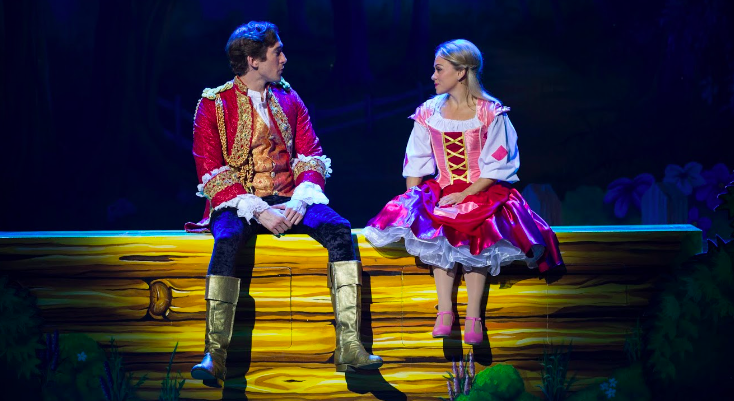 .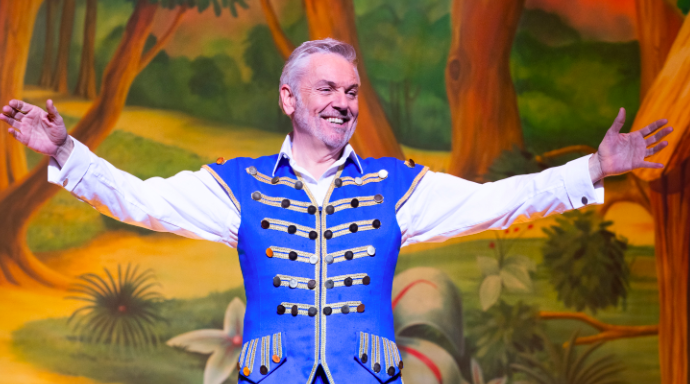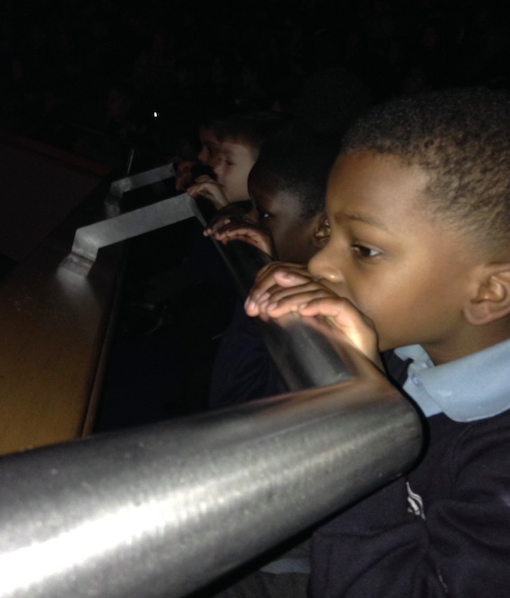 .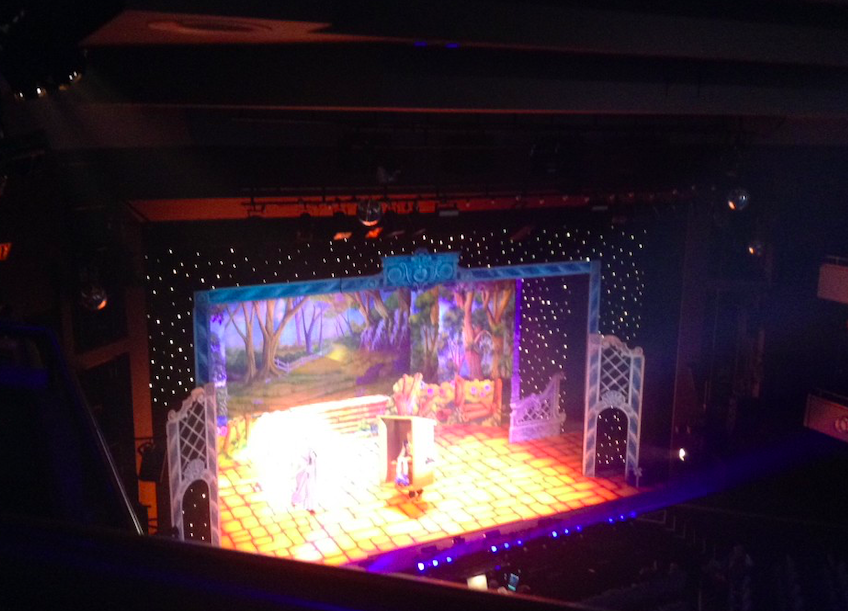 We love our guinea pigs, Bob and Max and enjoy looking after them. Each day we feed them and check they have water and hay. We help to clean out their hutch and have learnt that guinea pigs eat a lot which means lots of poo!
We love giving them cuddles and treats!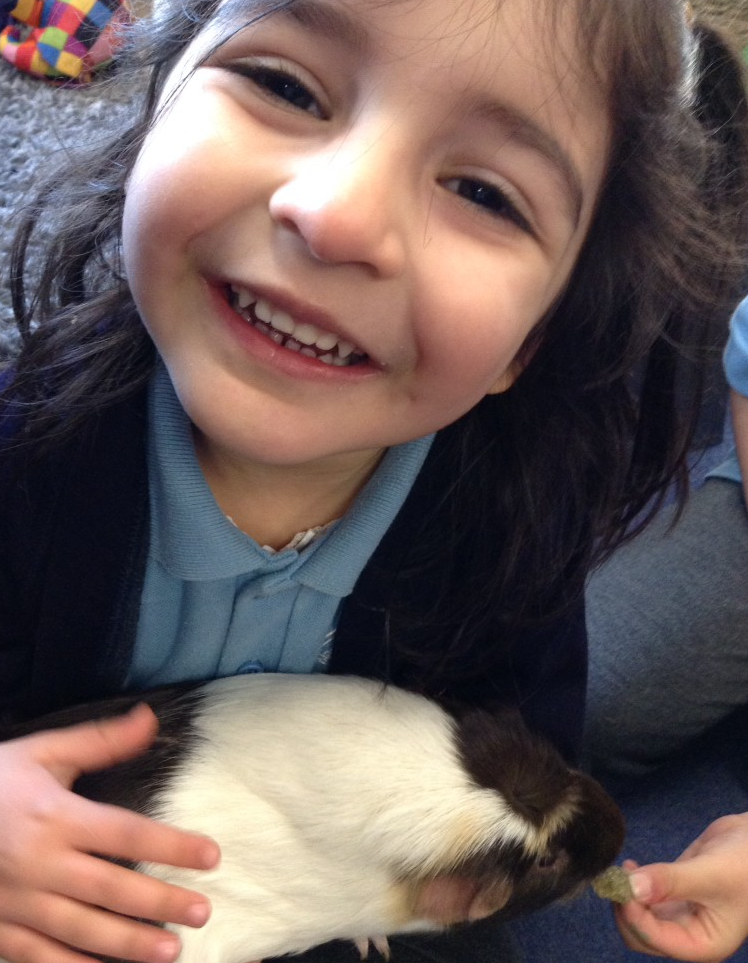 .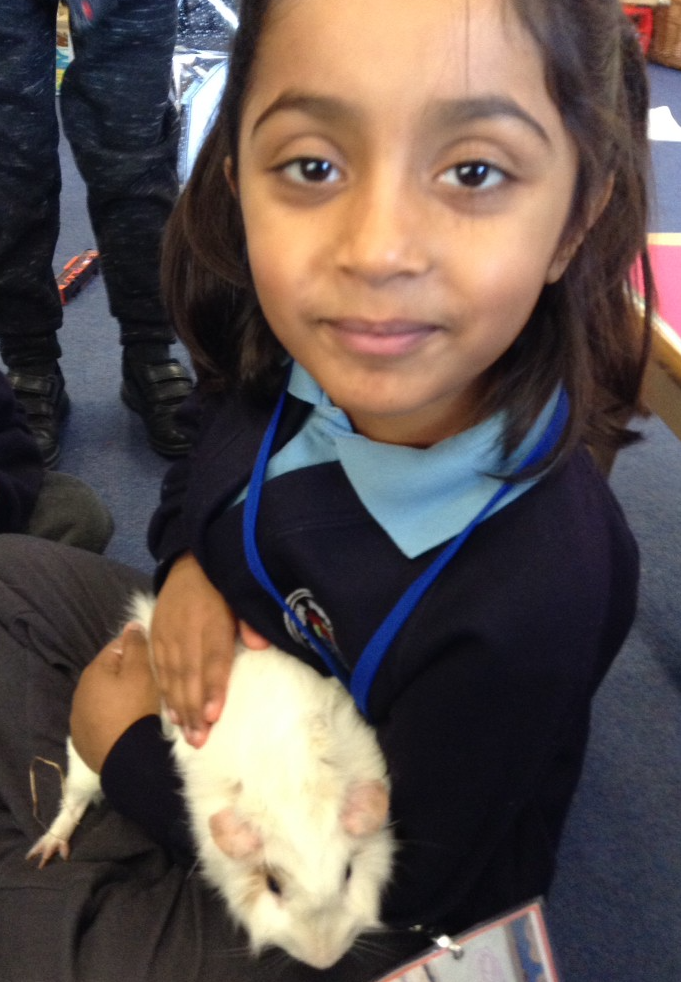 .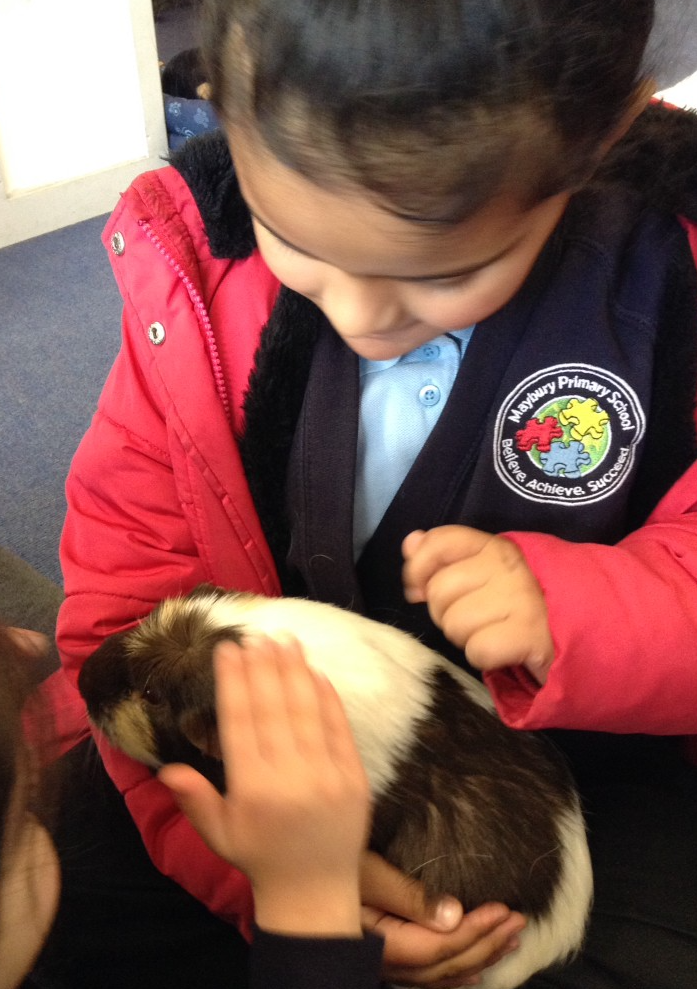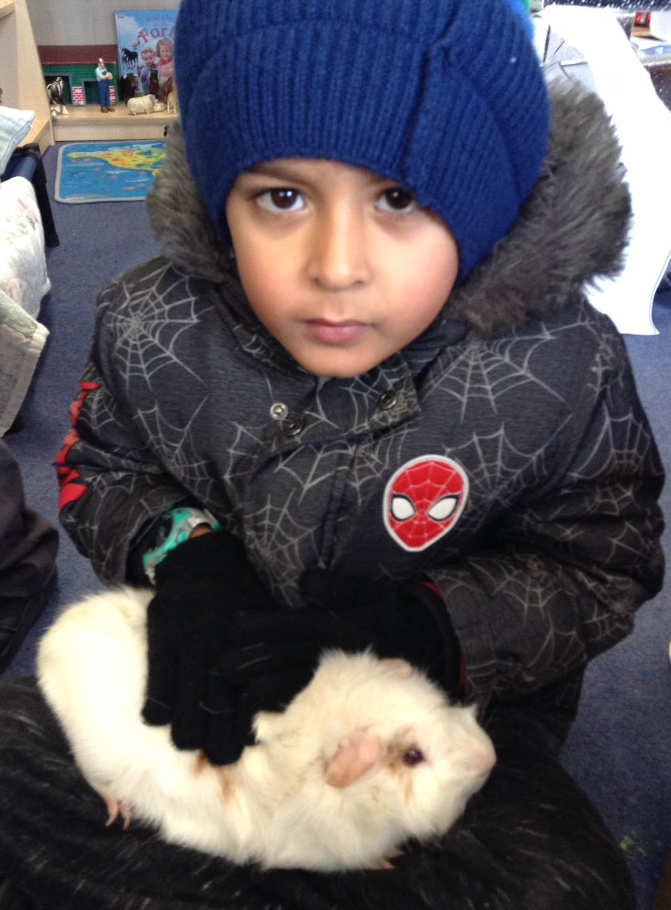 .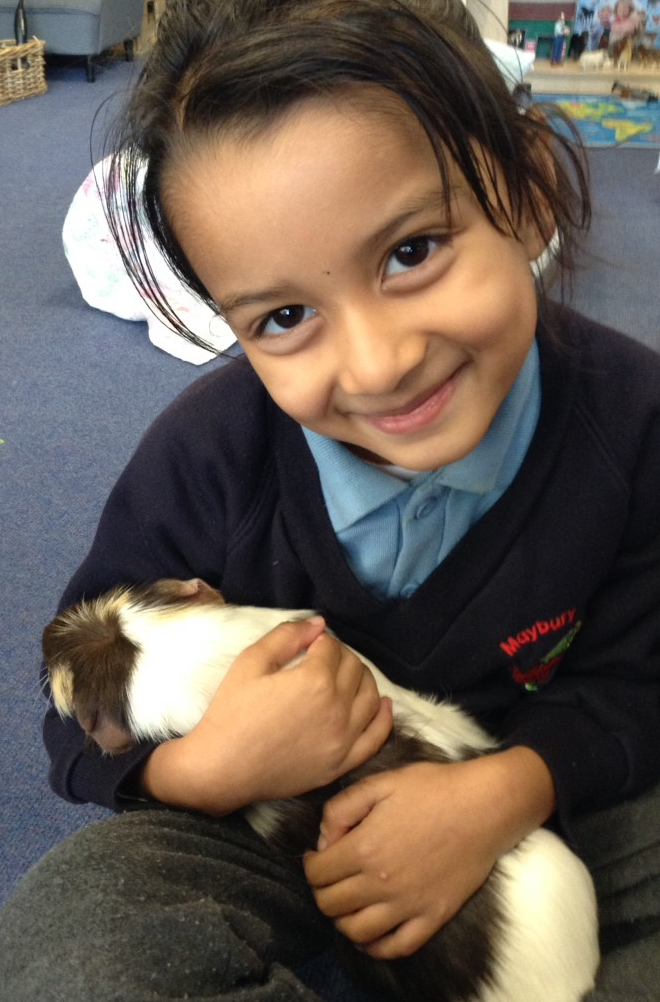 November 2022
Little Street
Starfish had lots of fun on their first school trip to Little Street. They got to dress up and pretend to be lots of different people within our community. The children were so well-behaved, and we were so proud of them all. The staff at Little Street also commented on how well-behaved our children were. They were great ambassadors for our school.
Take a look at what we got up to...
We got to be the shopkeeper and go shopping for our tea.
.
We also got to be the doctor and the patients.
Some of us were builders.
Some of us dressed up and put on a show.
Some of us chose to be farmers and look after the animals.
We enjoyed driving the cars around the road, and we got a drink.
Life stages
We have been reading 'As we Grow' and have been exploring what happens as we get older. The children have been naming and ordering the different life stages.
Some children ordered the dolls house people and noticed that the elderly people had grey hair and the man had gone bald and lost some of his hair.
Some children ordered the different life stages outside from baby, toddler, child, teenager, adult to elderly. The children noticed that the elderly man had a walking stick to help him walk. We talked about how when we were a baby we couldn't walk, then we learnt as a toddler, got better and faster as we became a child, teenager and adult but then needed help as we got older again.
Some children chose to cut out pictures of the life stages and stick them in a human timeline.
The children have also been comparing themselves now to when they were a baby. Wow, we have learnt to do lots of things. We can now walk, talk, run, jump, eat, drink from a cup, sleep in a bed, learn our sounds and use them to read words. The list goes on and on....
Odd Sock Day
This week is anti-bullying week (week beginning 14.11.2022), and today we came to school in odd socks to show that it is OK to be different. We also talked about the concepts same and different.
Remembrance Day
The children in Starfish Class remembered the brave soldiers that fought and died in the war. We talked about the poppies that people wear to remember the brave soldiers. The children decided to make their own poppies to help them remember and say thank you.

Autumn Walk
Starfish went on a walk to the park looking for signs of autumn. We have learnt that in the autumn the weather gets cooler, and we start to need to wear a coat. It can be quite a windy time of year too. The leaves on the trees change colour and then fall to the ground.
We learnt a poem about the leaves falling in autumn.
Leaves are falling, leaves are falling.
One fell on my nose.
Leaves are falling, leaves are falling.
One fell on my toes.
Leaves are falling, leaves are falling.
One fell on my head
Leaves are falling, leaves are falling.
Yellow, orange, red.
We then got to play in the park until it poured with rain, and we had to find shelter very quickly!
.
.
.
Stay and Play Sessions
Today we had our first Stay and Play session in Starfish Class. Lots of Mummies and Daddies came to play and help us with our learning.
Play and Stay sessions are every Monday from 8.35am to 8.55am. It is a fantastic opportunity to see what your child is learning at school. Please come along and join in with us whenever you can.
.
.
.
.
Bonfire Night
We learnt about Bonfire Night and being safe when near fireworks.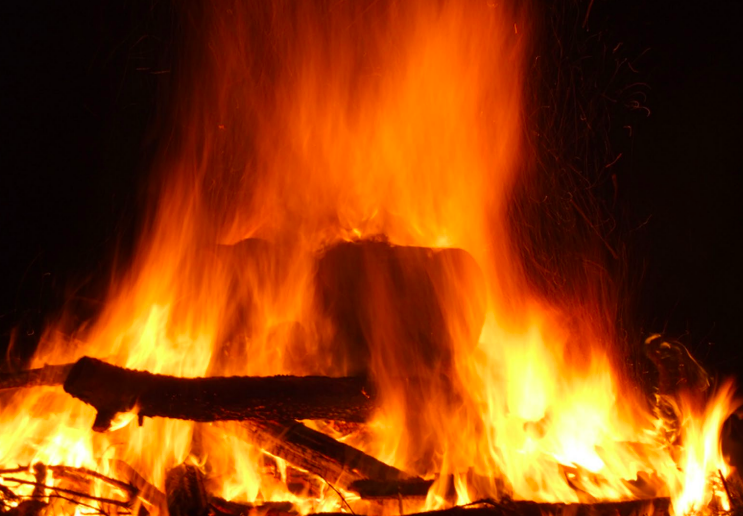 .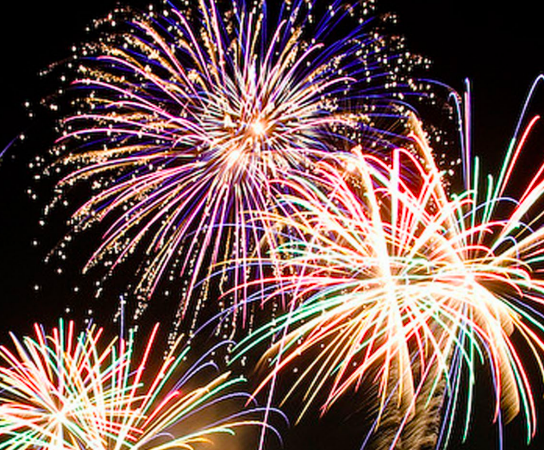 We watched videos of fireworks and described them using words like, whoosh, whiz, pop, bang!
We made firework patterns in the coloured sand.
We watched children on Bonfire Night make patterns with sparklers in the sky. We made sparklers that we could eat, they were yummy!
.
Remember...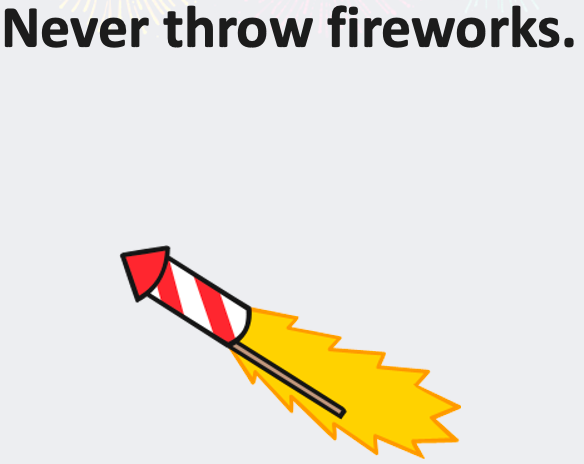 .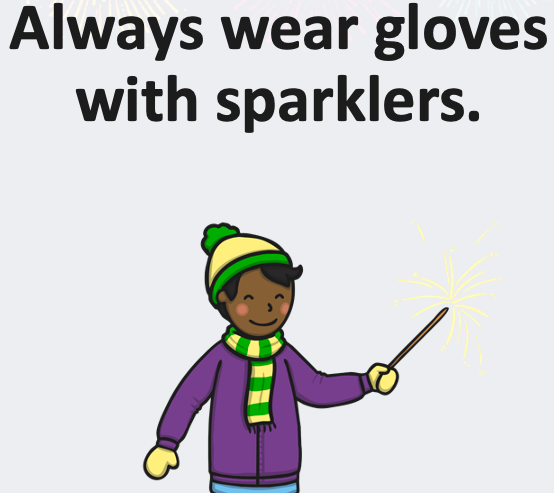 .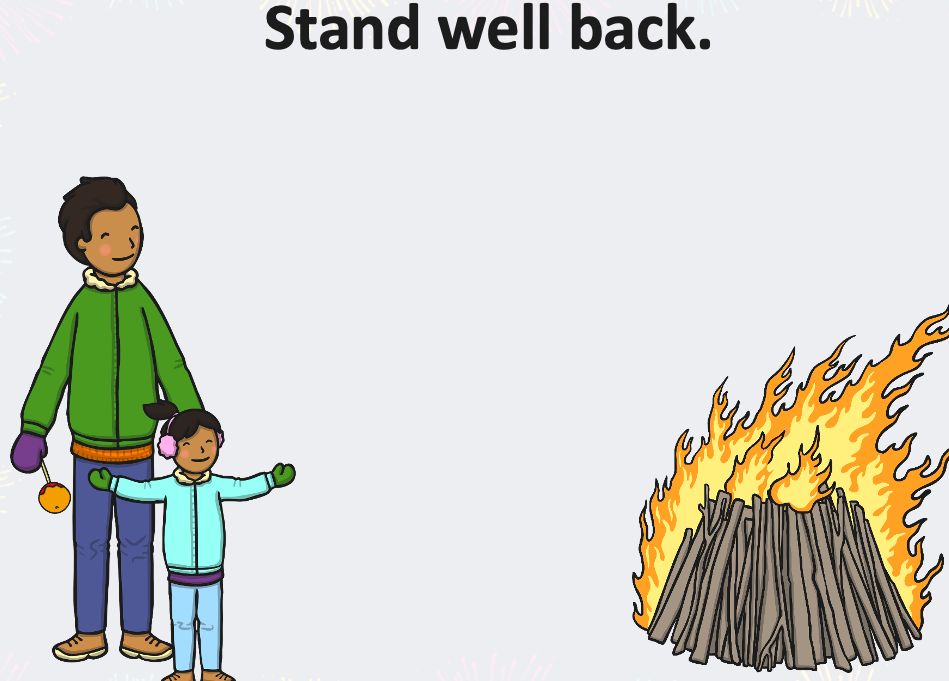 .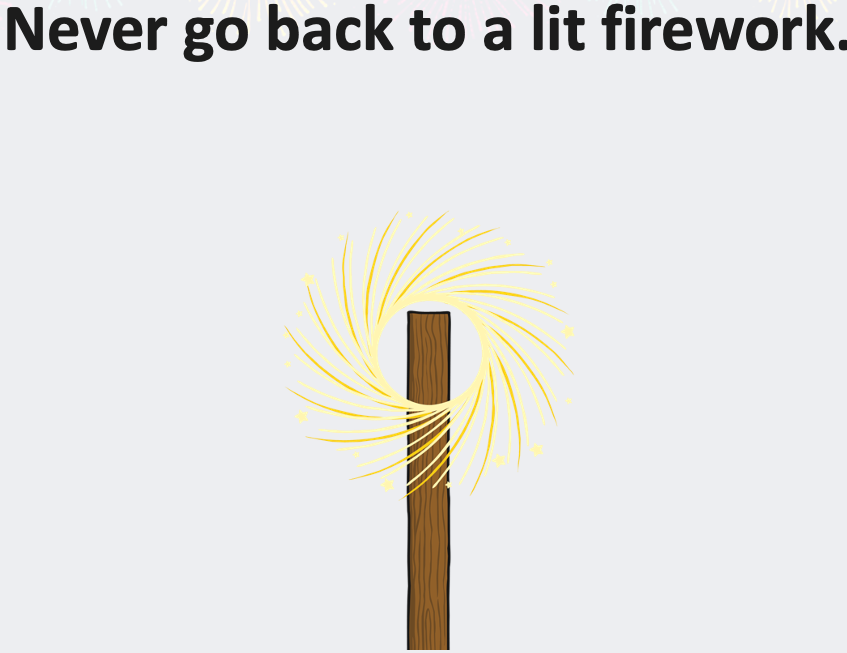 The Festival Diwali
Starfish Class have enjoyed finding out about the festival of Diwali. The children used clay to make Diva lamps.
We found out that people give gifts of sweets at Diwali time. The children used the play dough to make sweets to give to their friends.
The children also made rangoli patterns outside using chalk to decorate our garden for Diwali.
If you want to find out more about Diwali you can watch the videos below.
Click HERE to watch the Diwali Videos
The Life Space
Harold the giraffe came to school to teach us about how we can keep healthy. He told us we need to eat healthy food, get lots of exercise (an hour a day) and lots of sleep (12 hours a night). Did you know we grow when we are asleep?
Harold reminded us about the importance of brushing our teeth after breakfast and before we go to bed.
October 2022
International week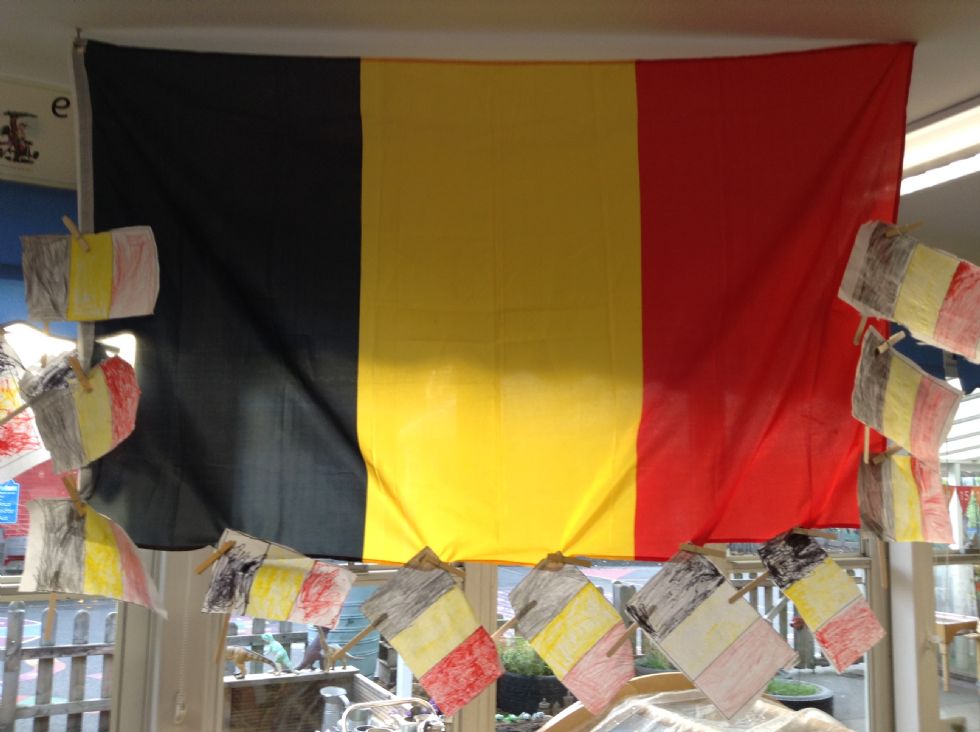 The week before half-term was international week. Starfish have enjoyed learning about the country Belgium. They particularly enjoyed cooking chocolate shards to share with the rest of the school.
We found Belgium on a world map and the globe and discussed how we would travel to Belgium. We found out that football is a popular sport in Belgium, and it is where The Smurfs came from. In Belgium, people speak French, German and Dutch.
Belgium is famous for Belgium chocolate, Belgium chocolate and fries with mayonnaise - yummy!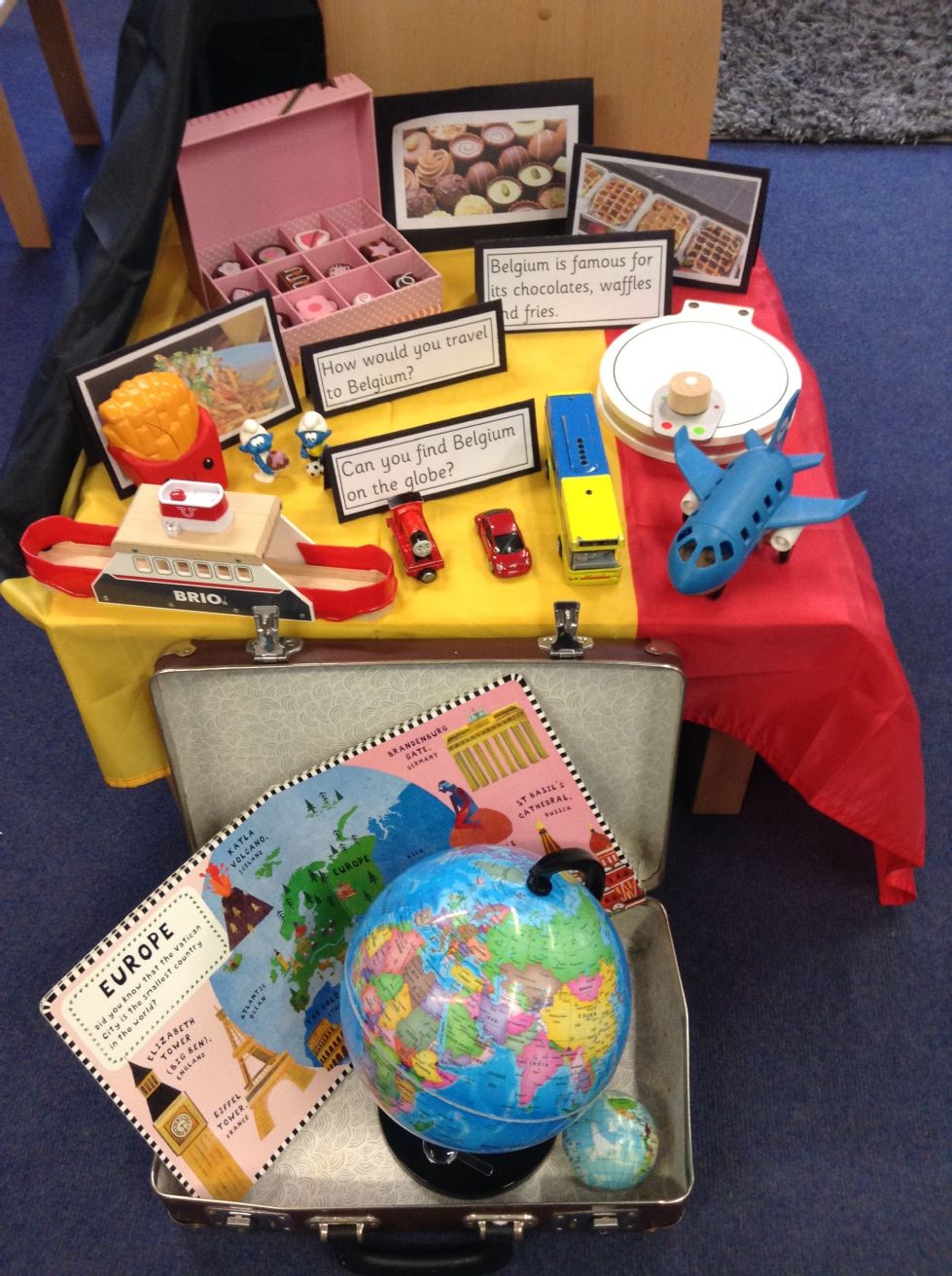 The last Wednesday of every half-term is 'Wellbeing Wednesday'. We talked about the things we like to do and are good at doing and what makes us 'wonderful'. We then had wellbeing treats. Today we had balloons to play with, and we made Belgium waffles.
.
We have now introduced the children to using our woodwork bench. Initially they have learnt to safely hammer nails into lumps of wood. Later in the year they will use this skill to make objects by joining pieces of wood together using nails.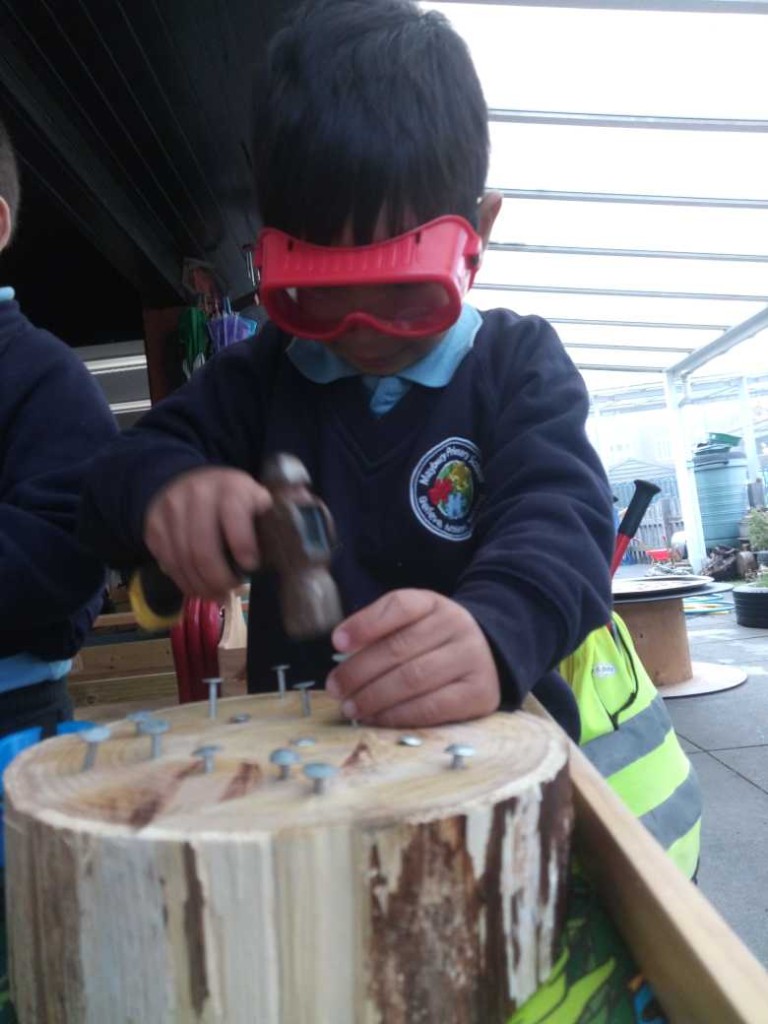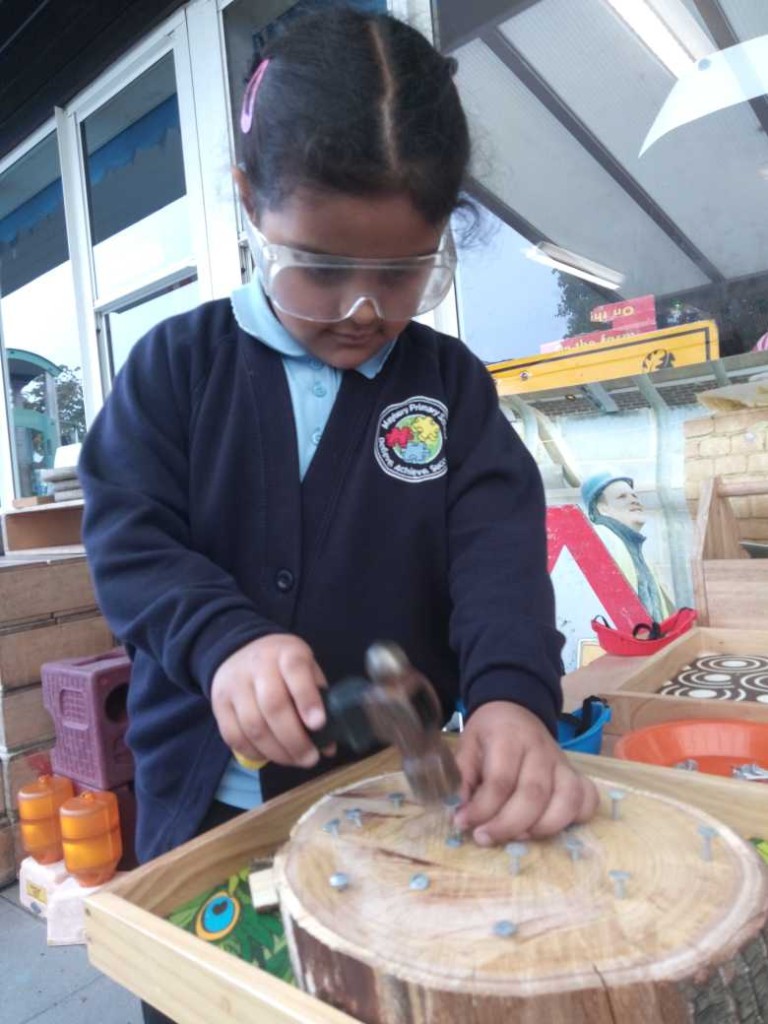 This month we have been reading the book 'You Choose'. This is one of our 'Protected Characteristic' books which promotes children saying what they think and having a choice.
We have also been talking about keeping safe when we are 'online' and enjoyed discussing what "clicking chicken' got up to on the computer.
One night Chick hops into the farmer's house and has a browse on his computer - CLICK - soon she's shopping online for the whole farm! But when she arranges to meet up with a friend she's made online, she discovers all is not as it seems...

Fred Game
Here is a great video to watch to help your child blend sounds together. This link will run out in December. Enjoy watching.

The children in Starfish are really enjoying their phonics learning and are excited every morning to find out what sound they are learning each day. The children have enjoyed practising their sounds as they play in our school role play being the teacher.
In maths, we have introduced the children to subitising, an essential maths skill for developing composition of number. The children use their 'fast eyes' to say the amount of objects/dots they see, they don't count and also represent each amount on their fingers.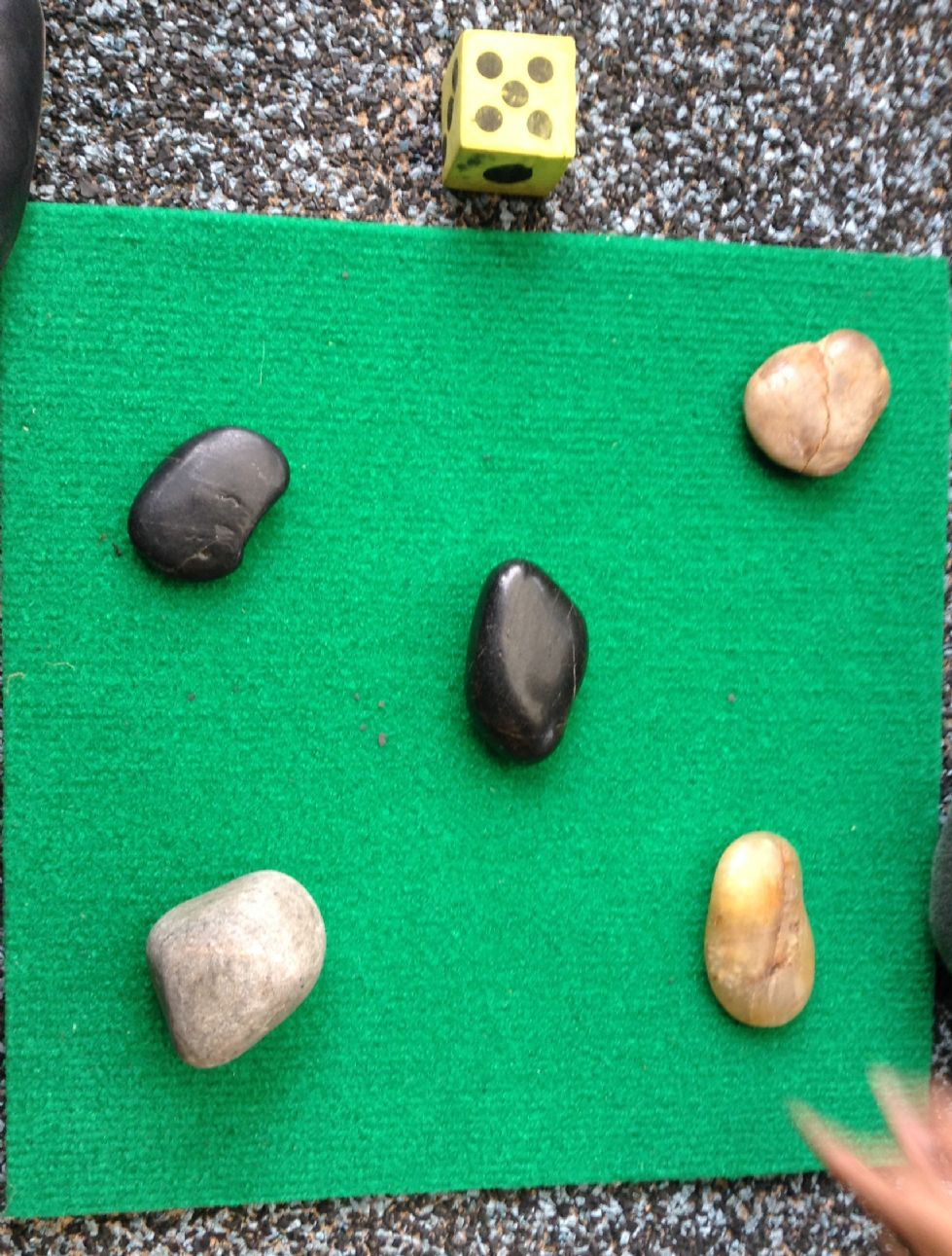 Subitising and copying dice patterns.
Have a go at home.
"Fast eyes, don't count, say the amount!
The children are really enjoying taking turns on our interactive whiteboard, where they are learning to play games and draw by clicking on icons to make things happen.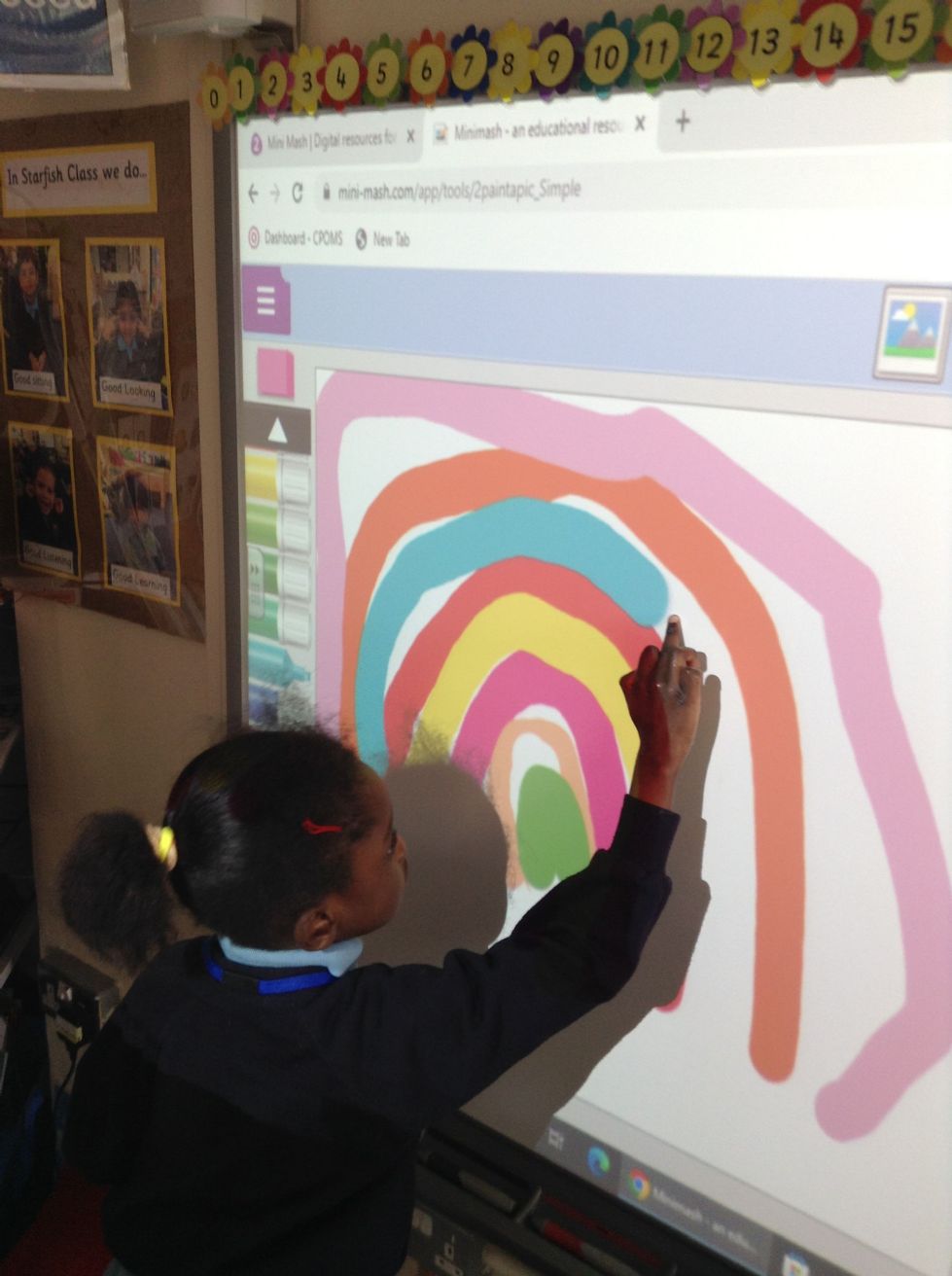 Starfish are also learning to look after our garden and know they have to water the plants to help them grow bigger.
September 2022
Clear pronunciation of sounds is extremely important when teaching phonics. This video will demonstrate how to say sounds clearly. Click the link below.
Here is a useful video for you, to help you know how to support your child at home with their first stages of reading. Children need to learn many things such as their phonic sounds and being able to use 'Fred Talk' before bringing home a reading book from school.
Any questions about reading and reading books please ask me directly.
Thank you.
Mrs Eldred
Welcome back and welcome to our new children and families. The children in Starfish Class are settling in very well to life at school, exploring their new classroom and garden, learning our new routines, making new friends and are developing their listening skills, which are so important for learning.
The children have adapted to having lunch at school really well, trying new foods and trying to use their knives and forks. I have never seen so many clean plates!
See photos below of our happy, settled children.
.
.
.